Learn a New Ukulele Chord Each Day of 2018!!!
Today's Chord a Day, February 19th - G6 •
Each day of 2018 there's a new chord you can learn and add to your chord vocabulary. First time here? Start with the January 1st chord.
There is also a series of lessons I ran 2013 called Chord a Week, "Open Position Chords" Series . This series explores several open position chords and their movable versions.
Learn a new strumming pattern(s) starting each week 2018 with my new video series!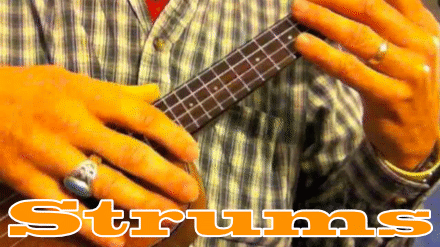 How About More Uke?
How About More Uke? web site.
Motivated by our love of jazz and improvisation. The Curt Sheller Trio - Eric, Ed and Curt explore a traditional and contemporary jazz repertoire with a sprinkling of originals, showcasing the ukulele in a non traditional setting.
Curt - In the summer of 2003, I fell in love with the ukulele and all its possibilities. My journey exploring the ukulele began on a CampFire USA trip to South Dakota planned by my wife, Bernadette. I'd searched the Internet for a small travel guitar to bring with me, and rediscovered the ukulele instead--after a twenty year break. - Curt
How About More Uke? Ten Minute Demo
Track List
Glen's Cove
A Spy In Love
Summertime / Blue Skies
Rain Shine
Georgia
Milestones
Summer's Dawn
Curt, your CD was fantastic. You are amongst the ukulele masters of our day. - John K.
Order CD - $15
10 Minute Demo
All tracks where recorded with a Ko'olau CS Tenor with the exception of Milestones where I used a Pono Pro Classic Thinline Mango Tenor as a string broke on the Ko'olau during the previous song's fadeout. For the lite guitar backing on Glen's Cove and Summer's Dawn I used my American Archtop Legend 7 string made by Dale Unger.
The Curt Sheller Trio
Curt Sheller - Curt has been performing and presenting ukulele workshops at various ukulele festivals for the past 10 plus years and has authored over 30 books for ukulele and is the creator and maintains the popular web site LearnignUkulele.com with over 600 lessons for ukulele.
Eric Schreiber - Eric is a Philadelphia area based musician and composer. He currently performs regularly in numerous jazz, rock, and classical ensembles.
Ed Rick - Ed is an experienced and versatile drummer who has played in a wide range of professional situations. Besides his playing, Ed devotes a good deal of time to his teaching practice.
How About More Uke? • My Favorite Things
Back in 2002 I released a Midnight a the Jazz Cafe CD, a guitar bass and drums CD. I recorded both Milestones and My Favorite My Favorite Things. I also recording both these comes for the How About More Uke? CD.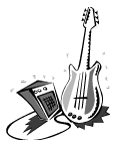 2002 - Midnight at the Jazz Cafe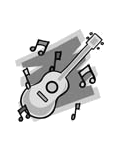 2015 - How About More Uke?
How About More Uke? Teaser • Milestones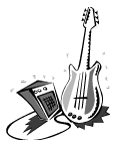 2002 - Midnight at the Jazz Cafe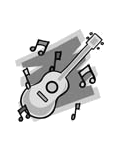 2015 - How About More Uke?
Comments Always Welcome
Let me know what you think of the new CD.
Just browsing over both books, they look fantastic! I'm a guitarist and uke player for over 25 years and was thinking about writing a ukulele book but you've already written what I think are the best, most comprehensive and thorough books I've ever seen for the instrument. I just might end up buying every book you've written and I'll be giving my highest recommendation for your books to my friends and students. Thank you so much for taking the time to write such great books! — Peter Rhee
Aloha, Curt, All I can say is WOW! What you have accomplished is simply incredible! All the best — Glen Hirabayashi, The Aloha Boys
Folks, if you haven't stopped by Curt's site, do so right now! ..And get his books, they are fantastic. This guy knows his stuff and is able to pass it along too. — Alan Johnson Proprietor, The 4th Peg
I can highly recommend Curt's Uke books — I have four of them and they are excellent. — fatveg — Portland
Thanks for visiting and checking out the site!
Content is added and updated almost daily - so check back often.
LearningUkulele.com has one of the largest collections of lessons, songs, and TABS, luthiers, ukulele builders, ukulele festival and club information, and, ukulele links on the web. I've been on the ®Internet since the early 1990's and This site just never stops growing!!!