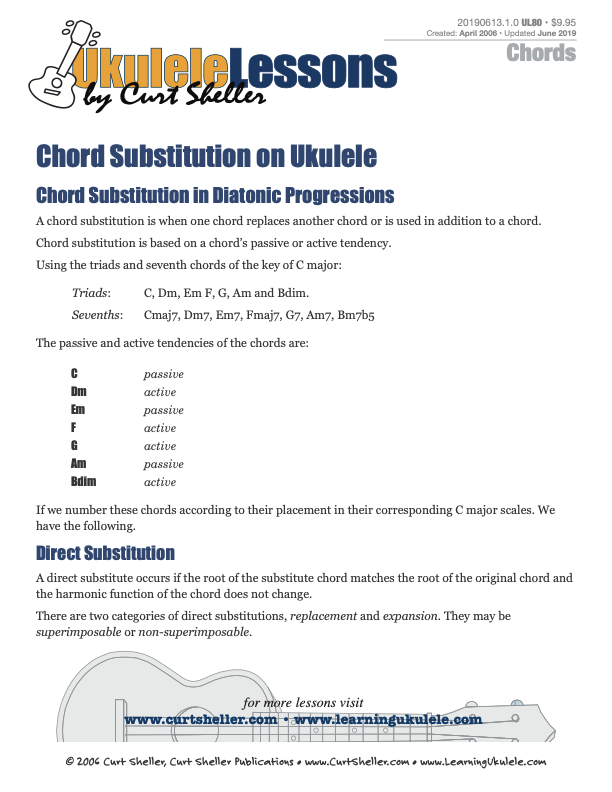 Chord Substitution on `Ukulele
• Updated: Apr 1, 2014
A chord substitution is when one chord replaces another chord or is used in addition to a current chord.
This lesson covers some of the underlining principles that are used to substitute one chords or a series of chords for another.
This particular lesson is for ukulele. However the chord substitution principles relate to any instrument.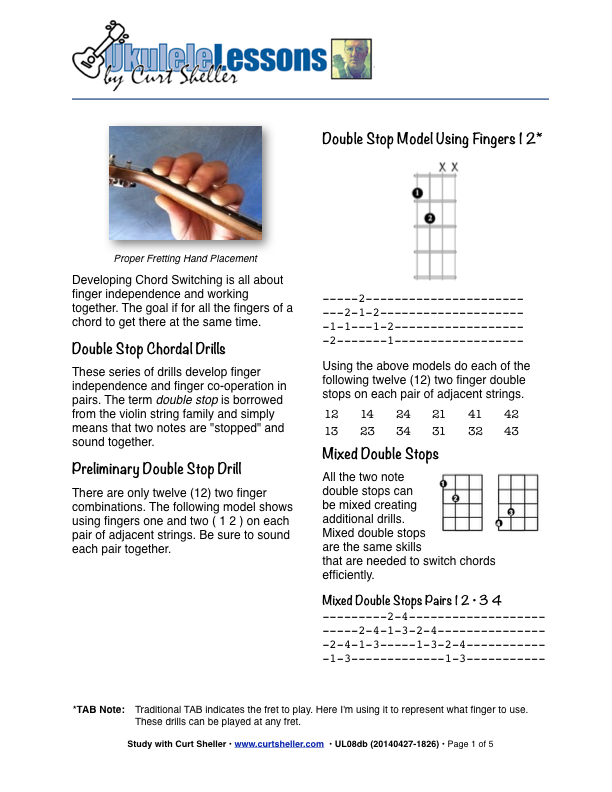 Chord Switching - Double Stops
• Updated: Apr 27, 2014
Switching chords are all about finger independence and working together. This can be developed using the double stop fingering drills presented in this lesson.
A double stop is a term borrowed from violin technique where you are stopping two strings or two notes - an interval.
Double Stop Chordal Drills
These series of drills develop finger independence and finger co-operation in pairs. The term double stop is borrowed from the violin string family and simply means that two notes are stopped and sound together.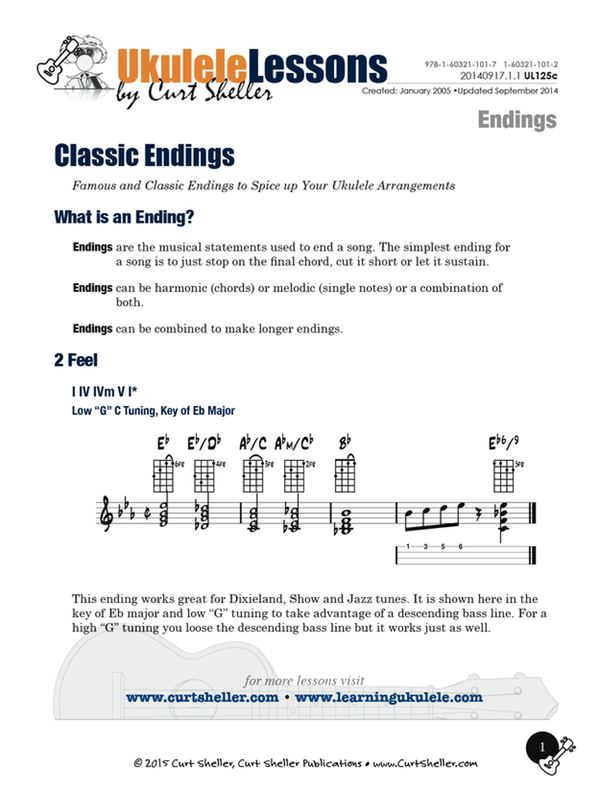 Classic Endings for `Ukulele
• Updated: Mar 16, 2020
Two Feel, bVImaj7 bIImaj7, Basie Ending, Single, Double and Triple Tags, Chromatic, Take 'A' Train Ending, Shave and a Hair Cut, Lawrence Welk Ending. These are common classic songs ending that are used over and over in the standard song repertoire.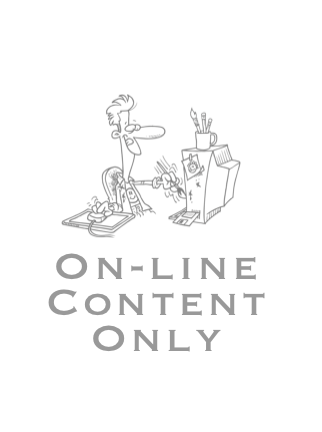 Clawhammer `Ukulele Basics- Clawhammer Ukulele 2nd Edition
• Updated: Feb 22, 2016
People have asked me about Clawhammer style. That is not really a style I have master although I can teach it. There is great series of lessons titleD Clawhammer Ukulele Basics- Clawhammer Ukulele 2nd Edition from Aaron Keim that covers just that topic.
Aaron is a great player, a builder and teacher that really knows that style of playing. Check out the video series and the accompanying book.
Showing 216 to 220 out of 689 results
NOTE: Each higher access level includes ALL the benefits of the lower levels. Private Lessons include all the benefits of a Premium Access Plans as long as you remain a student on the schedule.
Just browsing over both books, they look fantastic! I'm a guitarist and uke player for over 25 years and was thinking about writing a ukulele book but you've already written what I think are the best, most comprehensive and thorough books I've ever seen for the instrument. I just might end up buying every book you've written and I'll be giving my highest recommendation for your books to my friends and students. Thank you so much for taking the time to write such great books! — Peter Rhee
Aloha, Curt, All I can say is WOW! What you have accomplished is simply incredible! All the best — Glen Hirabayashi, The Aloha Boys
Folks, if you haven't stopped by Curt's site, do so right now! ..And get his books, they are fantastic. This guy knows his stuff and is able to pass it along too. — Alan Johnson Proprietor, The 4th Peg
I can highly recommend Curt's Uke books — I have four of them and they are excellent. — fatveg — Portland
Thanks for visiting and checking out the site!

Original Curtie Animation from 1987 for my first web site on a Macintosh II.
33 years ago.
"Built for myself (Curt), and sharing with the `Ukulele community!"
LearningUkulele.com has one of the largest collections of lessons, songs, and TABS, luthiers, ukulele builders, ukulele festival and club information, and, ukulele links on the web. I've been on the ®Internet since the early 1990's and This site just never stops growing!!!
Content is added and updated almost daily - so check back often.