Learning `Ukulele with Curt
Learning `Ukulele with Curt
The home for Learning Ukulele and All Things Ukulele with Curt Sheller: Ukulele Player, Musician, Author, Publisher, Educator, Graphic Artist, Programmer, Website Designers, Shipping Clerk, Janitor, Roadie, Chauffeur, Short-Order Cook, Carpenter, Electrician, Plumber, Sound Engineer, MC. Kumu a'o...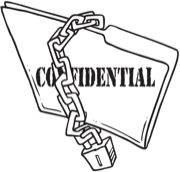 Your Privacy
Curt Sheller Publications and Curt Sheller are committed to protecting your privacy. We (I) only use the information we collect about you to process orders and to provide support for the lessons, books and products offered on the site. Please read on for more details about our privacy policy.
What information do we collect? How do we use it?
When you order, we need to know your name, e-mail address, mailing address, credit card number, and expiration date. This allows us to process and fulfill your order and to notify you of your order status. When you enter a contest or other promotional feature, we may ask for your name, address, and e-mail address so we can administer the contest and notify winners.
I do not know or keep the credit card information as all payments are processes using a secure eCommerce provider, Currently using PayPal for all processing.
How do I protect customer information?
My eCommerce providers use a Secure Server for collecting personal and credit card information. The Secure Server Layer (SSL) encrypts (scrambles) all of the information you enter before it is transmitted over the Internet and sent to us. Furthermore, all of the customer data we collect is protected against unauthorized access.
What about "cookies"?
"Cookies" are small pieces of information that are stored by your browser on your computer's hard drive. I do not use cookies to collect or store any information about visitors or customers.
Will Curt Sheller disclose the information it collects to outside parties?
I do not sell, trade, or rent your personal information to others.
Your Consent
By using this Web site, you consent to the collection and use of this information by Curt Sheller Publications. If I decide to change the privacy policy, I will post those changes on this page so that you are always aware of what information is collect, how it is used, and under what circumstances I disclose it.
I also provides links to affiliated sites. The privacy policies of these linked sites are the responsibility of the linked site and I have no control or influence over their policies. Please check the policies of each site you visit for specific information. I cannot be held liable for damage or misdoings of other sites linked or otherwise.
Questions and Feedback
If you have any questions or feedback related to our Privacy Policy, please email us at curt@curtsheller.com
Thank you for shopping at LearningUkulele.com and enjoy the my site! Or call me direct at: 484-942-8040 ( USA East Coast )
In Summary
I am committed to protecting your privacy. I use the information that is collect on the site to make shopping at LearningUkulele.com as simple as possible and to enhance your overall shopping experience.
Just browsing over both books, they look fantastic! I'm a guitarist and uke player for over 25 years and was thinking about writing a ukulele book but you've already written what I think are the best, most comprehensive and thorough books I've ever seen for the instrument. I just might end up buying every book you've written and I'll be giving my highest recommendation for your books to my friends and students. Thank you so much for taking the time to write such great books! — Peter Rhee
Aloha, Curt, All I can say is WOW! What you have accomplished is simply incredible! All the best — Glen Hirabayashi, The Aloha Boys
Folks, if you haven't stopped by Curt's site, do so right now! ..And get his books, they are fantastic. This guy knows his stuff and is able to pass it along too. — Alan Johnson Proprietor, The 4th Peg
I can highly recommend Curt's Uke books — I have four of them and they are excellent. — fatveg — Portland
Thanks for visiting and checking out the site!
Content is added and updated almost daily - so check back often.
LearningUkulele.com has one of the largest collections of lessons, songs, and TABS, luthiers, ukulele builders, ukulele festival and club information, and, ukulele links on the web. I've been on the ®Internet since the early 1990's and This site just never stops growing!!!