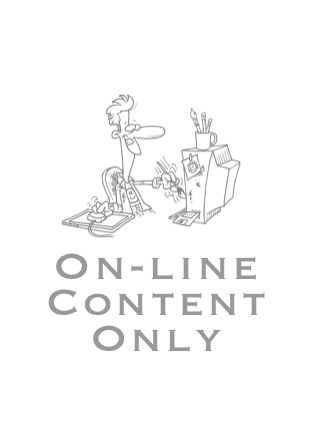 All 1 sample page(s) are viewable on-line.
To view the pages at a larger size you can resize the browser window smaller to a tablet or phone size and the pages will magically grow larger. If you are a registered member and have the correct permissions.
Maui Hawai'ian Sup'pa Man
Maui Hawai'ian Sup'pa Man by Del Beazley & Mel Amina immortalizes Maui, the mischievous demi-god and the great hero of Polynesian/Hawaiian folklore in song.
Del Beazley, also known as "THE BEAZ," is a six-time Nä Hökü Hanohano Award-winning singer, songwriter, composer, and arranger. Coming from a musical family—both his parents and all his siblings have musical talents—Beazley learned to play the 'ukulele at a very young age from his grandparents. Growing up in Makaha, Beazley was always surrounded by Hawaiian music, and drew influence from artists like The Sunday Mänoa, Gabe Kila, Reggie Berdon, and the Makaha Sons of Ni'ihau.
The song is typically done on the key of Am. This the key that IZ recorded his version in and is the most well know version.
The chord progression has the Andalusian cadence in the intro and verses Am G F E7. This is a common chord progression that is well worth learning. See the lessons on this common progression.
---
Maui, Hawai'ian Sup'pa Man

Updated: Dec 31, 2016
Maui, Hawai'ian Sup'pa Man by Del Beazley and made famous with IZ's recording.

Members Only
Log-in to access.
Remembering songs is all about the form and harmonic content and movement with taking in the similarities between songs. And, just like a road map they're landmarks that will trigger memories of how to get through various sections, changes or parts of a song.
This section of a song's page presents some tips on how I try and remember a particular song.
No Road Map for Maui Hawai'ian Sup'pa Man check back soon.
Maui, Hawai'ian Sup'pa Man

Updated: Dec 31, 2016
Maui, Hawai'ian Sup'pa Man by Del Beazley and made famous with IZ's recording.

Members Only
Log-in to access.
"Maui Hawaiian Suppa Man", Performed By Troy Fernandez

Updated: Dec 31, 2016
Maui Hawaiian Suppa Man performed by Troy Fernandez. 'Ukulele master and legendary member of the Ka'au Crater Boys visited The Pono Hawaiian Grill in Santa Cruz California. This video was shot on 01/10/14.

Members Only
Log-in to access.
"Israel Kamakawiwo'ole - Maui Hawaiian Sup'pa Man"

Updated: Dec 31, 2016
"Maui Hawaiian Suppa Man", performed by IZ.

Members Only
Log-in to access.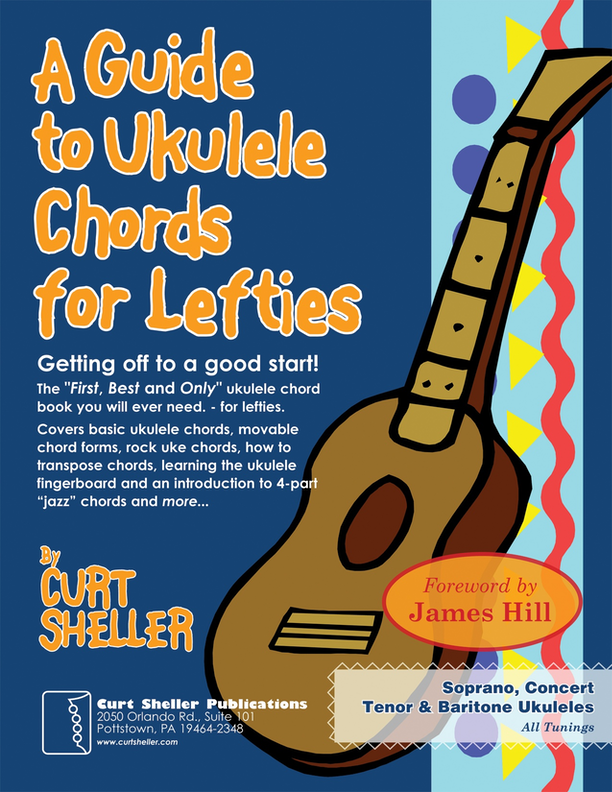 A Guide to Ukulele Chords for Lefties

Updated: Jan 10, 2020
Covering basic ukulele chords that ALL uke players MUST know, movable chord forms, rock uke chords, how to transpose chords, learning the ukulele fingerboard and an introduction to 4-part jazz chords and more... FOR LEFTIES - Tunings: C, G, or D Tunings. Low or high string four variations.
NOTE: Each higher access level includes ALL the benefits of the lower levels. Private Lessons include all the benefits of a Premium Access Plans as long as you remain a student on the schedule.
---
Just browsing over both books, they look fantastic! I'm a guitarist and uke player for over 25 years and was thinking about writing a ukulele book but you've already written what I think are the best, most comprehensive and thorough books I've ever seen for the instrument. I just might end up buying every book you've written and I'll be giving my highest recommendation for your books to my friends and students. Thank you so much for taking the time to write such great books! — Peter Rhee
Aloha, Curt, All I can say is WOW! What you have accomplished is simply incredible! All the best — Glen Hirabayashi, The Aloha Boys
Folks, if you haven't stopped by Curt's site, do so right now! ..And get his books, they are fantastic. This guy knows his stuff and is able to pass it along too. — Alan Johnson Proprietor, The 4th Peg
I can highly recommend Curt's Uke books — I have four of them and they are excellent. — fatveg — Portland
Thanks for visiting and checking out the site!

Original Curtie Animation from 1987 for my first web site on a Macintosh II. 34 years ago. Man, does time fly.
"Built for myself (Curt), and sharing with the `Ukulele community!"
LearningUkulele.com has one of the largest collections of lessons, songs, and TABS, luthiers, ukulele builders, ukulele festival and club information, and, ukulele links on the web. I've been on the ®Internet since the early 1990's and This site just never stops growing!!!
Content is added and updated almost daily - so check back often. I really do need to get out more ;-)