Luthier / Company Associations
Hogbac Acoustics
North Mankato, Minnesota 56003
USA
from the Hogbac Acoustics web site
Handcrafted Archtops, Ukes, Parlor guitars and repairs North Mankato, MN
For over 14 years now Hogbac Acoustics has been building and repairing acoustic instruments of every type and quality. All custom instruments are made out of the finest exotic and domestic woods available, with inlays and finishes that are unique and personalized to truly make each instrument one of a kind. Hogbac Acoustics current specialization is in archtop instruments, ukes, and parlor guitars, with a future expansion into Mandolins planned.
Even more information, discussion and comments on this listing.
Hoffmann Lutherie

Call: 573-237-5889 1102 Olive St.
New Haven, Missouri 63068
USA
from the Hoffmann Lutherie web site
Custom ukuleles built by Luthier Jerry Hoffmann. From 2005-2015 Hoffmann Lutherie operated under the name of Boat Paddle Ukulele Co. Boat Paddle instruments have evolved into new designs over the years, and will continue to evolve in a similar way under the new name. You will see older proven designs like the ML series, and new ones that build on past experience. Please look around the website to learn more, and to see what is currently available for sale.
Even more information, discussion and comments on this listing.
Heller Guitars
Luther: Thomas Heller
Classical & Flamenco Guitars
San Diego, CA USA
tel: 760.522.5945
from the Heller Guitars web site
Thomas Heller, inspired by his love of blues artists like Robert Johnson, and guided by his background in building classical guitars, has constructed a truly unique line of acoustic steel string guitars that produce his trademark rich sound.
Even more information, discussion and comments on this listing.
Hana Lima `Ia
718 Puuhale Rd.
Honolulu, HI 96819
USA
(413) 582-0034
from the Hana Lima `Ia web site
We are a school for the teaching of Ukulele making to those who have both the interest and desire to build handmade 'ukuleles.
Even more information, discussion and comments on this listing.
Hana Ukulele Co
Pearl City HI
USA Hana Ukulele Japan
by TEMCA Inc.
Suite#1504,1-8-39
Shimomeguro meguroku Tokyo Japan
Heaukulani Ukulele, Dave Heaukulani

Hawaii
USA
from the Heaukulani Ukulele, Dave Heaukulani web site
ukulele - build it and play it. "Uncle" Dave of Hilo Hawaii builds custom ukulele and guitars, plays the ukulele [as well as guitar, banjo, string bass, steel guitar, fiddle, and maybe anything with strings once he fiddles with it]. He gives classes on playing the ukulele, writes books, composes music, and shares the aloha of Hawaii.
Even more information, discussion and comments on this listing.
Hill Guitar Company

5905 Highway 9
Felton, CA 95018
USA
from the Hill Guitar Company web site
Kenny Hill is one of the most accomplished, experienced and versatile classical guitar makers in the world today. He is recognized as a fine maker, player, teacher and innovator. He has worked as an individual luthier, in small workshops as well as in large factory settings, to bring fine guitars to thousands of players of all levels around the world.
Even more information, discussion and comments on this listing.
Hive Ukuleles

Jake Maclay
Wheeling, West Virgina, 26003
from the Hive Ukuleles web site
Handcrafted by Jake Maclay, Hive Ukuleles exhibit the philosophy of his craft: exquisite tone and superb playability manifest in each instrument's artful beauty. A sound born of superior craftsmanship, shaping a deep resonance from flawless intonation.
Even more information, discussion and comments on this listing.
Hodson Jazz Guitars
D. J. Hodson
Loughborough, United Kingdom
from the Hodson Jazz Guitars web site
The late David Hodson has made his name and reputation building highly authentic Selmer/Maccaferri guitars, mostly the six string models. However, he also took a strong interest in the Selmer/Maccaferri four-string models, including the Eddie Freeman Special and the tenor models, which now seem to be undergoing a significant revival amongst jazz musicians.
Even more information, discussion and comments on this listing.
Hofner

Karl Höfner GmbH & Co. ** KG Egerlandstraße 38
D-91083 Baiersdorf-Hagenau - **Germany
Phone:+49 (0) 9133-7758-0 Fax:+49 (0) 9133-7758-58
(USA) Classic Musical Instruments (CMI)
PO Box 580713
Pleasant Prairie, WI 58158
Phone:888-942-2642 or 262-942-4811
Fax:262-671-4280
Latitude: 49.65604
Longitude: 11.059645
from the Hofner web site
Hofner makes guitars, basses, violins, violas, cellos and double basses. We have done for a long time - 125 years! The company is situated in Bavaria, southern Germany.

We are most famous for the legendary Violin Beatle Bass. That's the one played for over 50 years by ex-Beatle, Paul McCartney. But we make a lot of other great guitars and basses including the Clubs and the Verythins. Then there is the famous President 500/5 bass too, played by Stuart Sutcliffe, also once of Beatle fame.
Even more information, discussion and comments on this listing.
Haway Ukuleles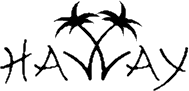 HOYER USA INC.
228 Park Ave S #14030
New York, New York 10003-1502
USA
Phone: +1 347 404 5088
Fax: +1 347 710 8819
from the Haway Ukuleles web site
The history of the HOYER guitar brand began in 1874, when Franz Hoyer, son of an old German luthier family, opened his own workshop in Schönbach/Egerland (today Czech Republic). Schönbach was an important part of the European musical instrument production at that time.
After making lutes and zithers in the beginning, HOYER changed more and more to classic and folk guitars. Later, the prospering company was continued by his son Joseph Hoyer.
Even more information, discussion and comments on this listing.
Hinkle Ukulele

*Larry Hinkle * P.O. Box 10
Fredericksburg, Virgina 22401
USA
Phone: +1.5408451001
E-mail: larry@hinkle-ukulele.com
Latitude: 38.303299
Longitude: -77.460663
from the Hinkle Ukulele web site
The process of crafting many Hinkle Ukulele begins with a fallen tree. I harvest logs from trees that have come down and might otherwise become firewood. I mill planks from the logs and air-dry them for years before re-sawing the wood for ukulele parts. The parts are made and assembled in my little woodshop/music studio. Each individually crafted ukulele is then finished and set up with quality strings and tuners. The last part of the process involves a little breaking-in jam with each instrument to make sure it plays well and sounds good.
Even more information, discussion and comments on this listing.
NOTE: Each higher access level includes ALL the benefits of the lower levels. Private Lessons include all the benefits of a Premium Access Plans as long as you remain a student on the schedule.
Just browsing over both books, they look fantastic! I'm a guitarist and uke player for over 25 years and was thinking about writing a ukulele book but you've already written what I think are the best, most comprehensive and thorough books I've ever seen for the instrument. I just might end up buying every book you've written and I'll be giving my highest recommendation for your books to my friends and students. Thank you so much for taking the time to write such great books! — Peter Rhee
Aloha, Curt, All I can say is WOW! What you have accomplished is simply incredible! All the best — Glen Hirabayashi, The Aloha Boys
Folks, if you haven't stopped by Curt's site, do so right now! ..And get his books, they are fantastic. This guy knows his stuff and is able to pass it along too. — Alan Johnson Proprietor, The 4th Peg
I can highly recommend Curt's Uke books — I have four of them and they are excellent. — fatveg — Portland
Thanks for visiting and checking out the site!

Original Curtie Animation from 1987 for my first web site on a Macintosh II.
33 years ago.
"Built for myself (Curt), and sharing with the `Ukulele community!"
LearningUkulele.com has one of the largest collections of lessons, songs, and TABS, luthiers, ukulele builders, ukulele festival and club information, and, ukulele links on the web. I've been on the ®Internet since the early 1990's and This site just never stops growing!!!
Content is added and updated almost daily - so check back often.