Mass Production Ukulele Manufactures
These are mass produced / manufactured instruments that are typically available at selected music stores and retailers.
Finding a Great `Ukulele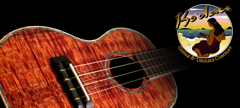 Pretty much every major guitar manufacture has jumped on the ukulele band wagon. Check the ukulele forums for players recommendations beyond my list of suggested builders and manufactures. I (Curt) personally play Ko'olau, Pono, Lanakai, and Magic Fluke instruments.



Alvarez Guitars
Manufactures
Alvarez has been one of the leading acoustic guitar brands in the U.S.A. and around the world for nearly 50 years. Its image is synonymous with quality and innovation. Alvarez instruments are known for their tone and feel and some of the most amazing artists over the last five decades have gravitated towards the brand and its guitars.

Aria Guitars
Manufactures
Aria now has the D'Aquisto name and is making a series of guitar based on the same original D'Aquisto models. Here is the D'Aquisto DQ-JZ model after Jim Halls Jimmy D'Aquisto built guitar. [ link: www.ariausa.com/daquisto/index.html ]



Blackbird Guitars
Luthiers
Blackbird Guitars was founded by Joe Luttwak and Kyle Wolfe and now includes fellow designer Troy Stevens. After years searching for a compact guitar worth bringing along for the ride, all they could find was thin sounding and fragile. Eventually they realized that none of the established companies would tackle this problem so they decided to do it themselves.



Bohemian Guitars
Manufactures
Bohemian Guitars is an Atlanta-based guitar manufacturer that creates one-of-a-kind electric guitars, basses, mandolins, and ukuleles, using unconventional materials such as vintage oil cans and lunch boxes. Founded by brothers Adam and Shaun Lee who grew up in Johannesburg, South Africa, the company was inspired by the resourceful residents of the local townships who re-purpose used materials into playable instruments.



Breedlove Guitars
Manufactures
Breedlove Guitars was established in 1990 by luthiers Larry Breedlove and Steve Henderson, while working at Taylor Guitars. After moving to Oregon, Breedlove and Henderson began specializing in custom, fingerstyle six and twelve string guitars. In 1991 the first Breedlove guitar model appeared, after experiments with the JLD bridge truss system and various bracing techniques. Around 1994, Larry's brother, Kim Breedlove, joined Larry and Steve as a master craftsman. Breedlove strives to be environmentally conscious, and is "dedicated to selecting alternatives to endangered rainforest woods." Breedlove has since expanded to include mandolins and ukuleles.


Cole Clark
Manufactures

Cole Clark guitars combine classical construction with innovative design and manufacturing techniques to produce lighter, stronger instruments with superior acoustic performance. Made using indigenous timber and featuring Face Brace Sensor acoustic pickup systems, Cole Clark guitars provide professional quality at affordable prices.



Cordoba Guitars & Ukuleles
Manufactures
Founded in 1997, Cordoba seeks to guide the evolution of the nylon string guitar, blending traditional craftsmanship of the early master luthiers with modern developments. Inspired by the organic beauty and honesty of acoustic instruments, every Cordoba is lightweight, responsive, and a direct descendant of the Spanish tradition. Córdoba continues to challenge the definition of the acoustic guitar without sacrificing the authenticity of its heritage.


D'Angelico Guitars of America
Luthiers
John D'Angelico was born in Little Italy, on Manhattan's Lower East Side. At only 9 years old, he became an apprentice to his grand uncle Signor Ciani, an expert violin and mandolin maker. This apprenticeship would become the basis for construction principles he later incorporated into his world-renowned archtop guitars.



Eastman Strings
Manufactures
In 1992, Qian Ni, who had come to the United States from China to study music, founded Eastman Strings. In the beginning, he and his two musician colleagues bought instruments from Western-trained violin makers from their home town in China, but before long, they saw that a different approach was needed.



Eastwood Guitars
Manufactures
Since 2001, Eastwood® has been creating some of the most exciting Electric Guitars the world has ever seen. Our RADICAL VINTAGE REMAKE series feature a variety of models based on popular sixties designs - from the classic Mosrites to our top-selling AIRLINE - they capture the excitement and style of the originals.



Eddy Finn Ukuleles
Manufactures
From the distinctive soundhole resonance to the exotic woods used to hand craft each one to tonal perfection, every one has a song waiting to be played. Pick up an Eddy Finn and it's like a blast of warm sea air hitting your senses. Hand set ocean abalone, fishbone, herringbone's all here. But the truth? It has to sound great first or it's just a decoration hanging on a wall. Nobody wants that. At the core it has to be musical. It has to breathe.



Epiphone
Manufactures
Epiphone is one of American's oldest and most revered instrument makers. Since 1873, Epiphone has made instruments for every style of popular music and in 2013 will celebrate its 140th anniversary. Epiphone fretted instruments, amplifiers, strings and accessories are known worldwide for offering the best combination of quality, performance and value. One of Gibson's most formidable competitors through the first half of the 20th century, Epiphone was acquired by Gibson Guitar in 1957. Headquartered in Nashville, Tennessee, Epiphone is part of the Gibson family of brands.



Fender Musical Instruments Corporation (FMIC)
Manufactures
Fender Musical Instruments Corporation (FMIC) is the world's leading guitar manufacturer, and its name has become synonymous with all things rock 'n' roll. Iconic Fender® instruments such as the Telecaster®, Stratocaster®, Precision Bass® and Jazz Bass® guitars are known worldwide as the instruments that started the rock revolution, and they continue to be highly prized by today's musicians and collectors.



Gibson
Manufactures
The home of Gibson electric guitars today is "Gibson USA," built in 1974 in Nashville specifically for the production of Gibson's Les Paul guitars. Although the entire guitar industry went through a slump in the late '70s, the spirit of innovation remained strong at Gibson. In response to a growing demand for vintage stylings, Gibson tapped its rich history and reissued the dot-neck version of the ES-335 in 1981 and the flametop sunburst Les Paul in 1982. At the same time, two legendary guitarists joined Gibson- B.B. King in 1980 with the Lucille model and Chet Atkins in 1982 with his new concept of a solidbody acoustic guitar.



Gretsch Guitars
Manufactures
Since 1883, when 27-year-old Friedrich Gretsch founded his little shop in Brooklyn, N.Y., making banjos, drums and tambourines, The Gretsch Company has grown to produce some of the world's greatest drums and guitars over the span of four generations. With its emphasis on hand-craftsmanship and commitment to quality, Gretsch has pioneered new designs and manufacturing techniques, winning endorsements from some of the music industry's most respected artists, including Chet Atkins, Bono, Charlie Watts, Neil Young and Phil Collins.



Hoku Ukulele's
Manufactures
Hoku Ukulele's is a small company specializing in Tenor and Concert ukulele's by player's for player's. They are located in Hawaii on the island of Kauai and manufacture our ukulele's in southeast Asia by a well known luthier in Vietnam, to be able to sell a quality Instrument at a reasonable price.



Hulala Ukulele
Manufactures
Originally, a team of designers and ukulele specialists came together for a singular project… to create a ukulele perfectly suited to professional use with a great performance to price ratio. Their ambition was to be part of the great vintage ukulele making tradition while meeting the need of modern players. Today, active/gigging musician, recording artist or bedroom hobbyist use Hulala ukulele as a tool on their missions.



Ibanez
Manufactures
Ibanez pretty much begins almost 30 years ago, when Hoshino opened an office near Philadelphia, PA for more efficiently distributing Ibanez guitars to the United States. Most of those guitars were Ibanez´ famous high quality (but very inexpensive) copies of just about everything–you name it, we probably made a version of it. At that time many American instruments were going through an unfortunate period of increasing prices with decreasing quality, and these copies hit a ready market.


Johnson Musical Instruments
Manufactures
Johnson Musical Instruments has become the industry's premier builder of high-quality, high-value musical instruments. We began crafting guitars and fretted instruments in 1993 and have continuously expanded our line of acoustics, electrics, resonators, folk instruments and amps ever since. Our dedication to preserving the best interests of our customers by bringing to market playable instruments at affordable prices has kept us a forerunner in the musical instrument community. We have a nationwide network of dealers who have supported our mission for almost two decades thanks to our great instruments, excellent reputation and great customer support.



Kamoa Ukulele
Manufactures
Kamoa™ Ukulele Company is dedicated to building high quality bell tone instruments. Our "One player at a time" philosophy is the basis for the countless experiences that will resonate with you for years to come through the lifelong enjoyment of music on your Kamoa™ ukulele. From Exceptional student models priced around $100 up to divine custom masterpieces, we have a tailored Kamoa™ experience ready for you whether you are a true beginner or ukulele master.


Koloa Ukulele
Manufactures
Koloa is the maker of professional ukluleles. Introduced in early 2007, each ukulele features traditional Hawaiian styling and excellent features at incredible prices. Koloa takes its name from an area on the Hawaiian island of Kauai. The Koloa area is known for its sugar, a sweet inspiration for our traditional ukuleles. Each Koloa ukulele features the most authentic craftsmanship, the finest quality woods and a truly expressive sound.


LA Guitars & Ukulele
Manufactures
In 1978, after 8-years of experience as a guitar-player and singer in several French pop and rock bands, I started on the crazy (but so exciting) project to create and produce high-end guitars in Toulouse, in the South-West of France, a city well-known for its famous artists and its really active music scene!



Magic Fluke Company
Manufactures

The Magic Fluke Co. was started by Dale and Phyllis Webb in 1999 in the basement of our home in New Hartford Connecticut. Dale was inspired and encouraged by Phyllis's brother Jim Beloff, an accomplished musician and guitarist who discovered the uke a few years earlier. Jim realized anyone interested in playing the uke back then had very little to choose from in the way of available music or instruments and in 1992, he incorporated as Flea Market Music and released the first of many music books and videos.



C. F. Martin & Co., Inc.
Manufactures
Martin's steadfast adherence to high standards of musical excellence, mixed with experienced management, has largely accounted for the company's remarkable longevity. Marketing methods and product mix have changed at Martin over the years, but the company attitude towards guitar building has never varied. In the preface to the 1904 catalog, Frank Henry Martin explained to potential customers, "How to build a guitar to give this tone is not a secret. It takes care and patience. Care in selecting the materials, laying out the proportions, and attending to the details which add to the player's comfort. Patience in giving the necessary time to finish every part. A good guitar cannot be built for the price of a poor one, but who regrets the extra cost for a good guitar?" Almost eighty years have passed since Frank Henry Martin authored this statement of policy, but it still is an accurate expression of Martin's ongoing commitment to quality.


Maton Guitars
Manufactures
The Maton name is a derivative of the words "May" and "Tone". Until the mid 1930s an Australian guitar manufacturing industry was virtually nonexistent. Good quality guitars were hard to find and at this time the best guitars came from the U.S.A. Bill May, a Melbourne-born jazz musician, woodwork teacher and luthier decided to change all that. During the early 1940s Bill established a custom guitar manufacturing and repair business known as "Maton Stringed Instruments and Repairs". This enterprise was so successful that Bill was able to convince his older brother, Reg, to join him as a full time guitar maker and in March 1946 the "Maton Musical Instruments Company" was born.



Moku Ukuleles
Manufactures
The Hawaiian word "Moku" means Island, which was the original inspiration for these beautiful Ukuleles. There is just something so simple and beautiful about the Ukulele –just like the Polynesian Islands they originated from. Play one yourself and bring your self back to the Islands.



Oscar Schmidt by Washburn
Manufactures
The Oscar Schmidt Company was founded in 1871 and incorporated in 1911. By the early 1900s, the company had five factories in Europe and a factory on Ferry Street in Jersey City. They made all kinds of stringed instruments, guitars, banjos, mandolins, ukuleles, zithers, and Autoharps®.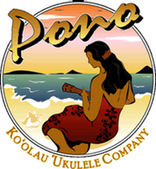 Pono
Manufactures
Pono instruments are professionally designed and handcrafted by the Ko'olau Guitar and `Ukulele Company on the Island of Java, with final adjustments and set-up on the Island of Oahu, Hawaii.



Samick Guitar Company
Manufactures
For almost 40 years Samick has manufactured product for the leading brand names in the guitar business. In the process, we learned a great deal about not only what goes into a great guitar, but how to produce it at an affordable price. We also realized that the ability to produce quality product at an affordable price was only half the equation. There needed to be an all out effort to develop a powerful new identity for the product and our company.


Seagull Guitars
Manufactures
In 1982 Robert Godin produced the first Seagull guitars in the Village of LaPatrie, Quebec. The concept for the Seagull guitar was to take the essential components of the best hand-crafted guitars (such as solid tops and beautiful finishes) and build these features into guitars that could be priced within the reach of working musicians.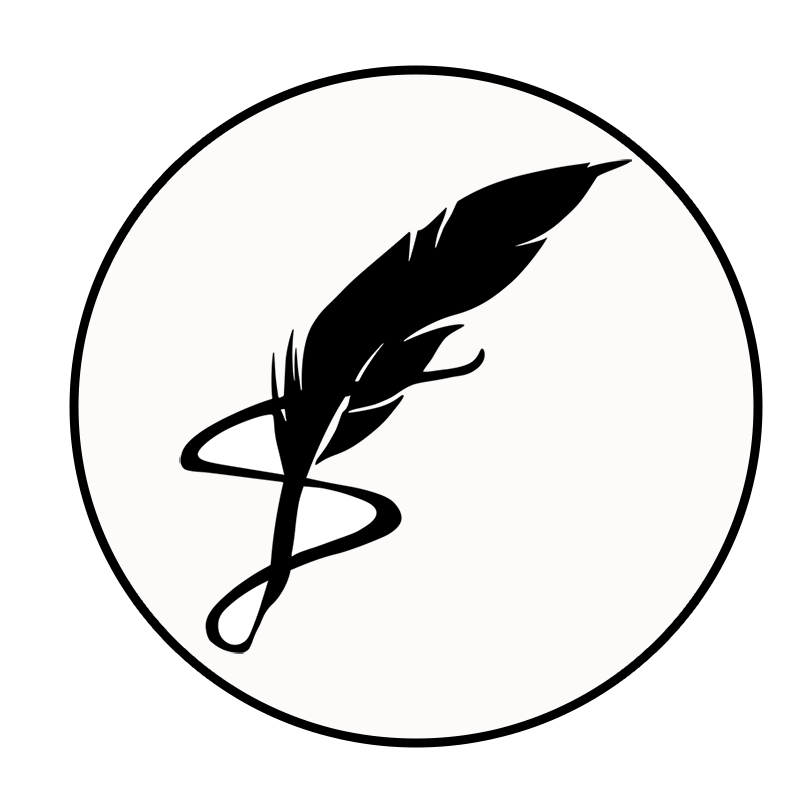 Sparrow Ukuleles
Luthiers
At Sparrow Ukuleles their goal is to provide world class quality at a reasonable and accessible price. All of there instruments are designed and manufactured in Richmond, Va. Their focus on steel string, magnetic pickup ukes that sound and play wonderfully. The Alnico magnet pickups are custom designed and hand wound their our shop to provide rich, warm tone and sonic versatility. In addition to our standard models, they also take custom orders, so feel free to inquire! Be sure to stop by and check out Sparrow Ukuleles!



Suzuki
Manufactures
Portuguese cabinet makers from the Madeira Islands emigrated to Hawaii in the 1880's and are thought to have made the first Ukuleles. A cross between a guitar and a banjo, the four stringed Madeiran guitar or machete, would eventually become known as the Ukulele. Suzuki Ukuleles feature top quality materials and precise assembly techniques that produce an instrument of exceptional quality regardless of the style and price range.



Takamine
Manufactures
For more than half a century now, Takamine has proudly dedicated itself to the art of fine guitar craftsmanship. Its longstanding devotion to innovation and continual improvement has placed it among the world's premier acoustic guitar makers, with truly fine instruments that are the first choice of performing guitarists worldwide. At Takamine, we're artisans and craftspeople at heart. High-volume builders use production machinery to speed up their output, but speed isn't the issue for us—it's the quality of the instrument. We're proud of the level of our craftsmanship, and we invite you to see it for yourself by taking a close look at our instruments, part by part.



Taylor Guitars
Manufactures
Taylor Guitars is an El Cajon California based luthier, widely known for their quality acoustic guitars. Taylor Guitars was established as a small shop in 1974 by Bob Taylor and Kurt Listug and has since become one of the world's foremost manufacturer of premium-quality guitars. Taylor is widely recognized for its pioneering use of cutting-edge technology to craft ultra-playable, great-sounding and musically-inspiring guitars.


Uluru Ukulele
Manufactures
Uluru is the Aboriginal name for Ayers Rock in Australia With pure love and craze for the unique sounds, Ayers presents the ultimate ukulele line, Uluru. Made by the best Hawaiian Koa and decent exotic tone woods, along with the luthier shop skills, Uluru soon gets its reputation in handmade ukuleles.


aNueNue Ukuleles
Manufactures
Aloha! The aNueNue ukulele is not just another ukulele company. We are about life, music, and play. aNueNue means rainbow in Hawaiian. Pronounced as ""Ahh nu way nu way," we are a multi-national operation with ukulele enthusiasts from Hawaii, Canada, Japan and Taiwan. With our expertise and years of experience in the MI industry, we have focused our passion to bring you the World's best ukulele.
NOTE: Each higher membership level includes ALL the benefits of the lower membership levels. The Private Lesson Plans include all the benefits of a Premium Access Plans as long as you remain a student on on the schedule.
Just browsing over both books, they look fantastic! I'm a guitarist and uke player for over 25 years and was thinking about writing a ukulele book but you've already written what I think are the best, most comprehensive and thorough books I've ever seen for the instrument. I just might end up buying every book you've written and I'll be giving my highest recommendation for your books to my friends and students. Thank you so much for taking the time to write such great books! — Peter Rhee
Aloha, Curt, All I can say is WOW! What you have accomplished is simply incredible! All the best — Glen Hirabayashi, The Aloha Boys
Folks, if you haven't stopped by Curt's site, do so right now! ..And get his books, they are fantastic. This guy knows his stuff and is able to pass it along too. — Alan Johnson Proprietor, The 4th Peg
I can highly recommend Curt's Uke books — I have four of them and they are excellent. — fatveg — Portland
Thanks for visiting and checking out the site!

Original Curtie Animation from 1987 for my first web site on a Macintosh II.
33 years ago.
"Built for myself (Curt), and sharing with the `Ukulele community!"
LearningUkulele.com has one of the largest collections of lessons, songs, and TABS, luthiers, ukulele builders, ukulele festival and club information, and, ukulele links on the web. I've been on the ®Internet since the early 1990's and This site just never stops growing!!!
Content is added and updated almost daily - so check back often.