My Personal `Ukulele Recommendations
These are the major manufacture and custom builders' ukuleles that I recommend all the time.
I'm a little biased but here are my personal recommendations for custom and production ukuleles.
My main performance and go to ukulele are are: two Cedar top and Rosewood back and side Ko'olau CS Tenors (one built in 2009 and and one built in 2017), Lanakai Makau Koa Tenor, and two FLuke Koa Tenors.
Custom Builders & Luthiers
These are some of the best ukuleles available. I personally have played ukuleles from all theses builder and have a Ko'olau CS Contemporary Tenor.
Ko`olau Guitar and Ukulele Company

401 N.Cane St. A-10
Wahiawa, Hawaii 96786
USA
tel: 808-622-1064
fax: 808-622-1646
Latitude: 21.502045
Longitude: -158.026917
Links
from the Ko`olau Guitar and Ukulele Company web site
Ko'olau Guitars and 'Ukuleles are professional quality, hand crafted instruments. The shop is located in Kaneohe, on the Island of Oahu, Hawaii, approximately fifteen minutes from Honolulu, at the foot of the the beautiful Ko'olau Mountains.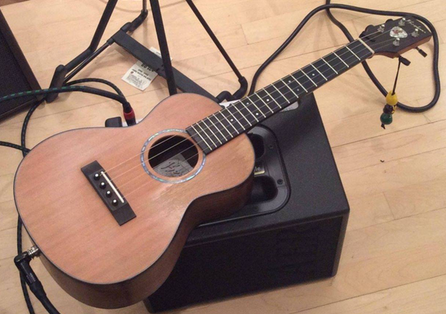 For many years Ko'olau Guitar and Ukulele has been building some of the finest quality ukes money can buy, allowing the customer to pick from many woods and decorative options. The company was founded and is still run by John Kitakis, whose career began as a furniture maker. He moved from the mainland US to Hawaii forty years ago, then for a period of time went back to the mainland doing warranty repair work for Martin, Taylor, Gibson, Guild and other guitar manufacturers, and in between built custom guitars and mandolins. Eventually he, his wife and children returned to Oahu to begin Ko'olau Guitar & Ukulele Company. All of John's children worked in the family business, from sorting screws to sweeping floors. His oldest son, Noa eventually chose to pursue stringed instrument making, and now manages all Ko'olau production. His youngest son, Andrew also joined the family doing repairs and assisting in Ko'olau construction and finishing, but eventually established his own retail guitar and 'ukulele business.
Even more information, discussion and comments on this listing.
Recommended Entry Level and Intermediate Brand for Major Manufactures
I've had or have a few of theses. Great uses to upgrade up from cheap beginner models.
Pono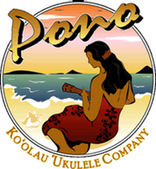 Ko'olau Guitar and Ukulele Company 401 N.Cane St. A-10
Wahiawa, Hawaii 96786
USA
phone:808-622-1064
fax: 808-622-1646
Latitude: 21.502045
Longitude: -158.026917
Links
from the Pono web site
Pono instruments are professionally designed and handcrafted by the Ko'olau Guitar and `Ukulele Company on the Island of Java, with final adjustments and set-up on the Island of Oahu, Hawaii.
Here is what the Kitakis familay says about a Pono vs. their higher end Ko'olau, and I whole heartily agree.
And our Pono workers have the same meticulous and conscientious attitude that we have in Hawaii. We consider our Pono and Ko'olau ukuleles similar to the duo level auto makers such as Toyota/Lexus, Nissan/Infinity, and Honda/Acura. Both are made by the same manufacturer, but made in various locations around the world, and both are very high quality.
I've owned five or six Pono ukuleles in the past before I got my Ko'olau and we opened our Funky Frets music store. These are amazing instruments for the cost. - **Curt Sheller**
Even more information, discussion and comments on this listing.
Lanikai Ukuleles

EAST COAST: 1000 Technology Park Dr.
Glen Allen, VA 23059
Phone: (800) 446-6010
Fax: (804) 515-0347
WEST COAST: 1240 Quarry St.
Corona, CA 92879
Phone: (800) 637-0477
Links
from the Lanikai Ukuleles web site
Lanikai Beach is located in Lanikai, meaning "heavenly sea" in Hawaiian is a neighborhood within Kailua, on the windward coast of Oahu, Hawaii. This small 1/2 mile beach has been consistently ranked among the best beaches in the world.
Even more information, discussion and comments on this listing.
Kala Brand Music Company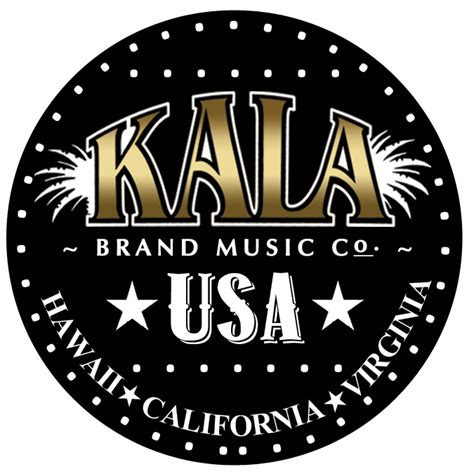 P.O. Box 751149
Petaluma,California 94975-1149
USA
tel:1 877 Uke Duke
Latitude: 38.32
Longitude: -122.639999
Links
from the Kala Brand Music Company web site
Mike Upton is the founder of Kala Brand Music Co. in northern California. Established in 2005, Kala builds 120-plus models of ukulele, including travel and bass variations.Kala and Makala brand of ukuleles.
Even more information, discussion and comments on this listing.
Magic Fluke Company

292 South Main Street
Sheffield, MA 01257
USA
tel: 800-459-5558
fax: 413-229-8536
Links
from the Magic Fluke Company web site

The Magic Fluke Co. was started by Dale and Phyllis Webb in 1999 in the basement of our home in New Hartford Connecticut. Dale was inspired and encouraged by Phyllis's brother Jim Beloff, an accomplished musician and guitarist who discovered the uke a few years earlier. Jim realized anyone interested in playing the uke back then had very little to choose from in the way of available music or instruments and in 1992, he incorporated as Flea Market Music and released the first of many music books and videos.
Even more information, discussion and comments on this listing.
---
NOTE: Each higher membership level includes ALL the benefits of the lower membership levels.

The Private Lesson Plans include all the benefits of a Premium Access Plans as long as you remain a student on on the schedule.
Just browsing over both books, they look fantastic! I'm a guitarist and uke player for over 25 years and was thinking about writing a ukulele book but you've already written what I think are the best, most comprehensive and thorough books I've ever seen for the instrument. I just might end up buying every book you've written and I'll be giving my highest recommendation for your books to my friends and students. Thank you so much for taking the time to write such great books! — Peter Rhee
Aloha, Curt, All I can say is WOW! What you have accomplished is simply incredible! All the best — Glen Hirabayashi, The Aloha Boys
Folks, if you haven't stopped by Curt's site, do so right now! ..And get his books, they are fantastic. This guy knows his stuff and is able to pass it along too. — Alan Johnson Proprietor, The 4th Peg
I can highly recommend Curt's Uke books — I have four of them and they are excellent. — fatveg — Portland
Thanks for visiting and checking out the site!

Original Curtie Animation - 1987 for my first web site
32 years ago.
LearningUkulele.com has one of the largest collections of lessons, songs, and TABS, luthiers, ukulele builders, ukulele festival and club information, and, ukulele links on the web. I've been on the ®Internet since the early 1990's and This site just never stops growing!!!
Content is added and updated almost daily - so check back often.