On-line Content Only • PDF Download Available • Video Available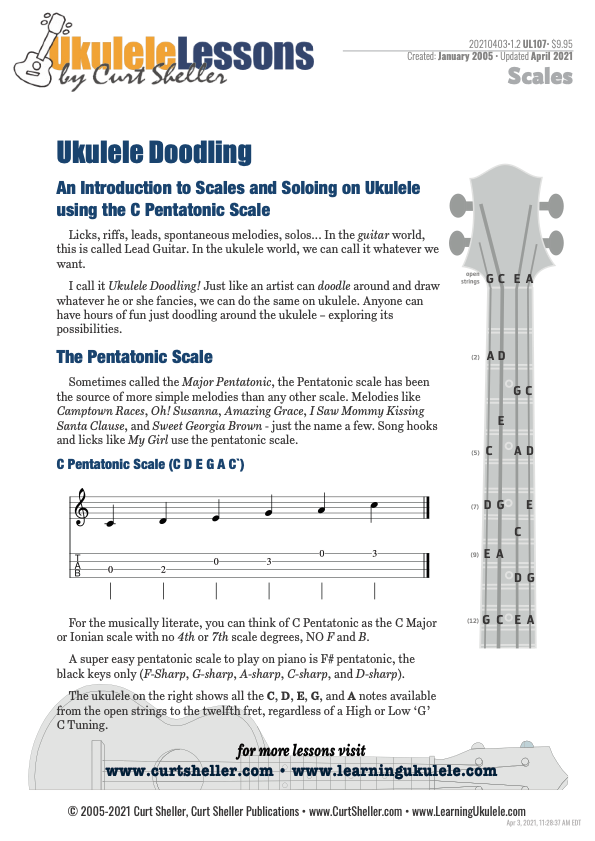 Introduction to Scales and Soloing on `Ukulele - Major Pentatonic
• Updated: 07 Sep 2021
An "Introduction to Scales and Soloing on Ukulele" using the C Pentatonic Scale. Taking what you might already know and using it in different ways. Exploring the entire ukulele fingerboard have hours of fun just doodling around and exploring the ukulele's possibilities.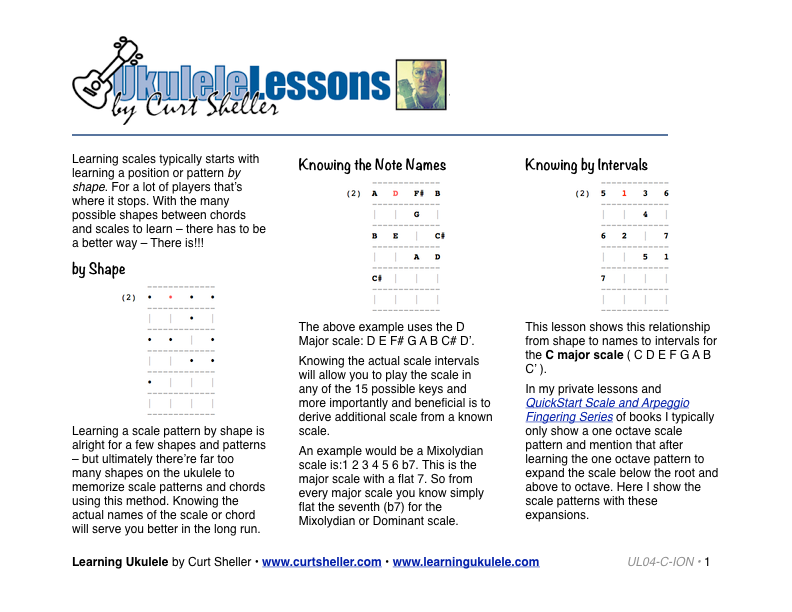 Essential C Major Scale Patterns for `Ukulele
• Updated: 24 Feb 2014
Essential C Major scale patterns for ukulele.
Learning scales typically starts with learning a position or pattern by shape. For a lot of players that's where it stops. With the many possible shapes between chords and scales to learn - there has to be a better way - There is!!!