Meeting up and joining with other Ukulele players at a Ukulele festival is a great way to experience the Ukulele community.
Fellow ukulele players are always up for to exchanging tunes and have quirky jam sessions! Plus you be able to see some local and world-class acts and performers as well as attend ukulele workshops to sharpen your ukulele skills and learn something new.
Be sure to check any festival's web site for their latest information. The COVID-19 pandemic seems to be stretching one and on.
Send in any changes and updates as more and more festivals are coming back and going LIVE and in-person. — Curt
Funky Frets Uke Fest
A bunch of photos from the Funky Frets 2017 Uke Fest courtesy of Jerry Curtis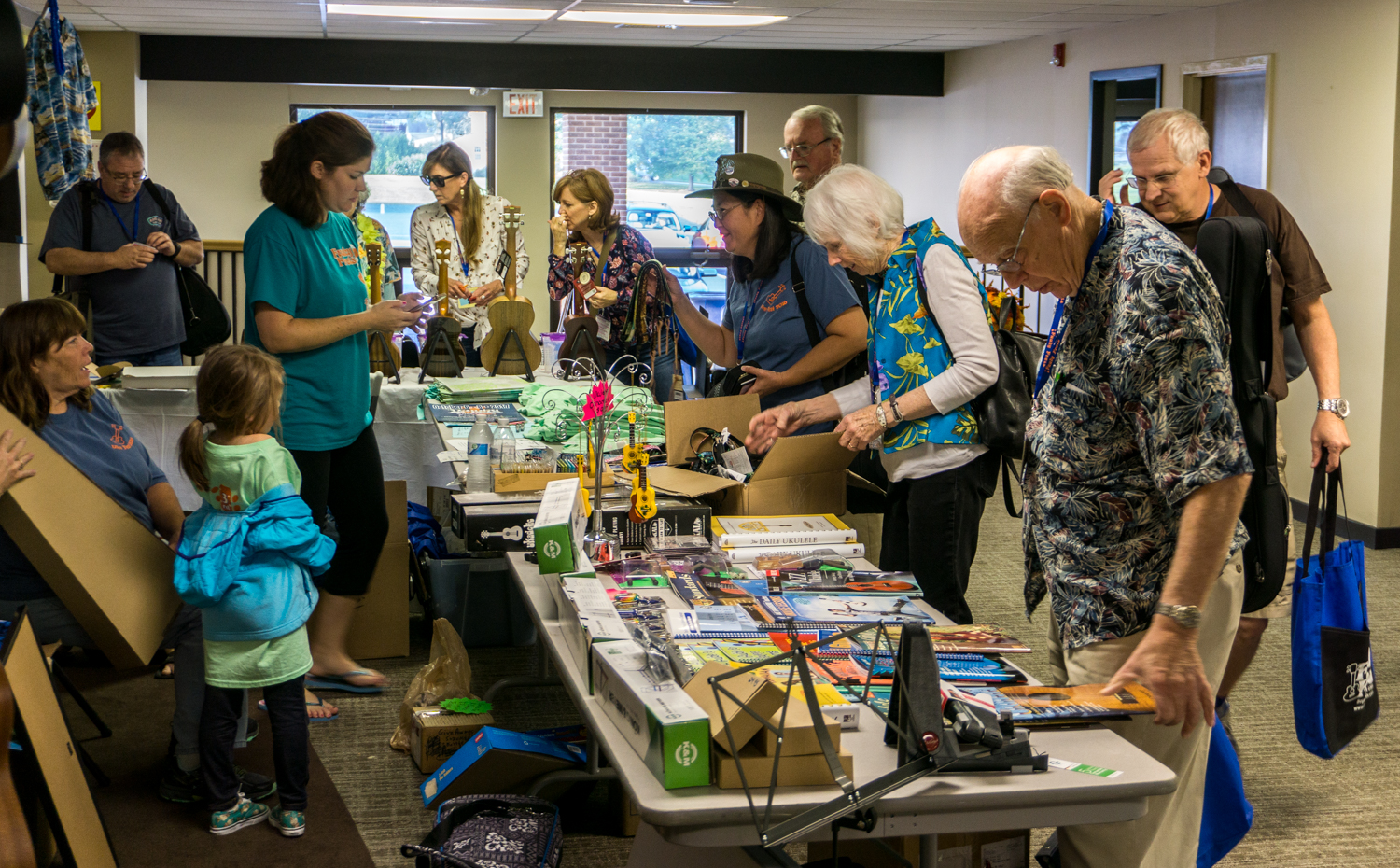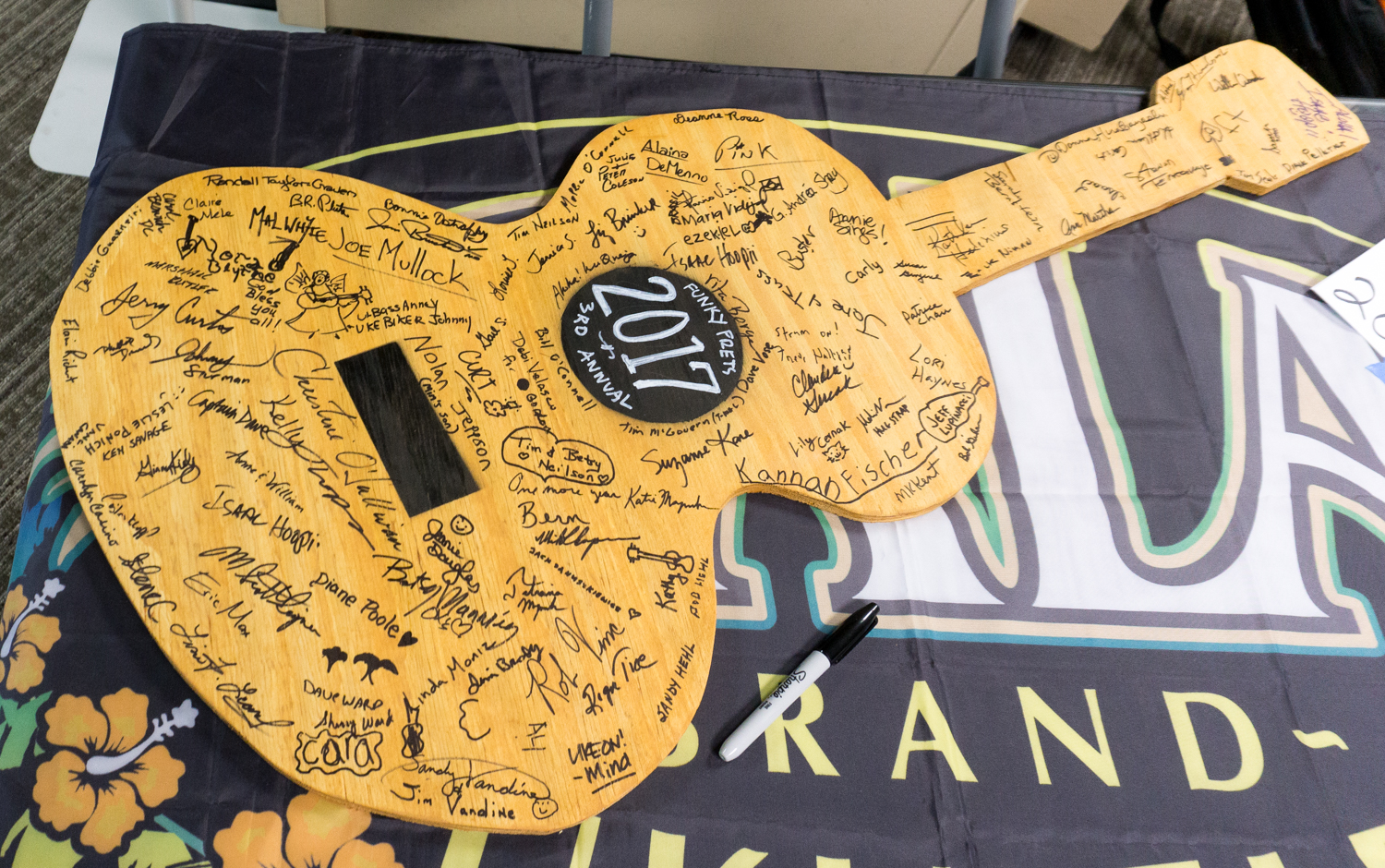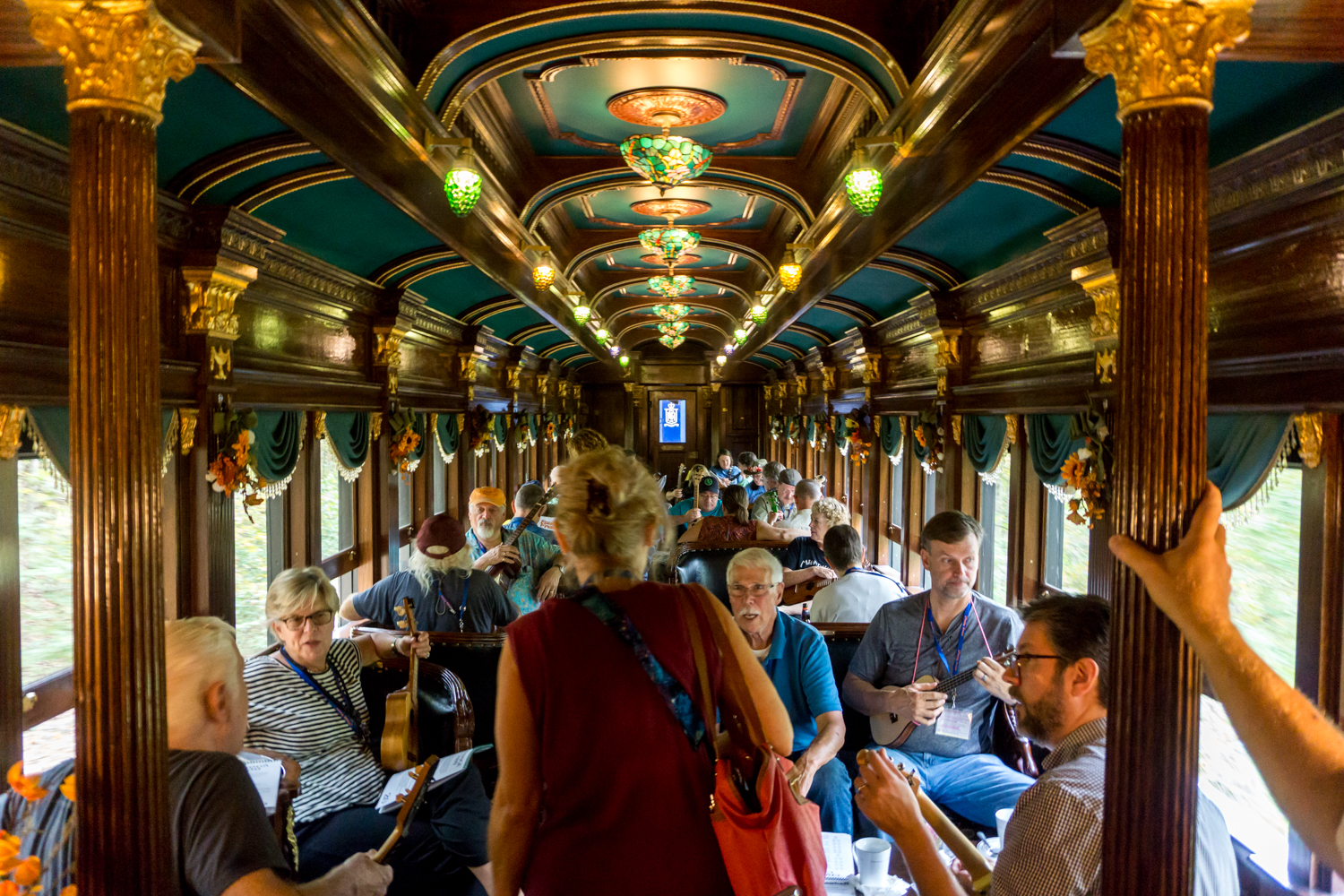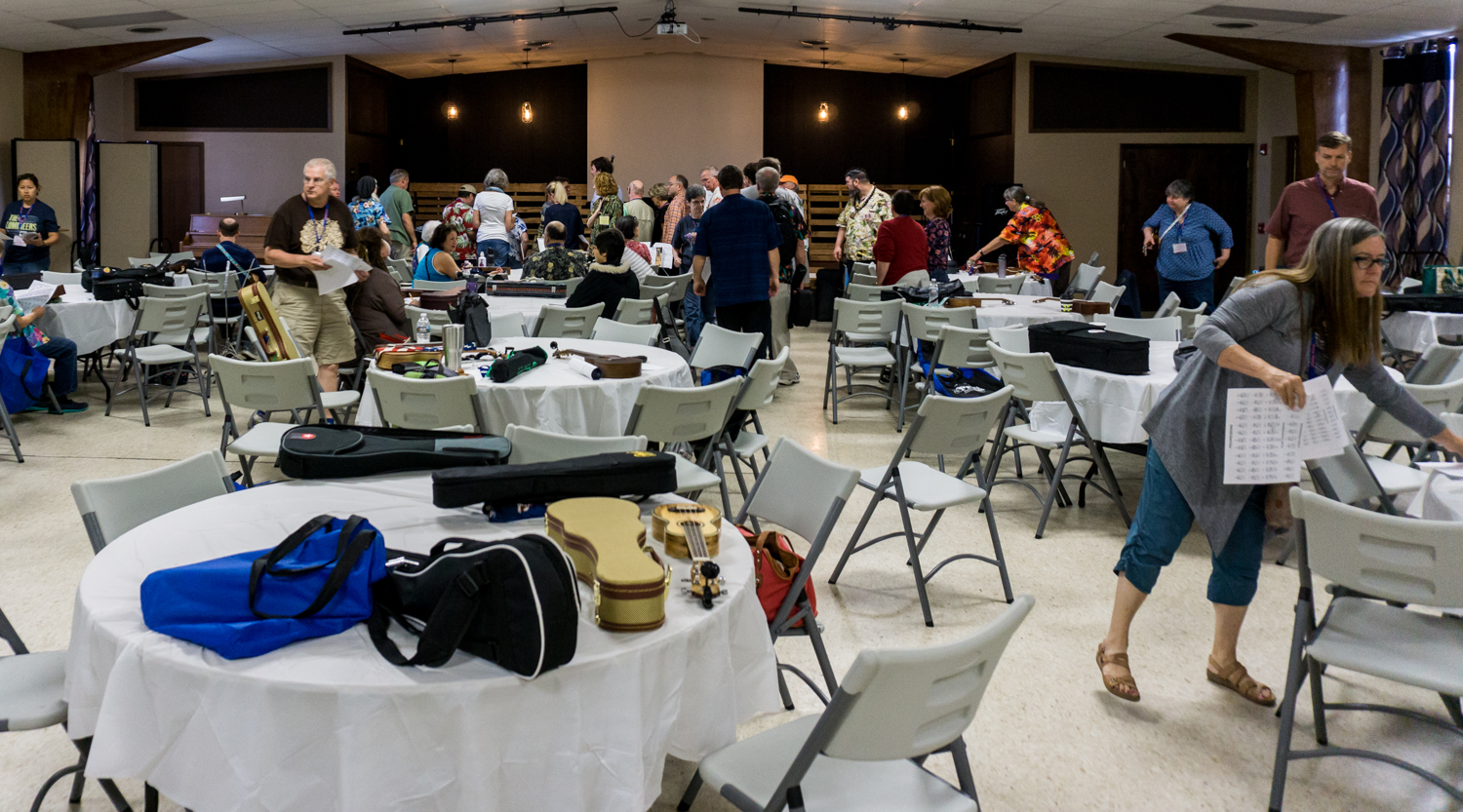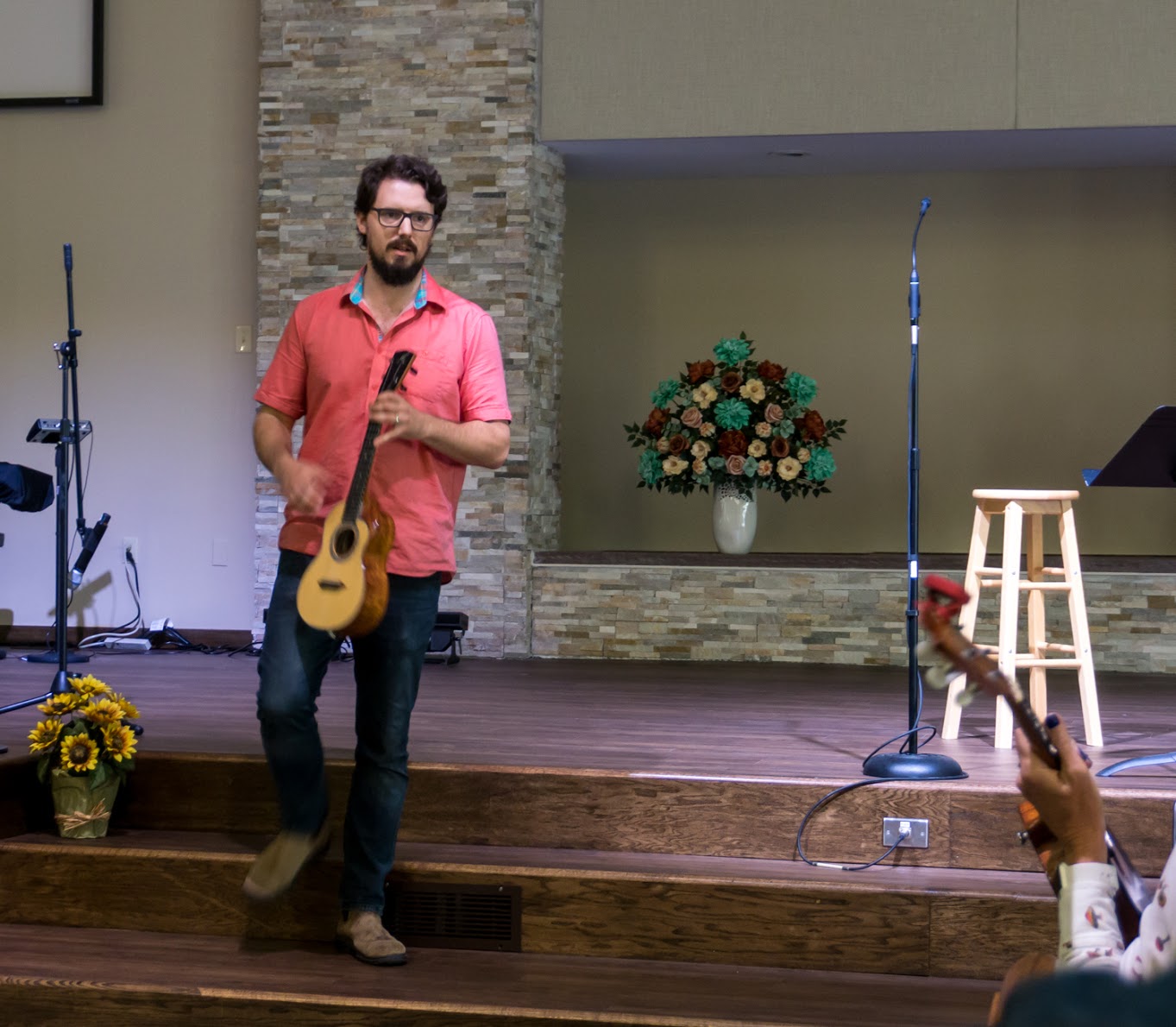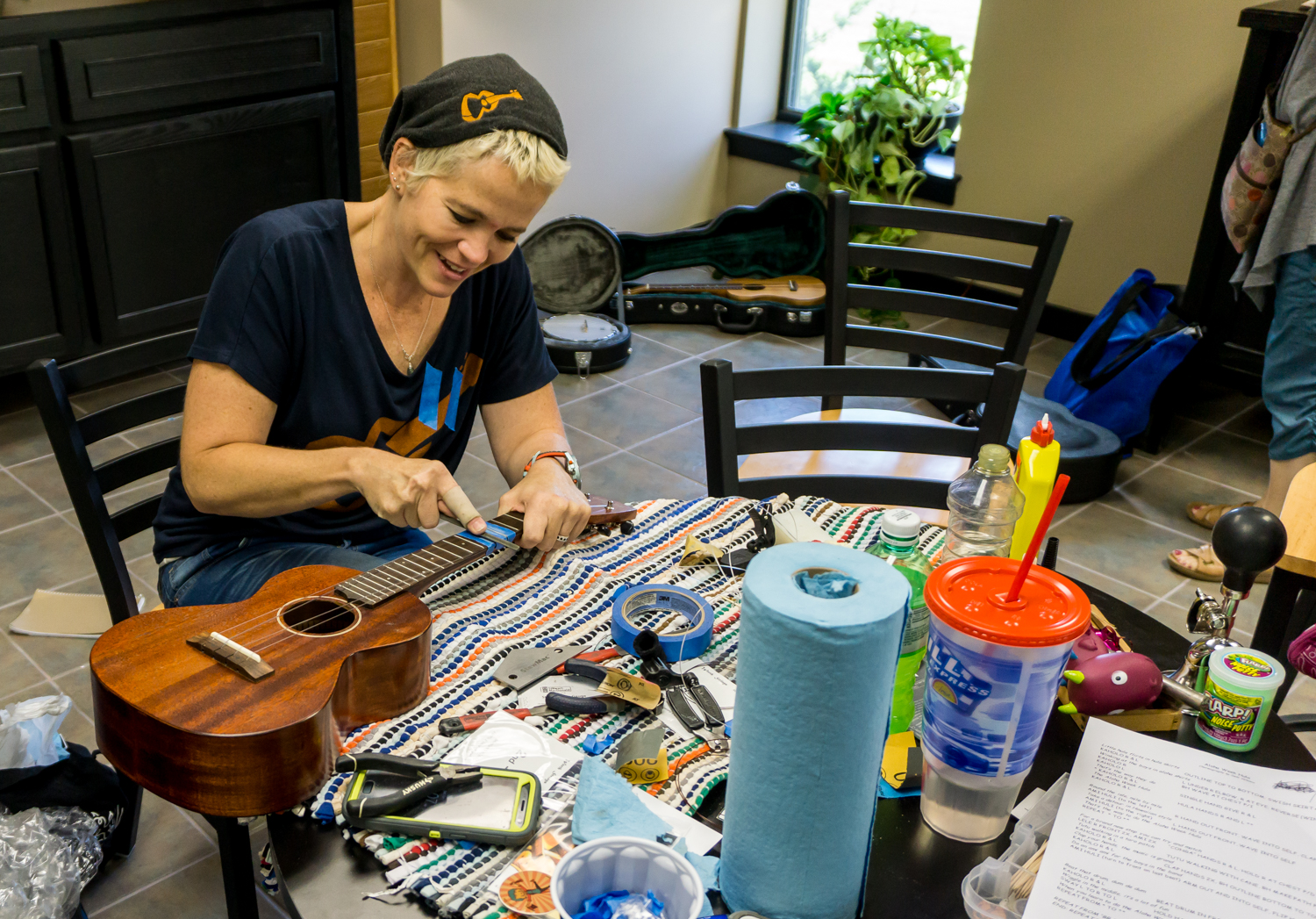 For Booking a Concert, Workshop or Clinic Contact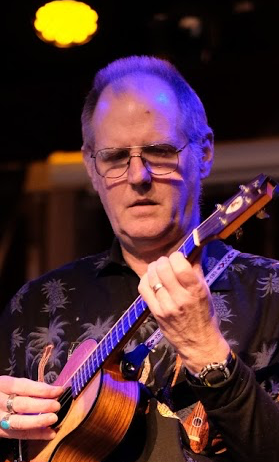 Curt Sheller is available for concerts, workshops, book signings, festivals, etc. Contact Curt directly or Kelly for the quickest response or more information.
Cost depends on the type of event, how many people at the event, where the event is located, if the venue/booking agent is supplying sound/lighting/backline, travel expenses etc. Contact Curt directly or Kelly for the quickest response. ( It's more affordable than your think. )
Visit Curt's personal site: curtsheller.com for music, video, additional information and the most up-to-date performance and workshops dates for Curt and/or the trio.
Kelly Thompson
484 • 415 • 9677
kelly@funkyfrets.com
Bernadette Sheller
484 • 942 • 8041
bern@funkyfrets.com
Curt Sheller
484 • 942 • 8040
curt@curtsheller.com
All festival submissions are verified before posting.
Be sure to check your listing for the most current information, dates, etc...
All festival listings have been verified at their time of listing. I rely on the festival organizers and site visitors to notify LearningUkulele.com of changes and updates. I check once in a while - but these are free listings.