Hearing the Changes
Hearing The Changes is knowing what the chords of a song or chord progression are and when they change. This lesson gets you on the road to developing this ability.
Additional Content
Available for Premium Site Access Plans Only
This involves know the chords of the keys and scales that are used for common progressions and songs. And the ability to recognize the sound of intervals, the distance between intervals.
Learning a bit or a lot of the Principles of Music can go a long way in understanding how chords and chord progressions move and interact together. There is actually a lot in common between songs.
Here Are The First Steps for Learning to Hear the Changes
Hearing and figuring out the chords to a song takes the same skills as transcribing a song and is limited to the chords of the song. You might be doing it in real-time as you are playing the song or listening to the song.
Without some skills mentioned above, it's often a hit or miss, hunt and peck method of figuring out what the chord changes are for a song.
Here are some tips for figuring out the chords:
Find where the chord changes are. Locate the bass or root of the first chord.
Root Voicings
If the song is simple, then start checking to see if the chord is a major, minor, 7th or power 5 chords. Maybe a sus4, sus2 or add 2, add 9 chords. At the heart of the overwhelming majority of chords are the basic traditional triads, the major, minor, dim, and augmented triads that form the foundation of ALL chords built in thirds.
If it is a more sophisticated rich harmony, a.k.a. chords. Then try 4-part chords maj7, m7, 7, dim7, aug7, etc…
With each success, on to the next chord.
Note: Sometimes it is easier to figure this out on piano than the ukulele or guitar. You don't need piano technique, simply how to make simple chords on the piano and know the names of the piano keys — Pretty easy on piano.
Bass Voicings
If not quite right, but seems like the right chord but not he right root. It might be a bass voicing or slash chord . If C is the bass, lowest note try C/D, C/E, Cm/F, C/G, Cm/G, C/Bb, C/B. If this fails, and it could be any bass note with C as the name of the chord.
Cliché, Common Progressions with Distinct Bass Lines
Here are some examples of this type of progressions.
Cm Cm/maj7 Cm7 Cm6 ( Cm Cm/B Cm/Bb Cm/A)

This progression is typically notated wrong. You'll hear it after you become more familiar with the correct notation.

C Cm7<+5 Cm6 Cm7aug5

I call this the Secret Agent sound and it is typically supporting the melody. Witchcraft is a jazz standard that has the movement.

C Cmaj7 C6 Cmaj7 — Coom substutition for two measure or 8 beats of C
Cmaj7 Caug C6 Cmaj7 or C Caug C6 Caug C
Repeat the proccess until you have determined each chord.
Check out Jim D'Ville's Play Ukulele by Ear • Three Chord Club for many examples of simple songs we already know that you can learn by ear.
Sign-IN — it's FREE — to view, un-blur this lesson.
End of Lesson - Thanks, Hope You Enjoyed It!
Related Lessons, Videos, Lesson Series, Songs, Books & Reference Charts, Resources & Assets, Workshops are below.
Related Lessons
Related Lessons for Hearing the Changes.
Related Lesson Series
Related Lessons Series for Hearing the Changes.
Building Your Core Strums for Ukulele
Updated: 31 Jul 2023
Rhythm are in-separately linked to strums. Using the Modular Phonetic Rhythm System developed by Chuck Anderson this series of lessons start with the core four strums all ukulele players use and throughly digs in to the many variations possible.
Common Chord Progressions and Remembering Songs
Updated: 08 Jun 2023
Understanding the similarities between chord progressions and songs can greatly enhance your ability to remember and play a wide variety of songs. It's fascinating how much common ground exists among different musical compositions.
Before You Pick Up Your Uke, Getting Started Basics
Updated: 08 Jun 2023
These ukulele lessons are essential for both beginners who are just starting out and seasoned players who have already gained some experience. Even if you consider yourself a seasoned player, exploring this series of lessons can still be highly beneficial. You are likely to discover new insights and perhaps even be reminded of valuable information that can greatly assist you when teaching beginners or further enhancing your own skills.
Related Songs
Related Songs for Hearing the Changes.
Related Books & Charts
Related Books for Hearing the Changes.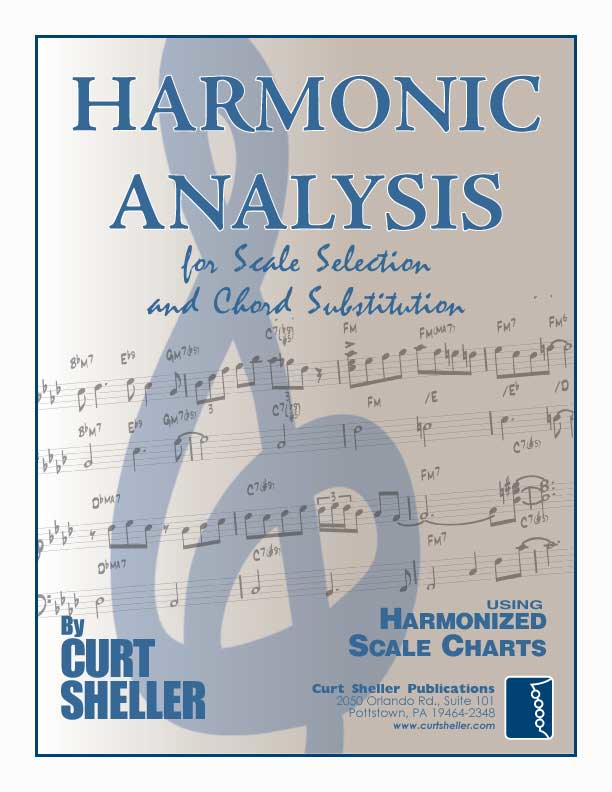 Harmonic Analysis for Scale Selection and Chord Substitution
Updated: 10 Jun 2021
Harmonic Analysis is the understanding of the functional sequence of chords. It is the process used to analyze the harmonic structure of a progression, song or composition. This analysis is then used to make scale selections for improvisation and chord substitution.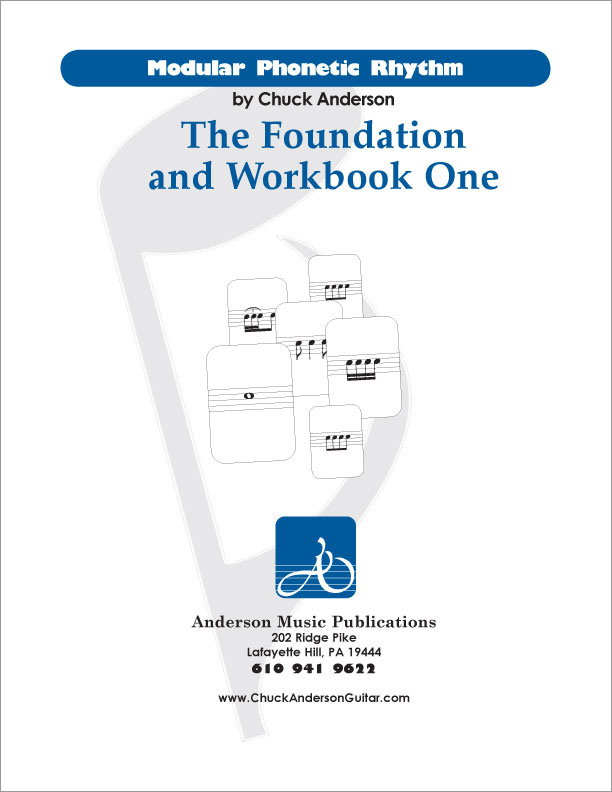 Modular Phonetic Rhythm, The Foundation and Workbook 1
Updated: 08 Dec 2021
Modular Phonetic Rhythm represents a significant advance in the teaching and application of rhythm. Eliminating many inefficient aspects of rhythm education, Modular Phonetic Rhythm streamlines the traditional educational approach, resulting in a reflexive reaction to rhythm.
Books
Reference Charts
Related Lesson Files, Resources and Assets
Related Assets for Hearing the Changes.