Jazz Ukulele: Technique
Musical technique is simply the physical aspect of playing a musical instrument. The ability to exert efficient, optimal control in order to produce the precise musical effects that are desired. Improving one's technique generally entails practicing exercises that improve one's muscular sensitivity and agility. Technique is independent of musicality.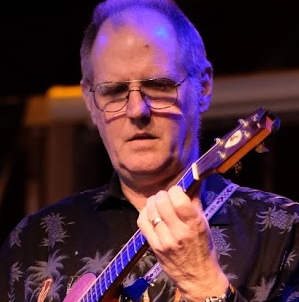 What is Technique?
Technique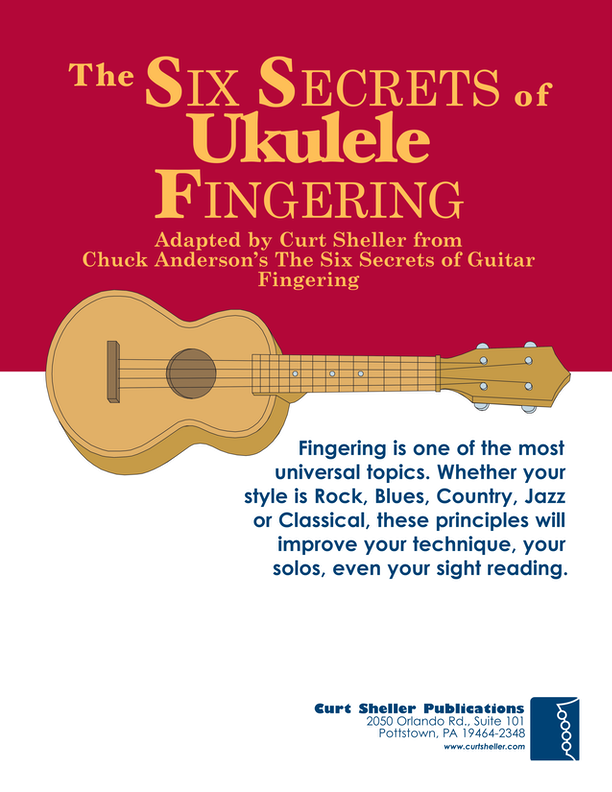 Technique is the physical side of the instrument. Beginning with fundamentals like fingering hand position. Technique is pretty much style agnostic and transferable to a wide range of styles and genres.
For guitar one aspect is using a pick, the pick hold and the picking motion.
Fingerstyle on the ukulele and guitar can and should also be explored.
Strength, independence, coordination, and endurance need to be developed for both the right and left hand, regardless whether using a pick or fingerstyle or the hybrid technique of pick and fingers.
All aspects of the right hand and the left hand technique can be developed through a series of graduated exercises to develop this strength, independence, coordination, and endurance. The mechanical emphasis is just the beginning. Once you have a grip on the physical skills, you graduate into a musical technique. Scales, arpeggios, intervals and sequences are all explored through the Six Essential Fingering Principles. The goal of these studies is to give you the control you need to play what you hear.
No Movement - No Sound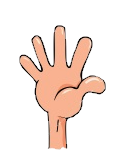 The right hand, for right hand players and left hand for left hand players, is responsible for getting the strings moving – No movement - no sound.
Strings can be plucked, picked, strummed and any combination of the same to get the strings moving.
Pick up your ukulele and finger a C chord. Nothing happens until you get the strings moving. Everybody sounds the same until they get the strings moving.
An interviewer once told the great guitarist, Chet Atkins. "That guitar sounds great". Chet put the guitar down and then asked "How's it sound now?"
Initially my fingerstyle technique was limited to Bossa Nova style accompaniment using the technique I learned as a jazz guitarist. It wasn't until I started developing my concert repertoire for ukulele that I really started exploring legit fingerstyle technique. With 20 plus years as a private guitar, bass and ukulele teacher, and up to 60 students a week at times. I know the value of dedicated practice when it comes to learning a specific instrument techniques.
So I set out to explore fingerstyle and incorporate in to my playing repertoire.
Fingerpicking can be organized into two styles:
Alternating Thumb Style

— a strumming style that utilizes the thumb and two fingers. on guitar it's called Travis Picking and on banjo it's Scruggs Style

Classical Guitar Technique

— uses the thumb, index, middle, and ring fingers. The traditional p i m a classical guitar technique. The traditional Spanish names are: p = thumb (pulgar), i = index finger (índice), m = middle finger (mayor), a = ring finger (anular), c = little finger or pinky (meñique/chiquito)
Technique Lessons
Here are all the lessons tagged covering technique on Learning Ukulele with Curt.
NOTE: Each higher access level includes ALL the benefits of the lower levels. Private Lessons include all the benefits of a Premium Access Plans as long as you remain a student on the schedule.
---
Just browsing over both books, they look fantastic! I'm a guitarist and uke player for over 25 years and was thinking about writing a ukulele book but you've already written what I think are the best, most comprehensive and thorough books I've ever seen for the instrument. I just might end up buying every book you've written and I'll be giving my highest recommendation for your books to my friends and students. Thank you so much for taking the time to write such great books! — Peter Rhee
Aloha, Curt, All I can say is WOW! What you have accomplished is simply incredible! All the best — Glen Hirabayashi, The Aloha Boys
Folks, if you haven't stopped by Curt's site, do so right now! ..And get his books, they are fantastic. This guy knows his stuff and is able to pass it along too. — Alan Johnson Proprietor, The 4th Peg
I can highly recommend Curt's Uke books — I have four of them and they are excellent. — fatveg — Portland
Thanks for visiting and checking out the site!
Original Curtie Animation from 1987 for my first web site on a Macintosh II. 35 years ago. Man, does time fly.
"Built for myself (Curt), and sharing with the `Ukulele community!"
LearningUkulele.com has one of the largest collections of lessons, songs, and TABS, Luthiers, ukulele builders, ukulele festival and club information, and, ukulele links on the web. I've been on the ®Internet since the early 1990's and This site just never stops growing!!!
Content is added and updated almost daily - so check back often. I really do need to get out more ;-)