Amplifying Your Ukulele: Direct Boxes
My Personal Recommendations for a Ukulele DI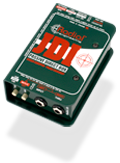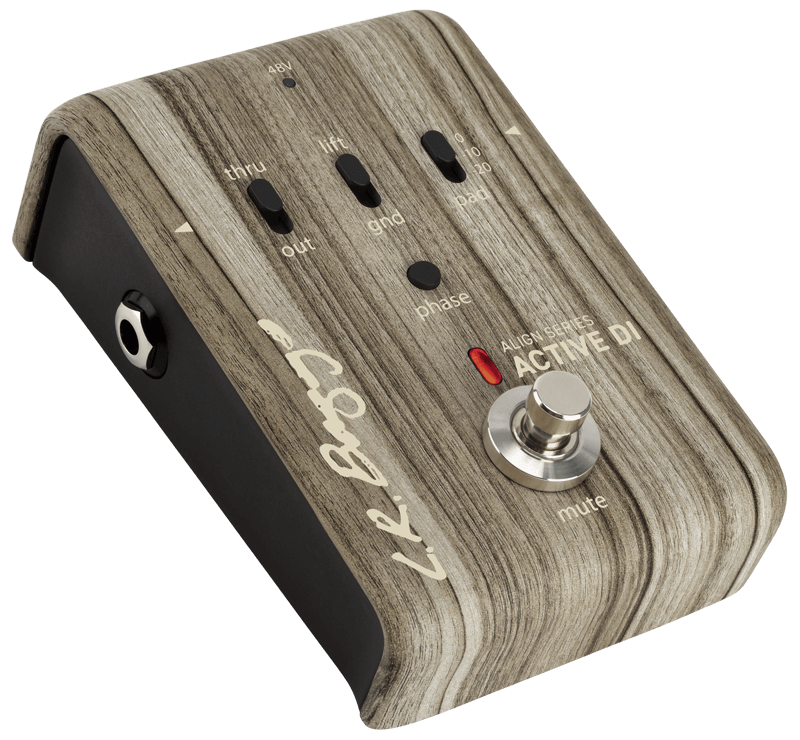 The Fire-Eye Red-Eye, the Radial JDI or J48 are the two pedals that I go to for the ukulele live. Get the Jenson equipped Radial.

2019 Update: The LR Baggs Align Series Active DI is promising. I have the Reverb, Chorus and Equalizer pedals testing out for my ukulele.


Been using the Fire-Eye, Red-Eye exclusively with my ukuleles. Simplest the best and easiest to use DI i've ran across. Going to get a few more of these for our Funky Frets store main stage.
I love this Red-Eye for is lack of additional knobs and controls - less to mess up. And, for the boost part for taking solos at loud jams with a full band - guitar and all can drown out the ukulele.
Checkout these links for some great info on sorting out just what a DI - active or passive - does.
Fire-Eye Red-Eye Instrument DI w/Boost
The Red-Eye is an all analog, handmade, high input impedance DI and clean boost. Designed and improved over the course of several years to meet the needs of performing musicians, the Red-Eye is crafted from the highest quality components available. Engineered by an electronics engineer with over 50 years of professional experience, the Red-Eye design focuses on high fidelity, low noise and simple plug and play performance. This no frills precision approach to amplification offers a truly satisfying experience for musicians and their audience.
Fire-Eye Red-Eye Twin DI w/Boost
Fire-Eye products are handcrafted. Raw components are purchased, the chassis are drilled, they are transported to a paint shop to be powder-coated, and then taken to a print shop to get legends. Then the mechanical components are screwed in and circuit boards are assembled and soldered. Lastly, the connections to controls and connectors are wired and the circuit boards are mounted and connected to the controls and lights. After a thorough test process, they are packaged and delivered to users.
Fire-Eye Dee-Eye
nput: high-impedance, greater than 1 million ohms, maximum 5 volts peak-to-peak level. Low-impedance, balanced, XLR output, 600 ohms, will drive long cables to a mix-board. Requires XLR Phantom Power. ¼ inch output and input for accessory loop, suitable for stomp-tuners or effects boxes or for output to on-stage guitar amps or PAs. Small Size: 1.25 x 1.5 x 3.75 inches. Weight: 6 ounces.
Radial Engineering R8001010JDI Single-Channel Passive Direct Box with Jensen Transformer
The JDI is a high performance passive direct box for live concert touring and professional studio recording applications, featuring a premium Jensen transformer for exceptional audio performance.
The Radial JDI is a passive direct box designed to handle extreme signal levels without distortion of any kind. At the heart, the Radial JDI employs the world class Jensen JT-DB-EPC audio transformer delivering a smooth, warm sounding Bessel curve, reminiscent of the finest vintage gear. Ruler flat from 10Hz to 40kHz and with virtually zero phase deviation, the JDI delivers the natural, pure sound of the instrument without artifact. By its no-power passive design, the Radial JDI performs both high-to-low impedance conversion and signal balancing over a magnetic bridge that passes signal while rejecting stray DC voltage. This makes the JDI particularly adept at eliminating hum and buzz caused by ground loops.
LR Baggs Venue DI Acoustic Guitar Effect Pedal
Every Tool You Need in One Acoustic Pedal.
The Venue DI gives you complete control by combining a full-isolation DI output, 5-band EQ with adjustable low & hi-mid bands, variable clean boost, and chromatic tuner all in one acoustic pedal. With its all-discrete signal path, hi-graded semiconductors, and exclusive use of audiophile grade film capacitors, the Venue DI is on par with the world's elite preamps and provides a studio quality sound for the stage.
LR Baggs Para Acoustic D.I.
Studio quality performance, powerful tone shaping EQ and rock-solid reliability, the Para DI has become an indispensable stage tool for countless musicians around the world. This roadworthy box effortlessly tames the stage and enhances any acoustic pickup for a fuller, more complex sound. The Para DI features a 5-band EQ with a tunable midrange and notch, variable gain control for passive or active pickups and a high-quality DI output for a pristine signal to the board.
LR Baggs FIVE.O Undersaddle Ukulele Pickup
(Curt) This is the pickup that is in my newer Ko'olau CS Tenor. We carry and install these at out Funky Frets Music Store in Boyertown, PA USA.
Undersaddle Ukulele Pickup/Preamp System with Volume Control and 300-hour Battery Life.
The Funky Frets Main Stage
@ Funky Frets Music Store, 124 N. Chestnut St., Boyertown, PA USA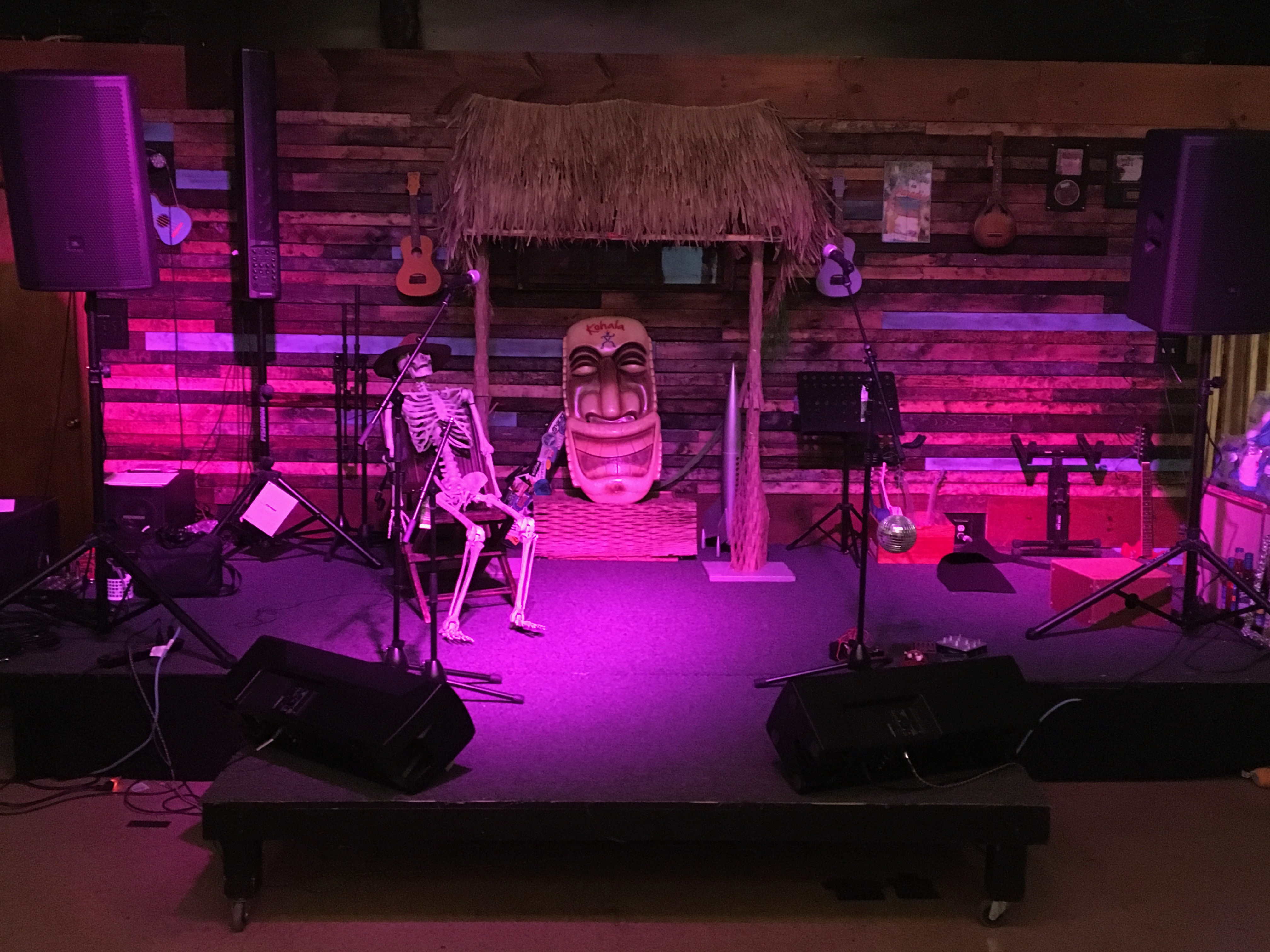 Some performers just like to play on and on!
The Funky Frets Main Stage can accommodate up to 60 for a House Concert atmosphere.



Radial Engineering
Audio
Radial Engineering Ltd. is a manufacturer of professional audio products based in Vancouver, British Columbia, Canada. The company offers a wide array of products that are sold under brand names such as Radial, Tonebone, Primacoustic, Reamp and Zebracase. These are offered through a network of dealers and distributors that span the globe. Quality construction, exceptional audio performance and superb customer service are the underpins that have served to make Radial one of the most respected and trusted brands in the industry.



L. R. Baggs
Pickups
We started this in a loft in downtown Los Angeles, California, with a hope and a dream, and no business sense whatsoever. The first L.R. Baggs product was our LB6 Series Pickup. We would like to thank Leo Kottke for his early support. Stores would call us and say, "Leo Kottke said he was using your pickup." We could literally track his touring route as the stores would order in his wake. Early endorsers were Steven Sheehan of the Judds, James Taylor and Kathy Mattea. These endorsers gave us the encouragement and support that sustained us when we had more enthusiasm than business sense. They spread the word and gradually our business grew.



Shure Microphones and Audio Electronics
Audio
Shure Incorporated is an American corporation originally founded by Sidney N. Shure in Chicago, Illinois in 1925 as a supplier of radio parts kits. The company became a consumer and professional audio-electronics manufacturer of microphones, wireless microphone systems, phonograph cartridges, discussion systems, mixers, and digital signal processing. The company also produces listening products, including headphones, high-end earbuds and personal monitor systems.
Additional D.I. / Preamp Resources
I'm sure there are a few more out there. Let me know if you have a favorite for ukulele.
NOTE: Each higher membership level includes ALL the benefits of the lower membership levels. The Private Lesson Plans include all the benefits of a Premium Access Plans as long as you remain a student on on the schedule.
Just browsing over both books, they look fantastic! I'm a guitarist and uke player for over 25 years and was thinking about writing a ukulele book but you've already written what I think are the best, most comprehensive and thorough books I've ever seen for the instrument. I just might end up buying every book you've written and I'll be giving my highest recommendation for your books to my friends and students. Thank you so much for taking the time to write such great books! — Peter Rhee
Aloha, Curt, All I can say is WOW! What you have accomplished is simply incredible! All the best — Glen Hirabayashi, The Aloha Boys
Folks, if you haven't stopped by Curt's site, do so right now! ..And get his books, they are fantastic. This guy knows his stuff and is able to pass it along too. — Alan Johnson Proprietor, The 4th Peg
I can highly recommend Curt's Uke books — I have four of them and they are excellent. — fatveg — Portland
Thanks for visiting and checking out the site!

Original Curtie Animation from 1987 for my first web site on a Macintosh II.
33 years ago.
"Built for myself (Curt), and sharing with the `Ukulele community!"
LearningUkulele.com has one of the largest collections of lessons, songs, and TABS, luthiers, ukulele builders, ukulele festival and club information, and, ukulele links on the web. I've been on the ®Internet since the early 1990's and This site just never stops growing!!!
Content is added and updated almost daily - so check back often.