Out of the broad definition of Jazz many styles are found, Ragtime, New Orleans Music, Swing, Dixieland Revival, Bebop, Cool Jazz, Hard Bop, Modal Jazz, Free Jazz, Latin Jazz, Post Bop, Soul Jazz, Jazz Fusion, etc...
There are many styles of jazz. This Jazz Ukulele section will explore as many as possible.
There is a wealth of information on the Internet on jazz styles, what is jazz, etc. Here are a few links that I have collected:
LearningUkulele.com Lessons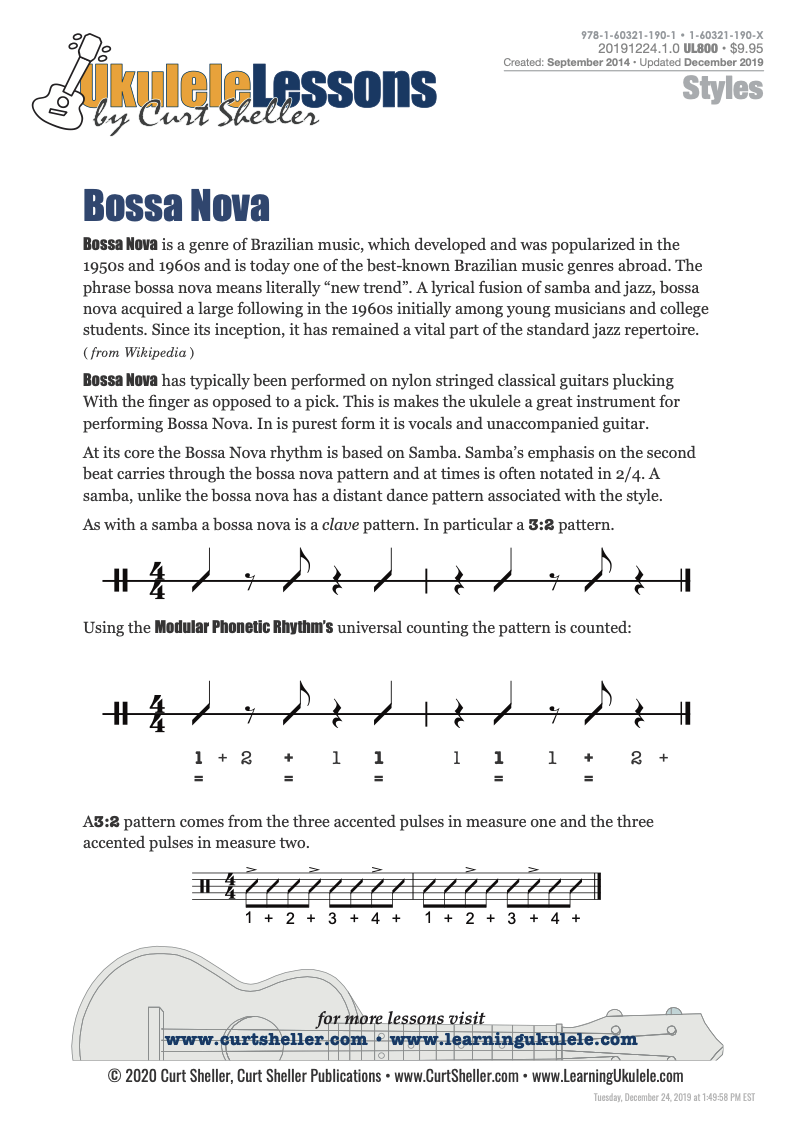 Bossa Nova
Updated: 13 Apr 2020
Bossa Nova is a genre of Brazilian music, which developed and was popularized in the 1950s and 1960s and is today one of the best-known Brazilian music genres abroad. The phrase bossa nova means literally "new trend". A lyrical fusion of samba and jazz, bossa nova acquired a large following in the 1960s initially among young musicians and college students. Since its inception, it has remained a vital part of the standard jazz repertoire.