2022 Live Events!!!
LearningUkulele.com / Learning Ukulele with Curt and Funky Frets Music Store, in addition to their annual Funky Frets Uke Fest are presenting a series of concerts, workshops, and events throughout 2022 — Both virtual and in-person.
Keep and eye and bookmark on this page for announcements .

2022 Workshop Schedule
Theses workshops are virtual via ZOOM .
For LearningUkulele.com Premium Gold and Forever Members , these workshop are offered at a 50% discount or more.
We'll send you a link a ZOOM link and password to get access to the workshop after purchase.
Remember to Sign-in to LearningUkulele.com
If you're current paid LearningUkulele.com Premium Gold or Forever Member , be sure to be sign-in to get your reduced price (50% off).
January
• 13, 2022
Learning the Ukulele Fingerboard
• Thursday, January 13, 2022 @ 8PM EST (2000 -5UTC)
This is a FREE workshop to kick off the year 2022 of LearningUkulele.com & Funky Frets LIVE.
Memorizing The Notes of the Ukulele Fingerboard Is Not As Hard As One Would Think.
Learning the Ukulele Fingerboard — It is astonishing that on any other instrument it would be silly and not accepted to not know the names of the notes and where they are on your own instrument. But - on the ukulele, guitar and most fretted instruments their players do not know the names intuitively - they can figure them out but that takes way too long. Granted it's not as easy as the piano where higher and lower notes move in one direction only, are color coded and even at different heights. Anyone after the first or second lesson can instantly name any key on the piano.
Finally, really knowing the Ukulele Finger is a liberating movement in ones musical development and opens the ukulele up for.
Everybody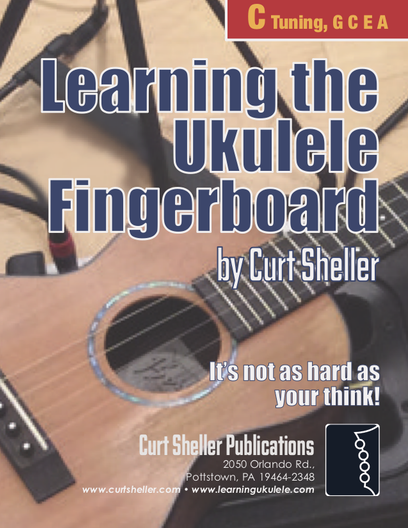 FREE
January 13, 2022 @ 8PM EST (2000 -5UTC)
January
• 20 & 27, 2022
Bass for Ukulele Players
• Thursday, January 20 & 27 @ 8PM EST (2000 -5UTC)
Bass, the bottom, the low end. In music this is one essential musician, always in demand and in short supply. All musicians should be able to play a bit of bass.
This workshop get you started with being a bass player and the minimum requirement musically to start and fulfill the bass player role. It's a lot easier than you think and get you to should like a bass player and not a ukulele play playing the bass.
February
• 1, 8, 15, 22, 2022
Triads — You Already Know More Than You Think
• Tuesday, February 1, 8, 15, 22 @ 8PM EST (2000 -5UTC)
At the heart of just about every chord is a triad. This workshop explores these powerful harmonic and melodic music gems.
We'll explore the traditional major, minor, diminished, and augmented triads and contemporary triads, starting with the triads you already know but don't know you already know. Finally learning the contemporary triads, just what a sus2, sus4, add2, add9 chord is. And, how to use them.
Triads can be used for everything from creating melodies and improvisation with single notes and chords all the way to creating contemporary songs.
February
• 10, 17, 24, 2022
Alternating Thumb Style for Ukulele
• Thursday, February 10, 17, 24 @ 8PM EST (2000 -5UTC)
Exploring Basic Fingerstyle on Ukulele. Classical and Alternating Thumb style fingerstyle technique applied to ukulele.
Fingerpicking for Ukulele - Alternating Thumb Style focuses on the alternating thumb fingerpicking style through a series of graduated lessons-chapters incorporating your index and middle fingers with the alternating thumb.
This workshop will walk you through and explore the Alternating Thumb Style on Ukulele.
March
• 8, 15, 22, 2022
Essential Strums for Ukulele - A Guide to Ukulele Strums
• Tuesday, March 8, 15, 22 @ 8PM EST (2000 -5UTC)
Don't know what to play or tired of playing the same old down-up-down-up strums?
One of the first skills a ukulele player learns is the art and craft of strumming, playing rhythm. This refers to an accompaniment technique suitable for the singer - songwriter or someone who plays a support role for another instrument.
Strumming requires a specific set of skills. They are: 1) Memorization of chords. 2). The ability to switch chords smoothly and 3) The ability to choose and execute a suitable rhythmic strum. It is this 3rd skill that is our focus in A Guide to Ukulele Strums.
Though strumming looks natural to the casual observer, it is anything but natural to the beginning ukulele player. Even experienced players have difficulty in identifying and executing certain strums. Though this is one of those topics that is typically taken for granted, there is much to learn about rhythmic feels, accents, dynamics, strum direction, feel, percussive accents, idiomatic styles and tempo variation.
Learn These Essential Strums and a lot more:
Quarter Note Strum
Sustain Strum
Rock Strum
Light Rock Strum 1
12/8 Strum
Shuffle Strum
Power Shuffle Strum
Double Time Strum
Gallop Strum
Flowing 3/4 Strum
Ska Strum
Bass Note Strum Patterns
3/4 Strum
Reggae Strum
Broken Patterns
March
• 3, 10, 17, 2022
Rhythm, Avoid at Your Own Peril
• Thursday, March 3, 10, 17 @ 8PM EST (2000 -5UTC)
The often neglected and taken for granted subject of Rhythm. Music is Melody, Harmony, and Rhythm. We are drawn, initially to music by melody at a very early age, with the instrument of our voice. With ukulele you typically learn chords - the harmony and never really dive into learning rhythm. Unless you're a drummer we take rhythm for granted.
Finally dive into actually understanding and learning rhythm.
We'll learn Rhythm just as we learn to talk — phonetically. This is an Evolutionary Approach to learning rhythm.
April
• 7, 14, 21, 28, 2022
Exploring Jazz Chords on Ukulele
• Thursday, April 7, 14, 21, 28 @ 8PM EST (2000 -5UTC)
Exploring contemporary 4-part, a.k.a. Jazz chord on ukulele all start with the Big Six, Core Chords. You most likely know the open position chords they're based on.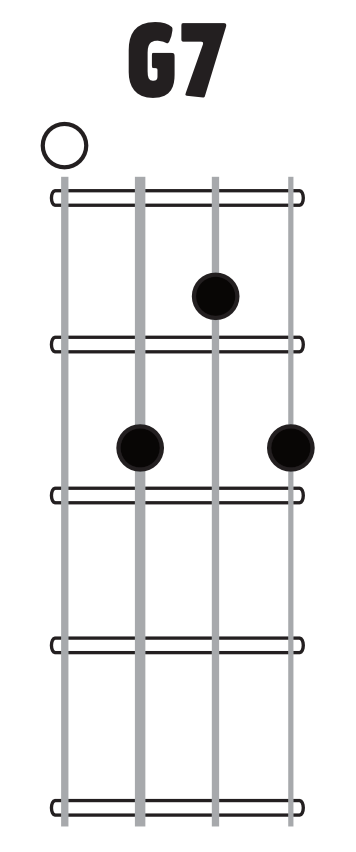 From the Six core chords that are the Big Six and the principles of chord construction along with learning the notes of the ukulele fingerboard, you WILL be able to create ANY chord you come across just from the name.
These jazz chords are simply 4-part contemporary chords that find their way in a lot of music - not just jazz.
The Big Six Core Chords are: Seventh, Minor Seventh, Major Seventh, Diminished Seventh, Half-Diminished Seventh, Augmented Seventh
From these six chords you'll never be at a loss looking for that individual chord you need.
More
Available Workshops
• TBD EST (2000 -5UTC)
Here area few more workshops that we have planned in 2022.
Saint James Infirmary — Accompaniment, Melody, Improv, and Melody and Chord
Chord Melody - Introduction to Crafting Solo Ukulele Melody and Chord Arrangements
Intro, Endings, and Turnarounds
Playing by Ear - Common Chord Progressions and Remembering Songs
Building Left Hand Technique
Building Right Hand Technique
The Principles of Music
Essential Strums for Ukulele - A Guide to Ukulele Strums
Introduction to Scales and Soloing on Ukulele
Exploring the Blues for Ukulele
Reading Music on the Ukulele - Primer
Ukulele for Guitar Players
---
2022 Concert Schedule
January
Bill Wynne • Saturday, January 22 @ TBA EST (2000 -5UTC)
Funky Frets Music Store, 124 N. Chestnut St., Boyertown, PA USA • 484-415-9677
For over 45 years, Philadelphia native Bill Wynne has shared the music and culture of Hawaii with audiences from Carnegie Hall to the Monarch Room of the Royal Hawaiian Hotel in Waikiki. An expert in slack key guitar, steel guitar, and ukulele, Wynne is best known for his exceptional skill in the traditional Hawaiian art of falsetto singing for which he was awarded first prize – a Hula Records recording contract – in the 2005 Aloha Festivals Falsetto Contest. Wynne learned practically everything he knows about Hawaiian music through the careful study of recordings – a collecting frenzy which has a resulted in an enviable library of more than 25,000 rare Hawaiian music recordings which he now shares via his 24-hour-a-day internet-based radio station, Ho`olohe Hou Radio (www.hoolohehou.com). Wynne has twice hosted his own TV specials from Honolulu as part of the Pakele Live series and appeared more than 20 times at the New York Botanical Gardens as part of its "Visions of Hawaii" exhibit.
---
Ho`olohe Hou Radio - Bill Wynne's 24 hour-a-day Internet Radio Station
---
Live Stream Thursdays
Live Streaming Every Thursday at 11am EDT (East Coast USA) (-4UTC)
Live Streaming Every Thursday • Thursday at 11AM EDT (East Coast USA -5UTC) • www.youtube.com/curtsheller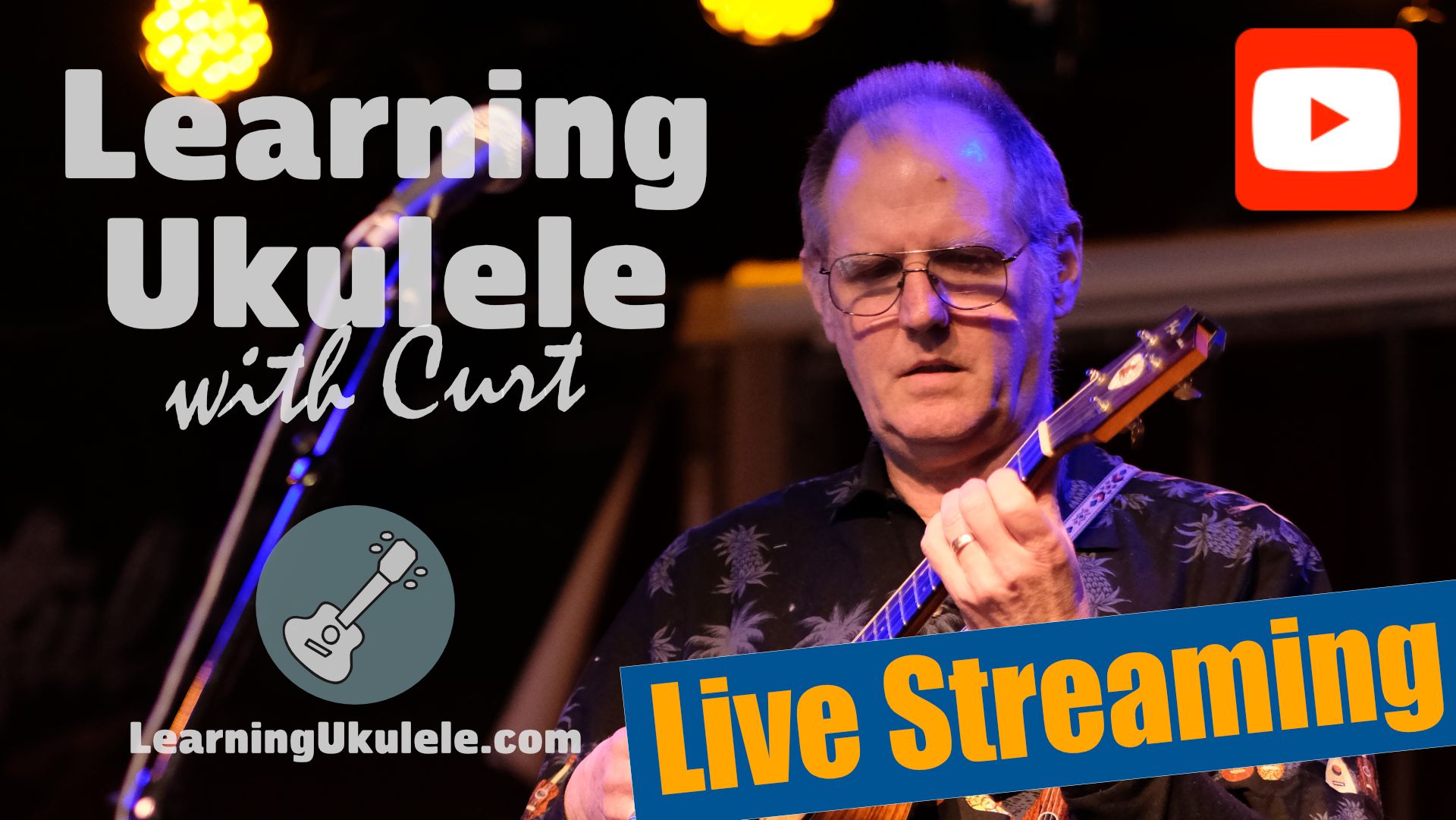 NOTE: Each higher access level includes ALL the benefits of the lower levels. Private Lessons include all the benefits of a Premium Access Plans as long as you remain a student on the schedule.
---
Just browsing over both books, they look fantastic! I'm a guitarist and uke player for over 25 years and was thinking about writing a ukulele book but you've already written what I think are the best, most comprehensive and thorough books I've ever seen for the instrument. I just might end up buying every book you've written and I'll be giving my highest recommendation for your books to my friends and students. Thank you so much for taking the time to write such great books! — Peter Rhee
Aloha, Curt, All I can say is WOW! What you have accomplished is simply incredible! All the best — Glen Hirabayashi, The Aloha Boys
Folks, if you haven't stopped by Curt's site, do so right now! ..And get his books, they are fantastic. This guy knows his stuff and is able to pass it along too. — Alan Johnson Proprietor, The 4th Peg
I can highly recommend Curt's Uke books — I have four of them and they are excellent. — fatveg — Portland
Thanks for visiting and checking out the site!
Original Curtie Animation from 1987 for my first web site on a Macintosh II. 35 years ago. Man, does time fly.
"Built for myself (Curt), and sharing with the `Ukulele community!"
LearningUkulele.com has one of the largest collections of lessons, songs, and TABS, Luthiers, ukulele builders, ukulele festival and club information, and, ukulele links on the web. I've been on the ®Internet since the early 1990's and This site just never stops growing!!!
Content is added and updated almost daily - so check back often. I really do need to get out more ;-)