Giant Steps
By John Coltrane, first appearing as the first track on the album of the same name (1960).
Published: Oct 1, 2011 Updated: Dec 27, 2017
ukulele | Subjects: repertoire • bebop • jazz
Member's Content Only
Members can view all pages of the PDF on-line.

Login or Register to View ALL Thumbnails
This PDF contains 2 page(s).
Resize the browser window to a mobile smaller size to view the PDF images larger.
Giant Steps is a jazz composition by John Coltrane, first appearing as the first track on the album of the same name (1960). The composition is a milestone in jazz, given the difficulty of improvising its rapid progression of chord changes that progress through three keys (see Coltrane changes) shifted by major thirds, creating an augmented triad..
The song title comes from the relatively giant leaps between the roots of consecutive chords. From a transcription, one can easily infer that many of these are upward leaps of minor thirds, but they can just as easily be inverted as descending major sixths, the latter approach best accentuating the disconcerting nature of the progression.
John Coltrane was a big fan of the ukulele and wrote this song on the ukulele. This is great song to play on the uke. OK - maybe he wasn't a fan and or wrote it on uke but this is a cool song to attempt on the ukulele.
This is not a song typically associated with the ukulele. And, all the reason to play it. It definitely gets a reaction from fellow musicians familiar with the song. Chord wise it is really not that hard to play. It is a bear to solo over - and I'm still working on that one.
Here is my take arranged for low "G" C tuning.
If you run out of frets on a smaller size ukulele for the Eb6/9 in measure 15 then lower it one octave to 0 0 1 1. Even measures 14 and 15 can be played one octave lower and still sound fine.
In jazz harmony, the Coltrane changes (Coltrane Matrix or cycle, also known as chromatic third relations and multi-tonic changes) are a harmonic progression variation using substitute chords over common jazz chord progressions.
Giant Steps - Melody and Chord Ukulele Arrangement
Cool, challenging song to play.
A Road Map Through Song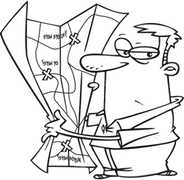 Remembering songs is all about the form and harmonic content and movement with taking in the similarities between songs. And, just like a road map they're landmarks that will trigger memories of how to get through various sections, changes or parts of a song.
This section of a song's page presents some tips on how I try and remember a particular song.
No Road Map for Giant Steps check back soon.
No additional assets for Giant Steps at this time.
No related books for Giant Steps at this time.
No related lesson series for Giant Steps at this time.
No related songs for Giant Steps at this time.
No videos for Giant Steps at this time. Filming a lot of videos for various lessons, songs and books.
---
NOTE: Each higher membership level includes ALL the benefits of each of the lower levels of membership. The Private Lesson Plans include all the benefits of the Premium Access Plans
Just browsing over both books, they look fantastic! I'm a guitarist and uke player for over 25 years and was thinking about writing a ukulele book but you've already written what I think are the best, most comprehensive and thorough books I've ever seen for the instrument. I just might end up buying every book you've written and I'll be giving my highest recommendation for your books to my friends and students. Thank you so much for taking the time to write such great books! — Peter Rhee
Aloha, Curt, All I can say is WOW! What you have accomplished is simply incredible! All the best — Glen Hirabayashi, The Aloha Boys
Folks, if you haven't stopped by Curt's site, do so right now! ..And get his books, they are fantastic. This guy knows his stuff and is able to pass it along too. — Alan Johnson Proprietor, The 4th Peg
I can highly recommend Curt's Uke books — I have four of them and they are excellent. — fatveg — Portland
Thanks for visiting and checking out the site!

Original Curtie Animation - 1987 for my first web site
31 years ago years ago.
Content is added and updated almost daily - so check back often.
LearningUkulele.com has one of the largest collections of lessons, songs, and TABS, luthiers, ukulele builders, ukulele festival and club information, and, ukulele links on the web. I've been on the ®Internet since the early 1990's and This site just never stops growing!!!