The LearningUkulele.com & Learning Ukulele with Curt Team and Advisors:
Curt Sheller Glen Hirabayashi Patrick Moffitt Kelly Thompson Chuck Anderson Abominable Productions
Curt Sheller
Curt Sheller is a Professional Musician/Graphic Artist/Computer Programmer/Competitive Racewalker for over 40 years, having studied jazz his my main instrument being the guitar until 2003 when the ukulele took over.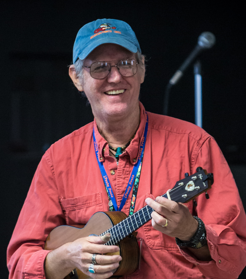 He's generous, good-hearted and has empowered countless players to expand their view of the ukulele. — James Hill
Trusted Advisors
Chuck Anderson
Chuck Anderson is a jazz guitarist, educator, composer, and author, with 10 CDs and 24 books to his credit. Chuck has spent a lifetime researching the art and science of the jazz guitar.
Curt studied with Chuck for 30 years and Chuck has been an invaluable resource, guide, and mentor for ALL things music and music related.

There are two traits that make the Chuck Anderson Trio worth hearing at any opportunity. One is their sense of ensemble and coordination. The other is Anderson's guitar magic, informed by his superb technical mastery combined with imaginative, resilient improvisations. Hearing this group live or on recording will satisfy both the serious aficionado and the broad spectrum of listeners who appreciate jazz of high quality. — All About Jazz July 17, 2015
Glen Hirabayashi
Originally from O'ahu, Uncle Glen is a master of Kanikapila a relaxed style of uke that lends itself to many styles of music.
Glen acted as editor and was an invaluable guide resources for my books: Harmonic Analysis for Chord Substitution and Scale Selection (2nd Edition) and Fingerpicking for Ukulele, Alternating Thumb Style .
Glen sang in public for the first time with the West Point Glee Club which took him to perform on The Ed Sullivan Show, at Hollywood Bowl, and many exotic venues. He didn't play much Hawai'ian music until he arrived on the East Coast the second time. He then really started playing a lot when his kids starting dancing hula with Halau O 'Aulani. That's where the Aloha Boys were born. Glen has been in the Washington, D.C. area (this time) since 1986. Glen retired as an attorney for the U.S. Tax Court in 2012.
Glen keeps me straight on the Hawai'ian language and my constant butchering of it. He is also who I reach out to bounce off any crazy ideas I might have for the site. He is also known to have sent me down more than a few Rabbit Holes regarding gear and new tech.
Glen is responsible and told me to say LearningUkulele.com — the most comprehensive ukulele site in the world. every time I say LearningUkulele.com.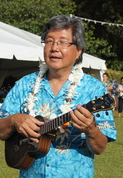 Patrick Moffitt
Patrick is a retired artist, educator and software engineer who's slowly learning to play the ukulele.
With his son Lyle, Patrick invented a laser printer for making wood burnings on birch and maple plywood. Learn more and see pictures at the Nova Pyrographics website.
He was an expert in the design and delivery of technical training and certification. He wrote and taught courses on Unix system and network administration. He holds a master's degree in education and instructional technology from San Jose State University. Details on LinkedIn
His software engineering work includes web technology, microelectronics and the Internet of Things. See some examples on GitHub
He began lessons with Curt Sheller in June of 2021. He plays a Kala solid-spruce top striped-ebony tenor. He lives in Reading Pennsylvania.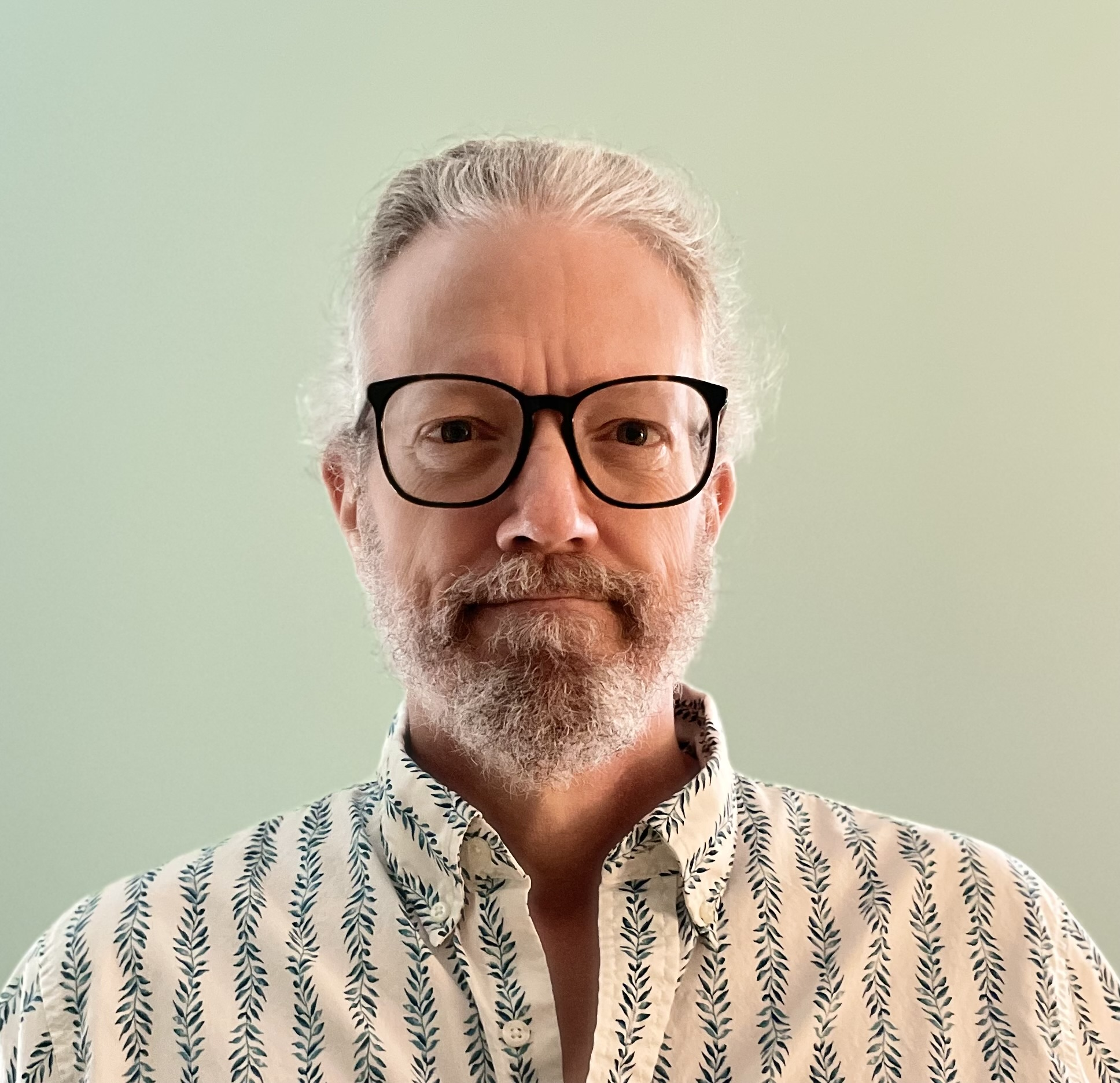 Kelly Thompson
Kelly is a partner and ukulele teacher a the Funky Frets Music Store, Boyertown and a great resource for All Tings Ukulele. And, Yes, she is my daughter and a wealth of information as a former Human Resources Director and all things social media as well a great event planner and organizer.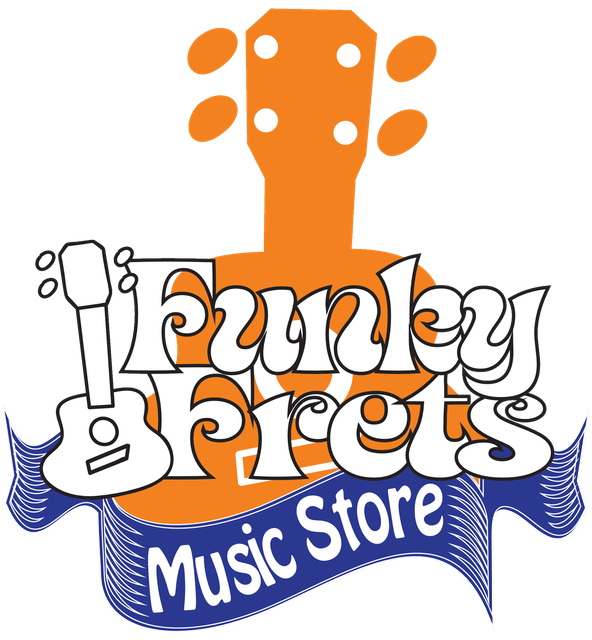 Abominable Productions
Abominable Productions are award winning videographers & filmmakers. They focus on capturing authentic moments which we then weave together to craft a one of a kind film. Based in Lehigh Valley, Pennsylvania.
Amy Sheller and Jim Herman of Abominable Productions can handle anything video related that I ever need answered.
They are a great resources and help in formulating anything video for LearningUkulele.com.