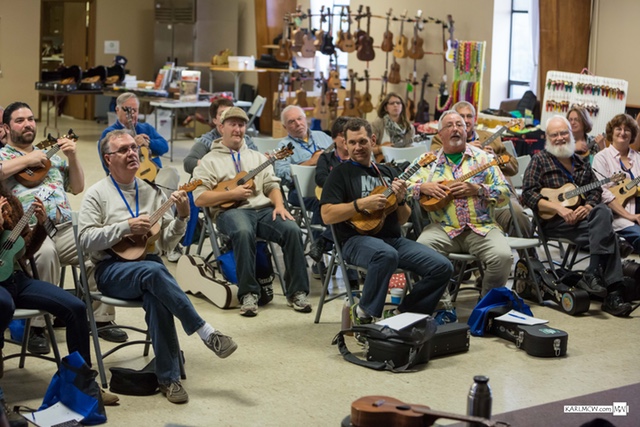 One of of the best places to find like players and clubs in your area, other then here is: The Flea Market Music Players Directory. Posting to one of the frequented ukulele forums and bulletin boards is also a good place to find fellow ukulele players and fans.
Ukulele festivals are a great place to find players and ukulele clubs.
If your ukulele club has missing information or information that needs corrected on this site or would like to be listed please contact Curt Sheller , Curt Sheller Publications. Or, use the link to the form below. ( ALL CLUB LISTINGS ARE FREE )



Funky Frets Ukulele Meetup
Funky Frets is the `ukulele home of Curt & Bernadette Sheller and their daughter Kelly. A true Mom and Pop or as our grandson TJ might say "Mom Mom and Pop-o" music store specializing in All Things Ukulele.
Curt has written and published over 30 books for ukulele. Curt also maintains his personal, very popular web site curtsheller.com with over 400 ukulele lessons, links and resource to builders, luthiers, festivals, clubs, manufactures, fellow musicians and a lot more. Curt has performed and presented ukulele workshops at various `ukulele festivals our the USA.
This meetup group is for ukulele get togethers, jams, workshops and concert announcements. As well as any great `ukulele related events we can host at the store.
We're looking forward to building a vibrant `ukulele community in this neck of the woods.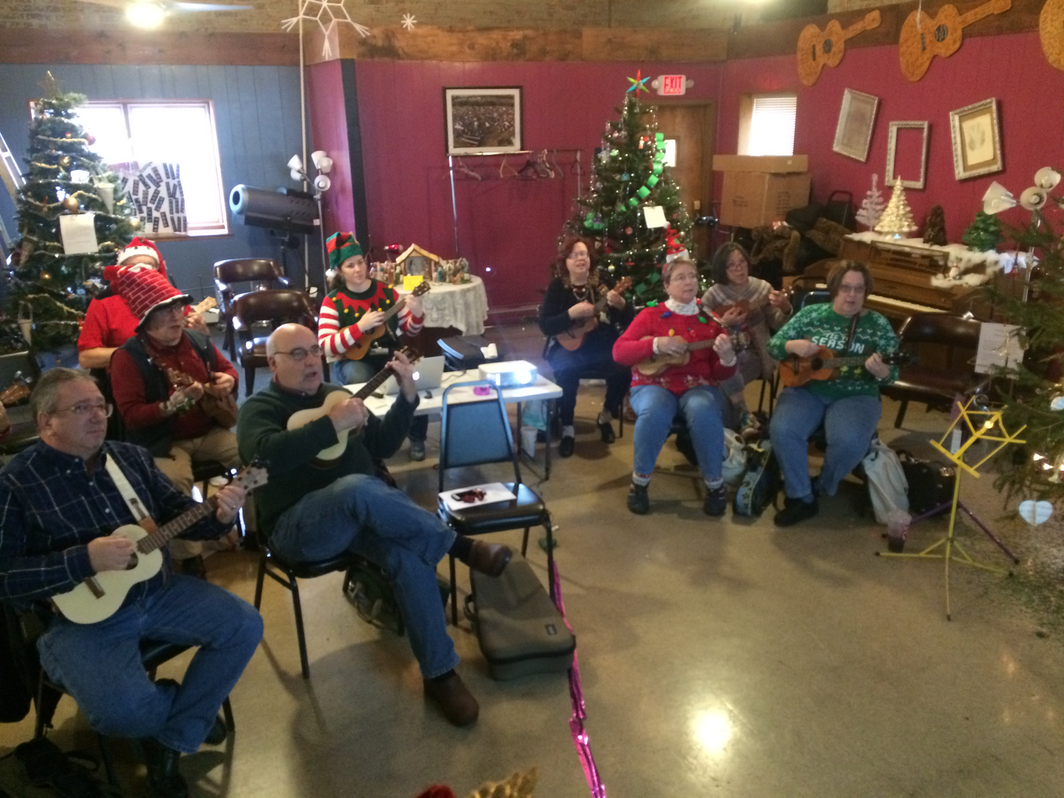 For Booking a Concert, Workshop or Clinic Contact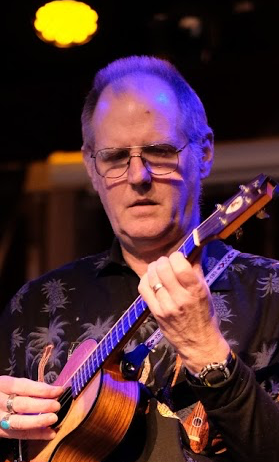 Curt Sheller is available for concerts, workshops, book signings, festivals, etc. Contact Curt directly or Kelly for the quickest response or more information.
Cost depends on the type of event, how many people at the event, where the event is located, if the venue/booking agent is supplying sound/lighting/backline, travel expenses etc. Contact Curt directly or Kelly for the quickest response. ( It's more affordable than your think. )
Visit Curt's personal site: curtsheller.com for music, video, additional information and the most up-to-date performance and workshops dates for Curt and/or the trio.
Kelly Thompson
484 • 415 • 9677
kelly@funkyfrets.com
Bernadette Sheller
484 • 942 • 8041
bern@funkyfrets.com
Curt Sheller
484 • 942 • 8040
curt@curtsheller.com
Teacher and Club Discounts

Ukulele Club and Teacher discounts are available for all ukulele and guitar books by Curt Sheller. Curt Sheller Publications is a small publishing company, basically me, myself and I. I can work directly with teachers and ukulele clubs. I offer a 20% discount when ordering multiple copies of any of my titles.
As a private music/instrument teacher myself, I know the importance of supplementing your teaching income with performance and product sales. Selling books or writing your own book or books, which I can help with as well, is a great way to earn some extra income.
Contact Curt at for more information or send an email.
Ukulele Clubs and Teachers can order my books at a discount.