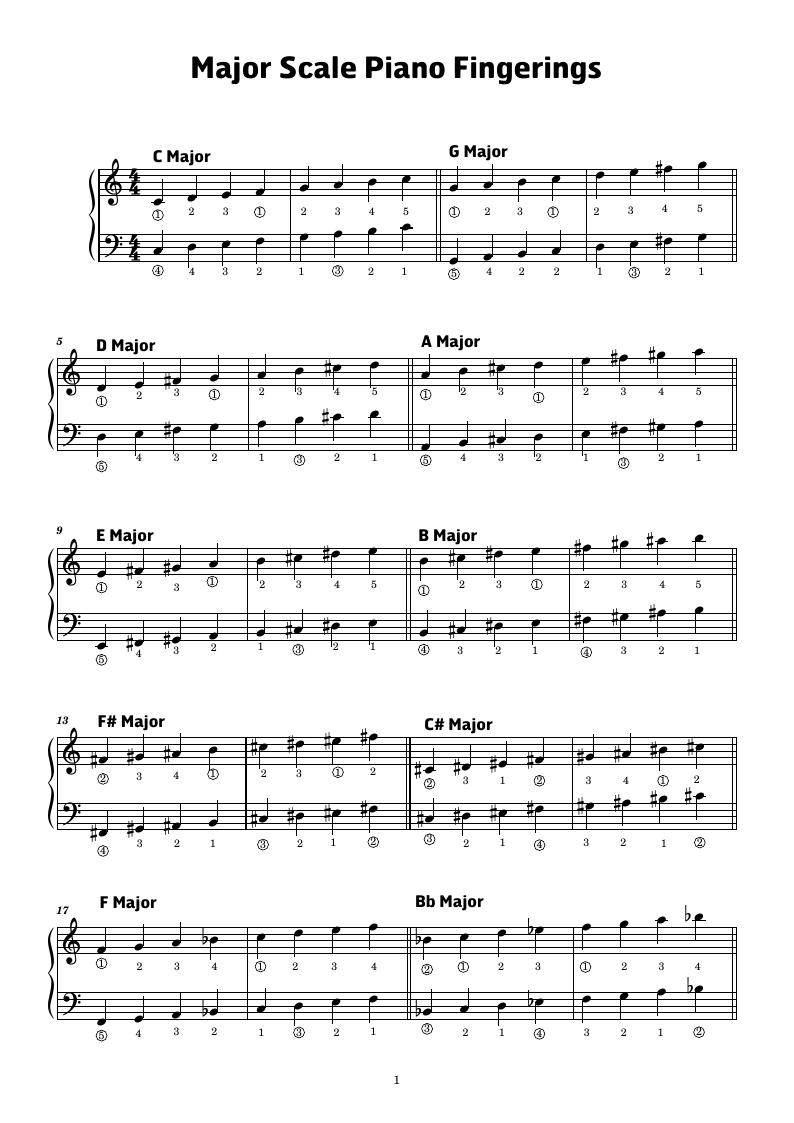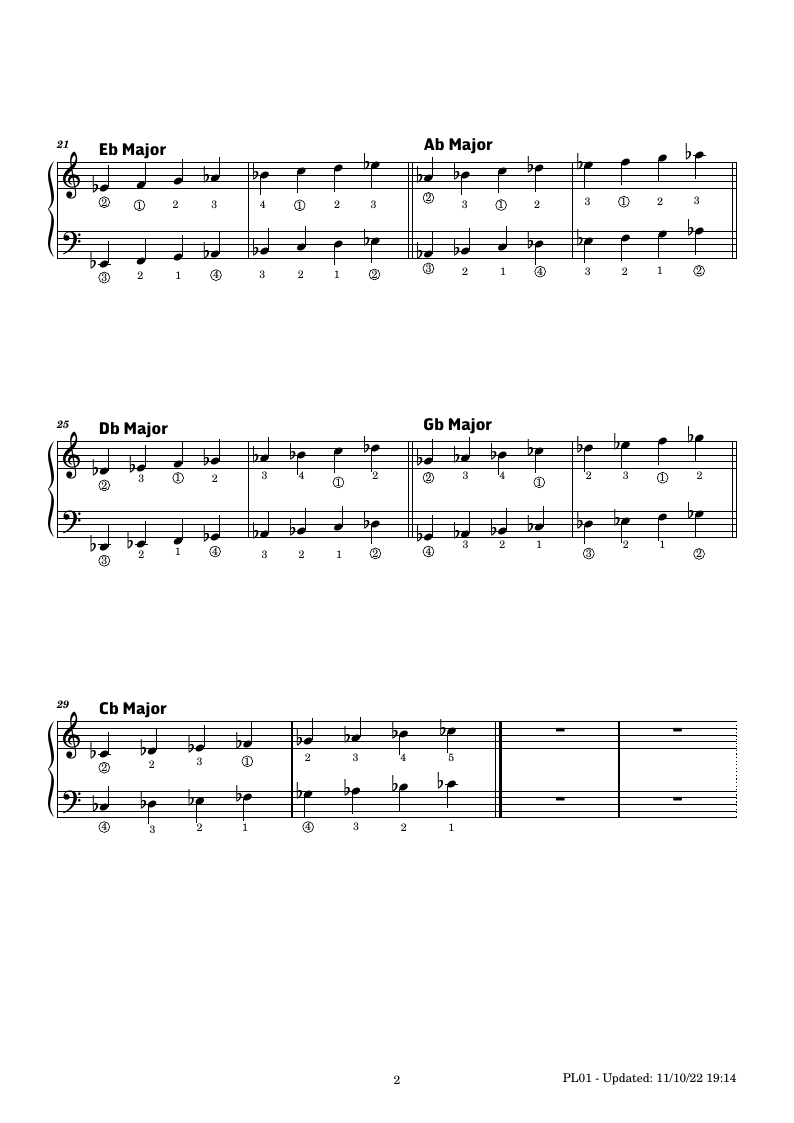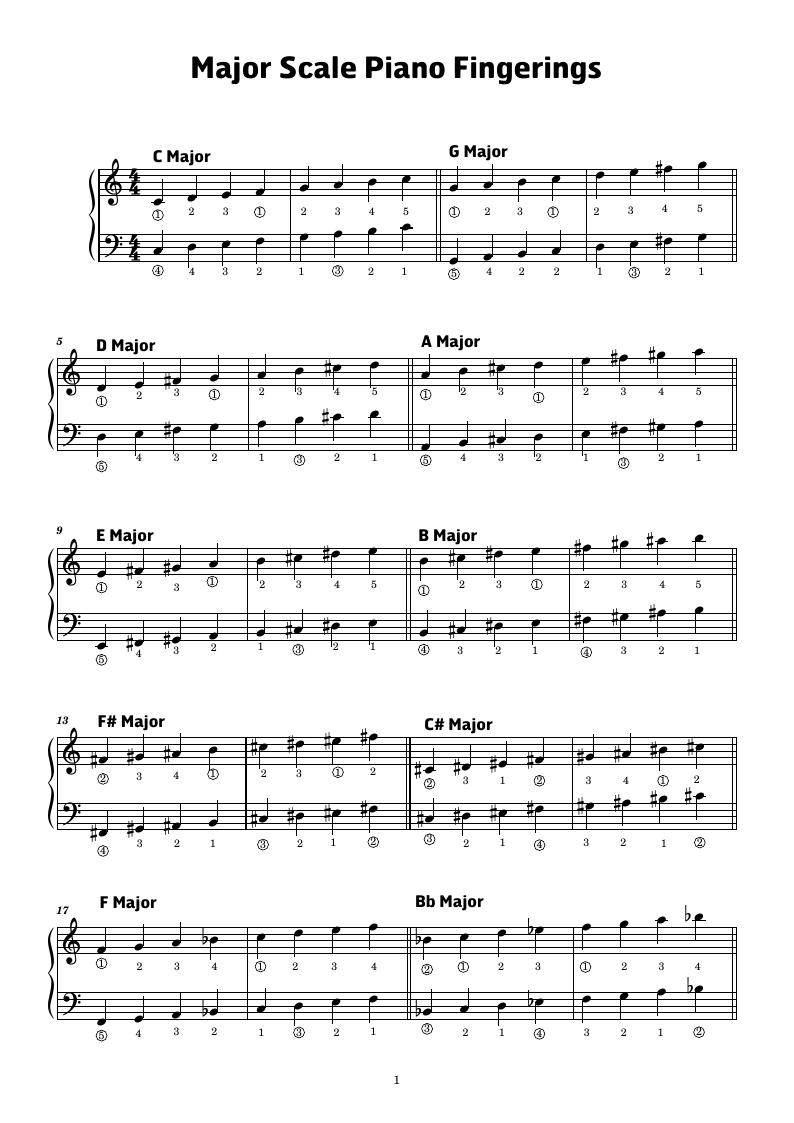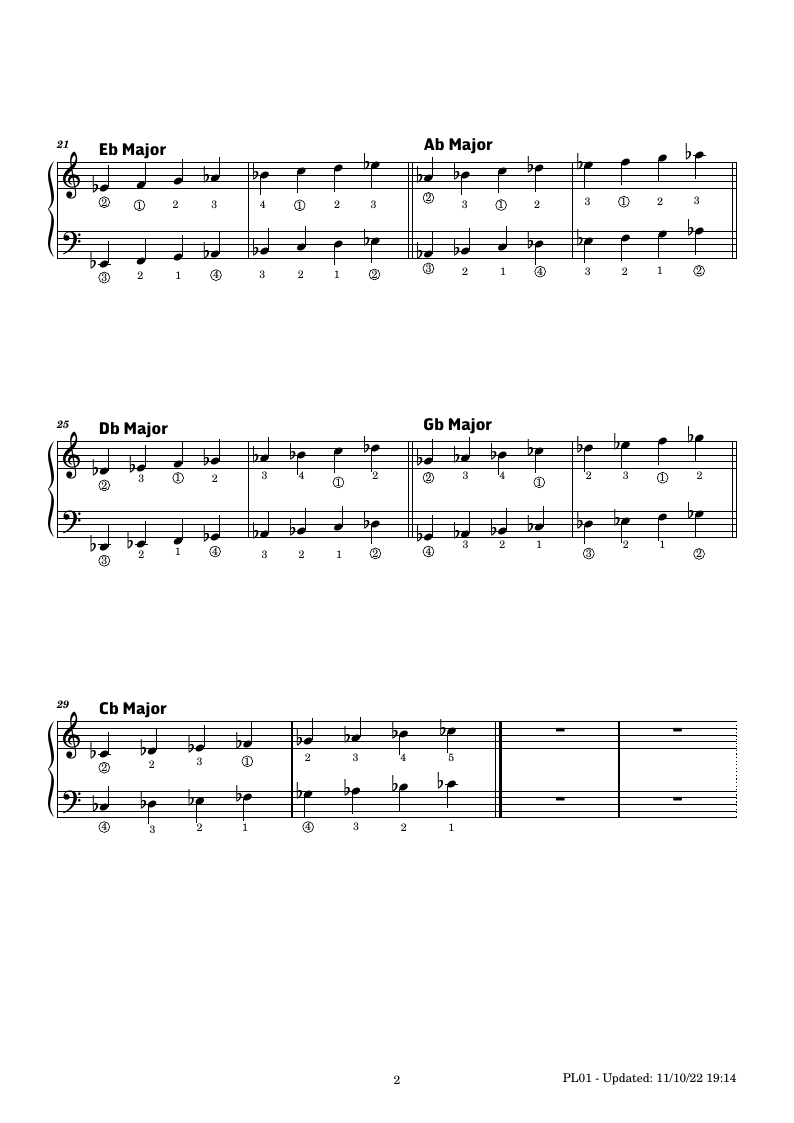 All 2 sample page(s) are viewable on-line.
If you are a registered site member and have the correct permissions you can view ALL the pages of this PDF or Samples pages at a larger size. You can resize the browser window smaller to a tablet or phone size and the pages will magically grow larger.
Or, use the Online PDF Viewer . available for premium members .
Each PDF file is a formatted, high resolution file that prints out great. You'll need Adobe Reader or a PDF viewing application to view your PDF file.
Major Scale Fingering - Piano
Scale fingerings for the 15 Major Scales: C, G, D, A, E, B, F#, C#, F, Bb, Eb, Ab, Db, Gb, Cb.
Even just learning just a few of the common major scales is a good goal for any musician regardless of your main instrument.
End of Lesson - Thanks, Hope You Enjoyed It!
Download or View PDF for Complete Lesson
Download this lesson's PDF file for the latest, complete, and most up-to-date version of the lesson. As well as additional information not presented on-line.
Members and Active Students need to sign-in to download this lesson's PDF for the complete lesson.
Related Lessons
Related Lessons for Major Scale Fingering - Piano.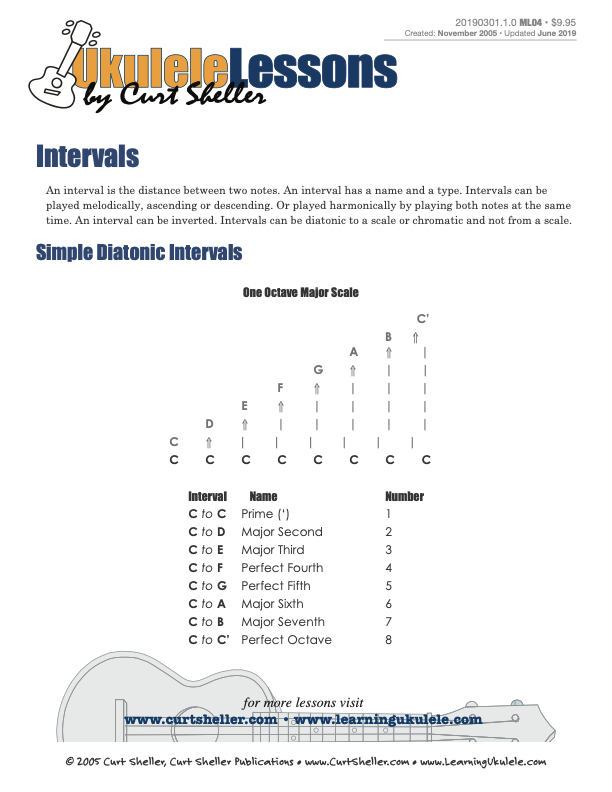 Intervals
• Updated: 30 Sep 2021
An interval is the distance between two notes. An interval has a name and a type. Intervals can be played melodically, ascending or descending. Or played harmonically by playing both notes at the same time. An interval can be inverted. Intervals can be diatonic to a scale or chromatic and not from a scale.
Related Books
Related Books for Major Scale Fingering - Piano.
Related Songs
Related Songs for Major Scale Fingering - Piano.
Related Lesson Series
Related Lessons Series for Major Scale Fingering - Piano.
Related Lesson Files, Resources and Assets
Related Assets for Major Scale Fingering - Piano.
Piano Major Scale Fingerings - MuseScore File
Updated: 24 Sep 2021
MuseScore file of the lesson. MuseScore is a scorewriter for Windows, macOS, and Linux supporting a wide variety of file formats and input methods. It is released as free and open-source software under the GNU General Public License. MuseScore is accompanied by a freemium mobile score viewer and playback app, and an online score sharing platform.