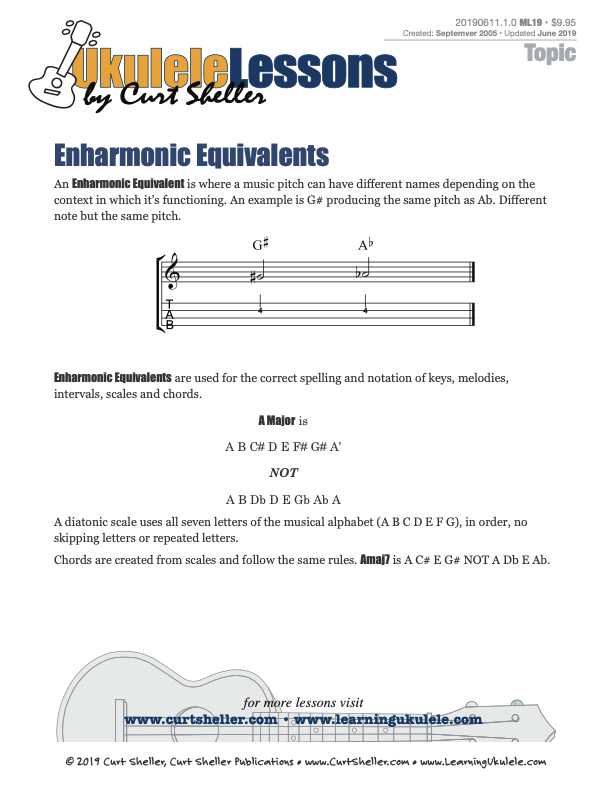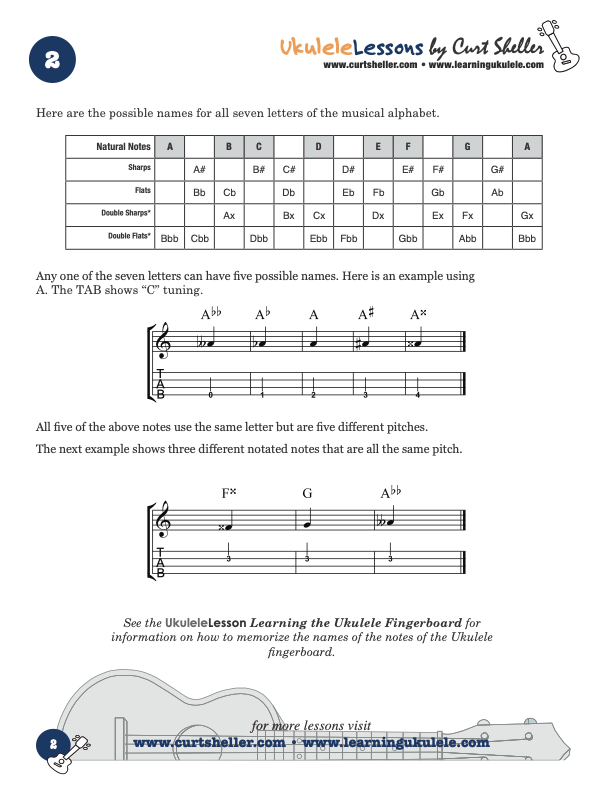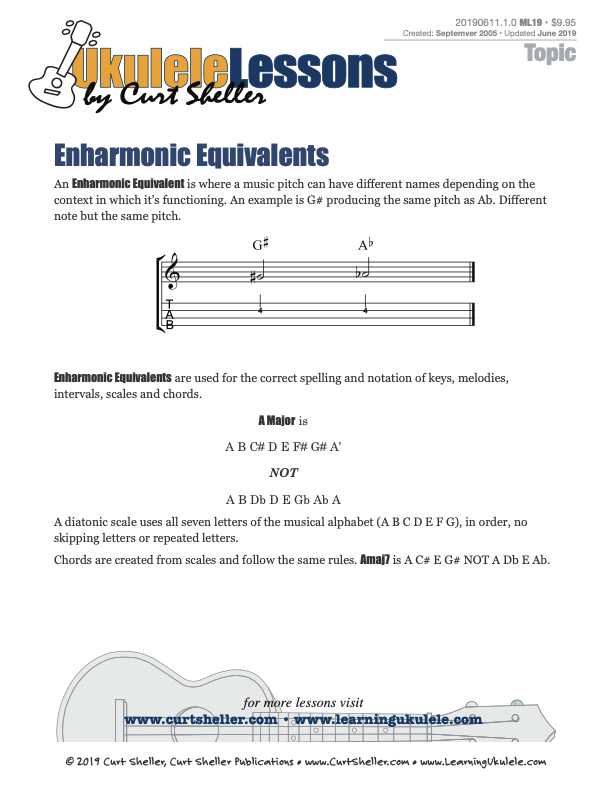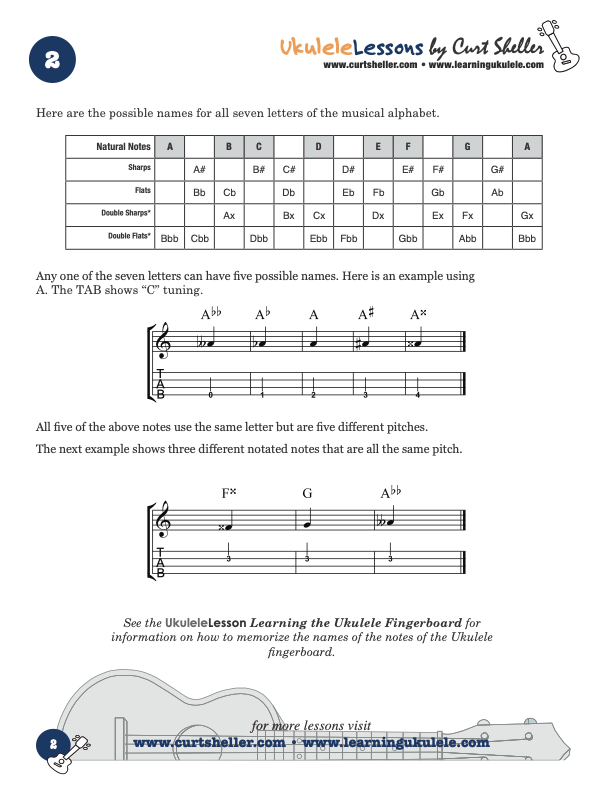 All 2 sample page(s) are viewable on-line.
If you are a registered site member and have the correct permissions you can view ALL the pages of this PDF or Samples pages at a larger size. You can resize the browser window smaller to a tablet or phone size and the pages will magically grow larger.
Or, use the Online PDF Viewer . available for premium members .
Each PDF file is a formatted, high resolution file that prints out great. You'll need Adobe Reader or a PDF viewing application to view your PDF file.
Enharmonic Equivalents
An Enharmonic Equivalent is where a musical pitch can have different names depending on the context in which it is functioning. An example is G# produces the same pitch as Ab.
Enharmonic equivalents will sound the same but are notated differently using standard music notation.
Enharmonic Equivalents are used for the correct spelling of scales and chords.
Sharp to Flats
A# <=> Bb
B# <=> C
C# <=> Db
D# <=> Eb
E# <=> F
F# <=> Gb
G# <=> Ab
Flats to Sharps
Ab <=> G#
Bb <=> A#
Cb <=> B
Db <=> C#
Eb <=> D#
Fb <=> E
Gb <=> F#
The piano provide a great graphical representation of the natural notes ( A B C D E F G ) their sharps and flats.
End of Lesson - Thanks, Hope You Enjoyed It!
Download or View PDF for Complete Lesson
Download this lesson's PDF file for the latest, complete, and most up-to-date version of the lesson. As well as additional information not presented on-line.
Members and Active Students need to sign-in to download this lesson's PDF for the complete lesson.
Related Lessons
Related Lessons for Enharmonic Equivalents.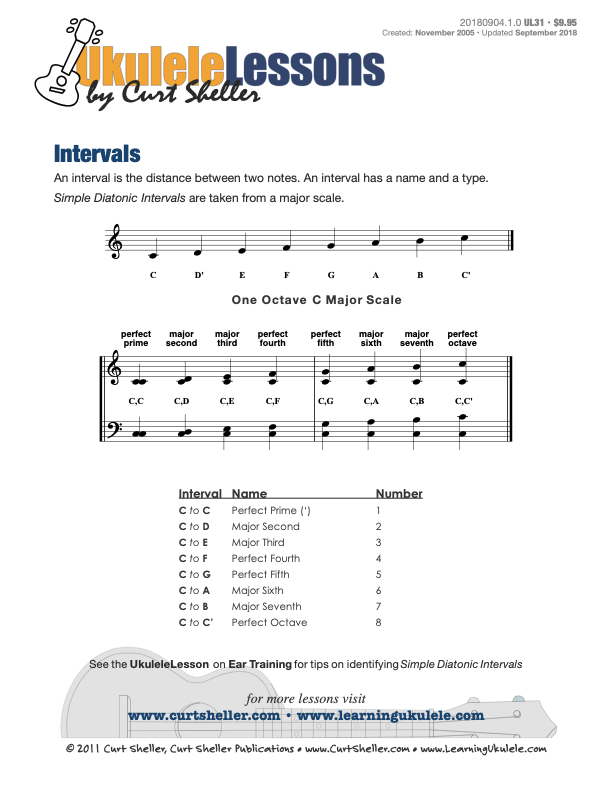 Understanding Diatonic Intervals
• Updated: 19 Apr 2022
An interval is the distance between two notes. An interval has a name and a type. Intervals can be played one note (melodic) or two notes (harmonic) at a time, ascending or descending.
Simple and Compound Intervals are taken from a major scale.
Chromatic Intervals are NOT taken from a major scale. They are derived from the diatonic intervals.