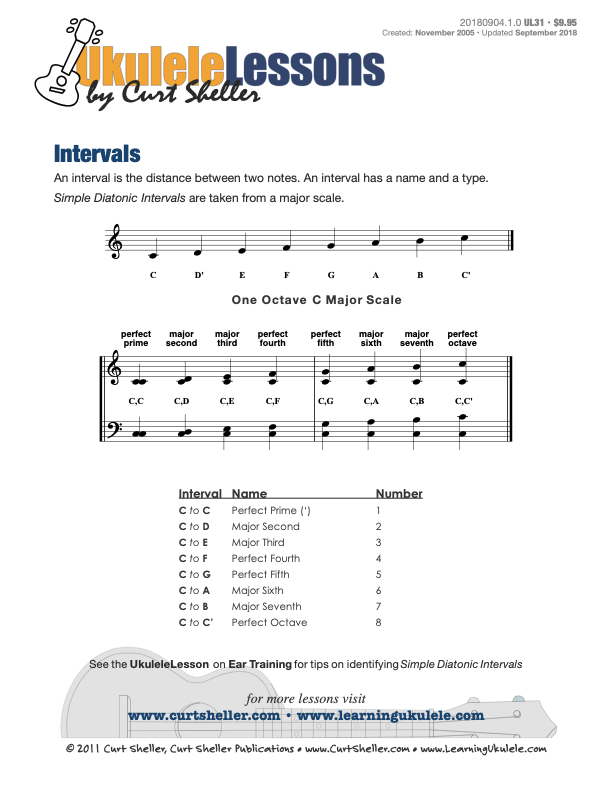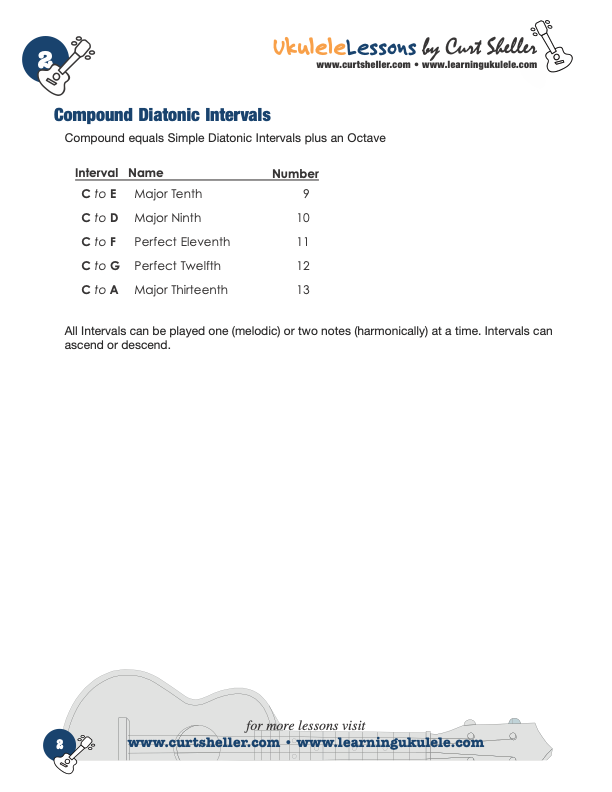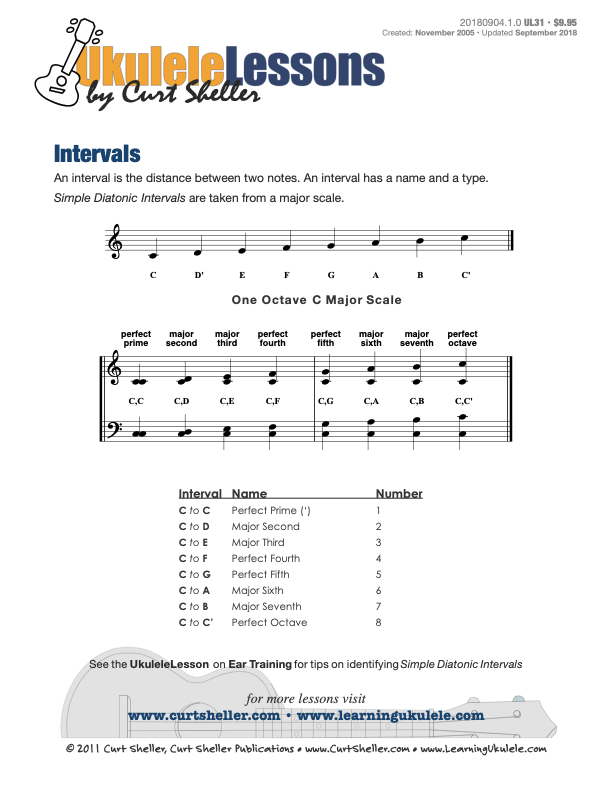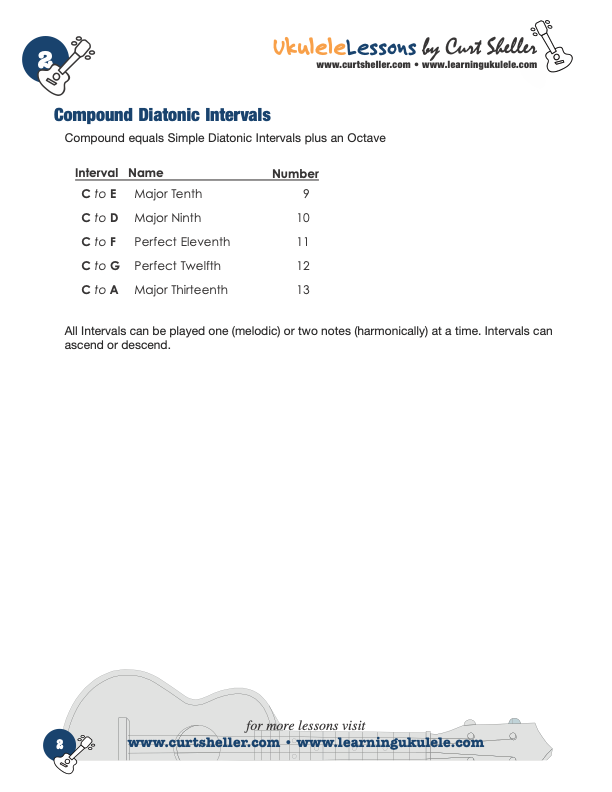 All 2 sample page(s) are viewable on-line.
If you are a registered site member and have the correct permissions you can view ALL the pages of this PDF or Samples pages at a larger size. You can resize the browser window smaller to a tablet or phone size and the pages will magically grow larger.
Or, use the Online PDF Viewer . available for premium members .
Each PDF file is a formatted, high resolution file that prints out great. You'll need Adobe Reader or a PDF viewing application to view your PDF file.
Understanding Diatonic Intervals
An interval is the distance between two notes. An interval has a name and a type. Intervals can be played one note (melodic) or two notes (harmonic) at a time, ascending or descending.
Simple and Compound Intervals are taken from a major scale.
Chromatic Intervals are NOT taken from a major scale. They are derived from the diatonic intervals.
Additional Content
Available for Premium Site Access Plans Only
Calculating The Distance Between Two Notes
The distance part of an interval can be determined by counting the lines and space from the bottom note to the top note.
Major Second: C to D


Major Third: C to E


Perfect* Fourth: C to E

* All interval of a Diatonic Major Scale are Major unless both notes of the interval are in each other major scale. Then the interval is called Perfect.
Perfect* Fifth: C to G


Major Sixth: C to A


Major Seventh: C to B


Ukulele Major Scale
Here is how the Simple Diatonic intervals layout on with the open position C Major scale on ukulele.
Download or View PDF for Complete Lesson
Download this lesson's PDF file for the latest, complete, and most up-to-date version of the lesson. As well as additional information not presented on-line.
Members and Active Students need to sign-in to download this lesson's PDF for the complete lesson.
Related Lessons
Related Lessons for Understanding Diatonic Intervals.
Related Books
Related Books for Understanding Diatonic Intervals.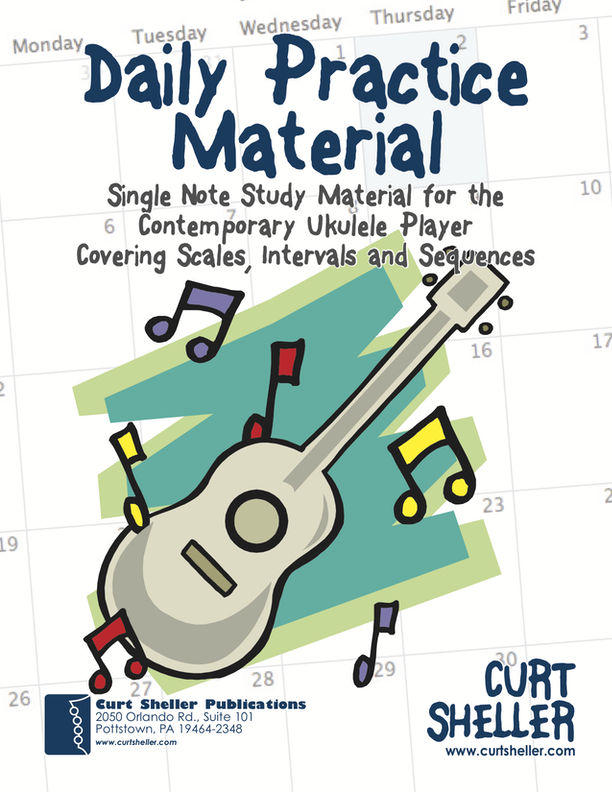 Daily Practice Material for the Contemporary Ukulele

Updated: Sep 28, 2021
Daily Practice Material for the Contemporary Ukulele Player is an organized collection of daily practice and reference material for the contemporary ukulele player. This material can be used to develop the vocabulary and knowledge necessary for single note playing.