LESSONSeries : Ukulele Fingering Gymnastics - Basic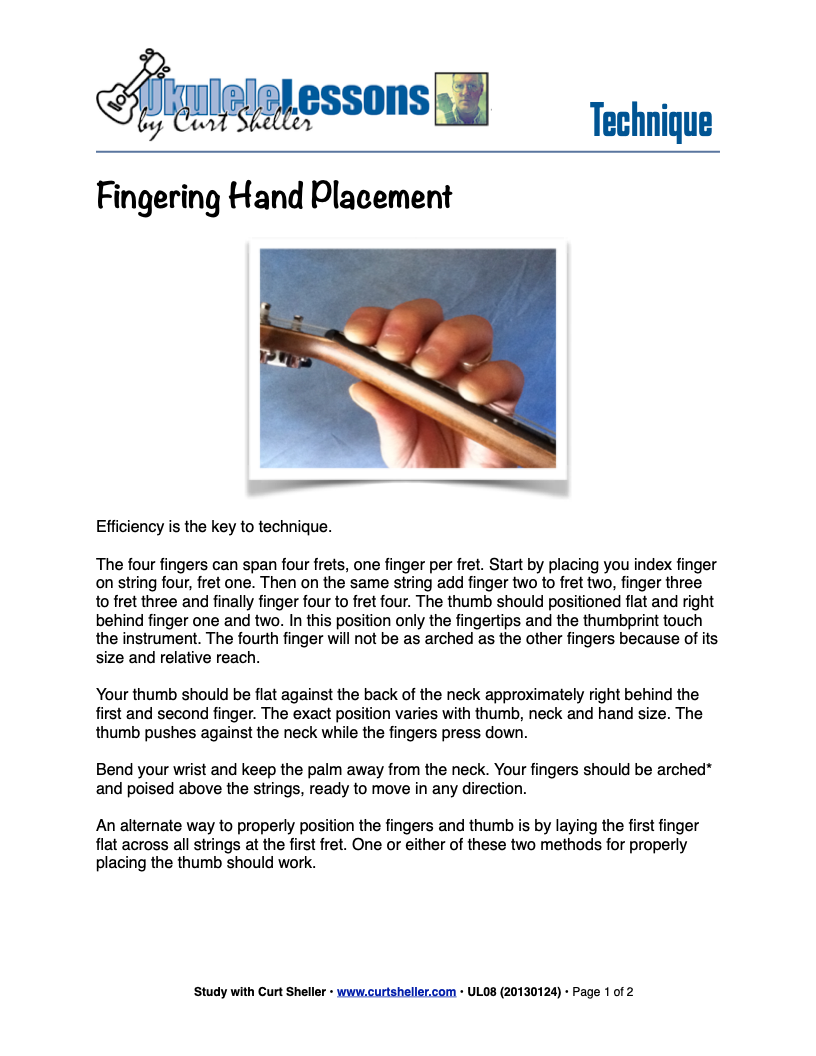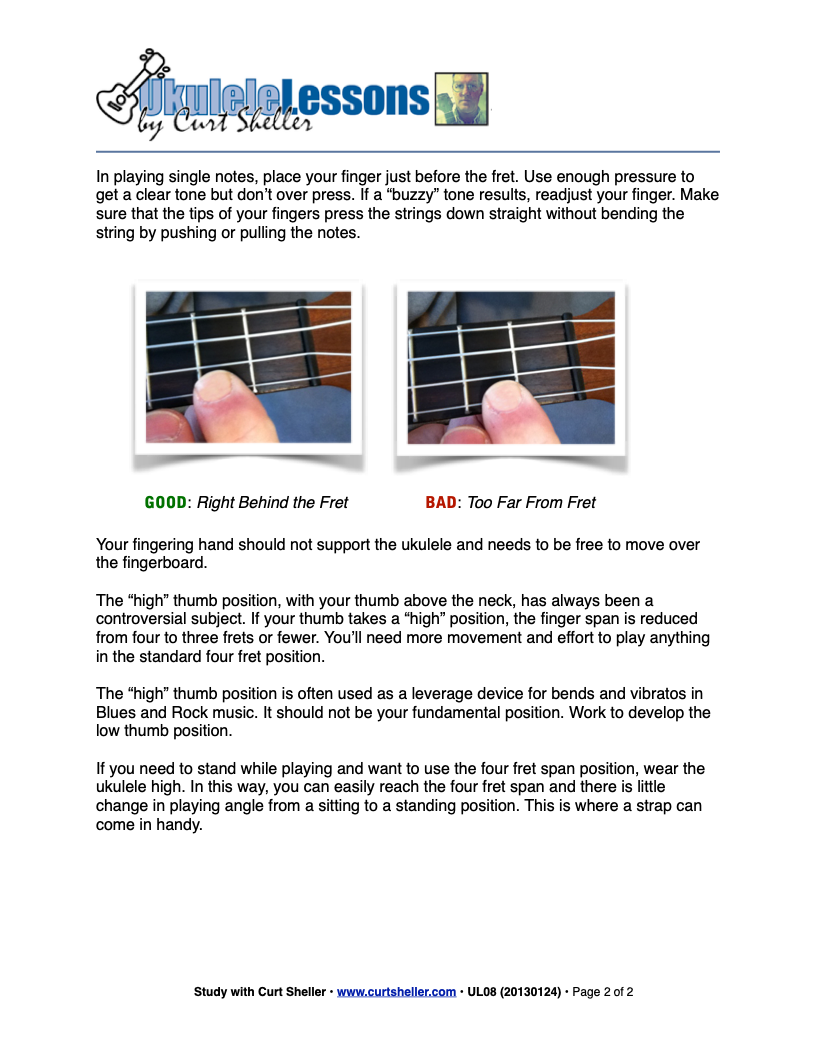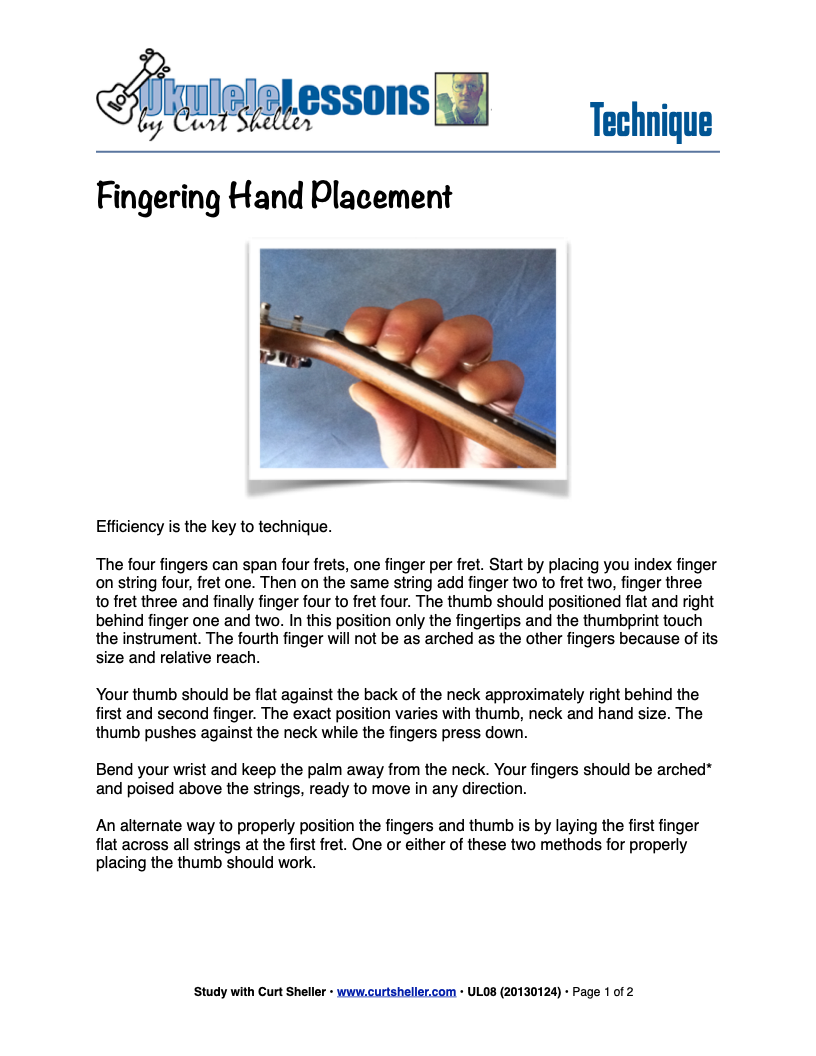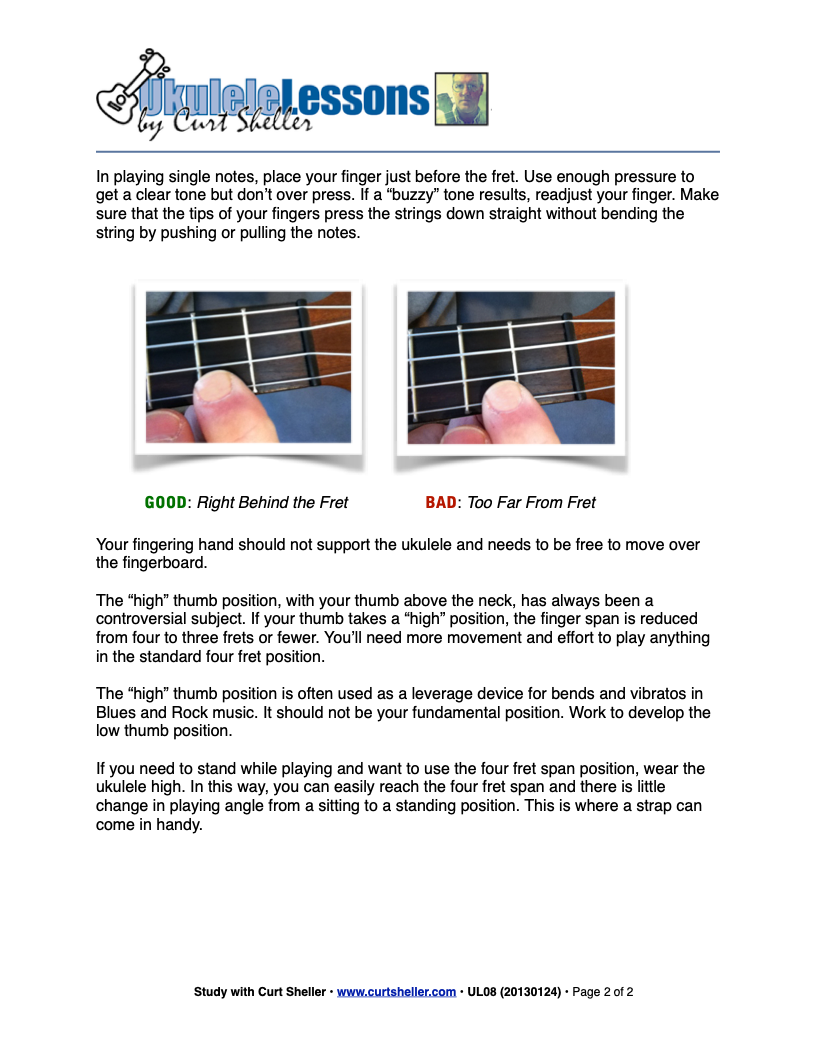 All 2 sample page(s) are viewable on-line.
If you are a registered site member, have verified your email address, and have the correct permissions you can view ALL the pages of this PDF or Samples pages at a larger size using the LearningUkulele.com Online PDF Viewer .
This Download is NOT part of your LearningUkulele.com membership level.
Sign-up for Premium Site Access or Upgrade Your Plan your current access level to download this PDF or your can purchase a copy for download.
After purchasing a PDF , a download link will be sent to you within 24hrs. Working on getting it to be automated.
Each PDF file is a formatted, high resolution file that prints out great. You'll need a PDF Reader or application capable of viewing PDF files to view the PDF.
Download the PDF file for the latest, complete, and most up-to-date version. As well as additional information not presented on-line.
Members and Active Students need to sign-in to download this lesson's PDF for the complete lesson.
Proper Fretting Hand Placement
Efficiency is the Key to Proper Technique.
Additional Content
Available for Premium Site Access Plans Only
Ukulele or Guitar
This technique tips apply to guitar as well as ukulele.
Four fingers can span four frets, one finger per fret. Start by placing your index finger on string four, fret one. Then on the same string, add finger two to fret two, finger three to fret three, and finally finger four to fret four. The thumb should be positioned flat and right behind finger one and two. In this position, only the fingertips and the thumbprint touch the instrument. Each finger is arched proportionally to its length relative to the other fingers. The fourth finger will not be as arched as the other fingers because of its size and relative reach.
Your thumb should be flat against the back of the neck, approximately right behind the first and second fingers. The exact position varies with thumb, neck, and hand size. The thumbs applies the opposite and equal pressure as the fingers.
The No. 2 Pencil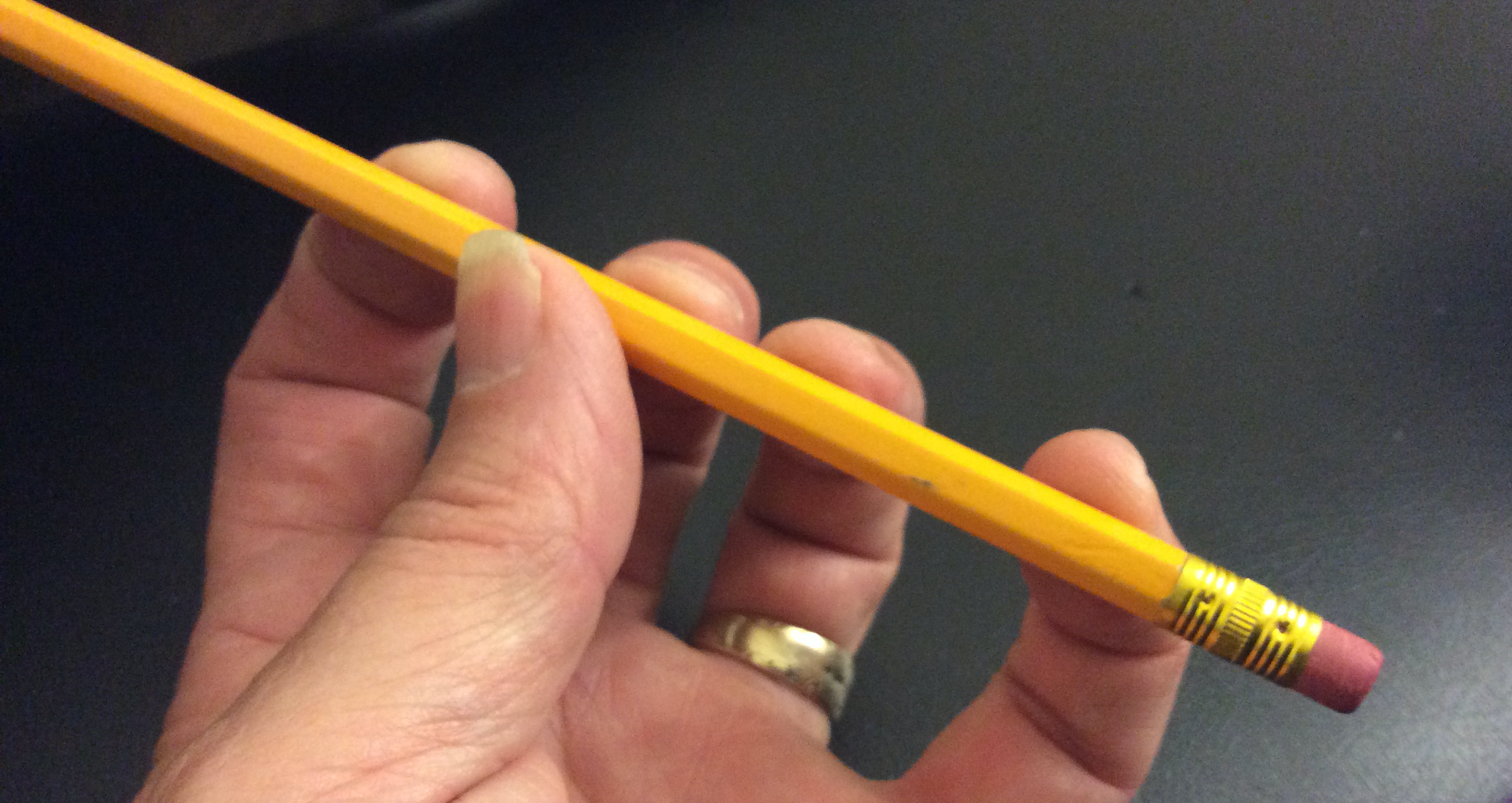 The old standby No. 2 pencil is a handy tool to show proper finger and thumb placement. I often substitute a "Carpenter's Pencil" to make it a bit easier to demonstrate.
Place fingers (fingertips) on the pencil's "Painted Body" and your thumb should naturally go into the position of support right behind you index and middle finger.
That's it. I do typically use a flat Carpenter's Pencil, as it's a little easier to balance and has more of an area on its Ferrule — it's flat.
Alternately, you can place all four fingers on string four of your ukulele at frets (1), (2), (3), and stretch your pinky to fret (5). This should place your thumb in the proposition of supporting the fingers just as the pencil demonstration does.
Your thumb needs to supply equal and opposite pressure to the fingers pressing on the strings.
Download the PDF file for the latest, complete, and most up-to-date version. As well as additional information not presented on-line.
End of Lesson - Thanks, Hope You Enjoyed It!
Related Lessons, Videos, Lesson Series, Songs, Books & Reference Charts, Resources & Assets, Workshops are below.
Related Lessons
Related Lessons for Proper Fretting Hand Placement.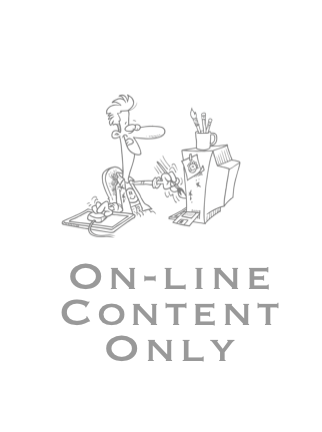 Fingering Gymnastics - a.k.a. Fingering Drills Introduction
Updated: 18 Dec 2018
Ukulele Gymnastics series contains quite a few lessons for developing your finger strength and independence of the fretting hand. The fretting hand is responsible for playing chords and single notes. The fretting hand and plucking hand are responsible for getting the music out.
Related Lesson Series
Related Lessons Series for Proper Fretting Hand Placement.