Site Membership Plans
From FREE to never pay again plans - there is something for everyone!!!
Since 1992 this site and their very early predecessors have grown with me (Curt), updating, adding and tweaking the site's lessons and content. As it gets harder to justify the amount of free content that I give away. Not that I wouldn't like to give it all away for FREE — seems people don't mind getting stuff for FREE. I honestly can't justify that with the cost, time, effort and resources that go into the maintaining the site and the effort it takes to supply the quality content for free. Additionally, it does cost a bit to host, pay for the search tools, the domain name , the fast search engines and manage the site in all its `ukulele glory. My goal all along is to deliver great content not available anywhere else.
For a listing of the lessons that fall into the FREE and Premium membership levels checkout their respective pages:
Monthly Gold Site Membership
Pay monthly and and see how you like it before going with a discounted annual plan.
Annual Gold Site Membership
Pay annually and get three months FREE every year.
The above subscription plans ARE re-occurring subscriptions and billed automatically each billing cycle. Set yourself a reminder and don't be surprised. Or cancel it right away and it will end at the end of the billing cycle.
Or simply pay once with the Forever Plan below and be done with it and never pay again.
Forever Gold Membership Plan
Pay once and never have to pay again - Holiday Sale!!!.


Note: If you already have a paid site member subscription you can cancel your current subscription and buy a forever membership and never have to pay again. It's about the cost of a months of lessons. Thanks for you support.
Using stripe to manage site subscriptions. Stripe is the best way to accept payments online and in mobile apps. Stripe handles billions of dollars every year for forward-thinking businesses around the world.
Member Access to Book Downloads
In addition to the FREE books available to the Bronze site members. Premium members get access to additional book downloads as part of a their membership:
top
Bronze Membership Plan - FREE Book Downloads
Bronze plan members have access to the following books for FREE download: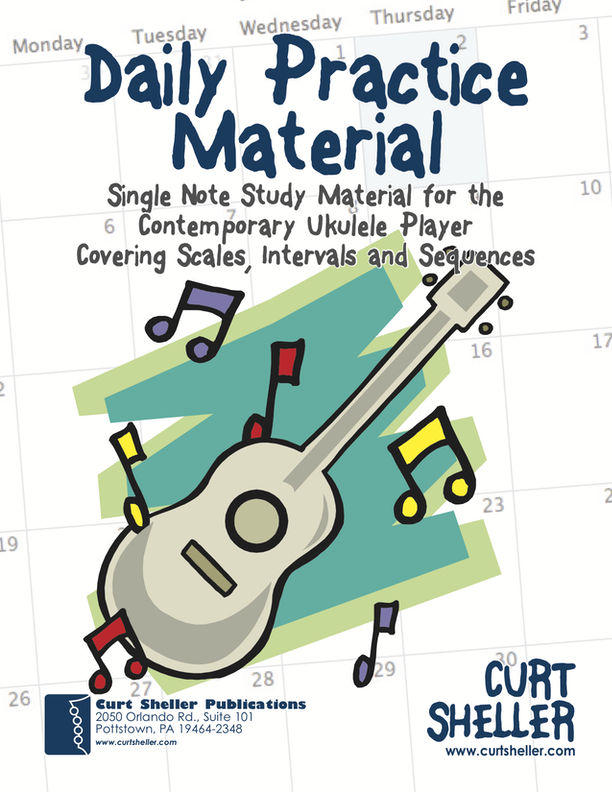 Daily Practice Material for the Contemporary Ukulele
An organized collection of daily practice and reference material for the contemporary ukulele player.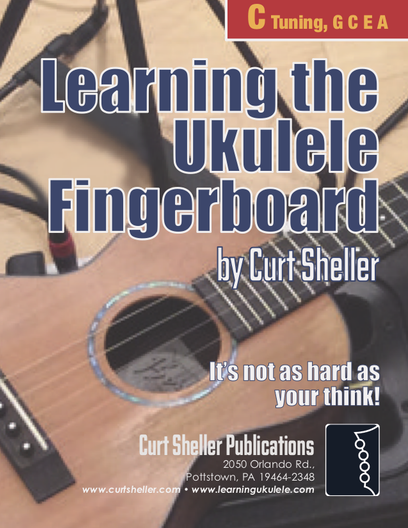 Learning the Ukulele Fingerboard - C Tuning
Finally, learn the names of the notes of the fingerboard. - **C** tuning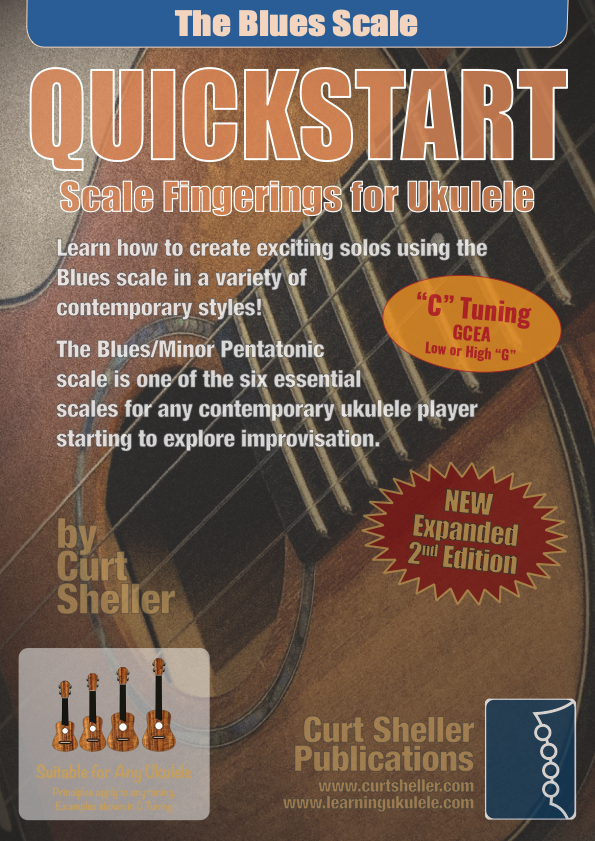 QuickStart Scale Fingerings for Ukulele, C Tuning - Blues Scale
The Blues or **Minor Pentatonic** is one of six essential scales for ALL ukulele players.
Gold Membership Plan - Additional Book Downloads
Gold plan members in addition to the books added to your Member Assets and Resources page have access to the following books for download. You basically get full/unlimited to ALL book by Curt Sheller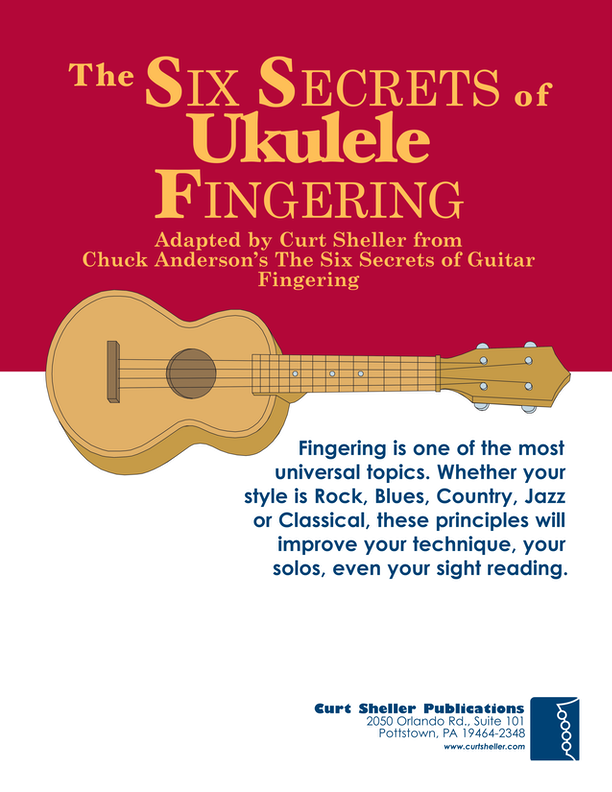 Six Secrets of Ukulele Fingering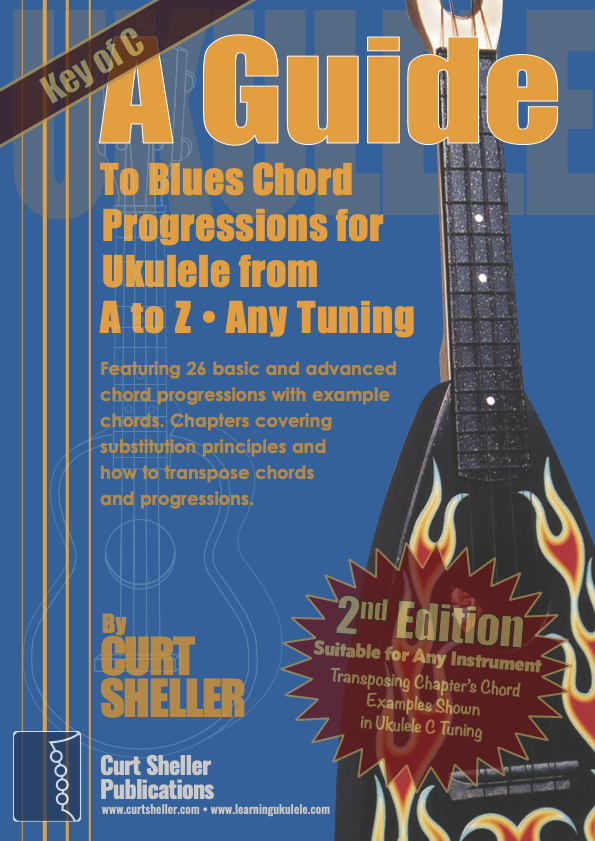 A Guide to Blues Chord Progressions for Ukulele A to Z
26 blues progression in C and G tuning, progressing from basic to advanced jazz progression, with chord grids and substitutions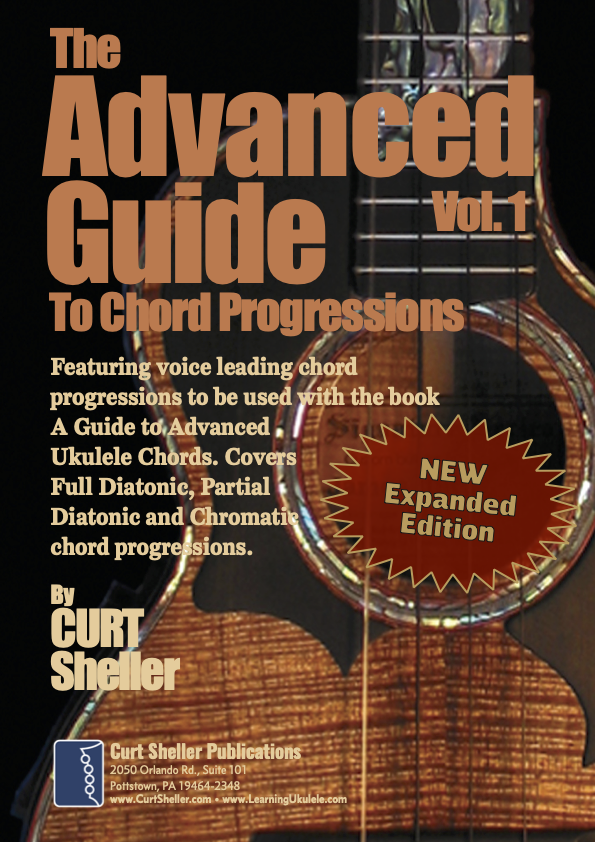 The Advanced Guide to Chord Progressions for Ukulele - Volume I
Exploring voice leading and chord magnetism.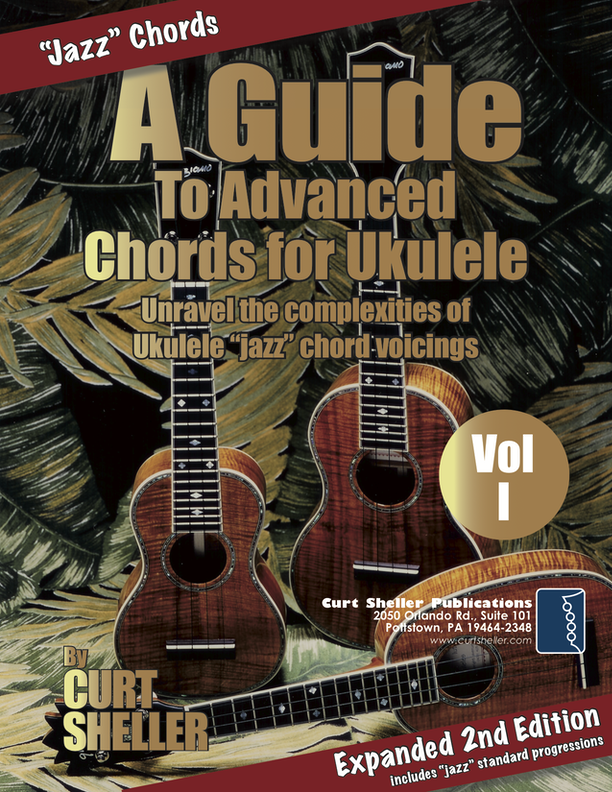 A Guide to Advanced Ukulele Chords - Volume I
A highly organized and efficient approach to the mysterious subject of advanced chords.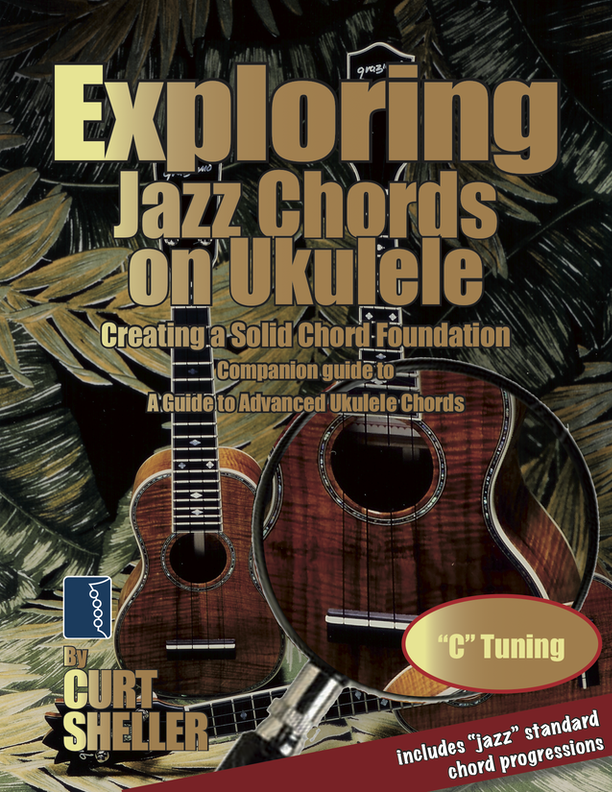 Exploring Jazz Chords on Ukulele
Using a variety of common chord progressions based on songs from the standard jazz repertoire.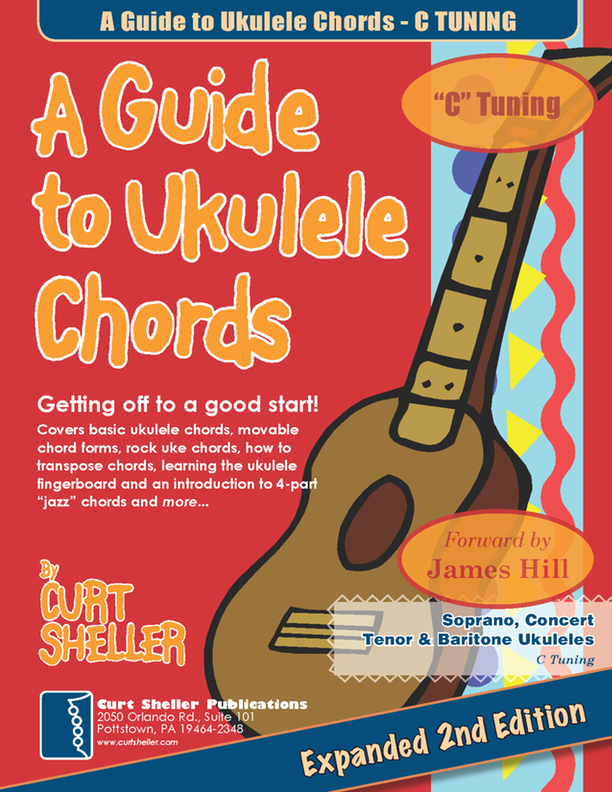 A Guide to Ukulele Chords, 2nd Edition
Covering the basic ukulele chords that ALL ukulele players SHOULD know.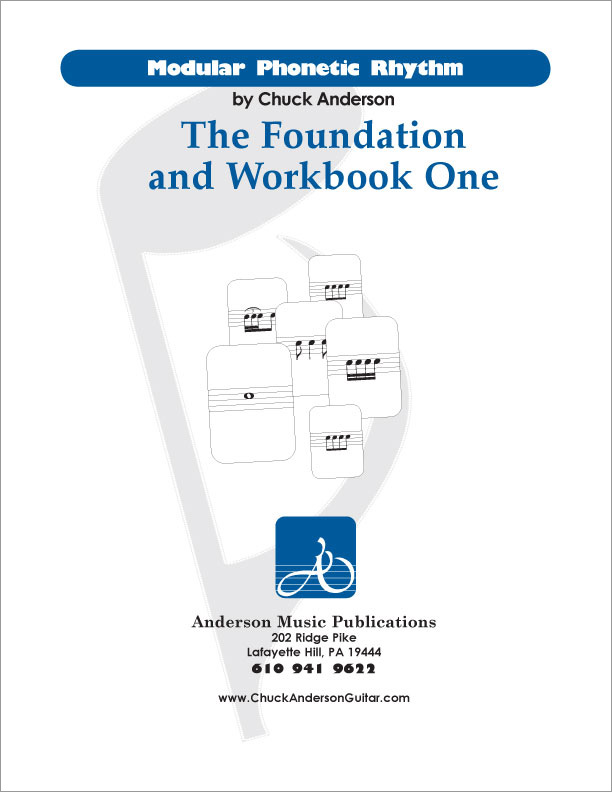 Modular Phonetic Rhythm, The Foundation and Workbook 1
**Modular Phonetic Rhythm** represents a significant advance in the teaching and application of rhythm.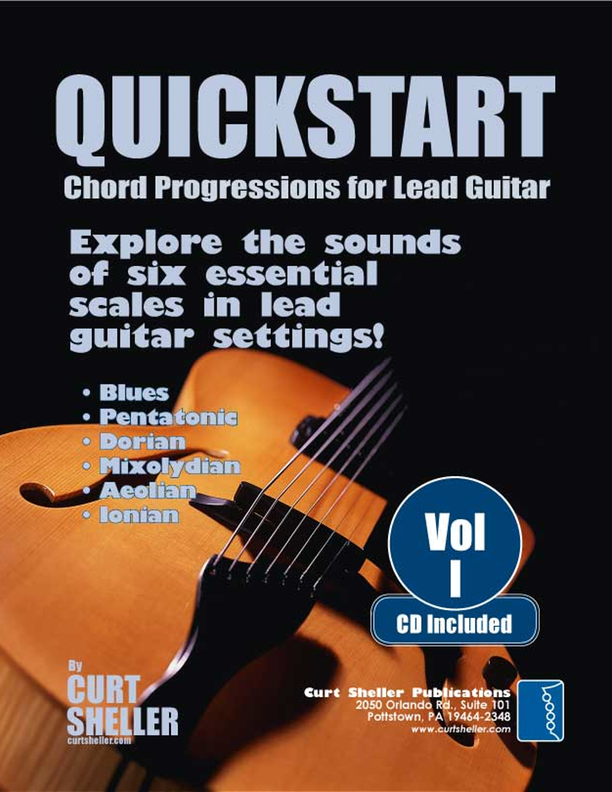 QuickStart - Chord Progressions for Lead Guitar - Vol I Book and CD
Four tracks each for the six essential scales.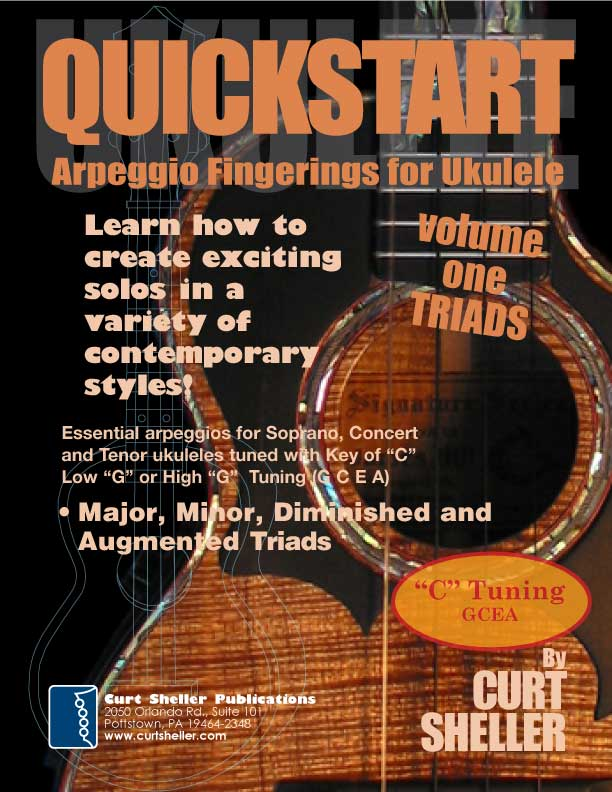 QuickStart Arpeggio Fingerings for Ukulele - Triads C Tuning
A highly organized, efficient system of scale and arpeggio fingerings for **C** tuning.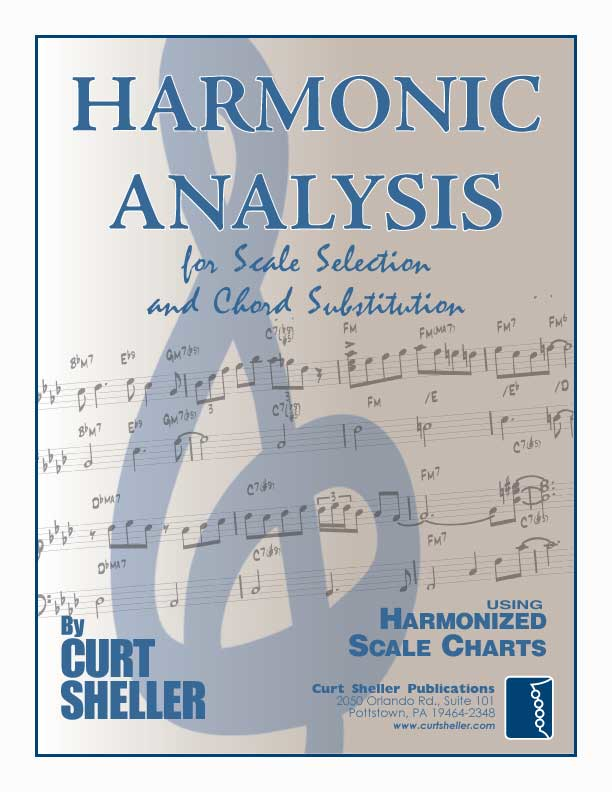 Harmonic Analysis for Scale Selection and Chord Substitution
**Harmonic Analysis** is the understanding of the functional sequence of chords.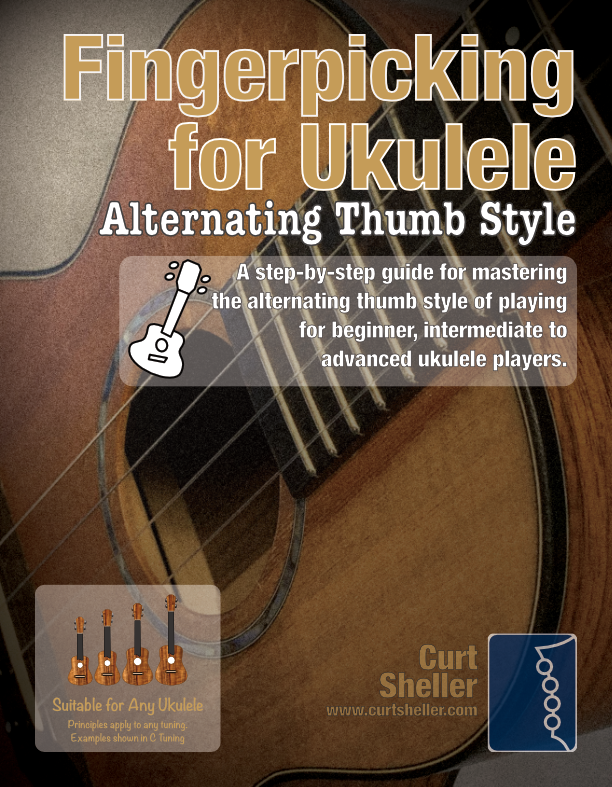 Fingerpicking for Ukulele - Alternating Thumb Style
A technique of playing by plucking the strings directly with the fingertips, fingernails, or fingerpicks.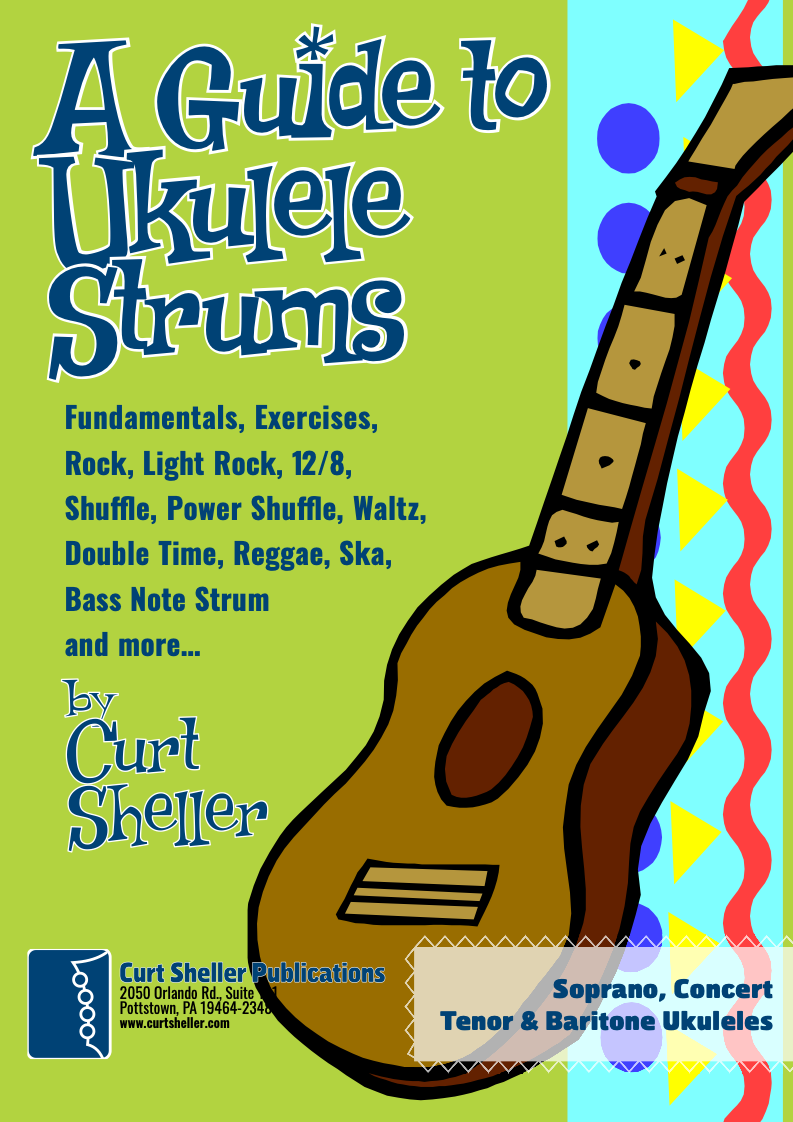 A Guide to Ukulele Strums
Learn a variety of strums and rhythmic patterns in wide range of musical styles.
NOTE: Premium members actually get access to ALL books by Curt Sheller.
I wanted to pay you a compliment. (Now don't get a big head!). I have purchased many books over the past 15 years I have been playing and none of them come even close to having the detailed and easy to understand information yours have. I really got a chance to get some practicing in and am finding your books to be such a great learning tool. I also purchased a timer like you suggested and my practice sessions the past 4 days have been my best in years. - Take care, - Nick Matty
Looking forward to helping you with your exploration, journey learning and enjoying the ukulele - a great, fun instrument with a lot of potential.
* If you have ANY problems at all with the sign-up and/or log-in process let me know and I can resolve any issues ASAP.

NOTE: Each higher membership level includes ALL the benefits of the lower membership levels. The Private Lesson Plans include all the benefits of a Premium Access Plans as long as you remain a student on on the schedule.
Just browsing over both books, they look fantastic! I'm a guitarist and uke player for over 25 years and was thinking about writing a ukulele book but you've already written what I think are the best, most comprehensive and thorough books I've ever seen for the instrument. I just might end up buying every book you've written and I'll be giving my highest recommendation for your books to my friends and students. Thank you so much for taking the time to write such great books! — Peter Rhee
Aloha, Curt, All I can say is WOW! What you have accomplished is simply incredible! All the best — Glen Hirabayashi, The Aloha Boys
Folks, if you haven't stopped by Curt's site, do so right now! ..And get his books, they are fantastic. This guy knows his stuff and is able to pass it along too. — Alan Johnson Proprietor, The 4th Peg
I can highly recommend Curt's Uke books — I have four of them and they are excellent. — fatveg — Portland
Thanks for visiting and checking out the site!

Original Curtie Animation from 1987 for my first web site on a Macintosh II.
32 years ago.
"Built LearningUkulele.com for myself, and sharing with the `Ukulele community!"
LearningUkulele.com has one of the largest collections of lessons, songs, and TABS, luthiers, ukulele builders, ukulele festival and club information, and, ukulele links on the web. I've been on the ®Internet since the early 1990's and This site just never stops growing!!!
Content is added and updated almost daily - so check back often.