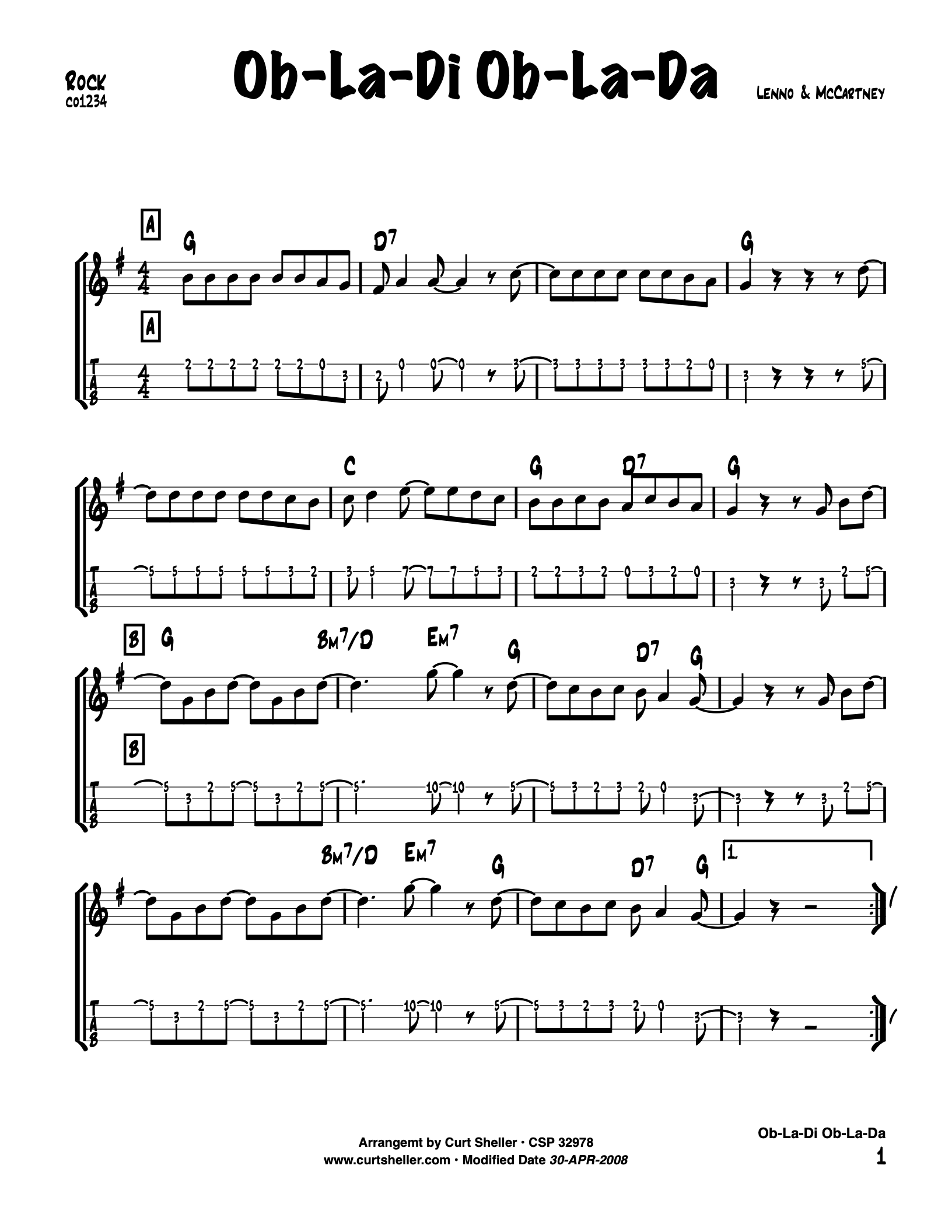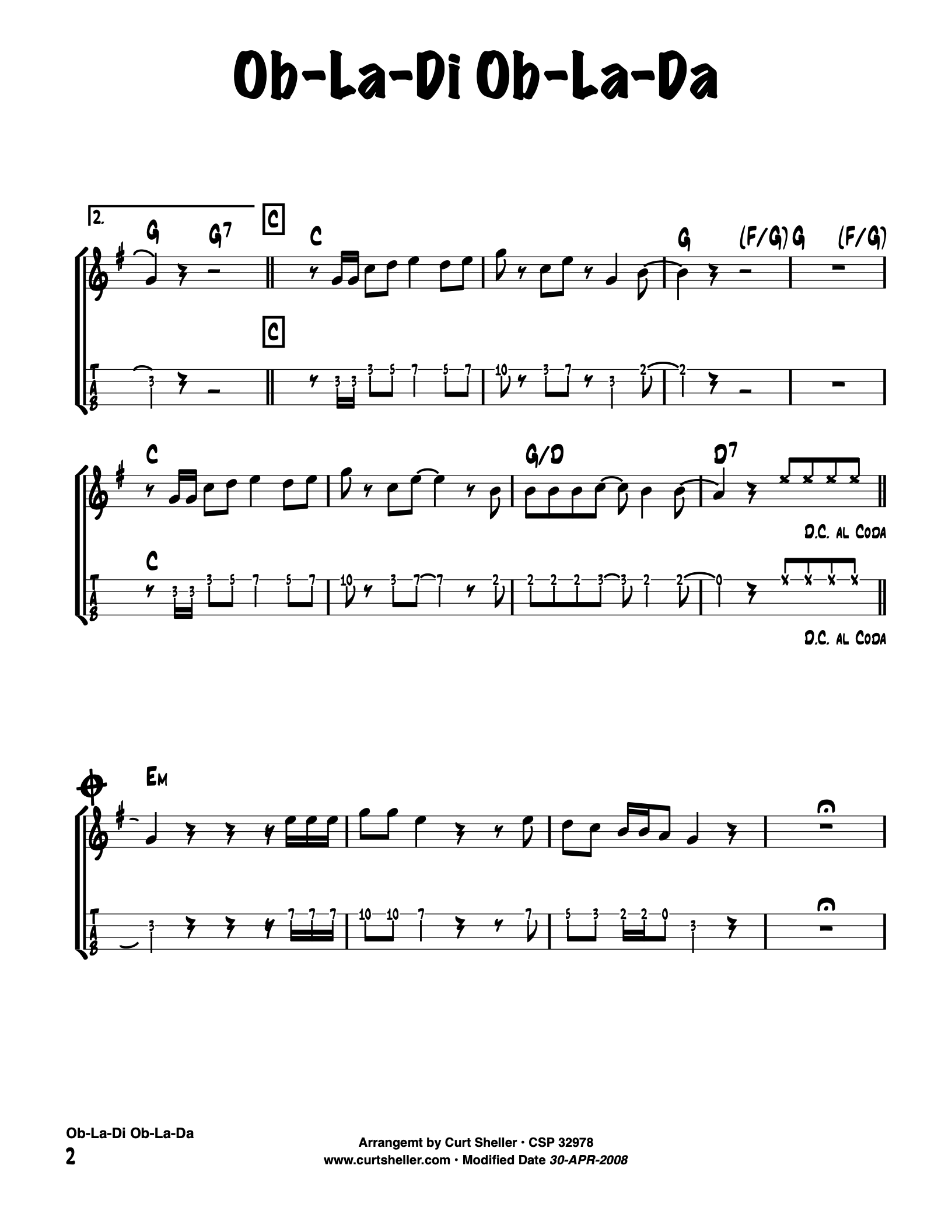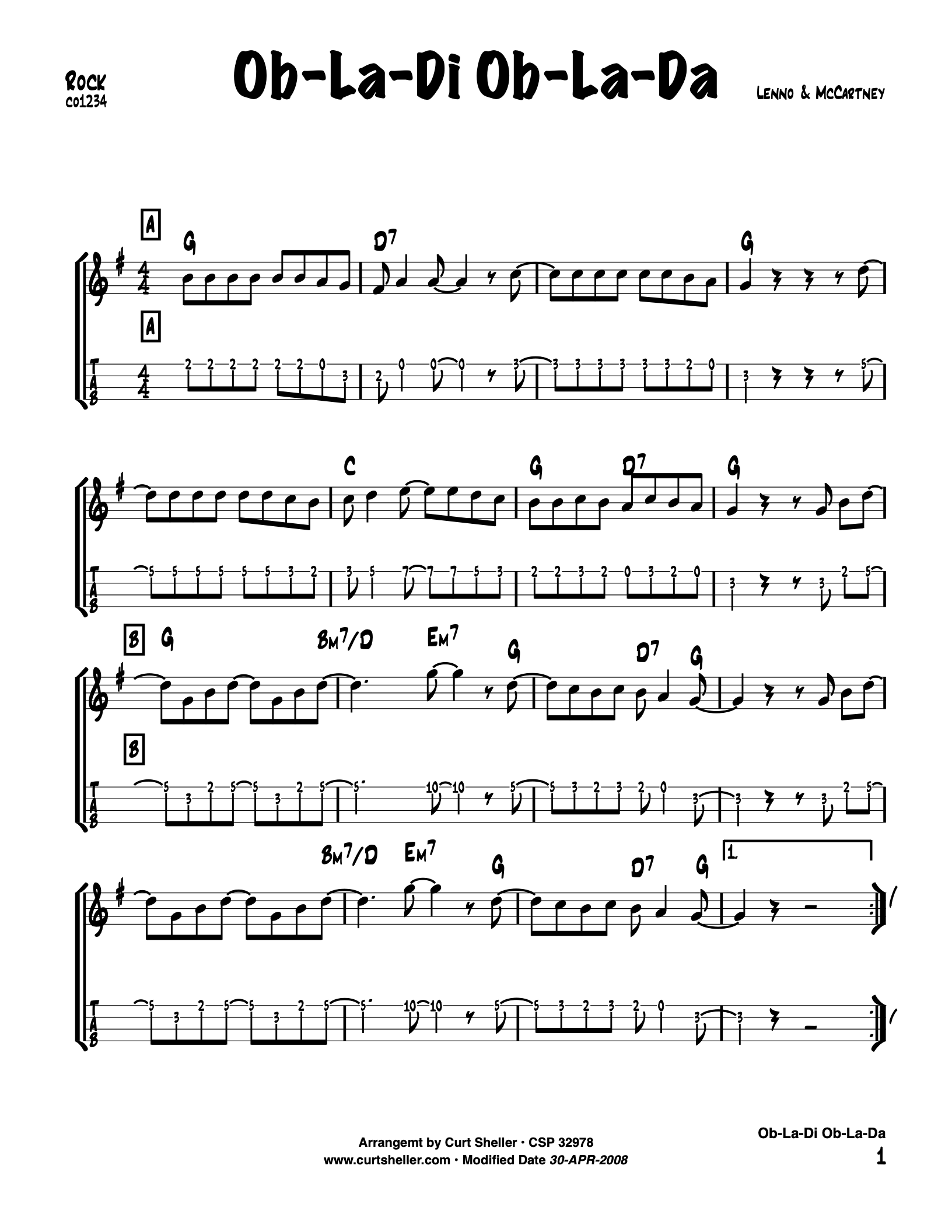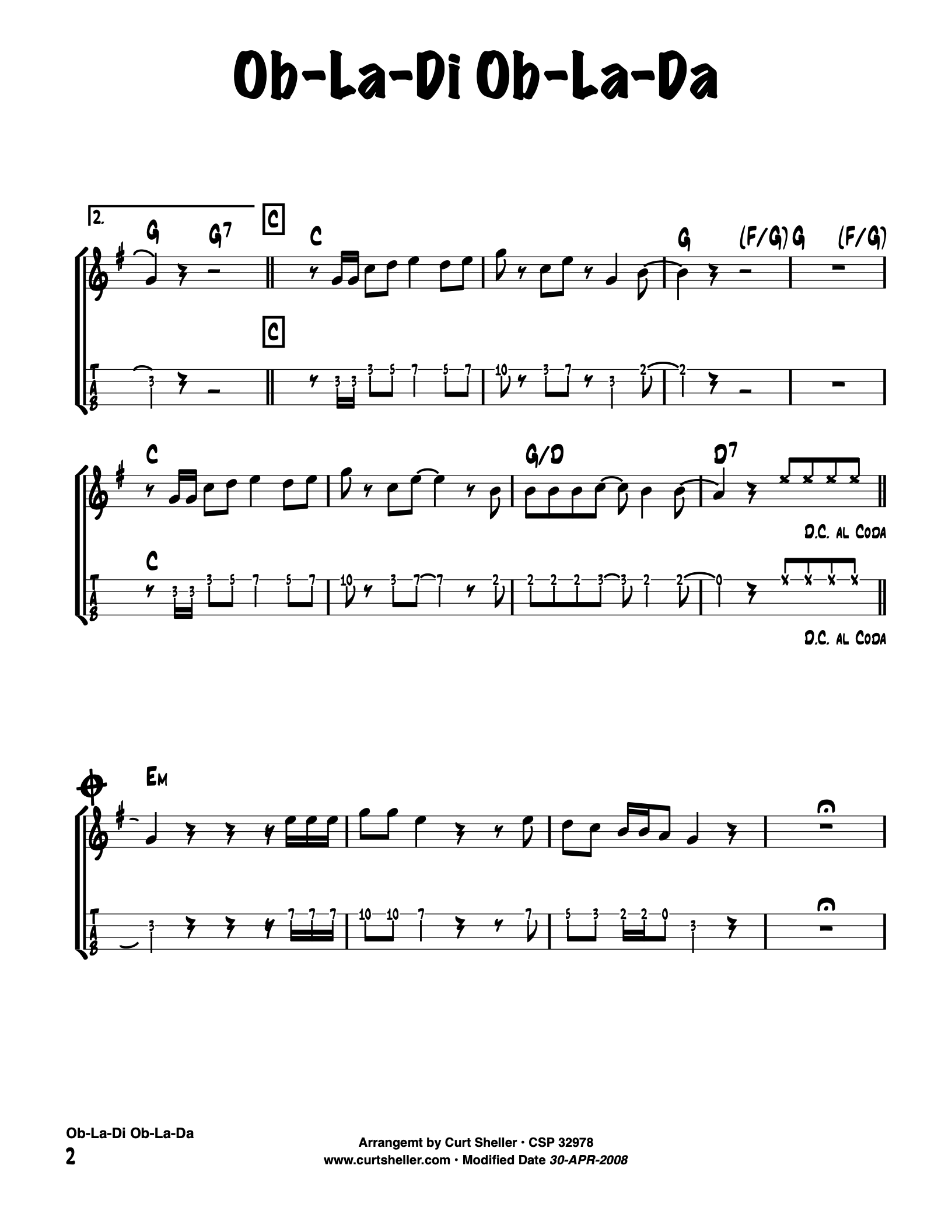 All 2 sample page(s) are viewable on-line.
If you are a registered site member, have verified your email address, and have the correct permissions you can view ALL the pages of this PDF or Samples pages at a larger size using the LearningUkulele.com Online PDF Viewer .
Ob-La-Di, Ob-La-Da is a song credited to Lennon–McCartney, but written by Paul McCartney and released by The Beatles on their 1968 album The Beatles ( also referred to as The White Album ). It was released as a single that same year in many countries, but not in the United Kingdom, nor in the United States until 1976.
Paul McCartney wrote the song around the time that highlife and reggae were beginning to become popular in Britain. The tag line "ob-la-di, ob-la-da, life goes on, bra" was an expression that Nigerian conga player Jimmy Scott-Emuakpor, an acquaintance of McCartney, used.
The song is in the key of B flat and written in 4/4. The alternative version on Anthology 3 is in the key of A major.
My version is in the ukulele friendly key of G.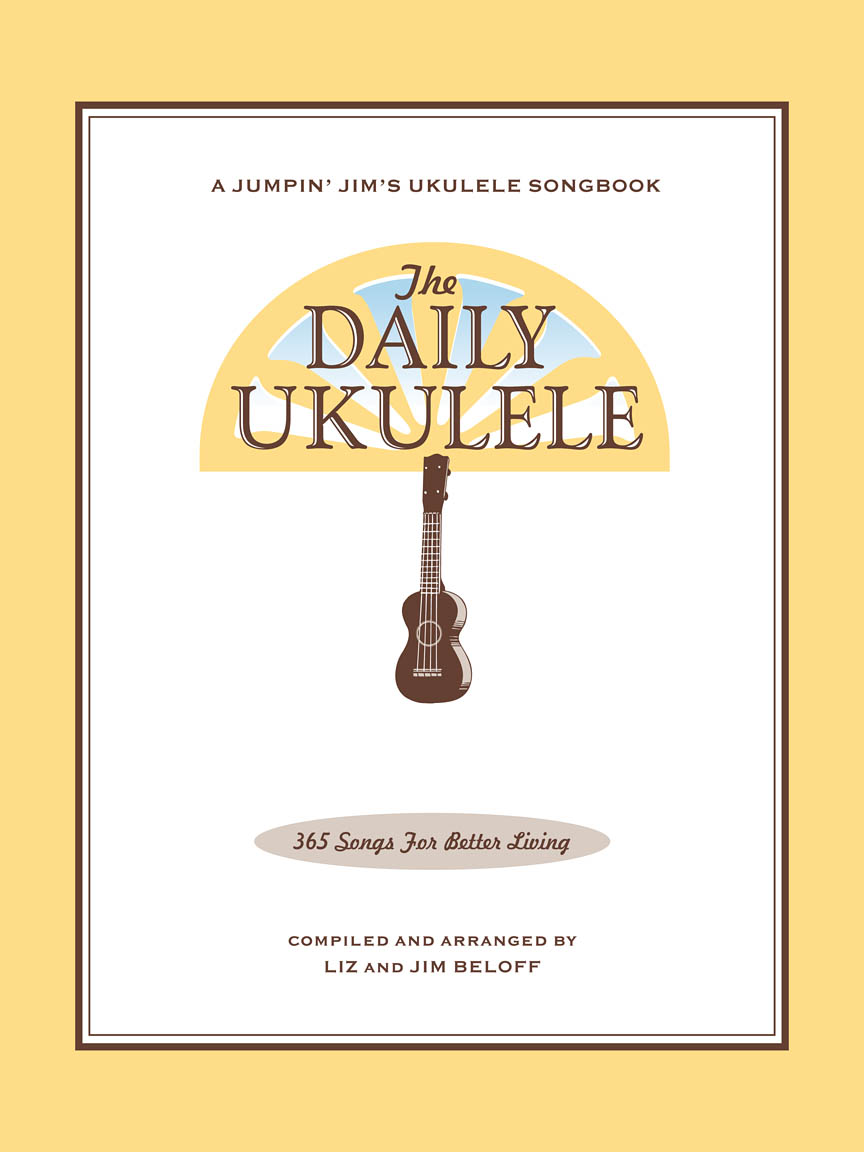 Ob-La-Di, Ob-La-Da is in the The Daily Ukulele — 365 Songs for Better Living book.
Strum a different song every day with easy arrangements of 365 of your favorite songs in one big songbook! The Daily Ukulele features ukulele arrangements with melody, lyrics and uke chord grids and are in ukulele-friendly keys that are particularly suited for groups of one to one hundred to play and sing.
Main Song Download(s)
The main downloads for this Song.
Related Books & Charts
Related Books for Ob-La-Di, Ob-La-Da.