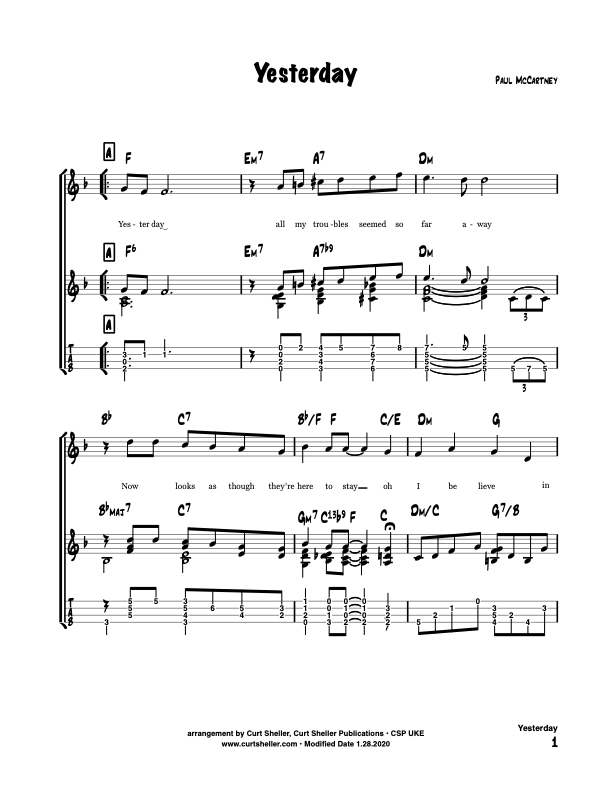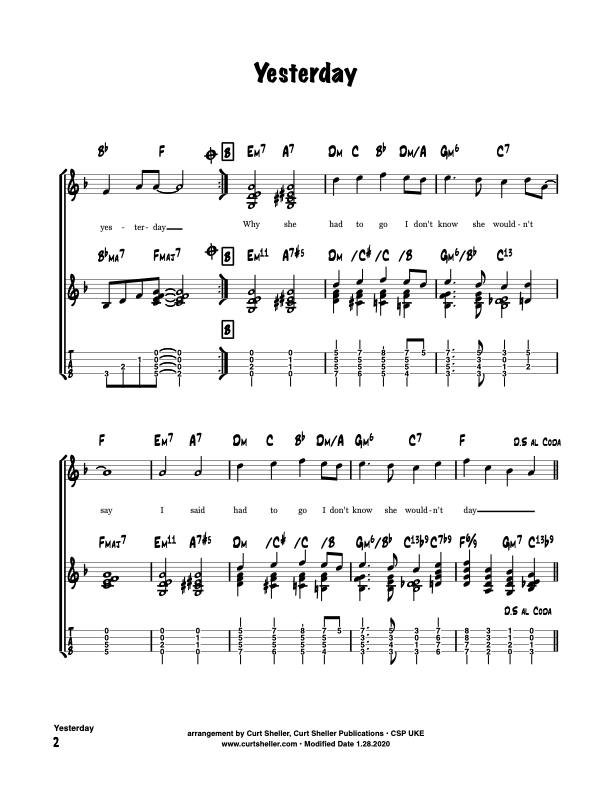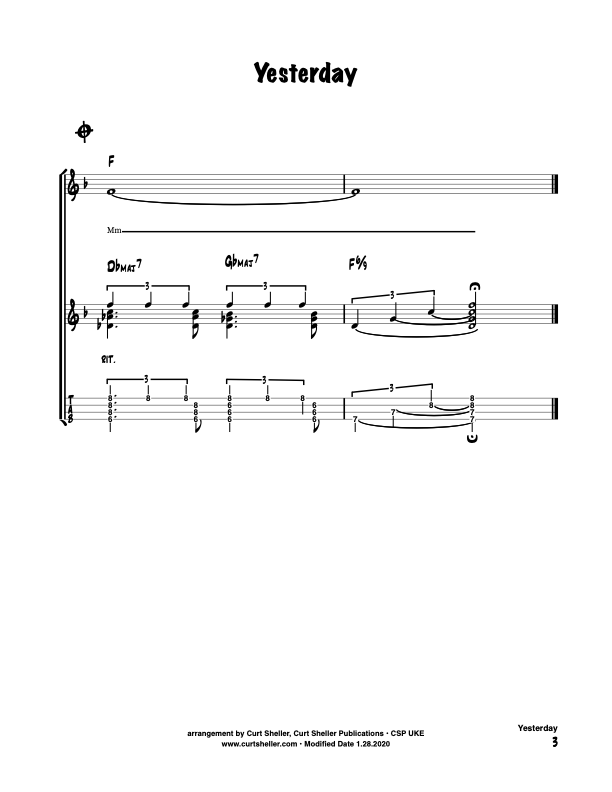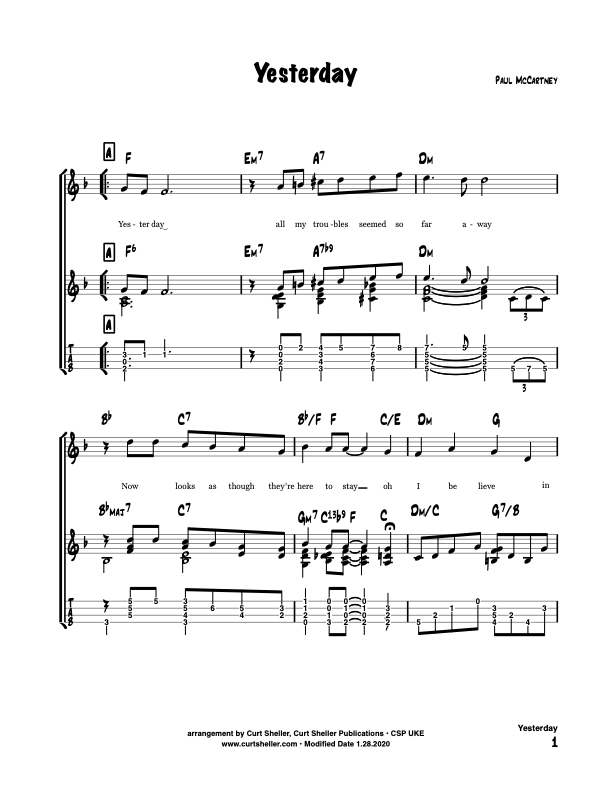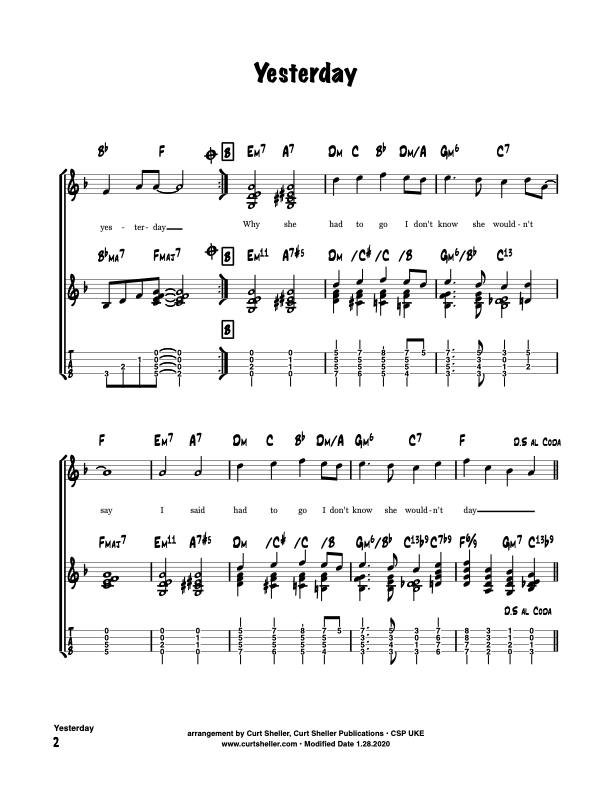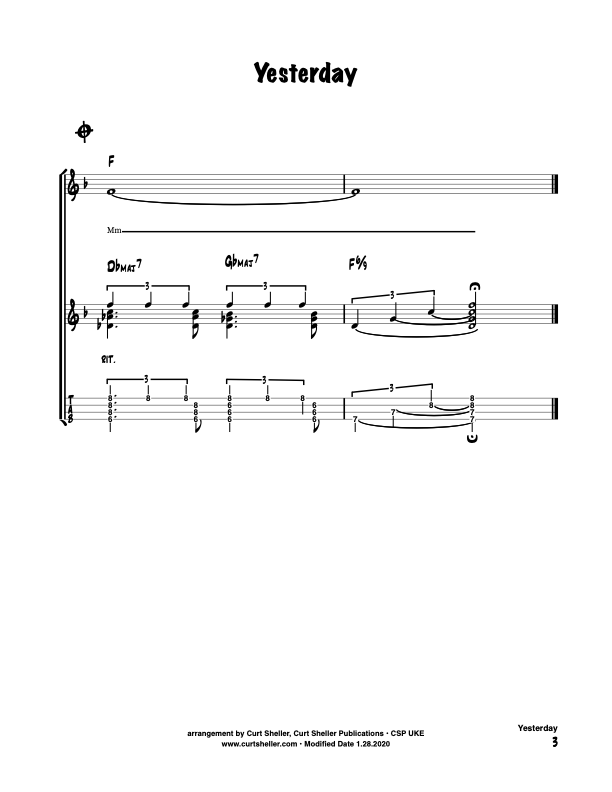 All 3 sample page(s) are viewable on-line.
If you are a registered site member, have verified your email address, and have the correct permissions you can view ALL the pages of this PDF or Samples pages at a larger size using the LearningUkulele.com Online PDF Viewer .
View the Main Song Downloads section below to download the song files for the complete and most up-to-date versions.
Yesterday is a song originally recorded by The Beatles for their 1965 album Help!. The song first hit the United Kingdom top 10 three months after the release of Help!. The song remains popular today with more than 1,600 cover versions, one of the most covered songs in the history of recorded music. The song was not released as a single in the UK at the time of its release in the United States, and thus never gained number 1 single status in that country. However, "Yesterday" was voted the best song of the 20th century in a 1999 BBC Radio 2 poll of music experts and listeners.
Yesterday is a melancholy acoustic guitar ballad about a break-up. It was the first official recording by The Beatles that relied upon a performance by a single member of the band, Paul McCartney. He was accompanied by a string quartet. The final recording was so different from other works by The Beatles that the other three band members vetoed the release of the song as a single in the United Kingdom. (However, it was issued as a single there in 1976.) Although credited to "Lennon/McCartney", the song was written solely by McCartney. In 2002 McCartney asked Yoko Ono if she would allow reversing the credit on the song to read "McCartney/Lennon". Ono refused.
Yesterday, Key of C — Premium Play-along Track
Premium Play-along Tracks are only available to Premium members and Active/Private Students.
Here is a Demo of Desafinado to get an idea of the quality of these custom play-along tracks.
Play-along Demo: Desafinado
---
I, (Curt) originally created these tracks to perform over for gigs and this was a demo for booking gigs.
These Premium Play-along Tracks are available to LearningUkulele.com Site Members and are my personal one-of-kind tracks I (Curt) and Chuck Anderson recorded and arranged.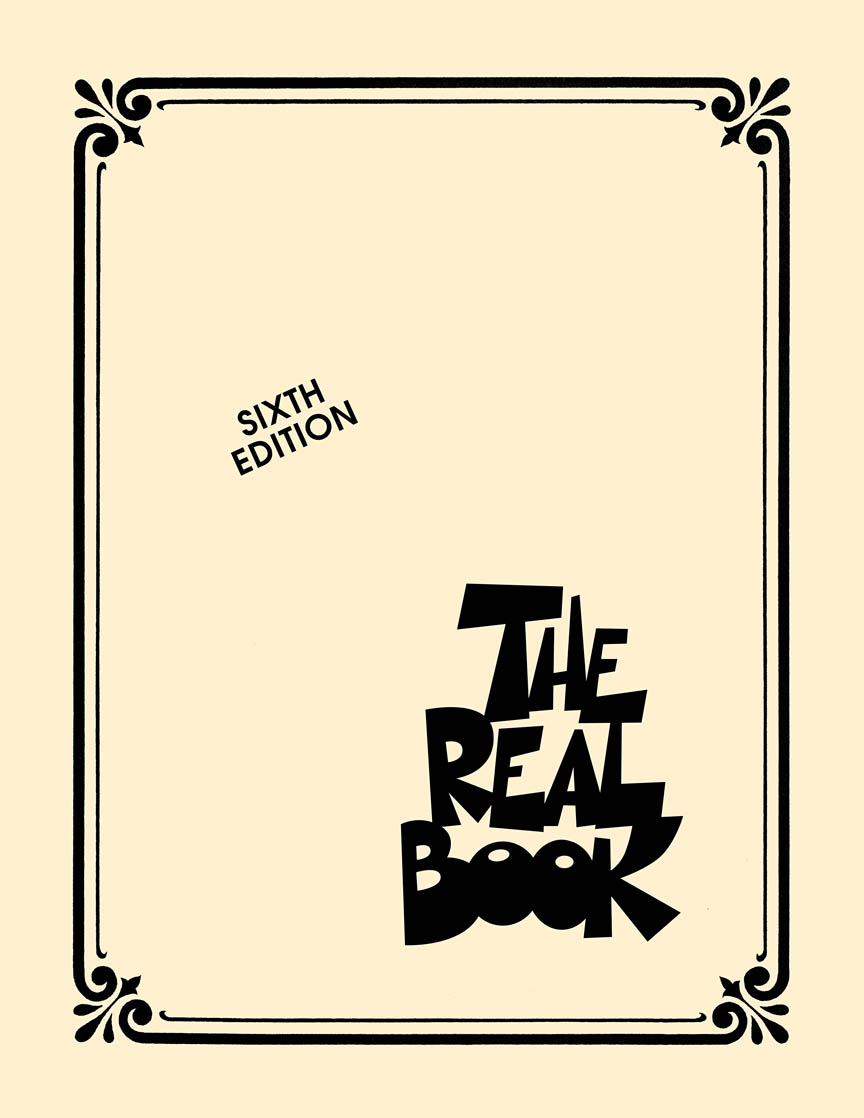 Yesterday is in the Real Book - Volume 1 — Sixth Edition book.
Main Song Download(s)
The main downloads for this Song.
Videos
Related Videos for Yesterday.
Related Lessons
Related Lessons for Yesterday.
Related Books & Charts
Related Books for Yesterday.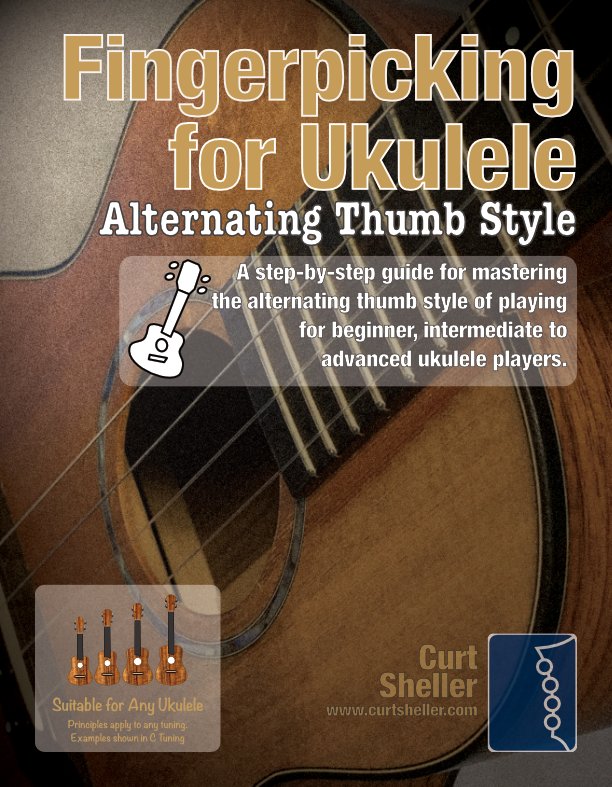 Fingerpicking for Ukulele - Alternating Thumb Style
Updated: 07 Aug 2018
Fingerpicking for Ukulele - Alternating Thumb Style, 2nd Edition is a new expanded edition that focuses on the alternating thumb fingerpicking style through a series of graduated lessons-chapters incorporating your index and middle fingers with the alternating thumb.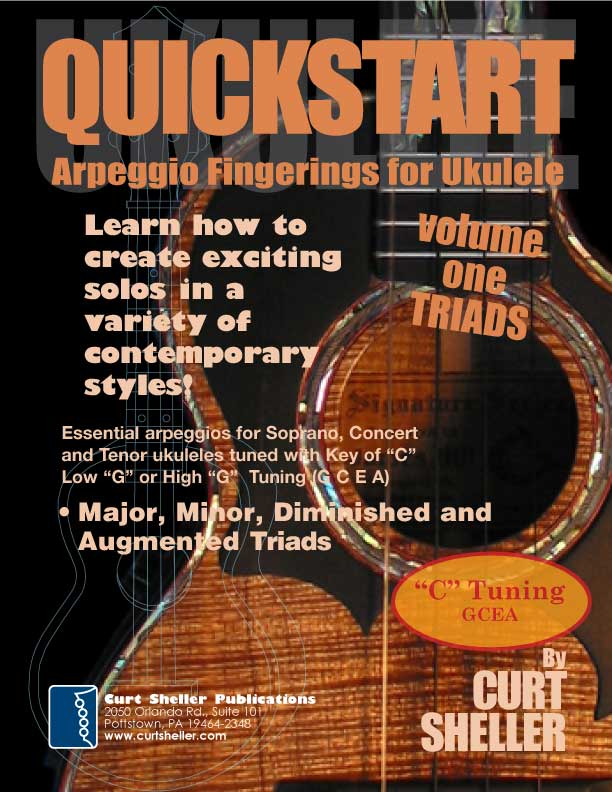 QuickStart Arpeggio Fingerings for Ukulele, Triads C Tuning
Updated: 10 Jan 2020
QuickStart Scale Arpeggio Fingerings for Ukulele - Triads is a concise, well organized book ideal for any ukulele player beginning to explore the ukulele's full potential as a musical instrument. Arpeggio Fingerings for Ukulele - Triads keeps a sharp focus on essential arpeggios and their fingerings. All material is covered in every key.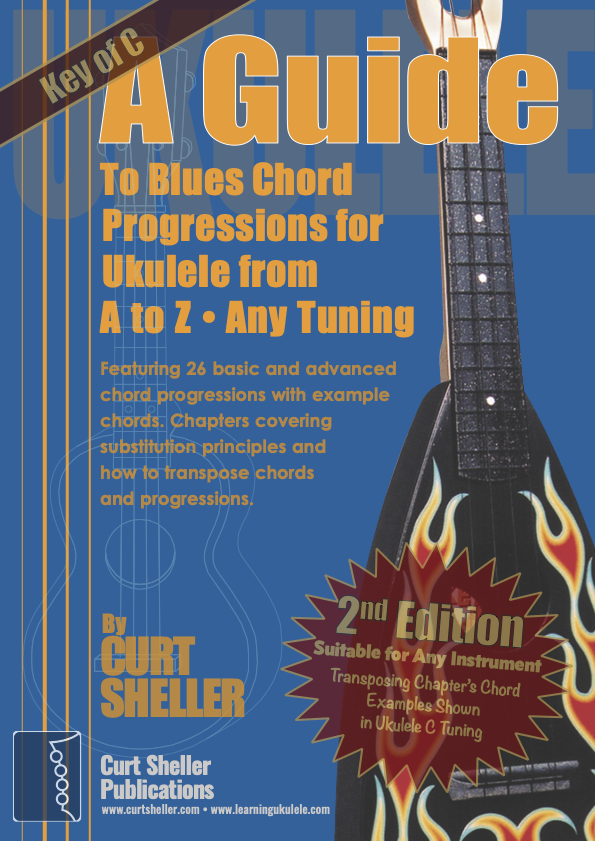 A Guide to Blues Chord Progressions for Ukulele A to Z
Updated: 15 Jun 2006
The Blues are at the heart of all American music. It has influenced Country, Rock, Folk, Jazz, Bluegrass and just about every form of American music we listen to today. 26 blues progression in C and G tuning, progressing from basic to advanced jazz progression, with chord grids and substitutions explained.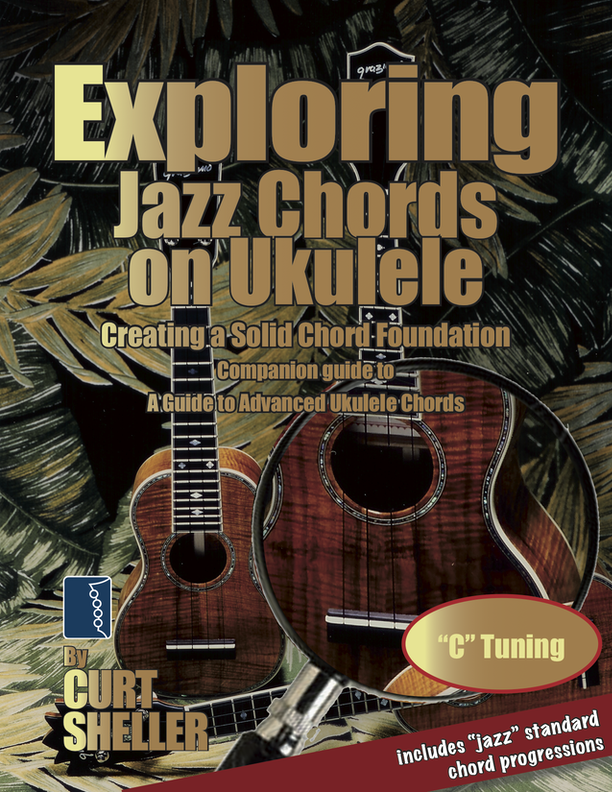 Exploring Jazz Chords on Ukulele
Updated: 20 Apr 2022
Exploring jazz chords using a variety of common chord progressions based on songs from the standard jazz repertoire. Core Chords are the basic set of chords needed to play a wide range of music, in a variety of styles. This set of chords includes basic open position chords, basic movable form chords and the core 4-part "jazz" chords.
Daily Practice Material for the Contemporary Ukulele
Updated: 28 Sep 2021
Daily Practice Material for the Contemporary Ukulele Player is an organized collection of daily practice and reference material for the contemporary ukulele player. This material can be used to develop the vocabulary and knowledge necessary for single note playing.
Related Song Files, Resources and Assets
Related Assets for Yesterday.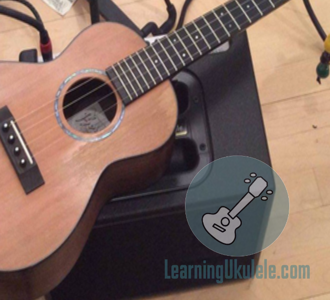 Comping the Blues Using the 1234 String Chord Family
Updated: 31 Dec 2016
Using the blues progression, explore 7th chords using the 1234 string family. This lesson is for the guitar. However, the concepts are equally adaptable ego any chordal instrument. For the ukulele, all you need to do is transpose the chords.