A Guide to Advanced Chords Series - Chord Building Chart
Updated: Dec 31, 2016 | Free | Chords
A handle dandy reference chart for building fifteen (15) basic triads and 4-part chords.

Members Only
Log-in to access.
---
Related Books & Charts
Related Books for A Guide to Advanced Chords Series - Chord Building Chart.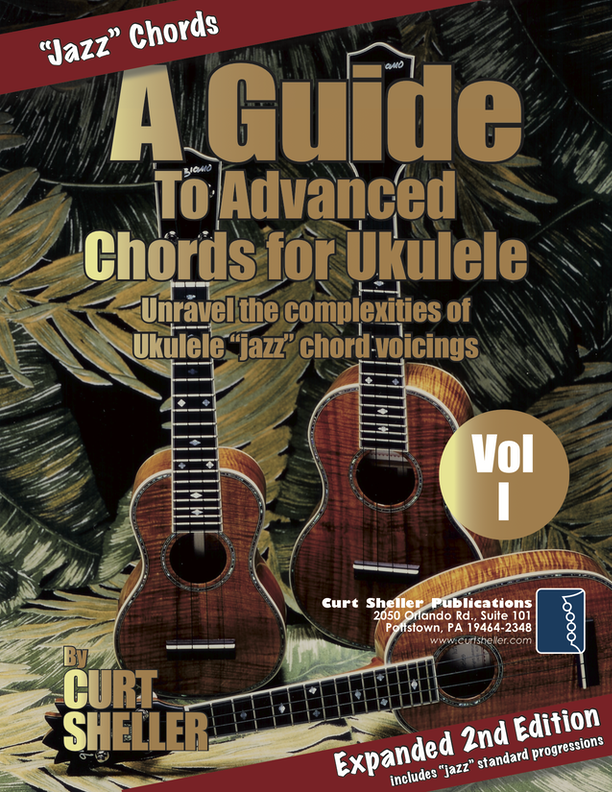 A Guide to Advanced Ukulele Chords - Volume I
Updated: 13 Feb 2020
Beyond learning basic Ukulele chords, most players struggle with advanced chords. Commonly called "jazz" chords, these more sophisticated voicings find a wide use in all forms of music. A Guide to Advanced Chords for Ukulele - presents a highly organized and efficient approach to the mysterious subject of advanced chords. Chord dictionaries are not the answer.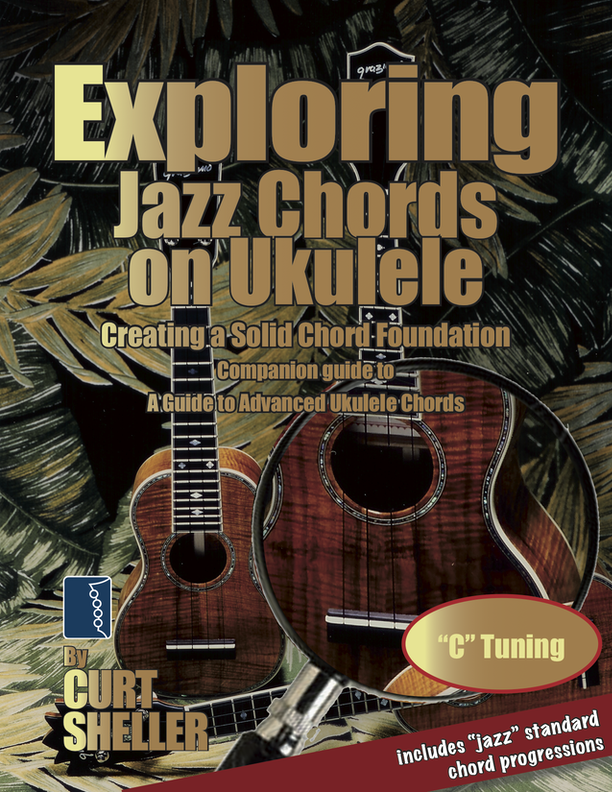 Exploring Jazz Chords on Ukulele
Updated: 20 Apr 2022
Exploring jazz chords using a variety of common chord progressions based on songs from the standard jazz repertoire. Core Chords are the basic set of chords needed to play a wide range of music, in a variety of styles. This set of chords includes basic open position chords, basic movable form chords and the core 4-part "jazz" chords.
Books
Reference Charts