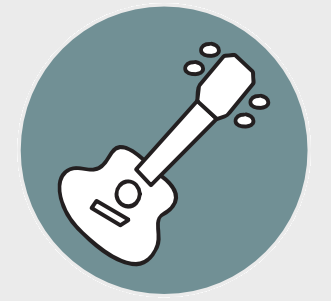 All 1 sample page(s) are viewable on-line.
If you are a registered site member, have verified your email address, and have the correct permissions you can view ALL the pages of this PDF or Samples pages at a larger size using the LearningUkulele.com Online PDF Viewer .
Related Lessons
Related Lessons for Any Song Will Do.
Related Lesson Series
Related Lessons Series for Any Song Will Do.
Before You Pick Up Your Uke, Getting Started Basics
Updated: 08 Jun 2023
These ukulele lessons are essential for both beginners who are just starting out and seasoned players who have already gained some experience. Even if you consider yourself a seasoned player, exploring this series of lessons can still be highly beneficial. You are likely to discover new insights and perhaps even be reminded of valuable information that can greatly assist you when teaching beginners or further enhancing your own skills.
Common Chord Progressions and Remembering Songs
Updated: 08 Jun 2023
Understanding the similarities between chord progressions and songs can greatly enhance your ability to remember and play a wide variety of songs. It's fascinating how much common ground exists among different musical compositions.
Harmonic Analysis for Scale and Chord Selection
Updated: 09 Jun 2023
Harmonic Analysis (HA), also known as the study of chord relationships, is the method used to identify the harmonic role of chords within a chord progression or song. A chord progression refers to a sequence of chords, with each chord having a root note and belonging to a specific chord type. The function of a chord within a particular scale's tonality is determined by its relationship to that scale.
Modular Phonetic Rhythm by Chuck Anderson
Updated: 01 Jan 2003
Modular Phonetic Rhythm represents a significant advance in the teaching and application of rhythm. Eliminating many inefficient aspects of rhythm education, Modular Phonetic Rhythm streamlines the traditional educational approach, resulting in a reflexive reaction to rhythm.
Related Song Files, Resources and Assets
Related Assets for Any Song Will Do.