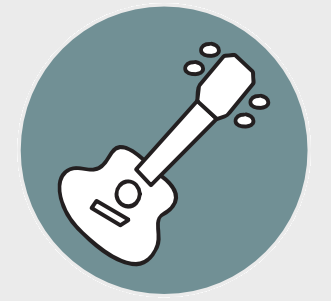 All 1 sample page(s) are viewable on-line.
If you are a registered site member, have verified your email address, and have the correct permissions you can view ALL the pages of this PDF or Samples pages at a larger size using the LearningUkulele.com Online PDF Viewer .
Related Lessons
Related Lessons for Any Song Will Do.
Related Lesson Series
Related Lessons Series for Any Song Will Do.
Harmonic Analysis for Scale and Chord Selection
Updated: 27 Feb 2023
Harmonic Analysis is the process used to determine the harmonic function of chords within a chord progression or song. A chord progression is defined as a sequence of chords, each chord has a root and is a particular chord type. The relationship of a chord's to a scale determines its function within that scale's tonality.
Modular Phonetic Rhythm by Chuck Anderson
Updated: 01 Jan 2003
Modular Phonetic Rhythm represents a significant advance in the teaching and application of rhythm. Eliminating many inefficient aspects of rhythm education, Modular Phonetic Rhythm streamlines the traditional educational approach, resulting in a reflexive reaction to rhythm.
Related Song Files, Resources and Assets
Related Assets for Any Song Will Do.