Red River Valley
A folk song and cowboy music standard of controversial origins that has gone by different names.
Published: Oct 1, 2011 Updated: Oct 19, 2017
ukulele leadsheet | Subjects: repertoire • beginner • folk
View the Download section of this page to download the song files for the complete and most up-to-date versions.

Red River Valley is a folk song and cowboy music standard of controversial origins that has gone by different names—e.g., "Cowboy Love Song", "Bright Sherman Valley", "Bright Laurel Valley", "In the Bright Mohawk Valley", and "Bright Little Valley"— depending on where it has been sung.
Edith Fowke offers anecdotal evidence that the song was known in at least five Canadian provinces before 1896. This finding led to speculation that the song was composed at the time of the Wolseley Expedition to the northern Red River Valley of 1870 in Manitoba. It expresses the sorrow of a local woman (possibly a Métis) as her soldier lover prepares to return to the east.
The earliest known written manuscript of the lyrics, titled The Red River Valley, bears the notations "Nemaha 1879" and "Harlan 1885." Nemaha and Harlan are the names of counties in Nebraska, and are also the names of towns in Iowa.
The song appears in sheet music, titled In the Bright Mohawk Valley, printed in New York in 1896 with James J. Kerrigan as the writer. The tune and lyrics were collected and published in Carl Sandburg's 1927 American Songbag.
Common Keys: G
First Melodic Interval: P5 ↑ P4 ( starts on the perfect fight of the key and the next melody more if up a perfect fourth. In the key of G major this would be: D to G )
Web Resources
Red River Valley - Chord Lead Sheet, Key of G
Chords and melody for a C tuned Ukulele. Standard music notation and TAB.
A Road Map Through Song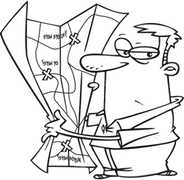 Remembering songs is all about the form and harmonic content and movement with taking in the similarities between songs. And, just like a road map they're landmarks that will trigger memories of how to get through various sections, changes or parts of a song.
This section of a song's page presents some tips on how I try and remember a particular song.
No Road Map for Red River Valley check back soon.
No additional assets for Red River Valley at this time.
No related lessons for Red River Valley at this time.
No related lesson series for Red River Valley at this time.
The Lion Sleeps Tonight
The Lion Sleeps Tonight, also known as "Wimoweh", "Wimba Way" or "Awimbawe", is a song written and recorded originally by Solomon Linda with the Evening Birds for the South African Gallo Record Company in 1939, under the title "Mbube". Composed in Zulu, it was adapted and covered internationally by many 1950s pop and folk revival artists, including Pete Seeger, the Weavers, Jimmy Dorsey, Yma Sumac, Miriam Makeba and the Kingston Trio. In 1961, it became a number one hit in the United States as adapted in English with the best known version by the doo-wop group the Tokens. It went on to earn at least US$15 million in royalties from cover versions and film licensing.
No videos for Red River Valley at this time. Filming a lot of videos for various lessons, songs and books.
FREE Plan - A limited selection of basic lessons ( currently over 140 ) and 100+ songs for ukulele as well as basic general music reference material — Completely FREE — Simply Register/Signup to access associated lessons, books, songs and their related assets.
---
NOTE: Each higher membership level includes ALL the benefits of each of the lower levels of membership. The Private Lesson Plans include all the benefits of the Premium Access Plans
Just browsing over both books, they look fantastic! I'm a guitarist and uke player for over 25 years and was thinking about writing a ukulele book but you've already written what I think are the best, most comprehensive and thorough books I've ever seen for the instrument. I just might end up buying every book you've written and I'll be giving my highest recommendation for your books to my friends and students. Thank you so much for taking the time to write such great books! — Peter Rhee
Aloha, Curt, All I can say is WOW! What you have accomplished is simply incredible! All the best — Glen Hirabayashi, The Aloha Boys
Folks, if you haven't stopped by Curt's site, do so right now! ..And get his books, they are fantastic. This guy knows his stuff and is able to pass it along too. — Alan Johnson Proprietor, The 4th Peg
I can highly recommend Curt's Uke books — I have four of them and they are excellent. — fatveg — Portland
Thanks for visiting and checking out the site!

Original Curtie Animation - 1987 for my first web site
31 years ago years ago.
Content is added and updated almost daily - so check back often.
LearningUkulele.com has one of the largest collections of lessons, songs, and TABS, luthiers, ukulele builders, ukulele festival and club information, and, ukulele links on the web. I've been on the ®Internet since the early 1990's and This site just never stops growing!!!