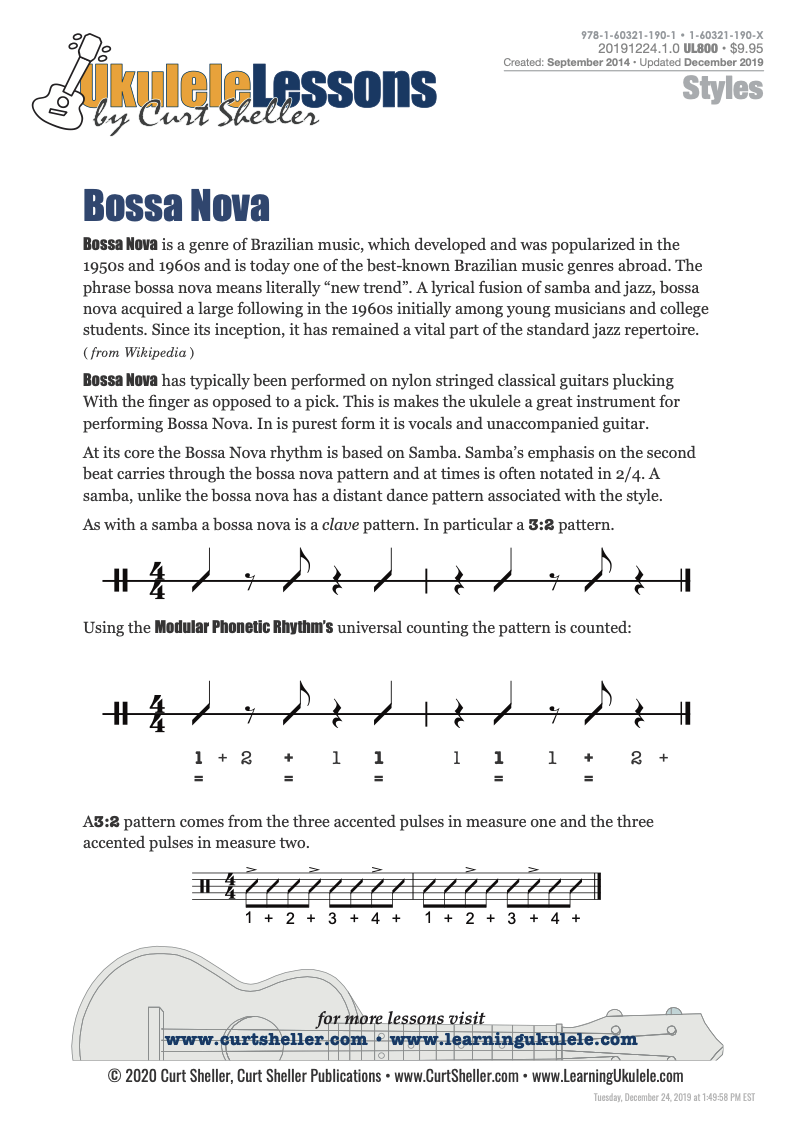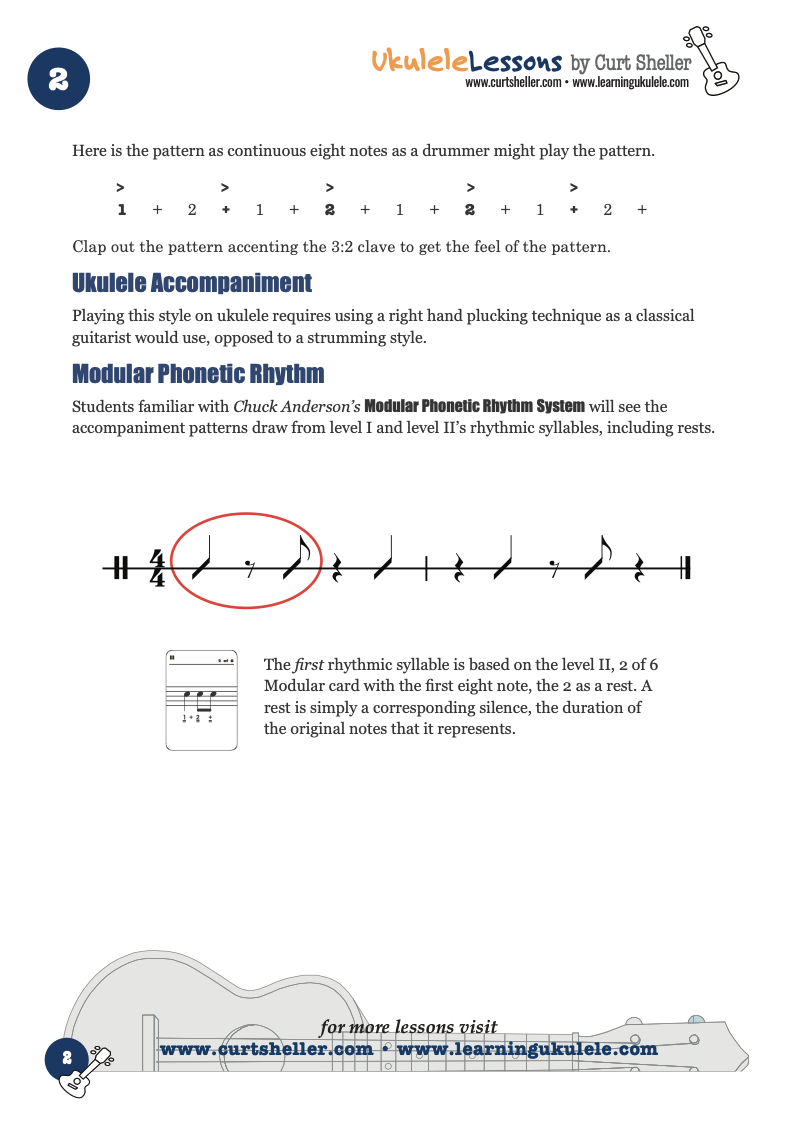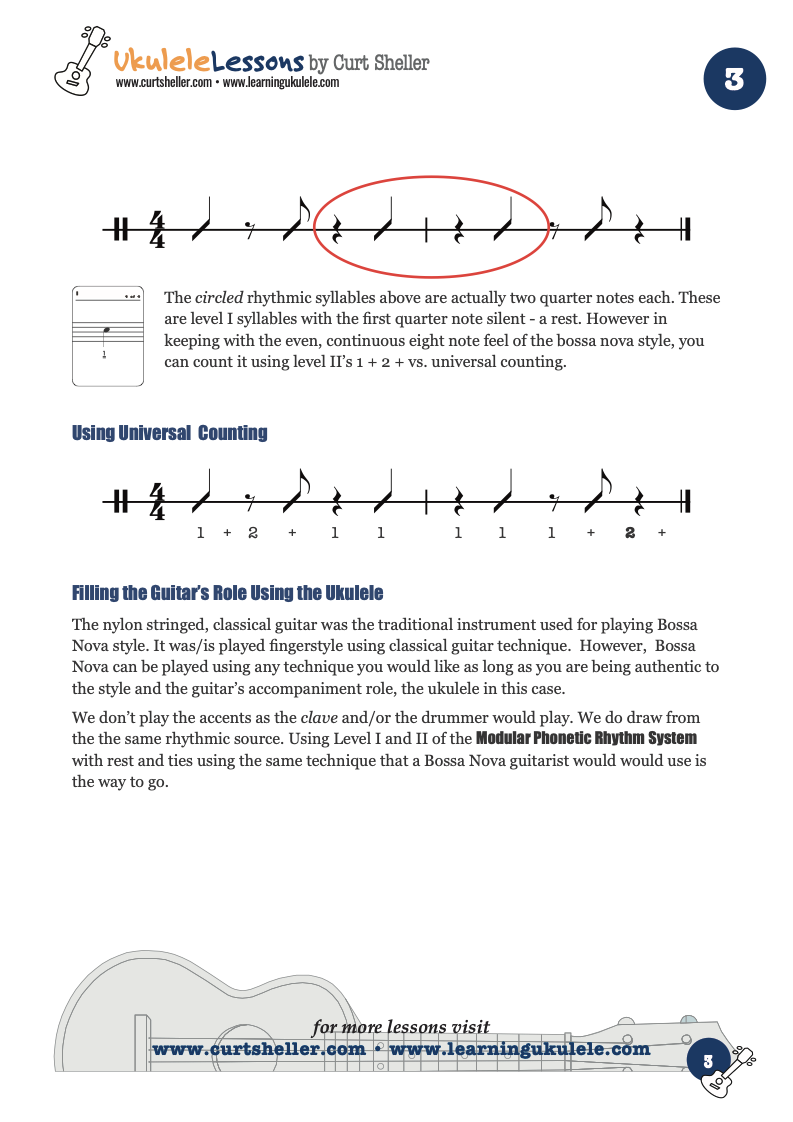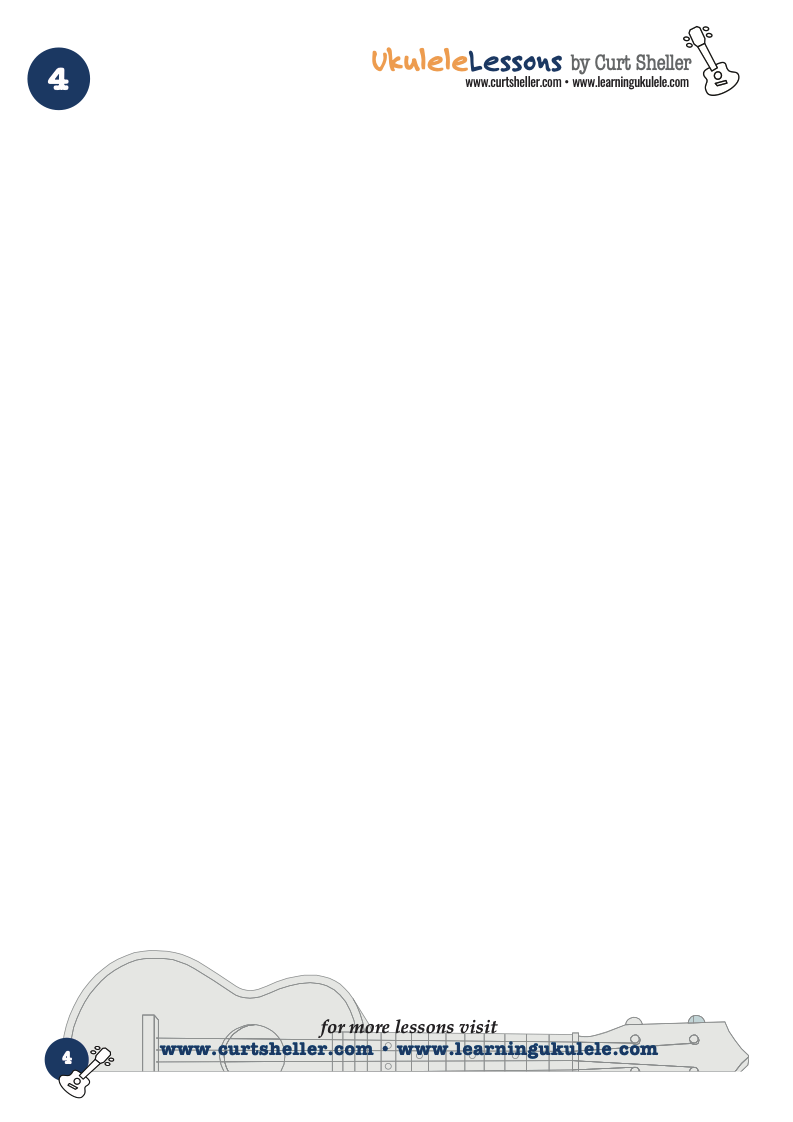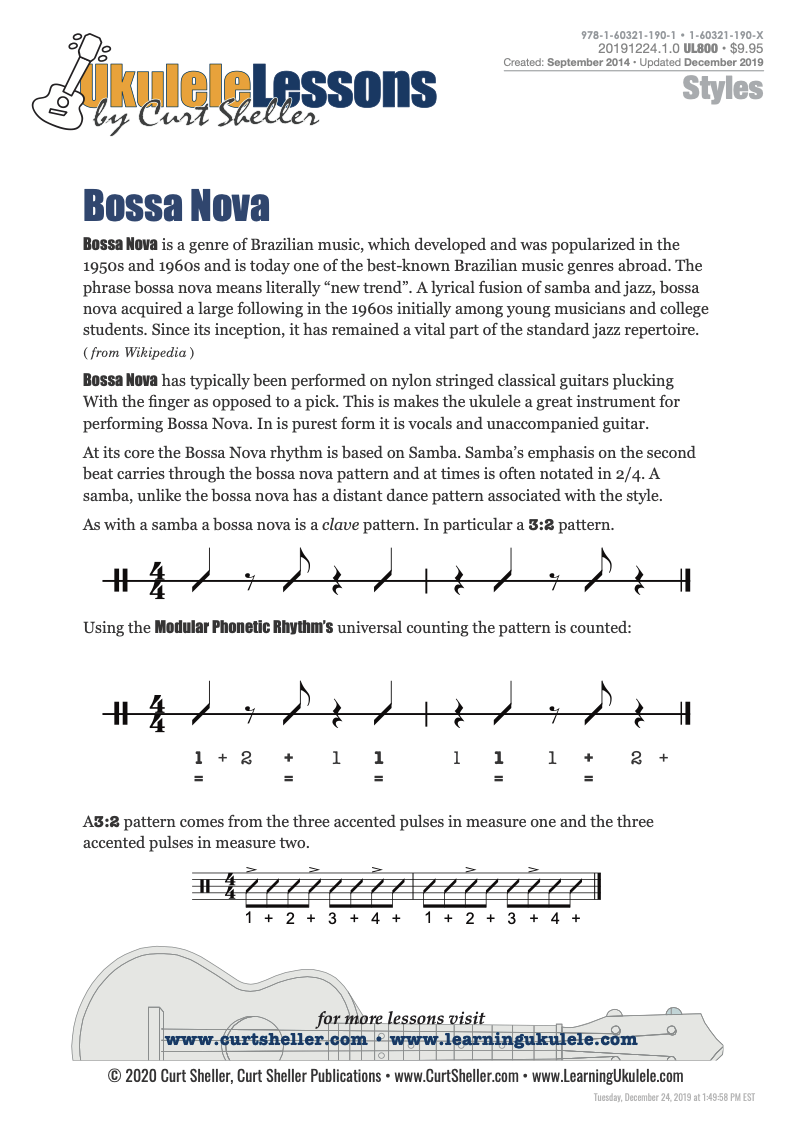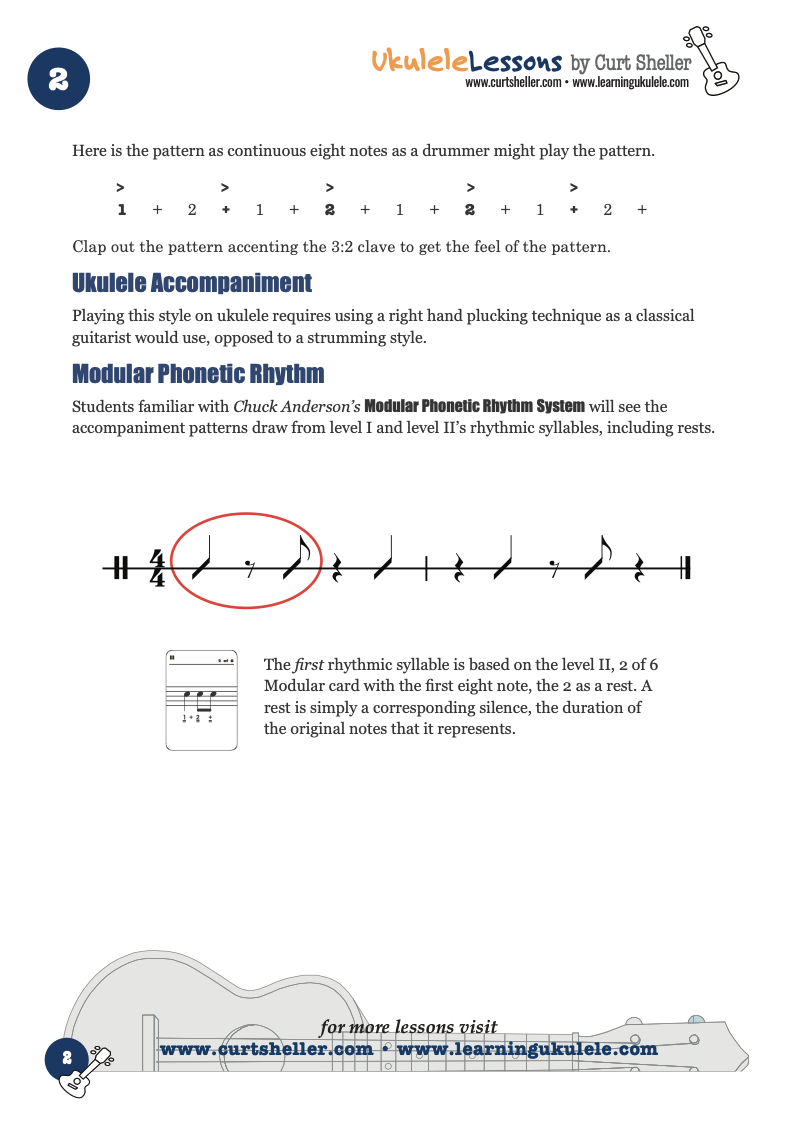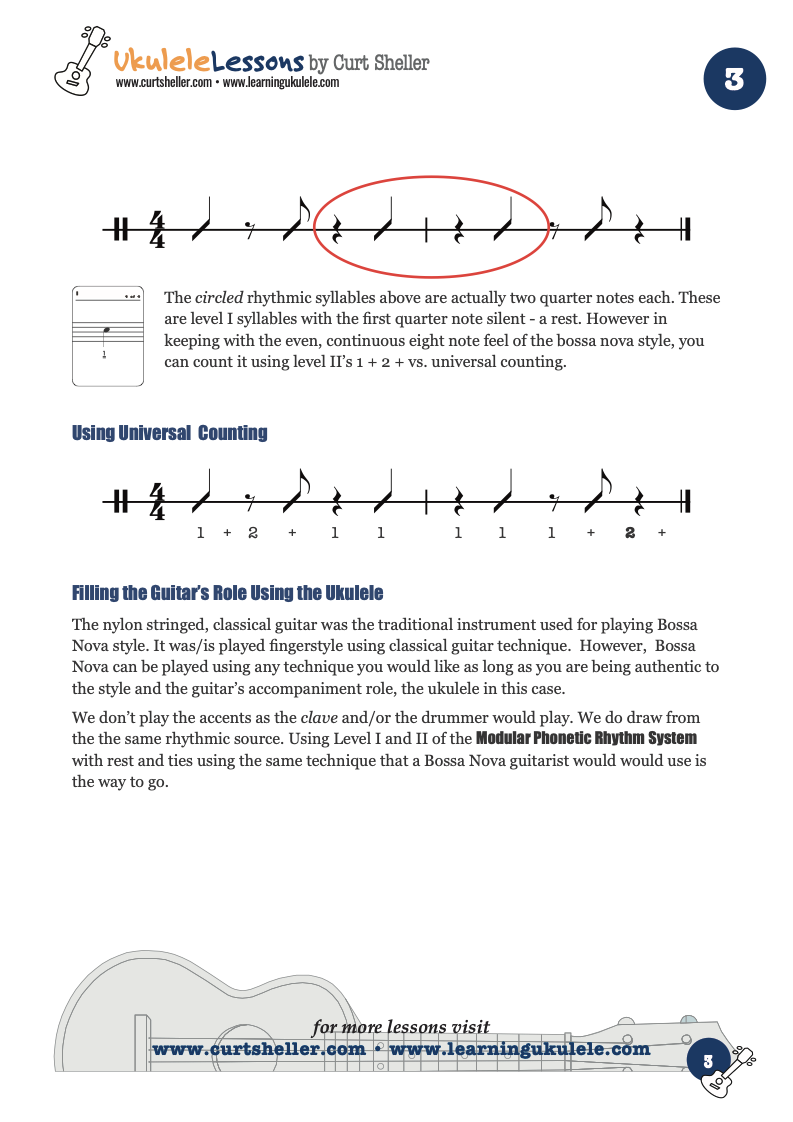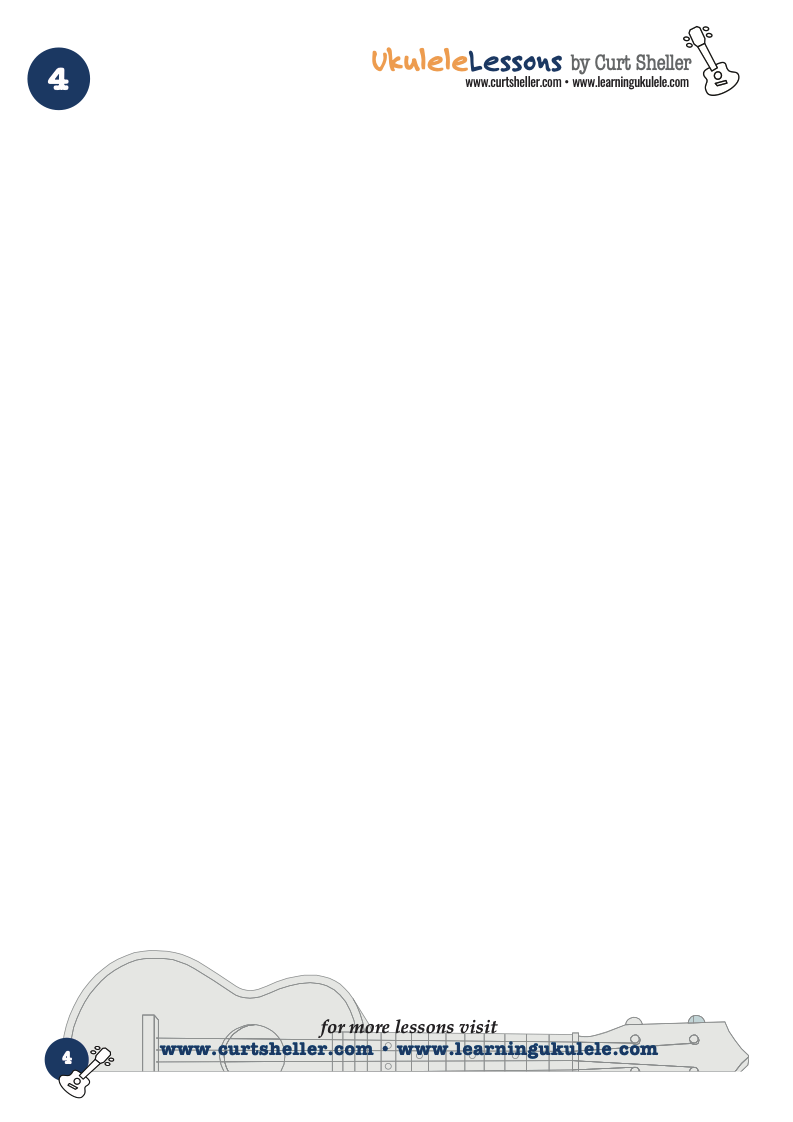 All 4 sample page(s) are viewable on-line.
If you are a registered site member and have the correct permissions you can view ALL the pages of this PDF at a larger size. You can resize the browser window smaller to a tablet or phone size and the pages will magically grow larger.
This Download is NOT part of your LearningUkulele.com membership level. Sign-up for a Site Access or Upgrade your current access level to download this PDF or your can purchase a copy for download.
Each PDF file is a formatted high resolution file that prints out great. You'll need Adobe Reader or a PDF viewing application to view your PDF file.
Bossa Nova
Bossa Nova is a genre of Brazilian music, which developed and was popularized in the 1950s and 1960s and is today one of the best-known Brazilian music genres abroad. The phrase bossa nova means literally "new trend". A lyrical fusion of samba and jazz, bossa nova acquired a large following in the 1960s initially among young musicians and college students. Since its inception, it has remained a vital part of the standard jazz repertoire.
Bossa Nova has typically been performed on nylon stringed classical guitars plucking With the finger as opposed to a pick. This is makes the ukulele a great instrument for performing Bossa Nova. In is purest form it is vocals and unaccompanied guitar.
At its core the Bossa Nova rhythm is based on Samba. Samba's emphasis on the second beat carries through the bossa nova pattern and at times is often notated in 2/4. A samba, unlike the bossa nova has a distant dance pattern associated with the style.

As with a samba a bossa nova is a clave pattern. In particular a 3:2 pattern.

Exploring on Ukulele
We'll use this most famous Bossa Nova to explore the Bossa Nova style on ukulele.
The Girl From Ipanema
by Antônio Carlos Brasileiro de Almeida Jobim , also known as Tom Jobim
Astrud Gilberto and Stan Getz - The Girl From Ipanema (Garota de Ipanema) (1964) LIVE
This is the original hit from 1964 that created the Bossa Nova craze worldwide. Garota de Ipanema won the Grammy Award for Record of the Year and started Astrud Gilberto's career.
Bossa Nova is one of my favorite styles to play. First checkout the videos the get the feel of the song.
The Girl From Ipanema - Frank Sinatra & Antônio Carlos Jobim | Concert Collection
Bossa Nova on Ukulele
The role of ukulele performing in the Bossa Nova style is the same as the guitar's role. The guitarist would typically play a nylon string classical guitar.
Bossa is a syncopated style with a bass note / chord approach. Very doable on a guitar and we'll have to simulate it on ukulele.
The bass is typically the root or fifth of the chords and the thumb plays that as the lowest note of the chord voicing. The index, middle, and ring fingers play the remaining part of the chord.
The rhythmic part of the style is a mixture of Levels I, II and IIR of the Modular Phonetic Rhythm System by Chuck Anderson. This is the sytstem I use with GREAT results.
Key of Db
As a jazz standard The Girl From Ipanema is typically performed in the Key of F as in the Sinatra and Jobim video. The original Getz/Gilberto recording is in the Key of Db .
Here I transposed to the Key of Db for the ukulele to take advantage of all four strings and get the same feeling of the original performance.
Each major and minor keys conveys it's own characteristics and emotions. If doing a song instrumentally, i.e. no vocals, you can pick any key that gives you the characteristics and emotions you are trying to convey. I picked Db to keep the feeling of the original Astrud Gilberto's vocal recording.
German music theorist and composer John Mattheson laid these characteristics and emotions out in his writings in 1713. They were rediscovered and translated by Rita Steblin in her book A History of Key Characteristics in the 18th and Early 19th Centuries in 1983.
Background Chords on Ukulele
These are the chords I'm playing in the video.
The A chords are: Db6/9, Eb13, Ebm7, Ebb7(D7), Ebb7b5(D7b5). In the A section the Harmonic Analysis (HA) is: I II7 Im7 bII7 I bII7 , Hence the technically correct Ebb7 for the II chord. The Ebb7 (Ebb G Bbb Dbb) is same shape as D7 (D F# A C) and are Enharmonic Equivalents which you might already know.
The A Section Chords for Ukulele
Triple Flat
Triple Flats? – That can't be right. Well, yes Virginia theoretically it is. In the key of Db the second, the II chord is Eb. So the bII would be flatted for E double flat Ebb with the Bbb the fifth of the chord. And flatting the fifth results in a triple (bbb) flat. You have to keep the scale degree name / chord degree name in a full diatonic key. Now, granted not a lot of musicians, very few in fact would know this and might call it D7. You would get the right pitches – but the names of the pitches would be wrong for the the key of Db Major .
The triple flats show up in the chord tones for the Ebb7b5. E7 is E G# B D, Eb7 is Eb G Bb Db, Ebb7 is Ebb Gb Bbb Dbb, and Ebb7b5 is Ebb Gb Bbbb Dbb. These are the correct chord spellings for these chords.
Now, knowing all this is would most likely use an Enharmonic Equivalent spelling that would that a majority of musicians would have a changes of playing vs. the theoretical correct spelling. The goal is to get the music played.
This music theory stuff is wild. - Curt
The B Section Chords for Ukulele
The B section of the song is rich in harmonic movement, is actually not that hard to navigate.
The B chords are: D6/9, G9, Dm9, Bb9, Ebm9, Cb9, Fm7, Bb7#11b9, Ebm7, Ab7#11b9,. In the A section the Harmonic Analysis (HA) is: I II7 Im7 bII7 I bII7, Hence the technically correct Ebbb7 ( E triple flat 7 ) for the II chord. The same shape as a D7 which you might already know.
No Vanilla Seventh Chords
Notice that I didn't play many plain vanilla chords. There is an un-written rule in "jazz" that you don't play a simple straight-ahead seventh chord, plain vanilla seventh chords. Add upper partials / chord extensions and/or alter the chord. The extensions and alteration depend on what the resolution of the seventh chord is.
Download or View PDF for Complete Lesson
Download this lesson's PDF file for the latest, complete, and most up-to-date version of the lesson. As well as additional information not presented on-line.
Members and Active Students need to sign-in
to download this lesson's PDF for the complete lesson.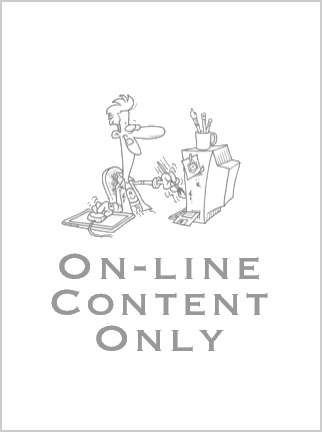 Modular Phonetic Rhythm
• Updated: Aug 1, 2018
"Modular Phonetic Rhythm" by Chuck Anderson represents a significant advance in the teaching and application of rhythm. Eliminating many inefficient aspects of rhythm education, Modular Phonetic Rhythm streamlines the traditional educational approach, resulting in a reflexive reaction to rhythm. This approach is applicable to all ages and to all styles of music.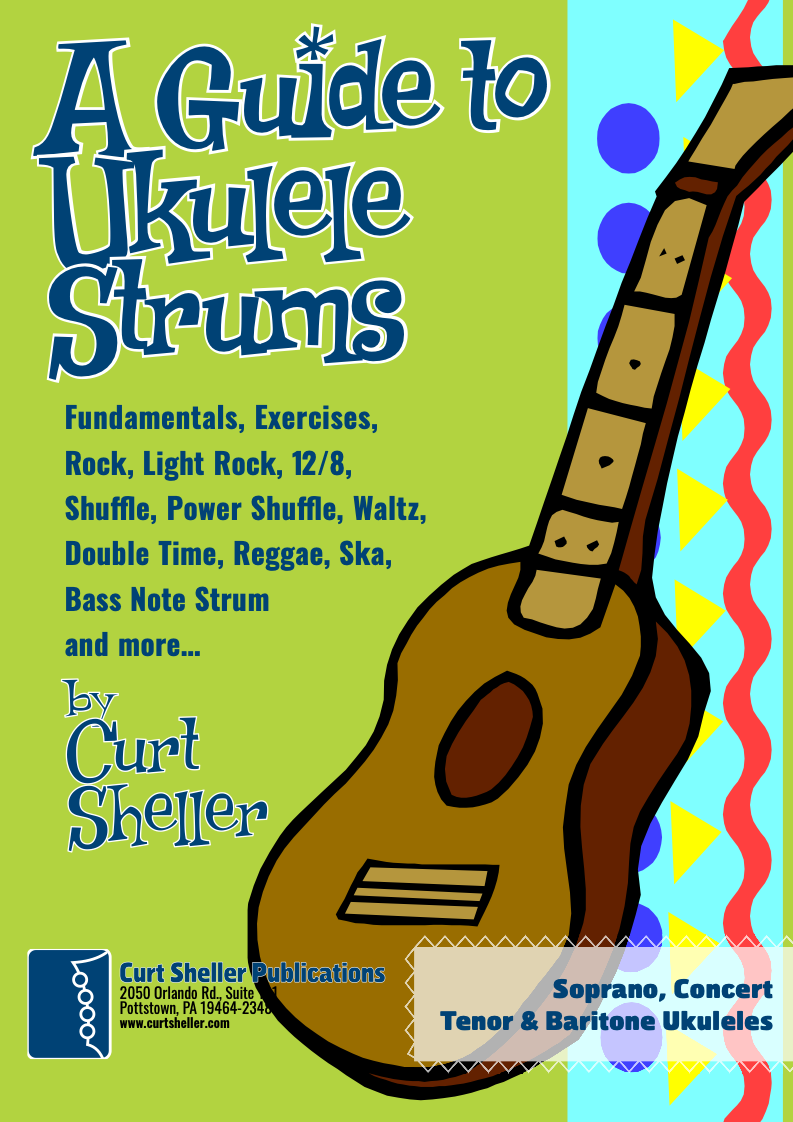 A Guide to Ukulele Strums

Updated: Apr 11, 2019
Learn a variety of strums and rhythmic patterns in wide range of musical styles. One of the first skills a ukulele player learns is the art and craft of strumming, playing rhythm. This refers to an accompaniment technique suitable for the singer, singer - songwriter or someone who plays a support role for another instrument.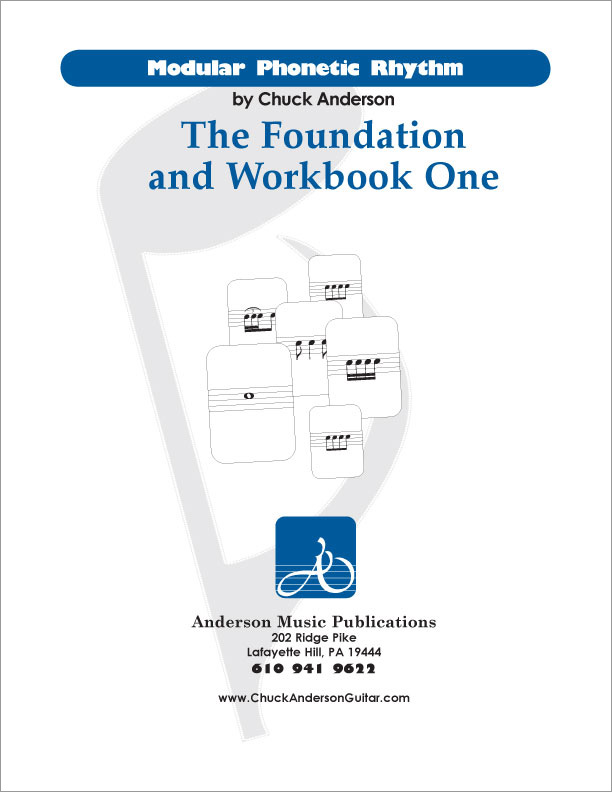 Modular Phonetic Rhythm, The Foundation and Workbook 1

Updated: Nov 9, 2015
Modular Phonetic Rhythm represents a significant advance in the teaching and application of rhythm. Eliminating many inefficient aspects of rhythm education, Modular Phonetic Rhythm streamlines the traditional educational approach, resulting in a reflexive reaction to rhythm.
Black Orpheus
Updated: Dec 9, 2019
Black Orpheus (Portuguese: Orfeu Negro) is a 1959 film made in Brazil by French director Marcel Camus and starring Marpessa Dawn and Breno Mello. It is based on the play Orfeu da Conceição by Vinicius de Moraes, which is an adaptation of the Greek legend of Orpheus and Eurydice, set in the modern context of a favela in Rio de Janeiro during Carnaval.
Blue Bossa
Updated: Feb 9, 2016
Blue Bossa is an instrumental jazz composition by Kenny Dorham (August 30, 1924 - December 5, 1972). It was introduced on Joe Henderson's 1963 album Page One. A blend of hard bop and bossa nova, the tune was possibly influenced by Dorham's visit to the Rio de Janeiro Jazz Festival in 1961. The tune has since been recorded numerous times by different artists, making it a jazz standard.
Desafinado
Updated: Apr 25, 2018
Desafinado, a Portuguese word (usually rendered into English as "Out of Tune", or as "Off Key"), is the title of a bossa nova song composed by Antônio Carlos Jobim with lyrics (in Portuguese) by Newton Mendonça.. The English language lyrics were written by Jon Hendricks and "Jessie Cavanaugh" (a pseudonym used by The Richmond Organisation). Another English lyric, more closely based on the original Portuguese lyric (but not a translation) was written by Gene Lees, and appears on some recordings as well.
Modular Phonetic Rhythm by Chuck Anderson
Updated: Jan 1, 2003
Modular Phonetic Rhythm represents a significant advance in the teaching and application of rhythm. Eliminating many inefficient aspects of rhythm education, Modular Phonetic Rhythm streamlines the traditional educational approach, resulting in a reflexive reaction to rhythm.
NOTE: Each higher access level includes ALL the benefits of the lower levels. Private Lessons include all the benefits of a Premium Access Plans as long as you remain a student on the schedule.
---
Just browsing over both books, they look fantastic! I'm a guitarist and uke player for over 25 years and was thinking about writing a ukulele book but you've already written what I think are the best, most comprehensive and thorough books I've ever seen for the instrument. I just might end up buying every book you've written and I'll be giving my highest recommendation for your books to my friends and students. Thank you so much for taking the time to write such great books! — Peter Rhee
Aloha, Curt, All I can say is WOW! What you have accomplished is simply incredible! All the best — Glen Hirabayashi, The Aloha Boys
Folks, if you haven't stopped by Curt's site, do so right now! ..And get his books, they are fantastic. This guy knows his stuff and is able to pass it along too. — Alan Johnson Proprietor, The 4th Peg
I can highly recommend Curt's Uke books — I have four of them and they are excellent. — fatveg — Portland
Thanks for visiting and checking out the site!
Original Curtie Animation from 1987 for my first web site on a Macintosh II. 34 years ago. Man, does time fly.
"Built for myself (Curt), and sharing with the `Ukulele community!"
LearningUkulele.com has one of the largest collections of lessons, songs, and TABS, luthiers, ukulele builders, ukulele festival and club information, and, ukulele links on the web. I've been on the ®Internet since the early 1990's and This site just never stops growing!!!
Content is added and updated almost daily - so check back often. I really do need to get out more ;-)