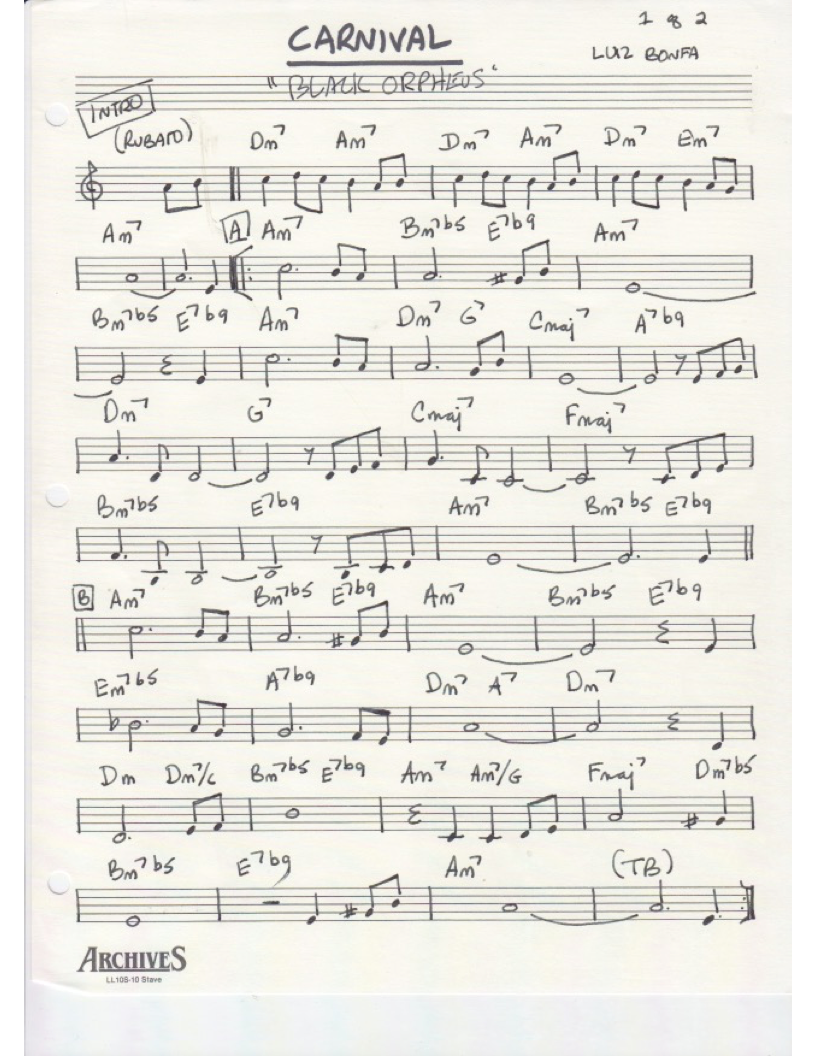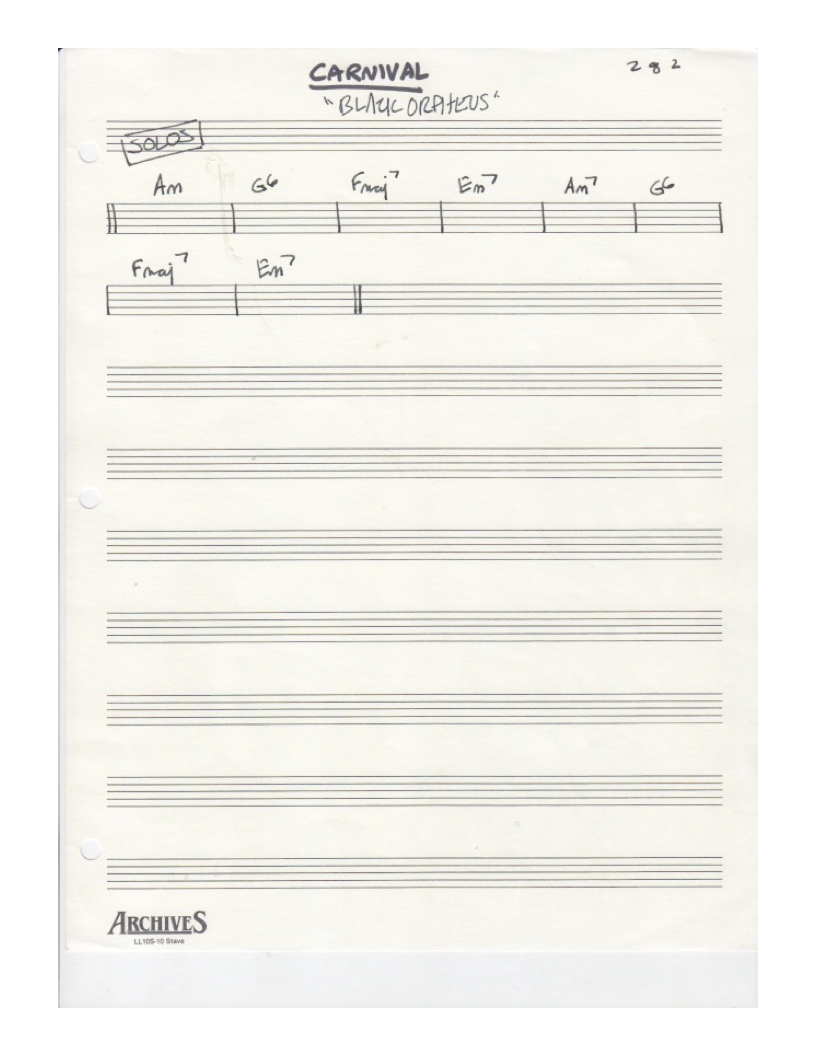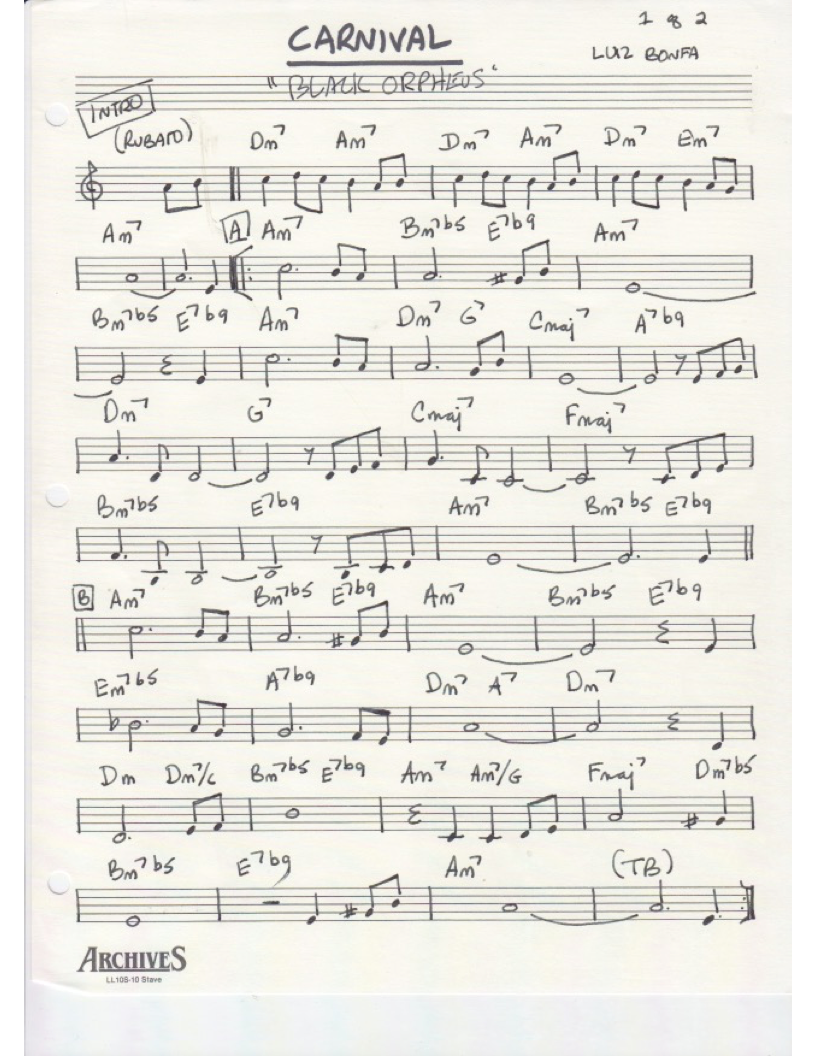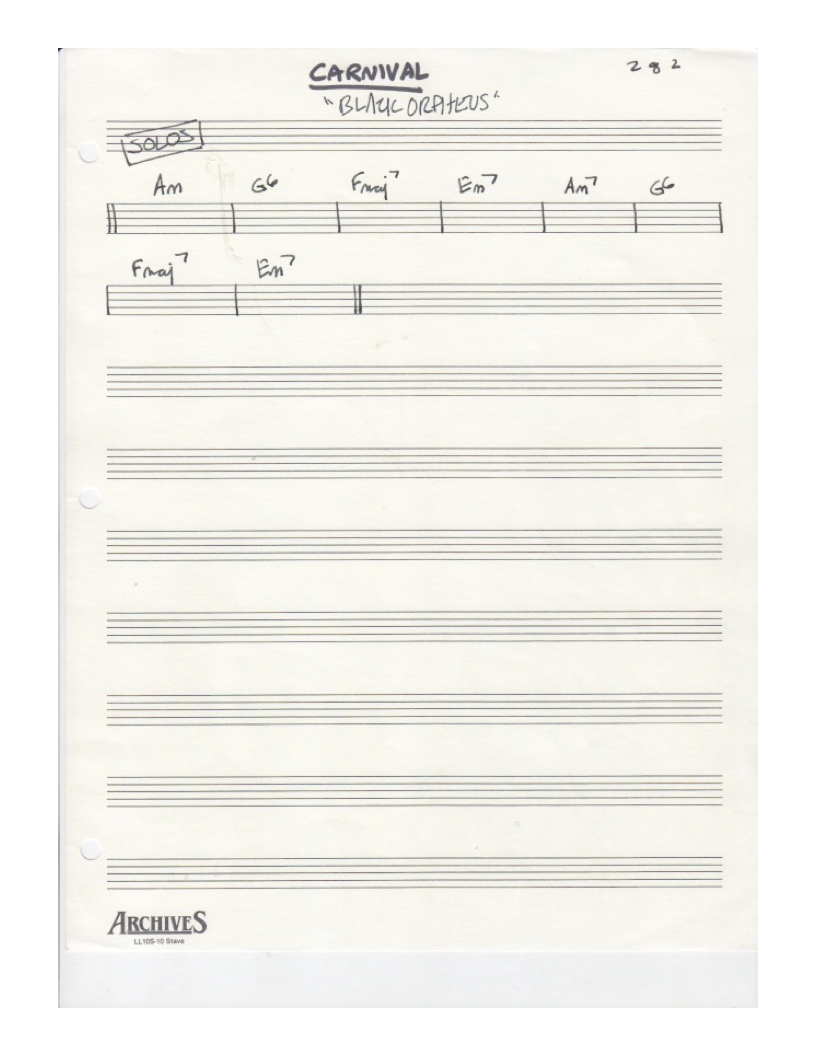 All 2 sample page(s) are viewable on-line.
If you are a registered site member and have the correct permissions you can view ALL the pages of this PDF or Samples pages at a larger size. You can resize the browser window smaller to a tablet or phone size and the pages will magically grow larger.
Or, use the Online PDF Viewer . available for premium members .
View the Download section below to download the song files for the complete and most up-to-date versions.
Black Orpheus (Portuguese: Orfeu Negro) is a 1959 film made in Brazil by French director Marcel Camus and starring Marpessa Dawn and Breno Mello. It is based on the play Orfeu da Conceição by Vinicius de Moraes, which is an adaptation of the Greek legend of Orpheus and Eurydice, set in the modern context of a favela in Rio de Janeiro during Carnaval. The film was an international co-production between production companies in Brazil, France and Italy.
Black Orpheus

— Premium Play-along Track
Play-along Demo: Desafinado
This play-along track is ONLY available to active users with Gold Level, Premium Site Access. "Can't give it all away."
Listen to this FREE track as a sample of the quality of these custom play-along tracks.
---
I, (Curt) originally created these tracks to perform over for gigs and this was a demo for booking gigs.
These Premium Play-along Tracks are available to LearningUkulele.com Site Members and are my personal one-of-kind tracks I (Curt) and Chuck Anderson recorded and arranged.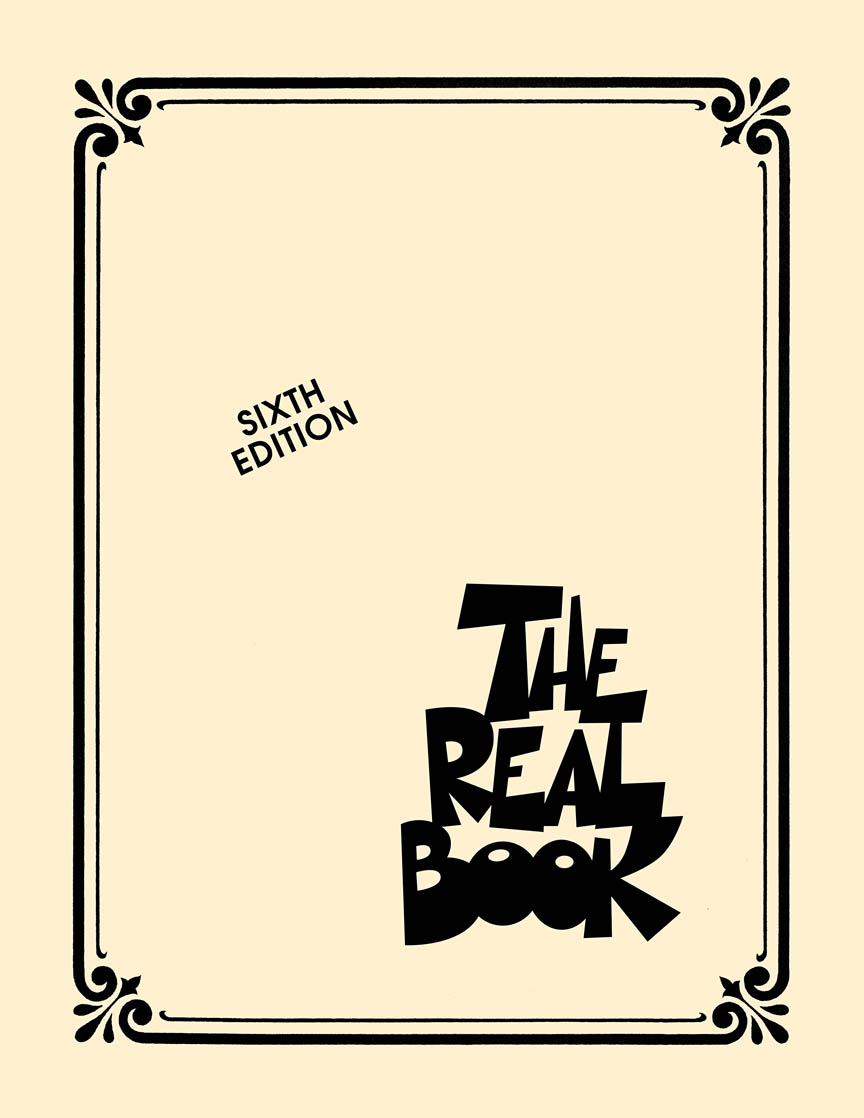 Black Orpheus is in the Real Book - Volume 1 — Sixth Edition book.
The film is particularly noted for its soundtrack by two Brazilian composers: Antônio Carlos Jobim, whose song "A felicidade" opens the film; and Luiz Bonfá, whose "Manhã de Carnaval" and "Samba of Orpheus" have become bossa nova classics. The songs sung by the character Orfeu were dubbed by singer Agostinho dos Santos.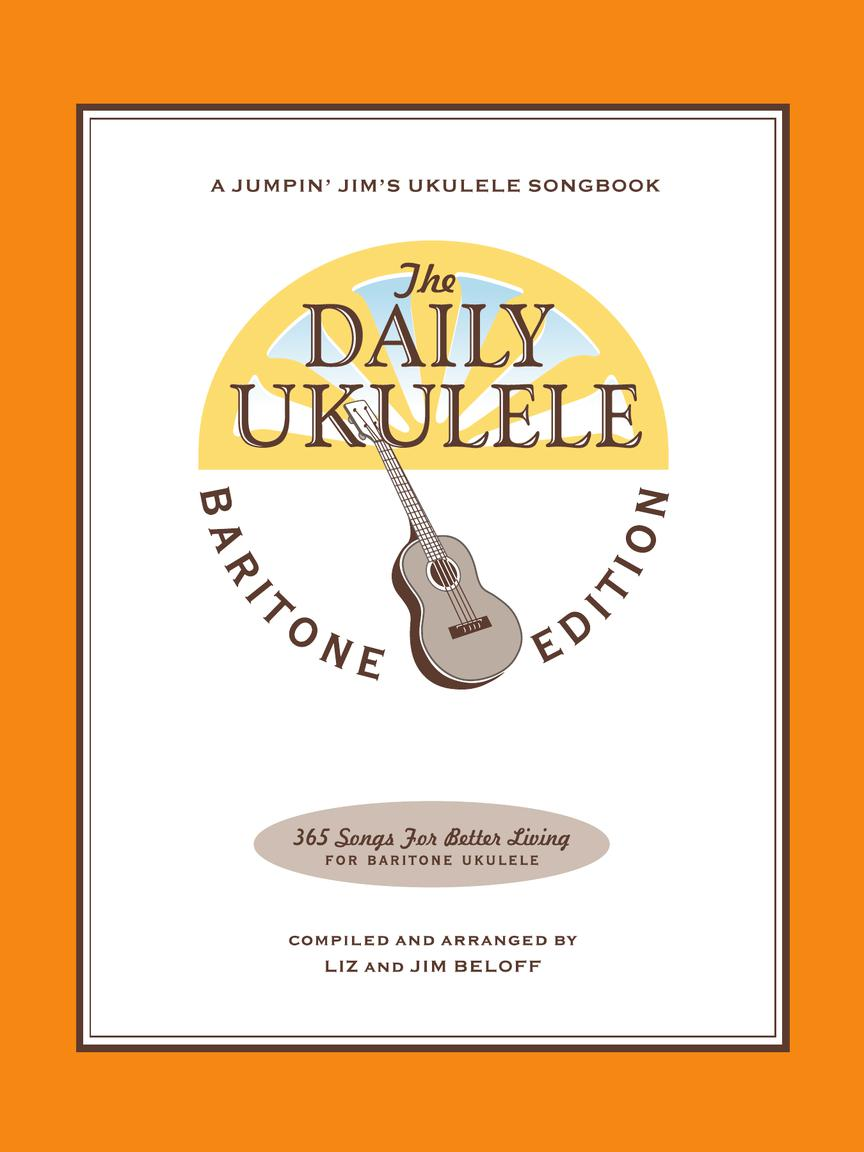 Black Orpheus is in the The Daily Ukulele — Leap Year Edition — 366 Songs for Better Living book.
Black Orpheus won the Palme d'Or at the 1959 Cannes Film Festival as well as the 1960 Academy Award for Best Foreign Language Film and the 1960 Golden Globe Award for Best Foreign Film (in those awards the film was credited as a French production; only in the 1961 BAFTA Award for Best Foreign Language Film was Brazil credited together with France and Italy).
Large tracks of the film were shot in the Morro da Babilônia, a favela in the Leme neighbourhood of Rio de Janeiro. In 1999, the film was essentially remade as Orfeu by Carlos Diegues, this time with a soundtrack featuring Brazilian singer-songwriter Caetano Veloso.
Main Song Download(s)
The main downloads for this Song.
Black Orpheus - Lead Sheet for Premium Play-along Track

Updated: 31 Dec 2016

Members Only
Log-in to access.
Black Orpheus - Premium Play-along Track

Updated: 31 Dec 2016

Members Only
Log-in to access.
Related Lessons
Related Lessons for Black Orpheus.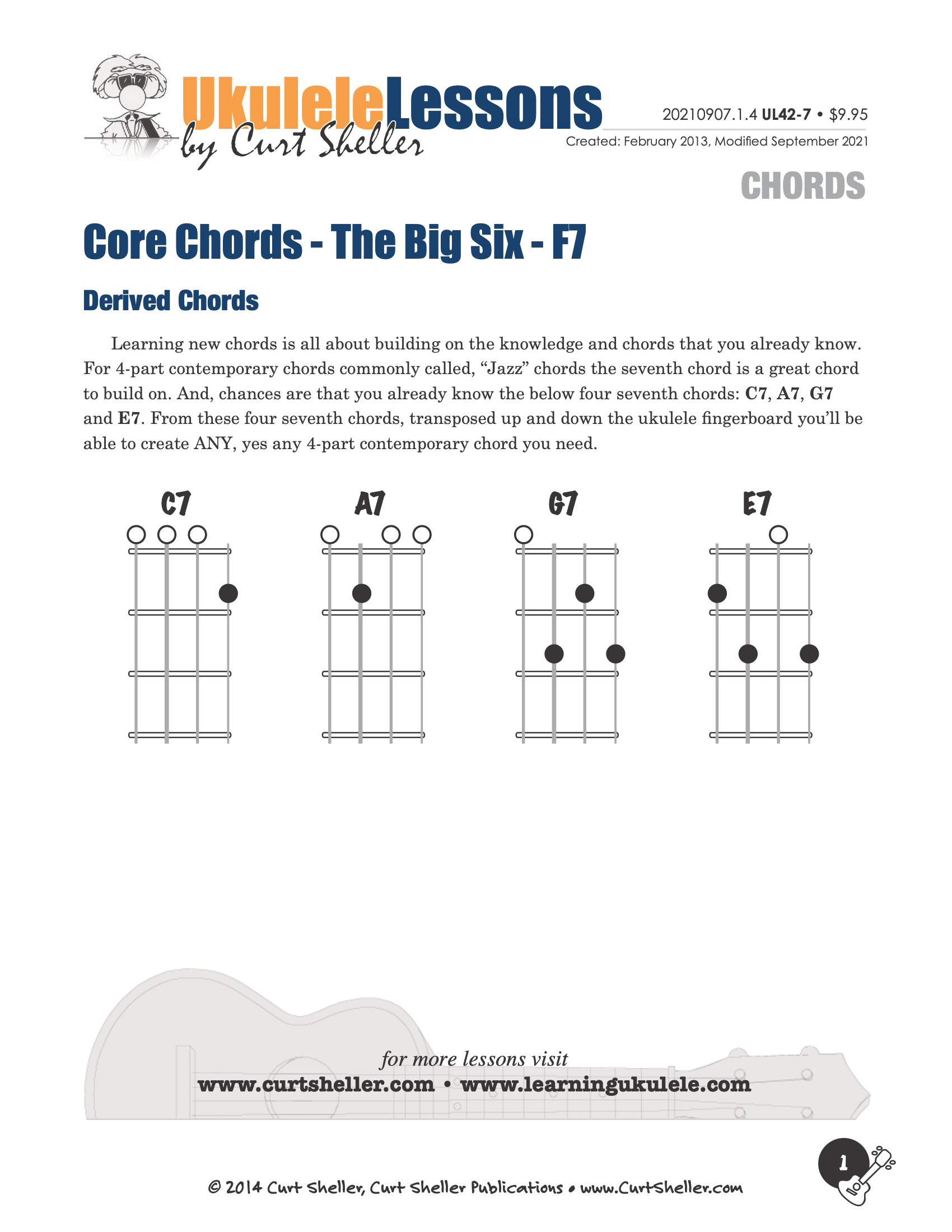 Core Chords - The Big Six - Building a Solid Chord Foundation
• Updated: 07 Sep 2021
The Big Six Core Chords is a series of lessons for building your core, essential 4-part chords. These chords commonly called jazz chords, are really just 4-part chords used in a wide range of musical styles. These chords include: Seventh , Major Seventh, Minor Seventh, Half Diminished Seventh or Minor Seven Flat Five, Diminished Seventh, and Augmented Seventh. These six chords form a core set of chords.
Related Books
Related Books for Black Orpheus.
Related Lesson Series
Related Lessons Series for Black Orpheus.
Core "Jazz" Ukulele Chords - The Big Six
Updated: 01 Jan 2003
Core Chords for Ukulele, The Big Six - From four F7 chord voicings or shapes, your can build your massive 4-part, a.k.a., "jazz" chord vocabulary. Beyond basic open position chords, basic movable form chords and a core set of 4-part chords. There are just too many chords shapes too memorize.
Related Song Files, Resources and Assets
Related Assets for Black Orpheus.