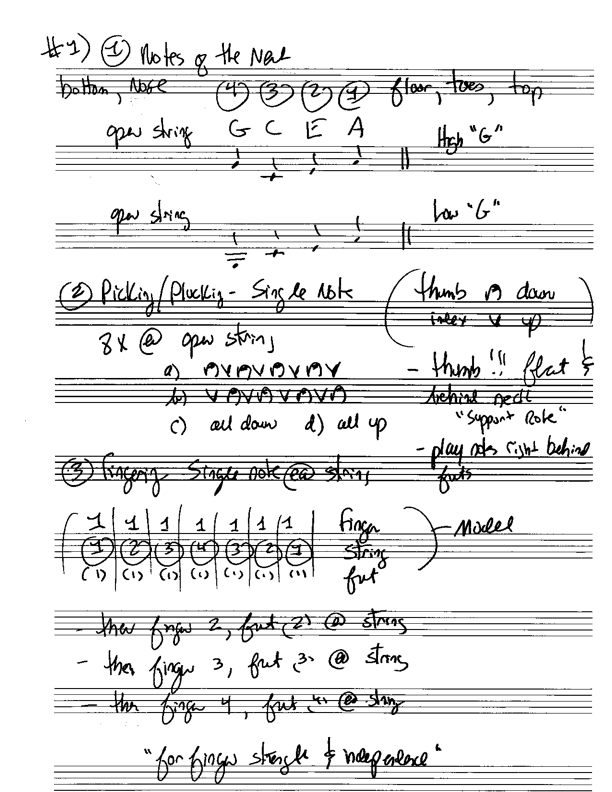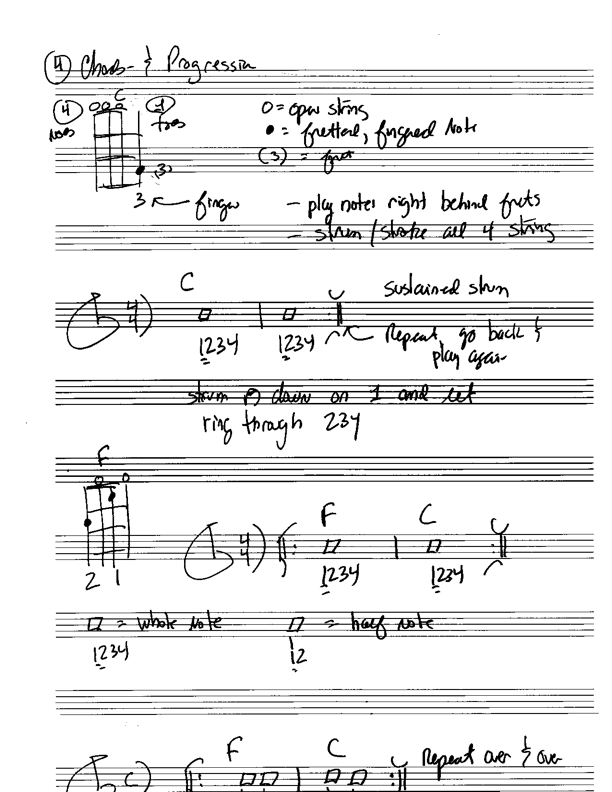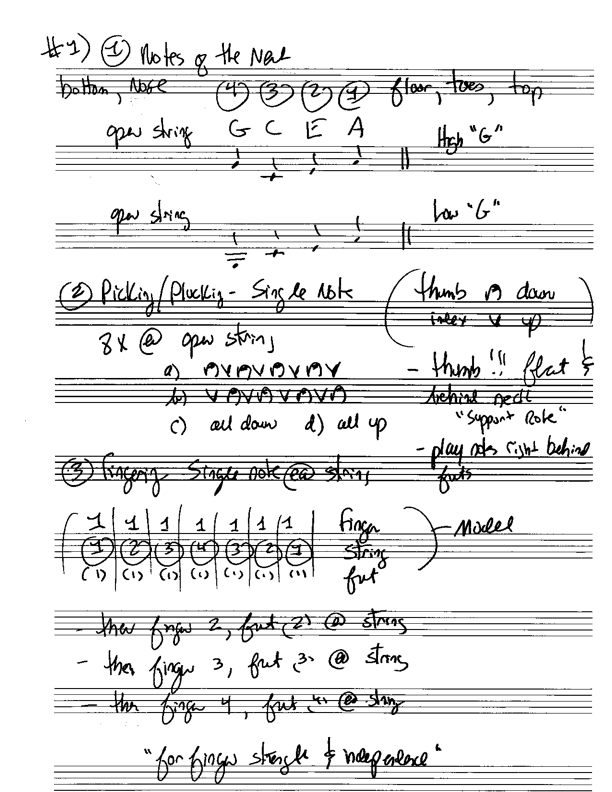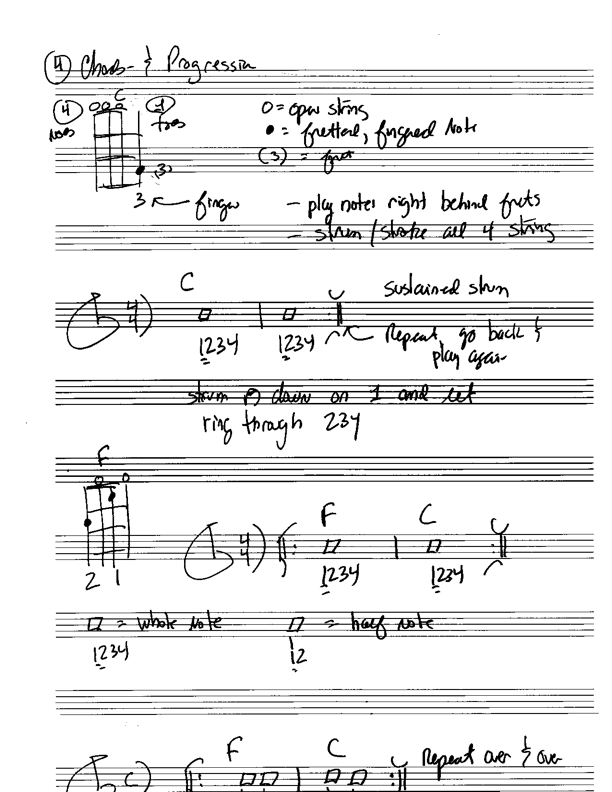 All 2 sample page(s) are viewable on-line.
If you are a registered site member, have verified your email address, and have the correct permissions you can view ALL the pages of this PDF or Samples pages at a larger size using the LearningUkulele.com Online PDF Viewer .
This Download is NOT part of your LearningUkulele.com membership level.
Sign-up for Premium Site Access or Upgrade Your Plan your current access level to download this PDF or your can purchase a copy for download.
After purchasing a PDF , a download link will be sent to you within 24hrs. Working on getting it to be automated.
Each PDF file is a formatted, high resolution file that prints out great. You'll need a PDF Reader or application capable of viewing PDF files to view the PDF.
Download the PDF file for the latest, complete, and most up-to-date version. As well as additional information not presented on-line.
Members and Active Students need to sign-in to download this lesson's PDF for the complete lesson.
First `Ukulele Lesson
This is a scan of a typical first lesson that ALL students new to the ukulele might get in one of my private one-on-one lessons. View the full lesson for my notes and my comments on what doesn't make it on every the sheet. There's a lot of that goes on in an individual private lesson and is different from student to student.
After asking a new student what their music goals are and what they expect to get out of lessons. We dive right into how the ukulele, what the role of the mont, hands and ear hand etc…
The assignments, at least the first three are based on knowing the ukulele fingerboard and technique. You'll never be any better than you actually ability to execute with your hands what your inner ear and mind what.
Learning the Ukulele Fingerboard
This is the first item in EVERY lesson - it's that important and really pays off down the road. It is one of the few things you can practice where you don't actually need the ukulele. It also, has one of the biggest return on investment, the ROI as they say in the corporate world. You actually memorize the notes of the fingerboard well before you actually get the full benefit for all the effort. It takes a while to memorize the fingerboard so we start right out of the box with lesson one.
First `Ukulele Lesson…
The standard notation is there for reference at this point in time unless your goals also includes to read actual music — the notes.
Right Hand Technique
For Single Note technique the ukulele is typically played with your fingers. For single notes the thumb is pretty much relegated to down strokes. The finger down a better job when handling the up strokes. The first assignment is the practice each separately.
Left Hand Finger Strength and Independence
The left hand will do things that its hasn't been called on to do before. The fingers of the left hand need to operate independently of each other and at times together. The first series of assignments start with developing single finger independence.
Some of the notes that I relay to the student are to play notes right behind the frets. After showing them the proper thumb placement and how to get it themselves, I have them take finger one, the finger tip and run it up and down the fingerboard on string one and feel the frets. Then do it again super, super slow and as soon as you feel a fret stop - and that's where to play a single notes.
This exercise has you train each finger in play their own fret on each string starting with string one, closest to your toes and then string two, string three, string four and back to strings three, two and one. Repeating this on fret two with finger two, fret three with finger three and finally fret four with finger four. You can't do too many of these and you can do them while watching TV. It's totally to develop the motor skills and independence.
Chords and Chord Progressions
Then it's in to your first chords and chord progressions with some basic strums.
The first lessons is really to set the foundation for what is too follow. In the general scheme of things and based on what's written in the lessons book, it might appear that a lot is not getting done. However there is a lot between the lines that goes in the lessons that don't make it to the lessons sheet and all depends on what any one individual brings to the lessons. Elements such as there experience with learning and play on other instruments. Their age and life experiences, their goals and expectations for the ukulele.
You first chord is naturally one of the most common chords everyone learns on ukulele - the C or C major chord.
Then it's on to the common chords in the common keys that are next, as one of you your main goals is most likely to play songs. A song acts as a recipe and tells you what you need to know to play the song. that is one of the big benefits of private lessons. There is a lot more to the song that is actually on the page.
Chord and chord progressions (songs) are what you will need the most of and is the largest number of lessons available on the site.
Next is learning various style and the rhythmic patterns - the strums, that can go along with these chords and chord progressions.
Recommended Lessons Series
Checkout the over 70 Lesson Series available.
Download the PDF file for the latest, complete, and most up-to-date version. As well as additional information not presented on-line.
End of Lesson - Thanks, Hope You Enjoyed It!
Related Lessons, Videos, Lesson Series, Songs, Books & Reference Charts, Resources & Assets, Workshops are below.
Related Lessons
Related Lessons for First `Ukulele Lesson.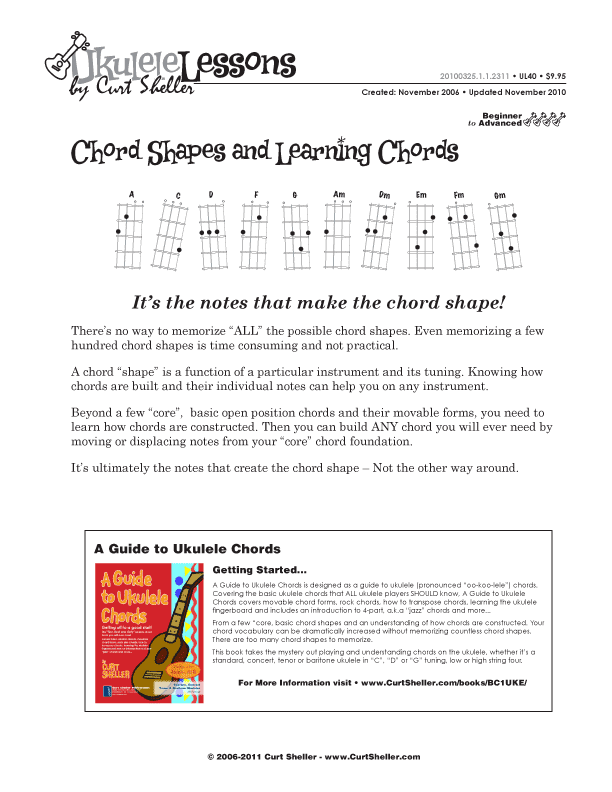 Chord Shapes and Learning `Ukulele Chords
Updated: 11 Jan 2020
Pick up any chord dictionary, and one thought that should go through your mind is - TOO MANY CHORDS There is now way to memorize all those shapes. It would be better off learning how they came up with all those shapes. Most chord dictionaries are also just like pages transposed to all possible keys.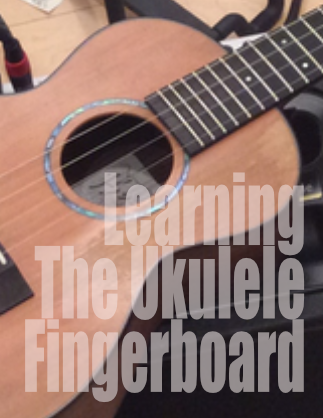 Learning the `Ukulele Fingerboard (Finally!!!)
Updated: 20 Oct 2021
Most players struggle with learning the names of the notes of the ukulele fingerboard. There doesn't seem to a pattern and notes repeat. There is an easy way and "it's easier that you think." Most players know the names of the open strings for their favorite tuning.
Related Lesson Series
Related Lessons Series for First `Ukulele Lesson.
Before You Pick Up Your Uke, Getting Started Basics
Updated: 08 Jun 2023
These ukulele lessons are essential for both beginners who are just starting out and seasoned players who have already gained some experience. Even if you consider yourself a seasoned player, exploring this series of lessons can still be highly beneficial. You are likely to discover new insights and perhaps even be reminded of valuable information that can greatly assist you when teaching beginners or further enhancing your own skills.
Building Your Core Strums for Ukulele
Updated: 31 Jul 2023
Rhythm are in-separately linked to strums. Using the Modular Phonetic Rhythm System developed by Chuck Anderson this series of lessons start with the core four strums all ukulele players use and throughly digs in to the many variations possible.
Ukulele Strums - Getting Started
Updated: 01 Jan 2003
Strums are in-separately linked to rhythm. Using the Modular Phonetic Rhythm System developed by Chuck Anderson this series of lessons starts with the core four strums all ukulele players use, need to know and throughly digs into the many variations possible.
Related Songs
Related Songs for First `Ukulele Lesson.
Related Books & Charts
Related Books for First `Ukulele Lesson.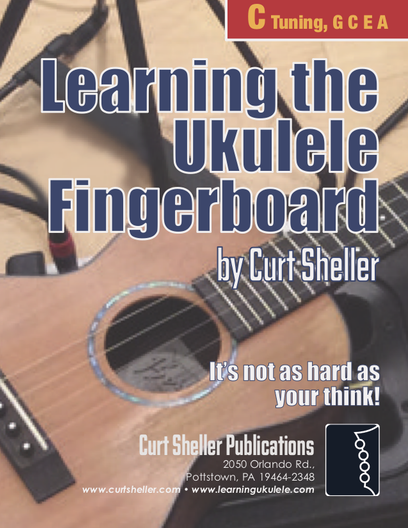 Learning the Ukulele Fingerboard - C Tuning
Updated: 18 Jan 2023
Finally, learn the names of the notes of the fingerboard. Learning the notes of your instrument allows you the flexibility of not having to remember so many shapes. There are simply way too many chords, scale and notes patterns, and shapes to remember. It all comes down the notes.
Books
Reference Charts
Related Lesson Files, Resources and Assets
Related Assets for First `Ukulele Lesson.