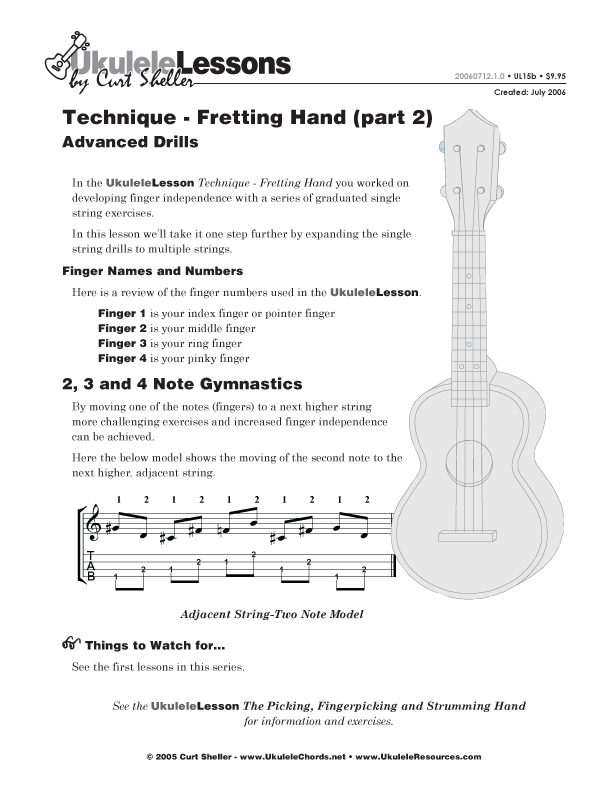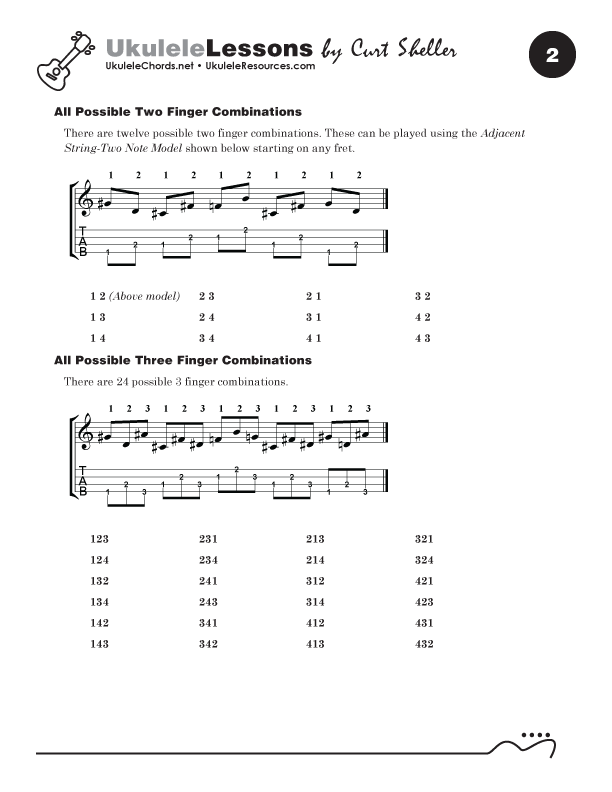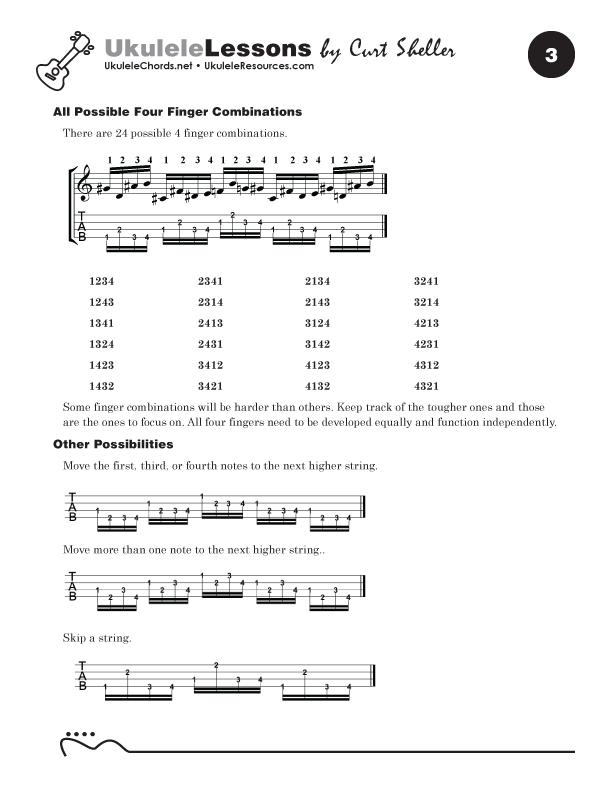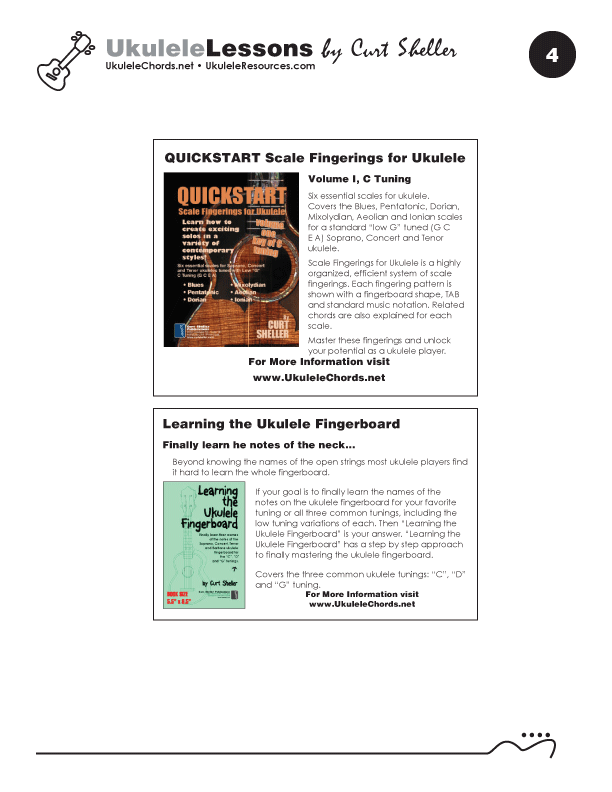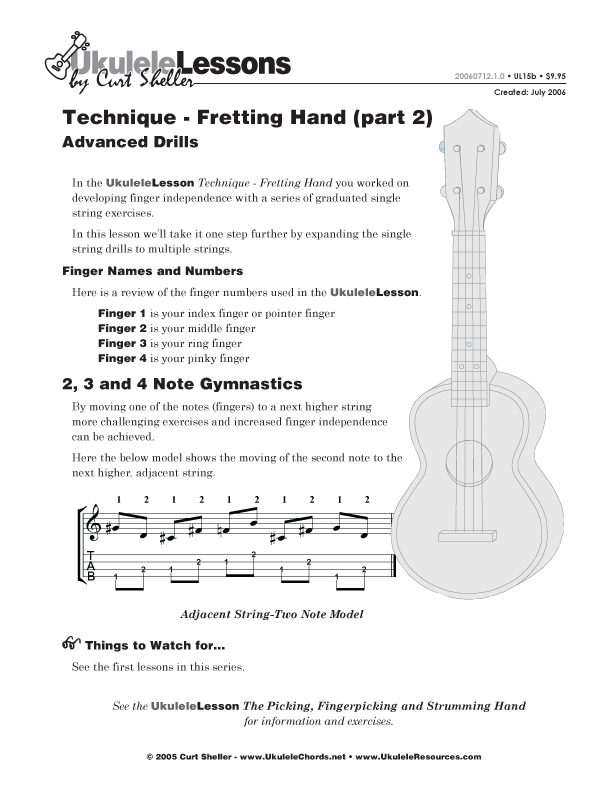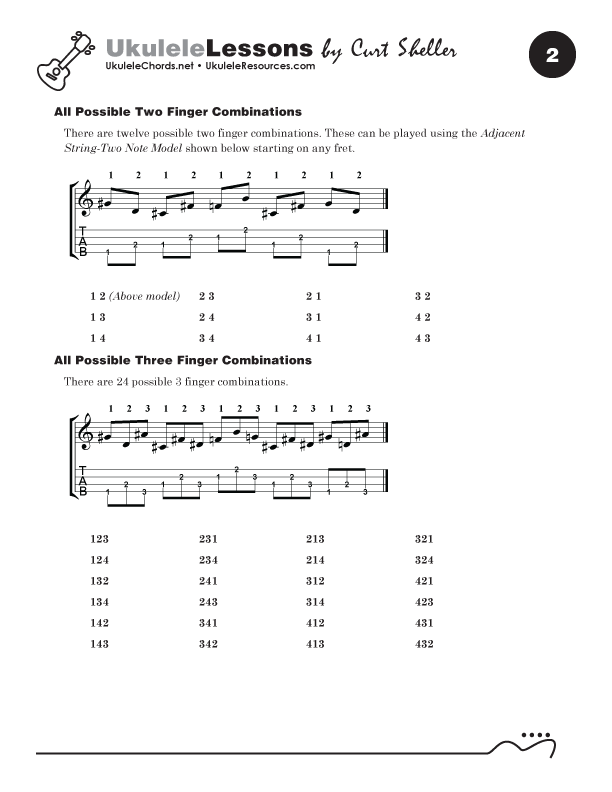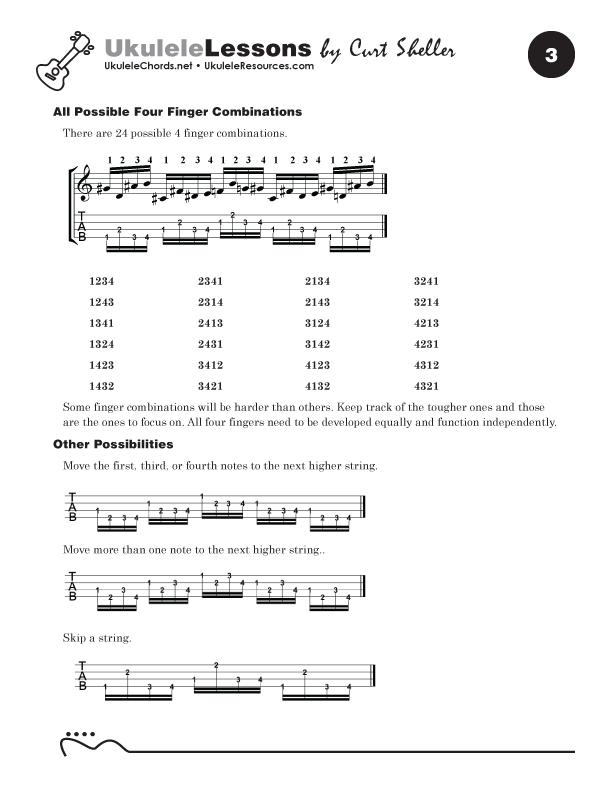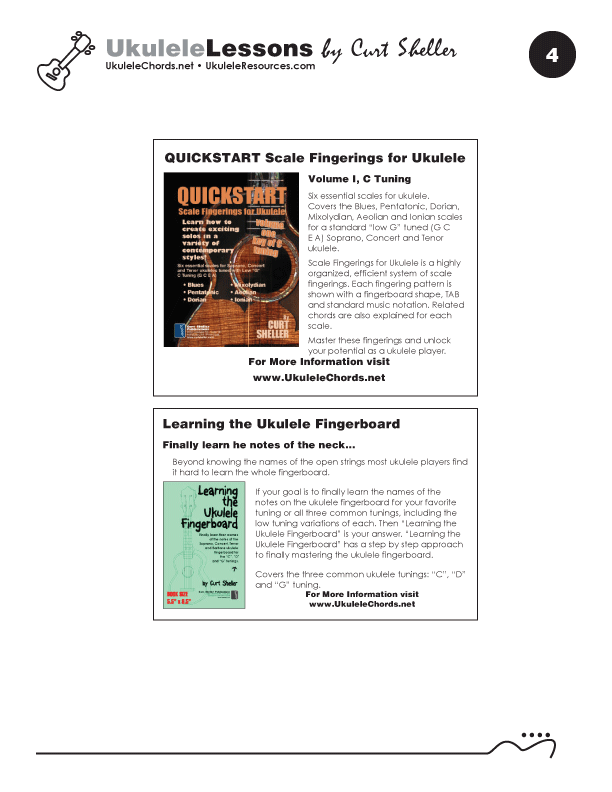 All 4 sample page(s) are viewable on-line.
If you are a registered site member and have the correct permissions you can view ALL the pages of this PDF or Samples pages at a larger size. You can resize the browser window smaller to a tablet or phone size and the pages will magically grow larger.
Or, use the Online PDF Viewer . available for premium members .
Each PDF file is a formatted, high resolution file that prints out great. You'll need Adobe Reader or a PDF viewing application to view your PDF file.
Advanced Single Note Fingering Drills for `Ukulele
To develop strong and independent left hand technique these series of graduated drills or finger gymnastics will increase your the comfort zone of usable technique.
This lesson expands basic single string drills using multiple strings.
Developing finger strength and independence will allow your to explore your full musical potential. This will able your to explore more challenging musical situations.
Video Available for Premium Site Members Only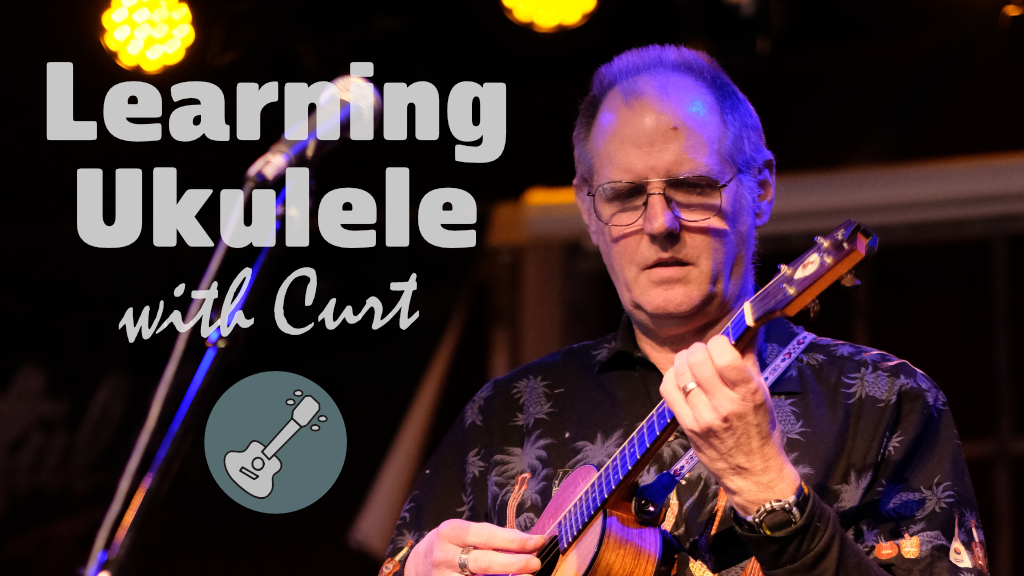 This Video is NOT part of your LearningUkulele.com Site Access level. Sign-up for Premium Site Access or Upgrade your current access level to view this video. Sorry can't continue to justify giving soo much away for FREE. For FREE videos hit up YouTube.
End of Lesson - Thanks, Hope You Enjoyed It!
Download or View PDF for Complete Lesson
Download this lesson's PDF file for the latest, complete, and most up-to-date version of the lesson. As well as additional information not presented on-line.
Members and Active Students need to sign-in to download this lesson's PDF for the complete lesson.
Related Lessons
Related Lessons for Advanced Single Note Fingering Drills for `Ukulele.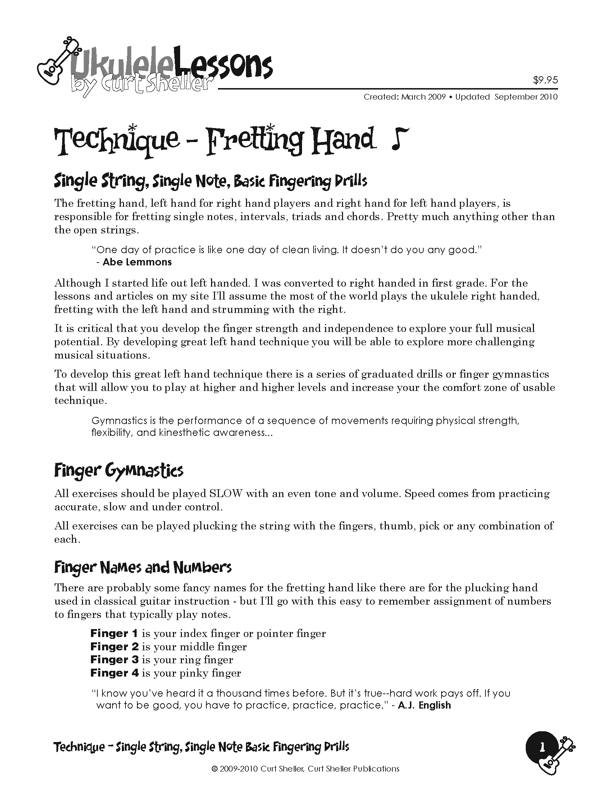 Basic Single Note Drills for `Ukulele
• Updated: 30 Sep 2010
Basic one, two, three and four note single string drills for ukulele for developing finger strength and independence. It's critical a player develop the finger strength and independence to explore their full musical potential. By developing a great fingerboard hand, you will be able to explore more challenging musical situations.
Related Books
Related Books for Advanced Single Note Fingering Drills for `Ukulele.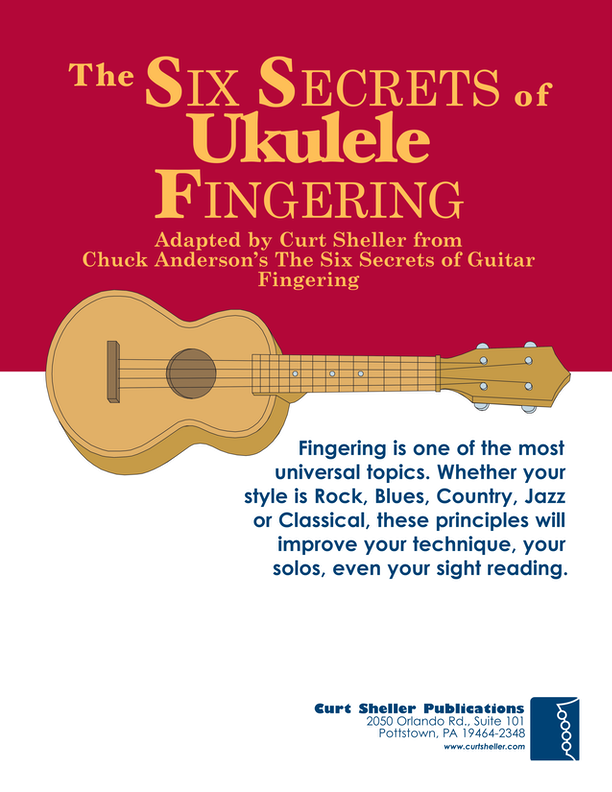 Six Secrets of Ukulele Fingering

Updated: Aug 17, 2021
Learn the six fingering principles to navigating the ukulele fingerboard. Fingering is one of the most universal topics. Whether your style is Rock, Blues, Country, Jazz or Classical, these principles will improve your technique, your solos, even your sight reading. Think of fingering as a series of pathways. When you learn to connect these pathways, there are benefits not only to technique but also to creativity.
Related Lesson Series
Related Lessons Series for Advanced Single Note Fingering Drills for `Ukulele.