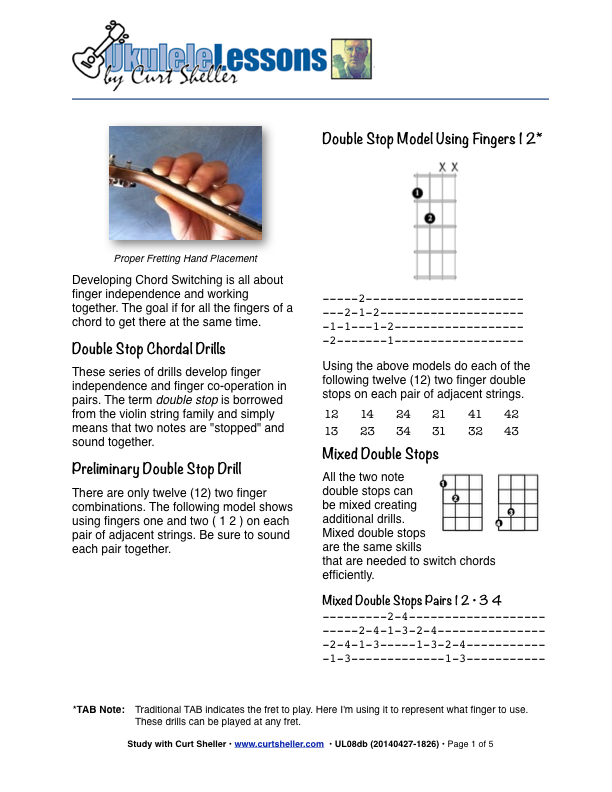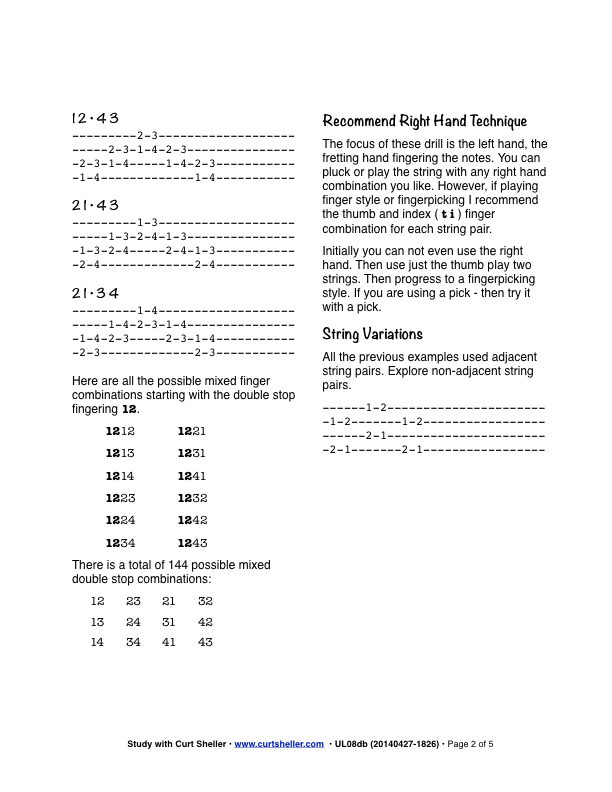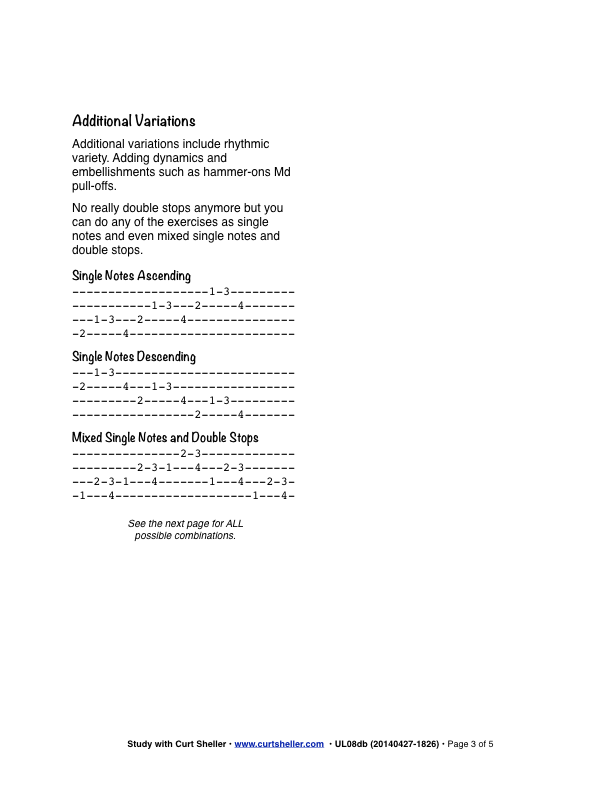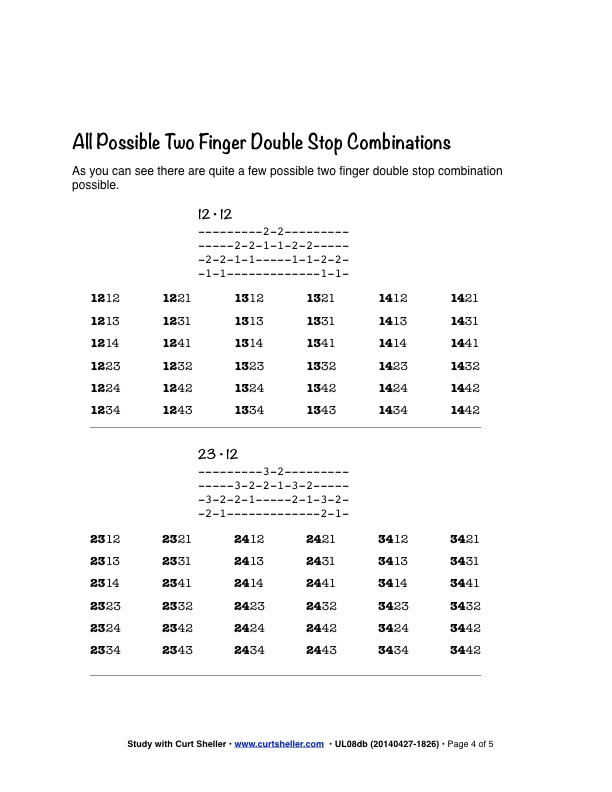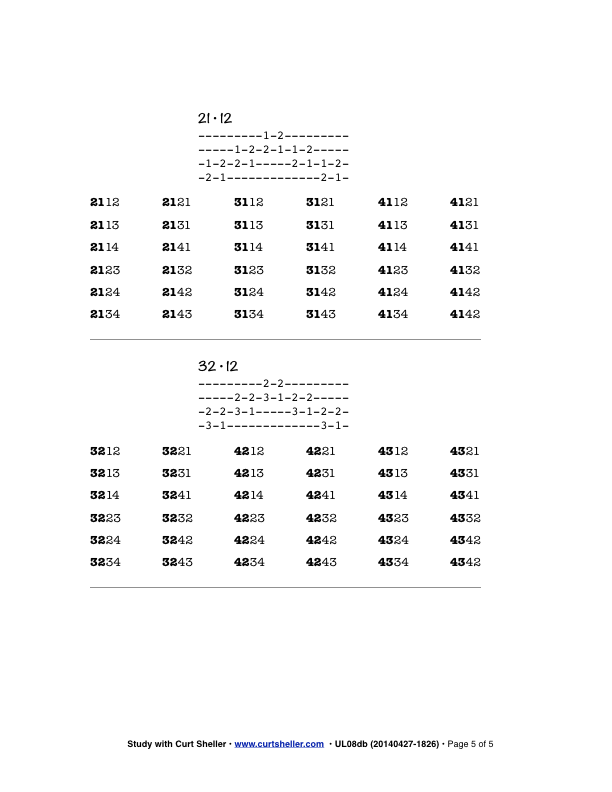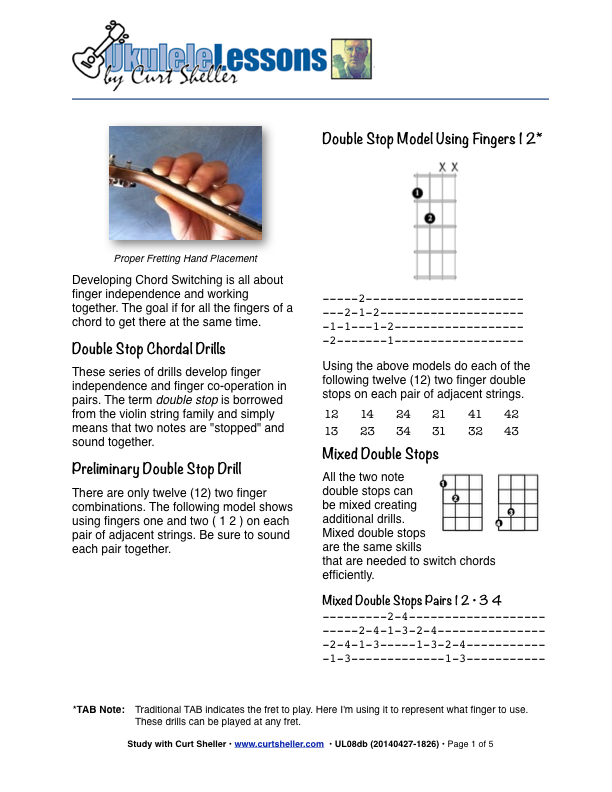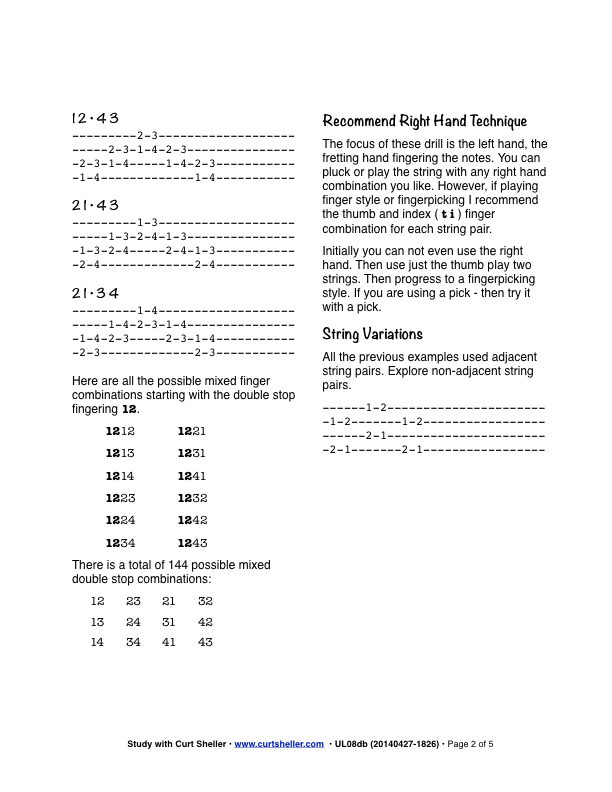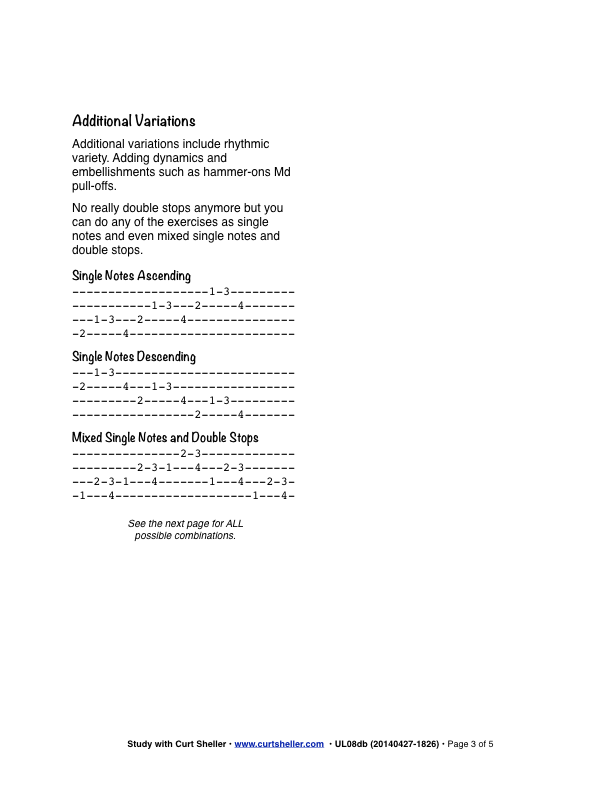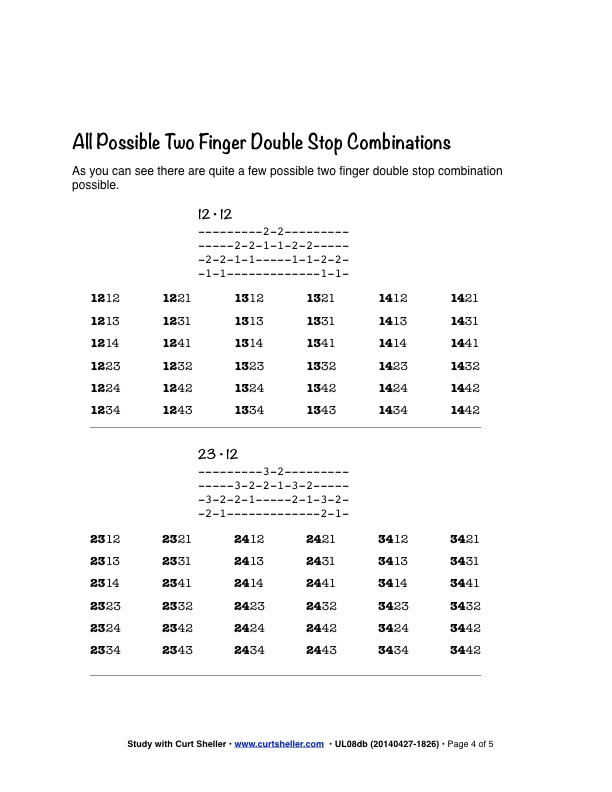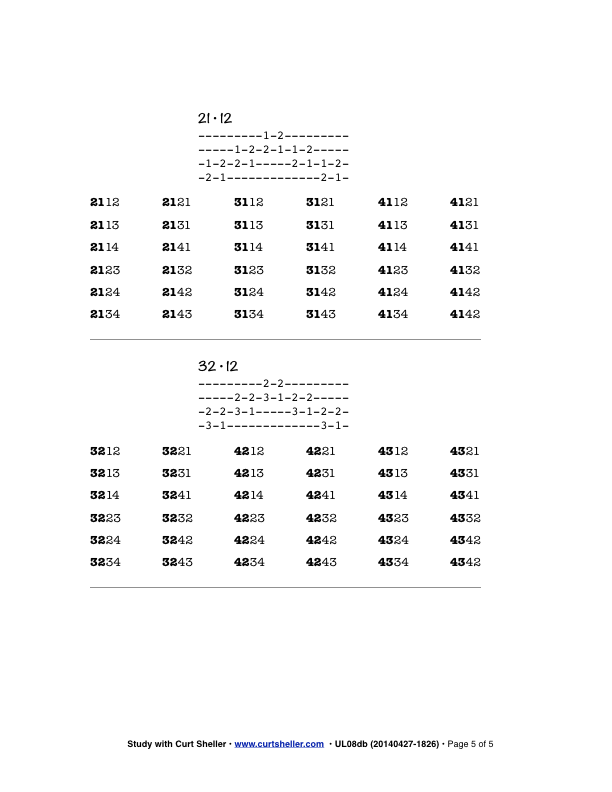 All 5 sample page(s) are viewable on-line.
If you are a registered site member, have verified your email address, and have the correct permissions you can view ALL the pages of this PDF or Samples pages at a larger size using the LearningUkulele.com Online PDF Viewer .
This Download is NOT part of your LearningUkulele.com membership level.
Sign-up for Premium Site Access or Upgrade Your Plan your current access level to download this PDF or your can purchase a copy for download.
After purchasing a PDF , a download link will be sent to you within 24hrs. Working on getting it to be automated.
Each PDF file is a formatted, high resolution file that prints out great. You'll need a PDF Reader or application capable of viewing PDF files to view the PDF.
Download the PDF file for the latest, complete, and most up-to-date version. As well as additional information not presented on-line.
Members and Active Students need to sign-in to download this lesson's PDF for the complete lesson.
Switching chords are all about finger independence and working together. This can be developed using the double stop fingering drills presented in this lesson.
Additional Content
Available for Premium Site Access Plans Only
A Double Stop is a term borrowed from violin technique where you are stopping two strings or two notes – an interval.
Double Stop Chordal Drills
These series of drills develop finger independence and finger co-operation in pairs. The term double stop, borrowed from the violin string family and simply means that two notes are sound together.
Adjacent String, Same Fret
As this can happen with chords, it's a good variation to explore with the Double Stop Drills. Using the fingering principles we use for single notes, we can apply these when performing these Double Stop drills. The combinations of fingers 2-3 and 3-4 will use the Contraction fingering principle — that's it, not other combination would be used on same frets adjacent string. For finger one on adjacent string, use a finger on barre across the two adjacent strings.
Taking the fingering combination/pairs from the lesson: 1-4, 2-3. Perform 1-4 as in Basic position, as in the PDF. For the 2-3 pair, do them on adjacent strings, the same fret. And advanced variation would be the play them on no-adjacent strings. See the String Combinations for the possibilities.
to
Then repeat these Double Stops on each pair of adjacent string. Remember to perform both ascending and descending.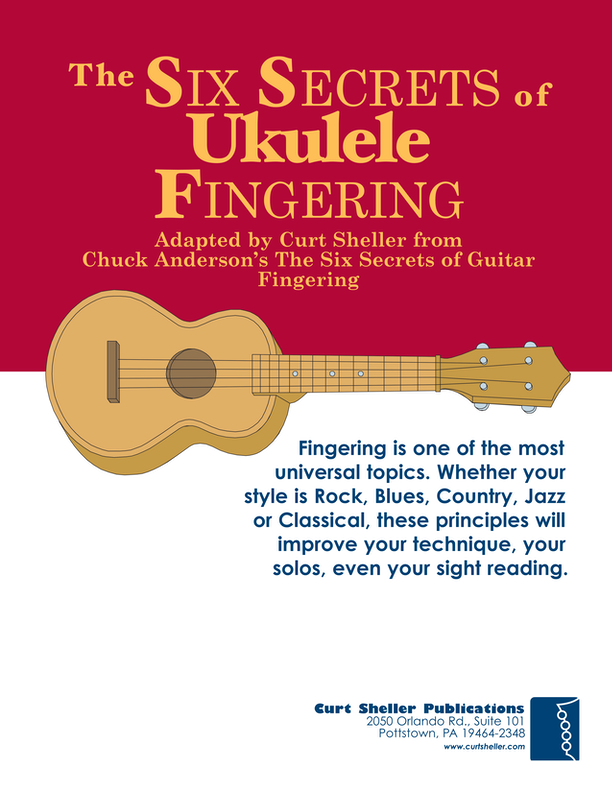 This can also be applies with the Stationary Stretch fingering principle.
to
Explore, Explore, Explore!!!
NOTE: – As you can see that are a lot of possibilities that need and should be explored.
Finger One Barre
When using finger one of adjacent strings, a barre is required. This is the ONLY finger that should be barred across multiply strings. In cases where you might be inclined to use a finger two, three or four barre, they can be replaced with a contraction using 2-3 or 3-4.
Check out this lesson for Developing Your Finger One Barre .
Triple Stops
Triple equals three, so this means three fingers. Triads are three notes chords and depending on the fingering you can, at most use three fingers.
For exploring Triple Stops, simple use the Triads lessons on the site as material for these.
NOTE: – If you have, indeed done enough of the Double Stop drills. Chords and triads will be no problem.
Download the PDF file for the latest, complete, and most up-to-date version. As well as additional information not presented on-line.
End of Lesson - Thanks, Hope You Enjoyed It!
Related Lessons, Videos, Lesson Series, Songs, Books & Reference Charts, Resources & Assets, Workshops are below.
Related Lessons
Related Lessons for Chord Switching - Double Stops.
Related Lesson Series
Related Lessons Series for Chord Switching - Double Stops.
Related Books & Charts
Related Books for Chord Switching - Double Stops.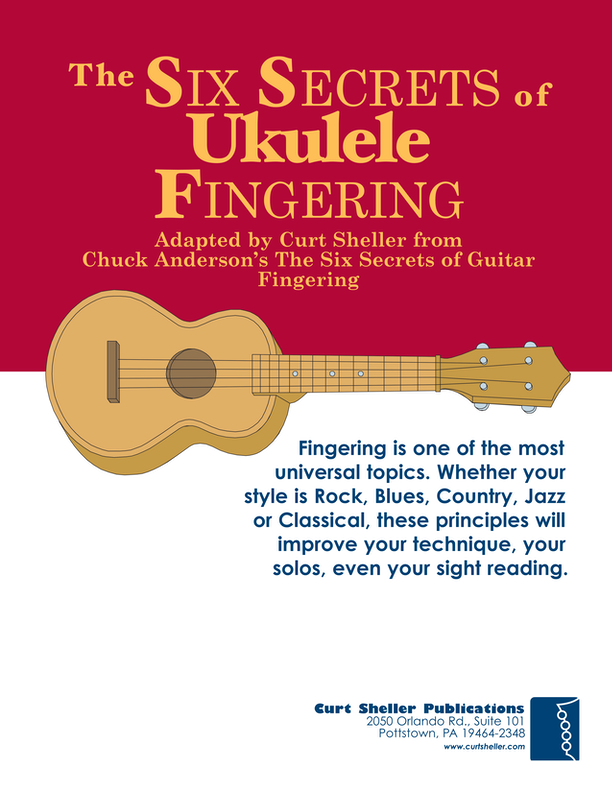 Six Secrets of Ukulele Fingering
Updated: 03 Oct 2022
Learn the six fingering principles to navigating the ukulele fingerboard. Fingering is one of the most universal topics. Whether your style is Rock, Blues, Country, Jazz or Classical, these principles will improve your technique, your solos, even your sight reading. Think of fingering as a series of pathways. When you learn to connect these pathways, there are benefits not only to technique but also to creativity.