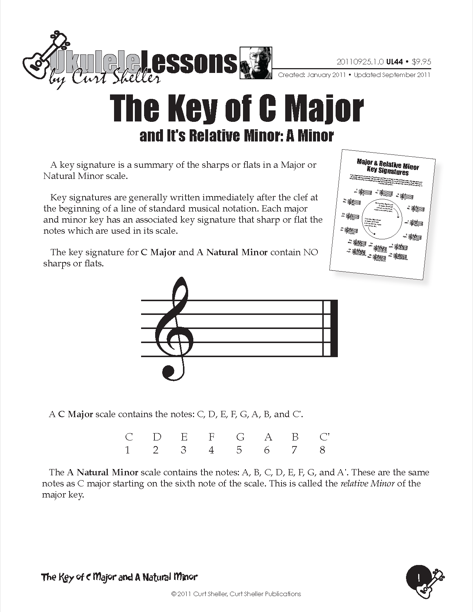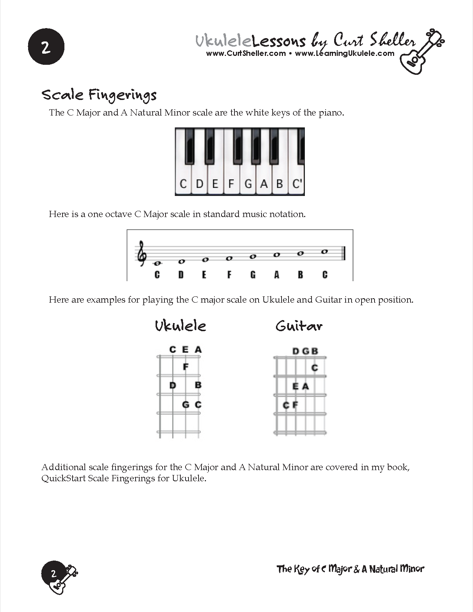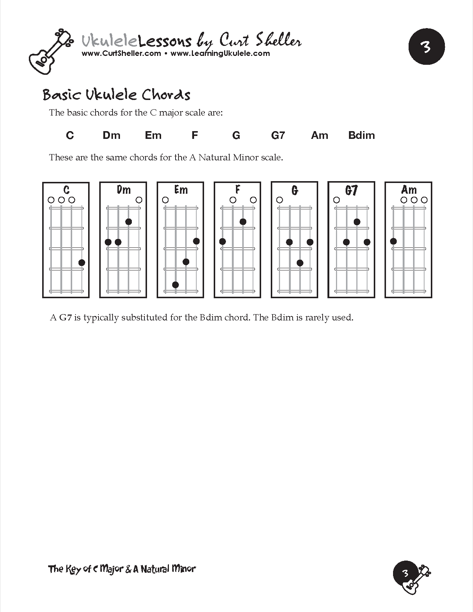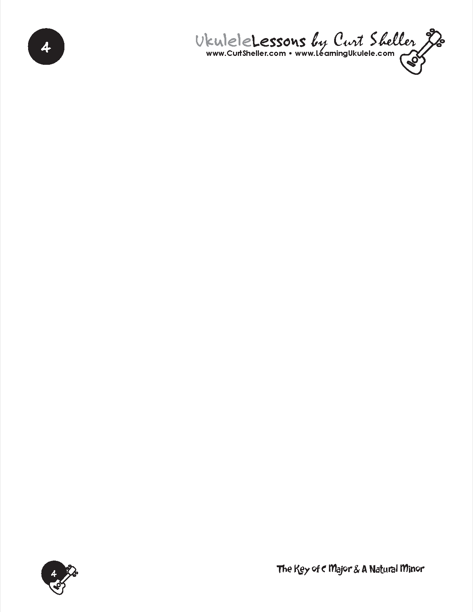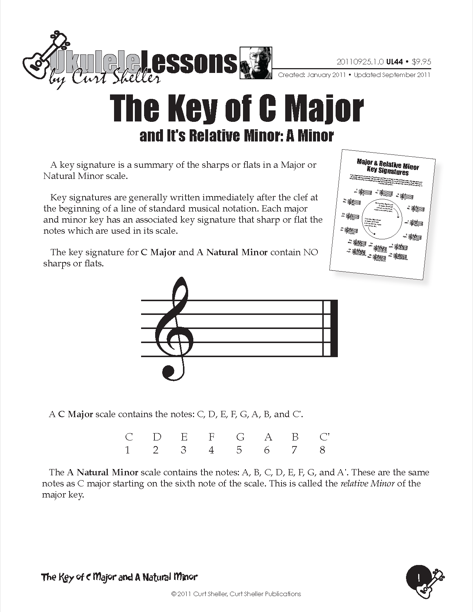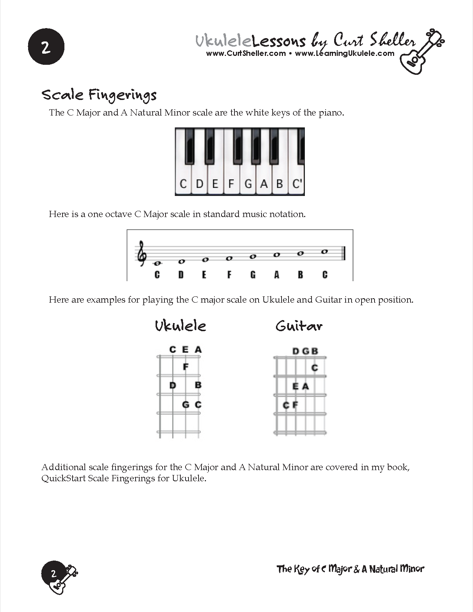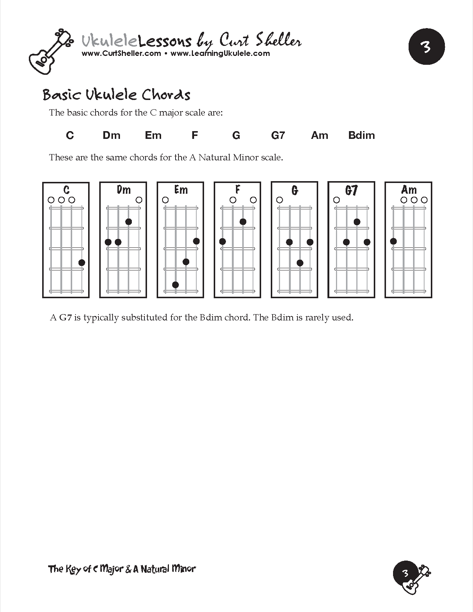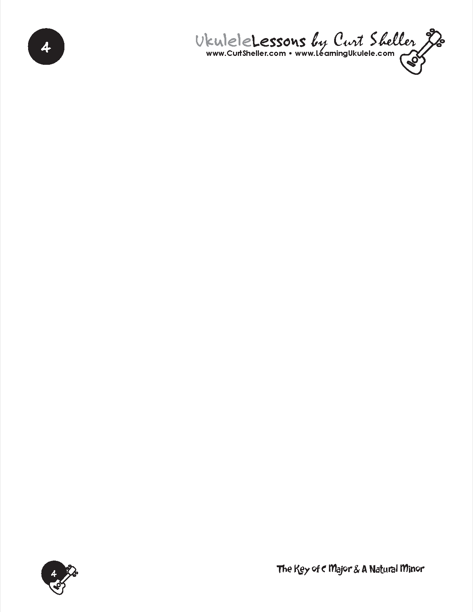 All 4 sample page(s) are viewable on-line.
If you are a registered site member and have the correct permissions you can view ALL the pages of this PDF or Samples pages at a larger size. You can resize the browser window smaller to a tablet or phone size and the pages will magically grow larger.
Or, use the Online PDF Viewer . available for premium members .
Each PDF file is a formatted, high resolution file that prints out great. You'll need Adobe Reader or a PDF viewing application to view your PDF file.
Key Signatures - C Major and A Minor
Learn the recognize the key signature for C Major and A Minor. Learn their corresponding Major and Natural Minor scales with basic ukulele chords for each scale. Sometimes called the learning key, the key of C Major is one of the easiest keys to memorize and begin using.
C Major (often just C or key of C) is a musical major scale based on C, with pitches C, D, E, F, G, A, and B. Its key signature has no flats or sharps.
Its relative minor is A minor, and its parallel minor is C minor.
Additional Content
Available for Premium Site Access Plans Only
C major is one of the most commonly used key signatures in music. Most transposing instruments playing in their home key are notated in C major; for example, a clarinet in B-flat sounding a B-flat major scale is notated as playing a C major scale. The white keys of the piano correspond to the C major scale (however, some electronic keyboards are pitched in B-flat). Among brass instruments, the more common trumpet is the trumpet in C, and the contra-bass tuba is in C. A harp tuned to C major has all its pedals in the middle position.
C major is often thought of as the simplest key, owing to its lack of either sharps or flats, and beginning piano students' very first pieces are usually very simple ones in this key, and the first scales and arpeggios that students learn are usually C-major ones. However, going against this common practice, the composer Frédéric Chopin regarded this scale as the most difficult one to play with complete evenness, and he tended to give it last to his students. He regarded B major as the easiest scale to play on the piano, because the position of the black and white notes best fitted the natural positions of the fingers, and so he often had students start with this scale. A C-major scale lacks black keys, and thus does not fit the natural positions of the fingers very well.
Key Signature
Basic Chords for the Key of C
Note: The °7 is a Diminished Seventh chord. Thiis the chord that is substutited for a diminished (dim) chord. The °7 chord shown here can be G#°7, Ab°7, D°7, F°7 or B°7. Any one of the notes can be the ame of the the chord. Ever doublw flat and double sharp Enharmonic Equivalents .
---
Download or View PDF for Complete Lesson
Download this lesson's PDF file for the latest, complete, and most up-to-date version of the lesson. As well as additional information not presented on-line.
Members and Active Students need to sign-in to download this lesson's PDF for the complete lesson.
Related Lessons
Related Lessons for Key Signatures - C Major and A Minor.
Related Books
Related Books for Key Signatures - C Major and A Minor.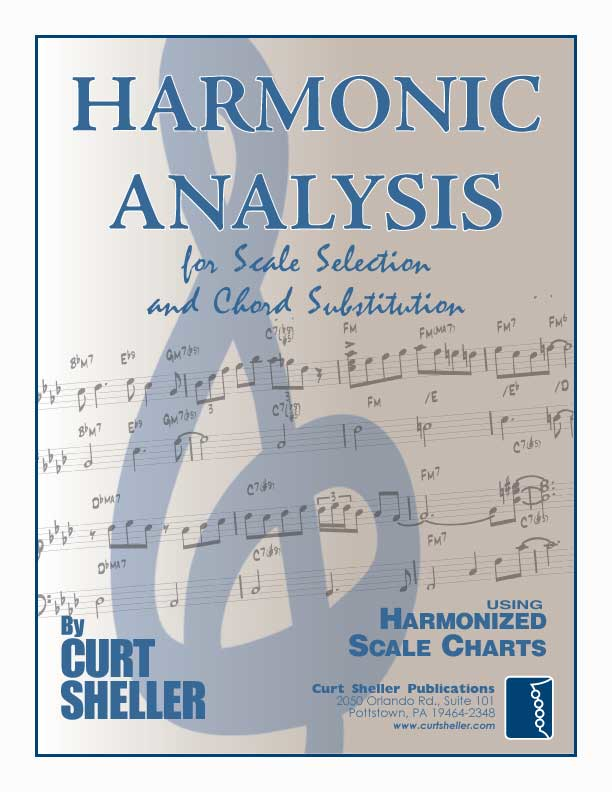 Harmonic Analysis for Scale Selection and Chord Substitution

Updated: Jun 10, 2021
Harmonic Analysis is the understanding of the functional sequence of chords. It is the process used to analyze the harmonic structure of a progression, song or composition. This analysis is then used to make scale selections for improvisation and chord substitution.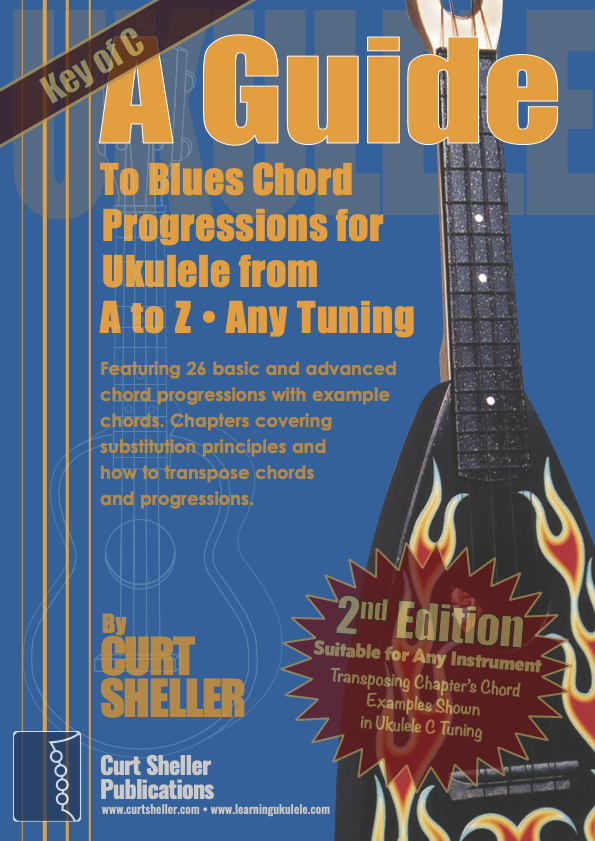 A Guide to Blues Chord Progressions for Ukulele A to Z

Updated: Jun 15, 2006
The Blues are at the heart of all American music. It has influenced Country, Rock, Folk, Jazz, Bluegrass and just about every form of American music we listen to today. 26 blues progression in C and G tuning, progressing from basic to advanced jazz progression, with chord grids and substitutions explained.
Related Songs
Related Songs for Key Signatures - C Major and A Minor.
Related Lesson Files, Resources and Assets
Related Assets for Key Signatures - C Major and A Minor.