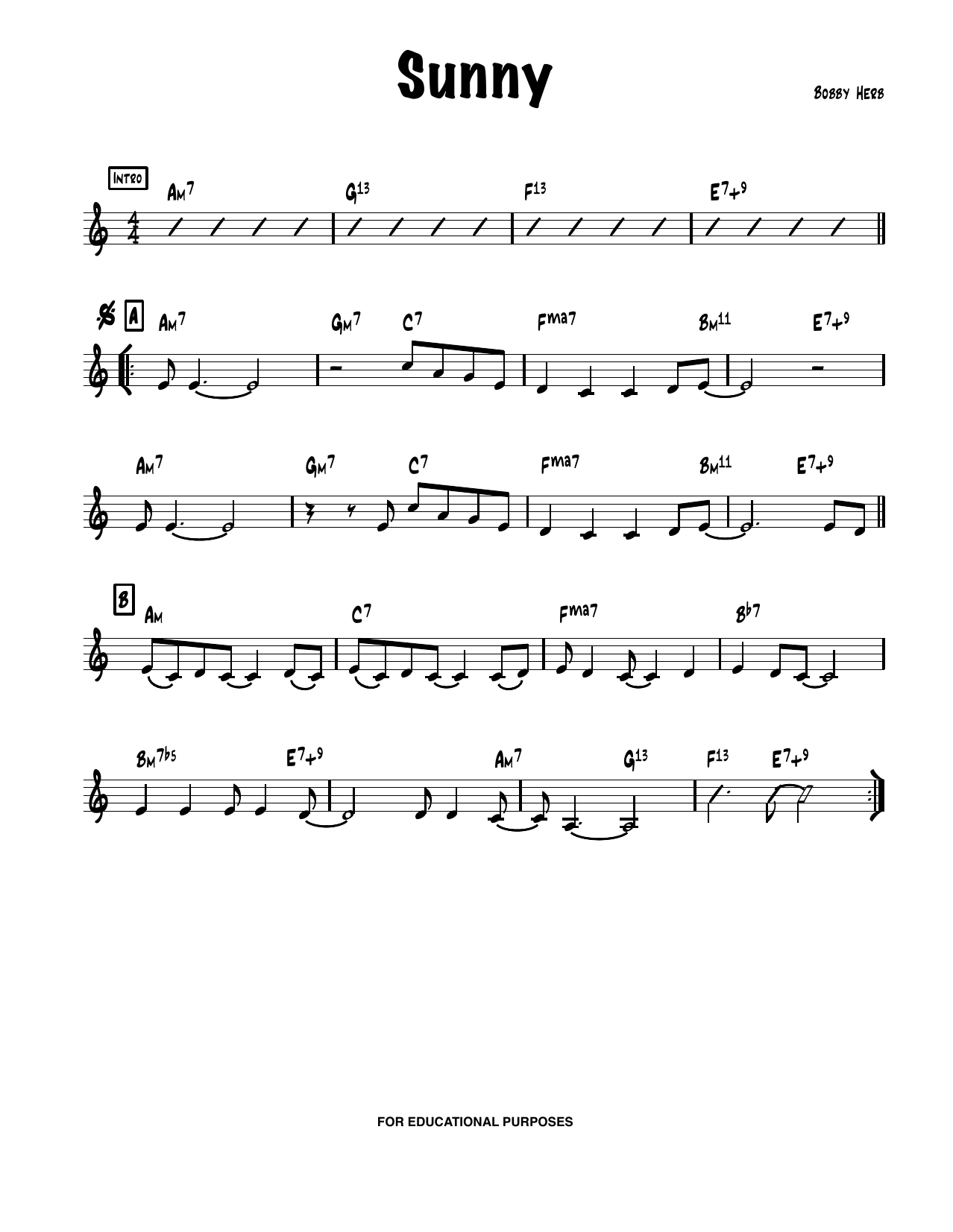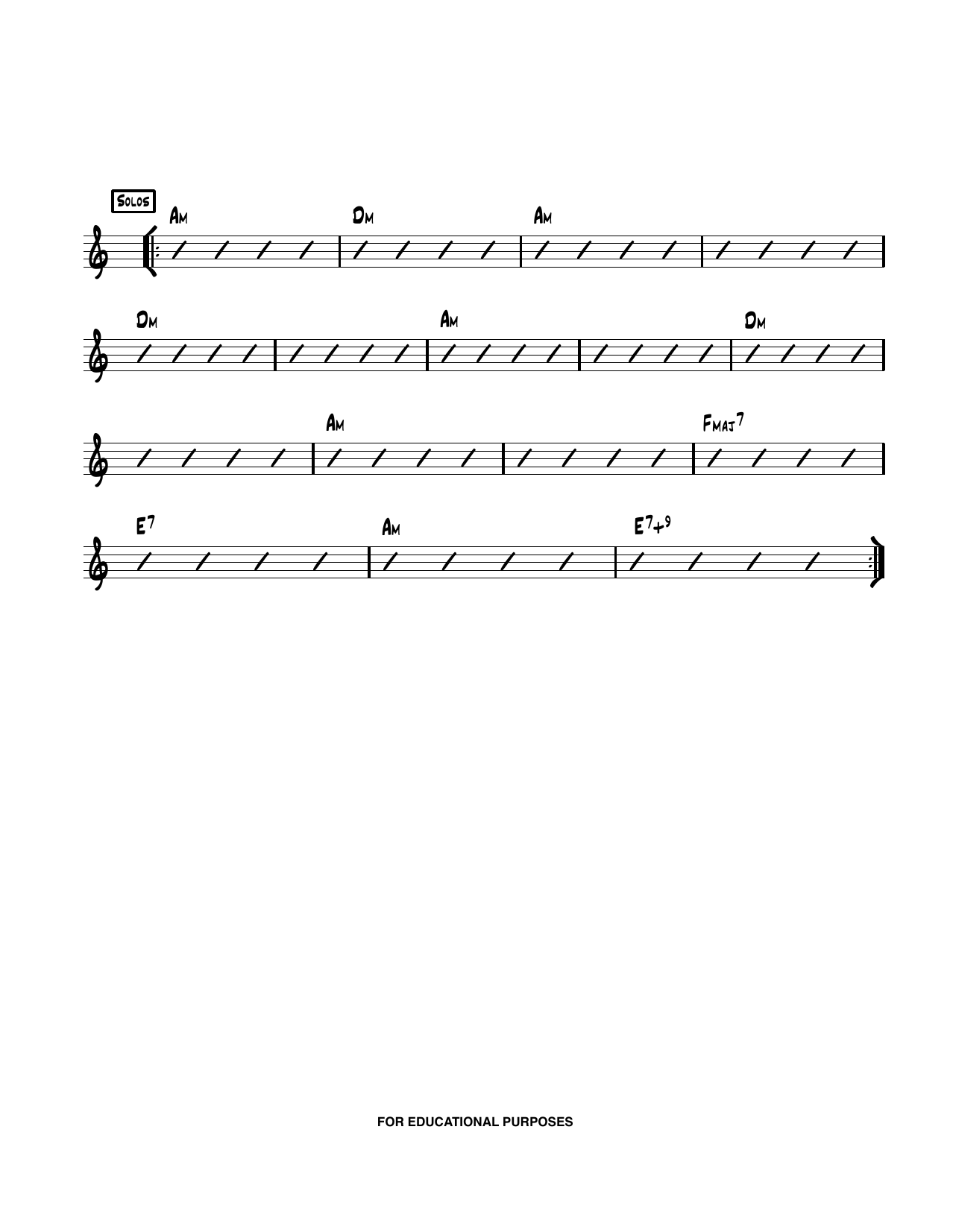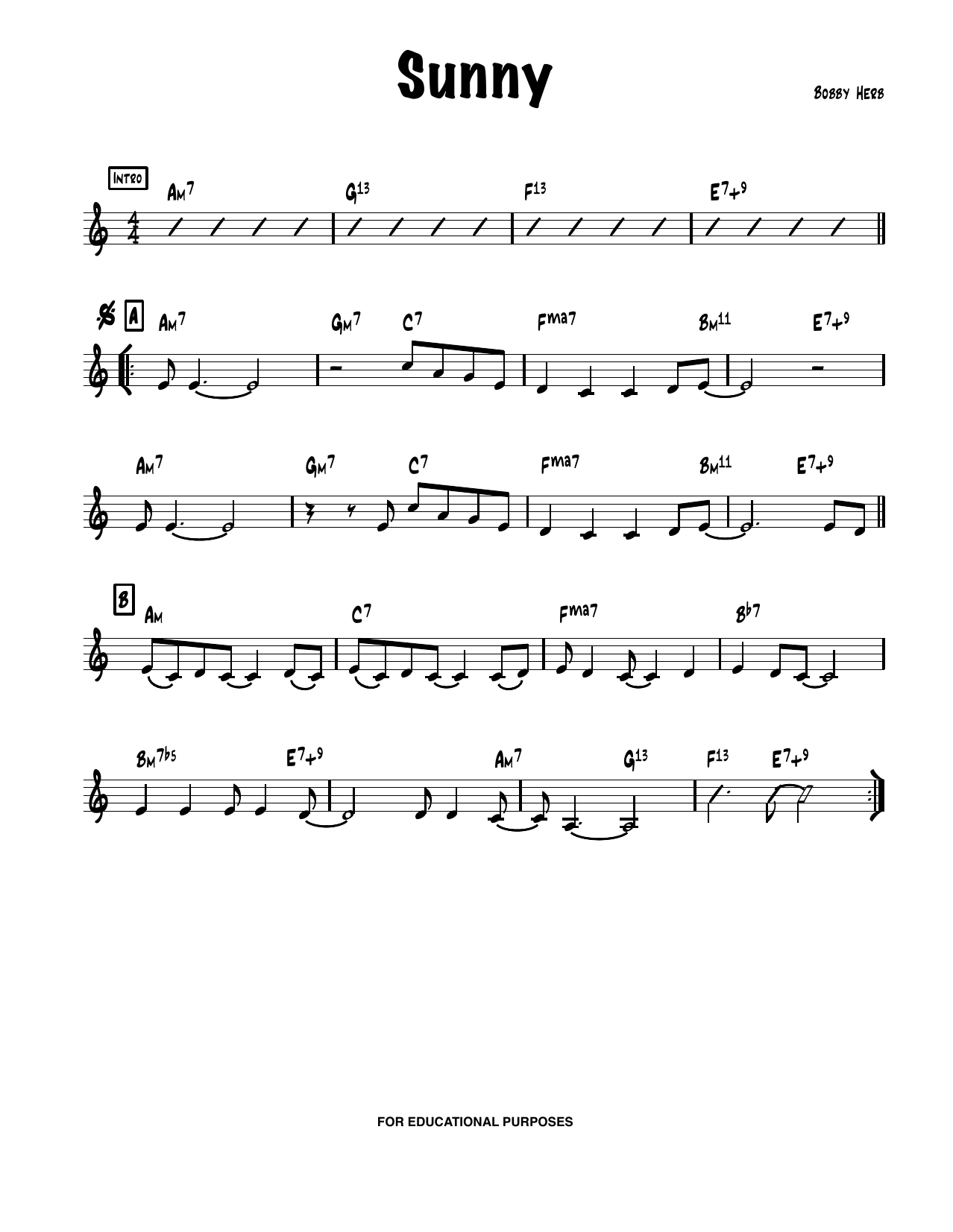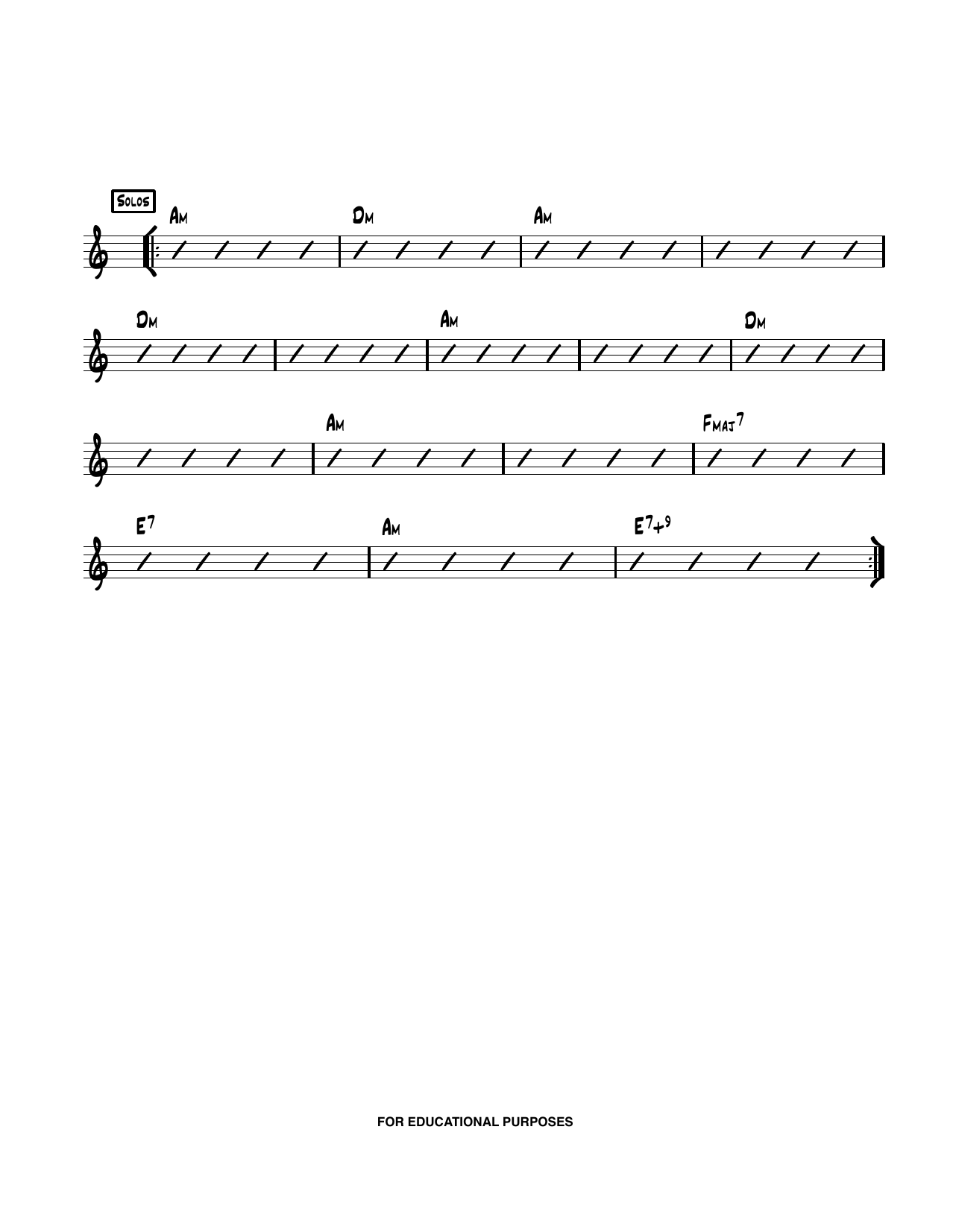 All 2 sample page(s) are viewable on-line.
If you are a registered site member, have verified your email address, and have the correct permissions you can view ALL the pages of this PDF or Samples pages at a larger size using the LearningUkulele.com Online PDF Viewer .
View the Main Song Downloads section below to download the song files for the complete and most up-to-date versions.
Sunny is the name of a song written by Bobby Hebb. It is one of the most covered popular songs, with hundreds of versions released. BMI rates "Sunny" number 25 in its "Top 100 songs of the century".
Sunny

— Premium Play-along Track

Great track to explore the A Blues scale

Premium Play-along Tracks are only available to Premium members and Active/Private Students.

Here is a Demo of Desafinado to get an idea of the quality of these custom play-along tracks.
Play-along Demo: Desafinado
---
I, (Curt) originally created these tracks to perform over for gigs and this was a demo for booking gigs.
These Premium Play-along Tracks are available to LearningUkulele.com Site Members and are my personal one-of-kind tracks I (Curt) and Chuck Anderson recorded and arranged.
Hebb wrote the song after 22 November 1963, the day after U.S. President John F. Kennedy was assassinated, Hebb's older brother Harold was killed in a knife fight outside a Nashville nightclub. Hebb was devastated by both events and many critics say that those events inspired the tune. Others claims Bobby wrote the song for God. Certainly, events influenced Bobby's songwriting, but his timeless melody, crossing over into R&B (#3 on U.S. R&B chart) Country and Pop (#2 on U.S. Pop chart), together with the optimistic lyrics, came from the artist's desire to express that one should always "look at the bright side" - a direct quote from the author. Hebb has said about "Sunny":
"All my intentions were just to think of happier times – basically looking for a brighter day – because times were at a low tide. After I wrote it, I thought "Sunny" just might be a different approach to what Johnny Bragg was talking about in 'Just Walkin' in the Rain'".
Web Resources
Main Song Download(s)
The main downloads for this Song.
Related Lessons
Related Lessons for Sunny.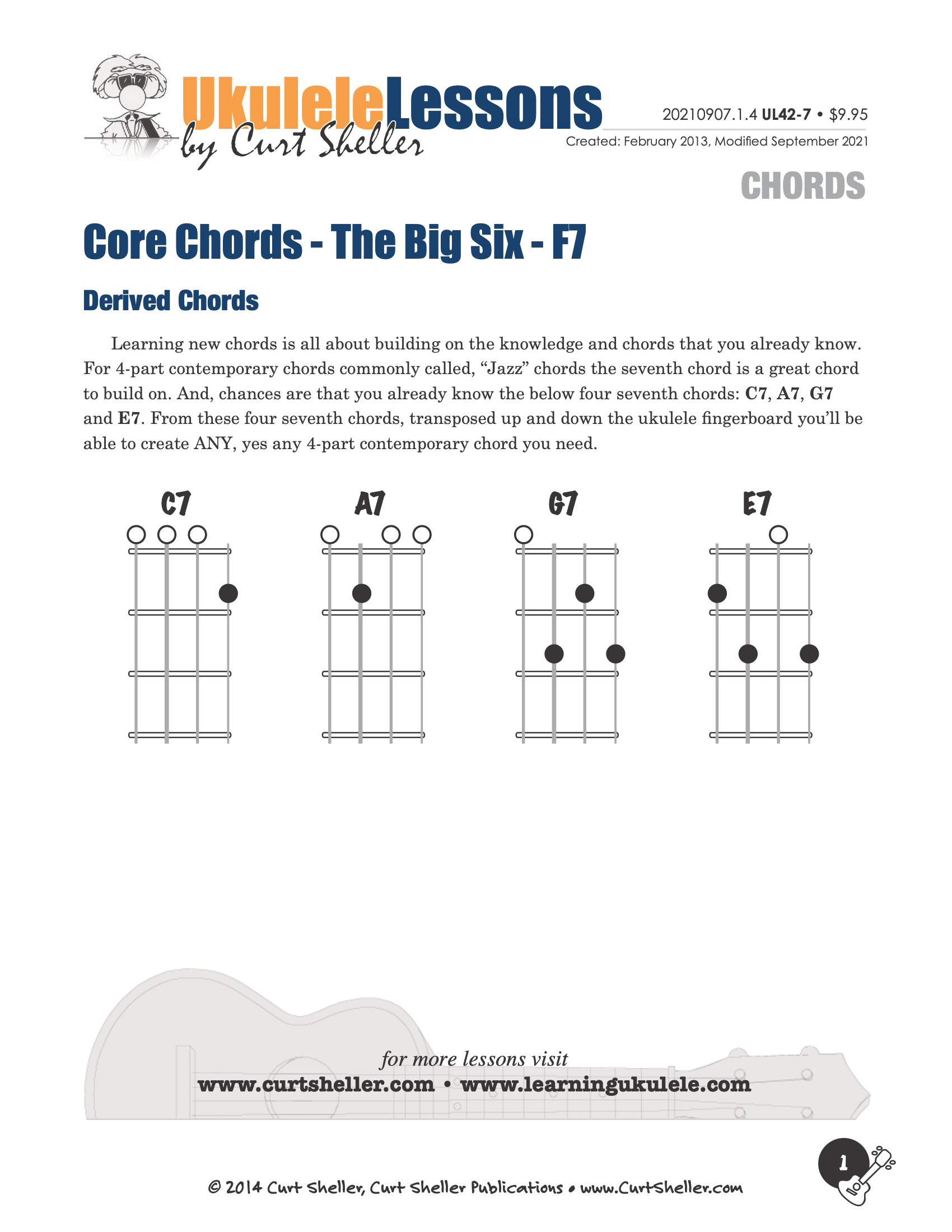 Core Chords - The Big Six - Building a Solid Chord Foundation
Updated: 07 Sep 2021
The Big Six Core Chords is a series of lessons for building your core, essential 4-part chords. These chords commonly called jazz chords, are really just 4-part chords used in a wide range of musical styles. These chords include: Seventh , Major Seventh, Minor Seventh, Half Diminished Seventh or Minor Seven Flat Five, Diminished Seventh, and Augmented Seventh. These six chords form a core set of chords.
Related Songs
Related Songs for Sunny.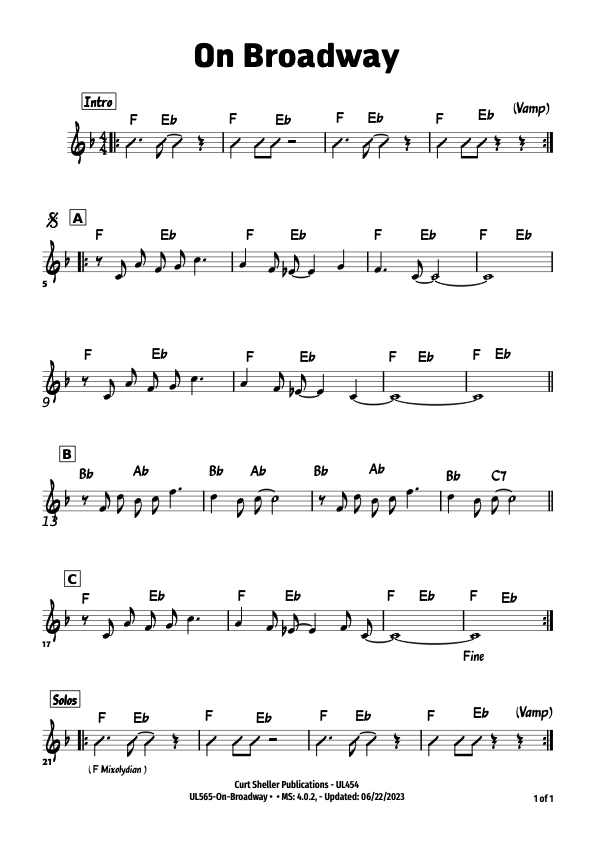 On Broadway
Updated: 22 Jun 2023
"On Broadway" is a song written by Barry Mann and Cynthia Weil in collaboration with the team of Jerry Leiber and Mike Stoller. Weil and Mann were based at Aldon Music, located at 1650 Broadway, New York City, and the song as written by Mann/Weil was originally recorded by the Cookies (although the Crystals' version beat them to release) and featured an upbeat lyric in which the protagonist is still on her way to Broadway and sings "I got to get there soon, or I'll just die." Additionally the melody was in compound time and the backing riff modulated between the root and the minor 2nd.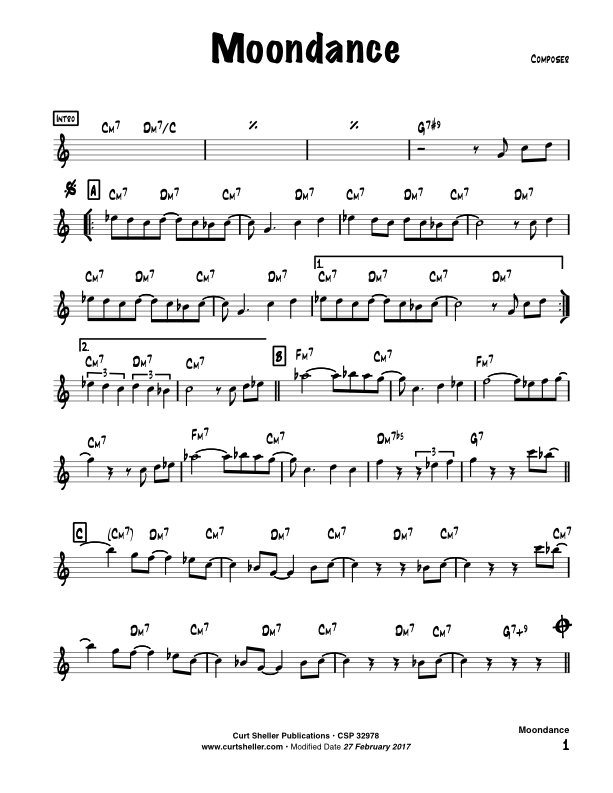 Moondance
Updated: 09 Mar 2020
Moondance is a popular song written by Northern Irish singer-songwriter an Morrison and is the title song on his 1970 album Moondance. Morrison did not release the song as a single until November 1977, seven and a half years after the album was released. It reached the Billboard Hot 100, charting at #92. The single's B-side, "Cold Wind in August" had been released in the same year, on his latest album at the time, A Period of Transition.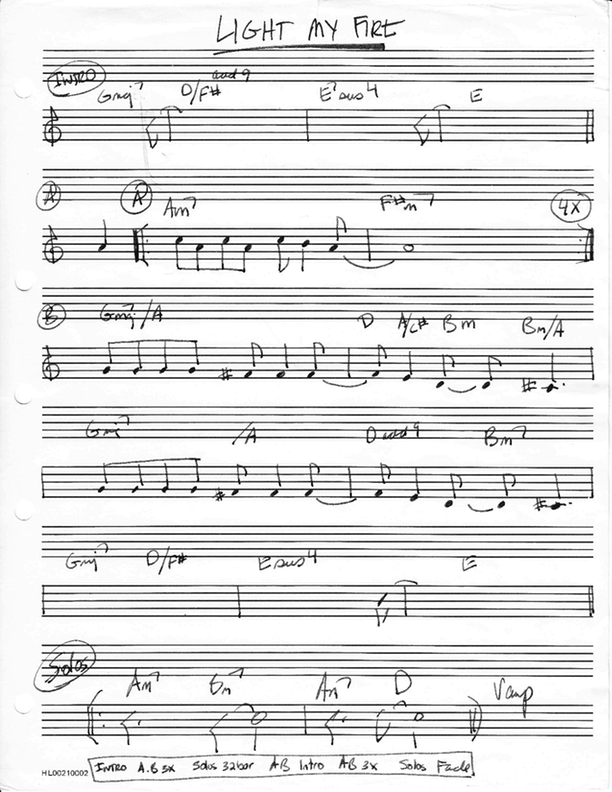 Light My Fire
Updated: 09 Dec 2019
Light My Fire is a song by The Doors which was recorded in August 1966 and released the first week of January 1967 on the Doors' debut album. Released as a single in April, it spent three weeks at number one on the Billboard Hot 100 chart, and one week on the Cash Box Top 100, nearly a year after its recording. A year later, it re-entered the Billboard Hot 100 in 1968 following the success of Jose Feliciano's version of the song, peaking at number 87.