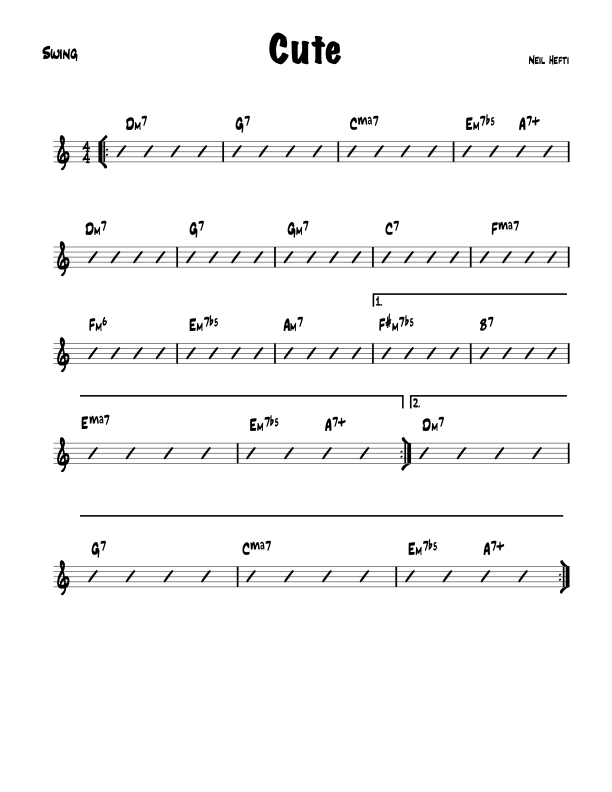 All 1 sample page(s) are viewable on-line.
If you are a registered site member and have the correct permissions you can view ALL the pages of this PDF or Samples pages at a larger size. You can resize the browser window smaller to a tablet or phone size and the pages will magically grow larger.
Or, use the Online PDF Viewer . available for premium members .
View the Download section below to download the song files for the complete and most up-to-date versions.
Neal Hefti (October 29, 1922 – October 11, 2008) was an American jazz trumpeter, composer, tune writer, and arranger. He was perhaps best known for composing the theme music for the Batman television series of the 1960s, and for scoring the 1968 film The Odd Couple and the subsequent TV series of the same name.
He began arranging professionally in his teens, when he wrote charts for Nat Towles. He became a prominent composer and arranger while playing trumpet for Woody Herman; while working for Herman he provided new arrangements for "Woodchopper's Ball" and "Blowin' Up a Storm," and composed "The Good Earth" and "Wild Root." After leaving Herman's band in 1946, Hefti concentrated on arranging and composing, although he occasionally led his own bands. He is especially known for his charts for Count Basie such as "Li'l Darlin'" and "Cute"
Main Song Download(s)
The main downloads for this Song.
Cute - Lead Sheet for Midnight at the Jazz Cafe Recording

Updated: 31 Dec 2016

Members Only
Log-in to access.
Related Lessons
Related Lessons for Cute.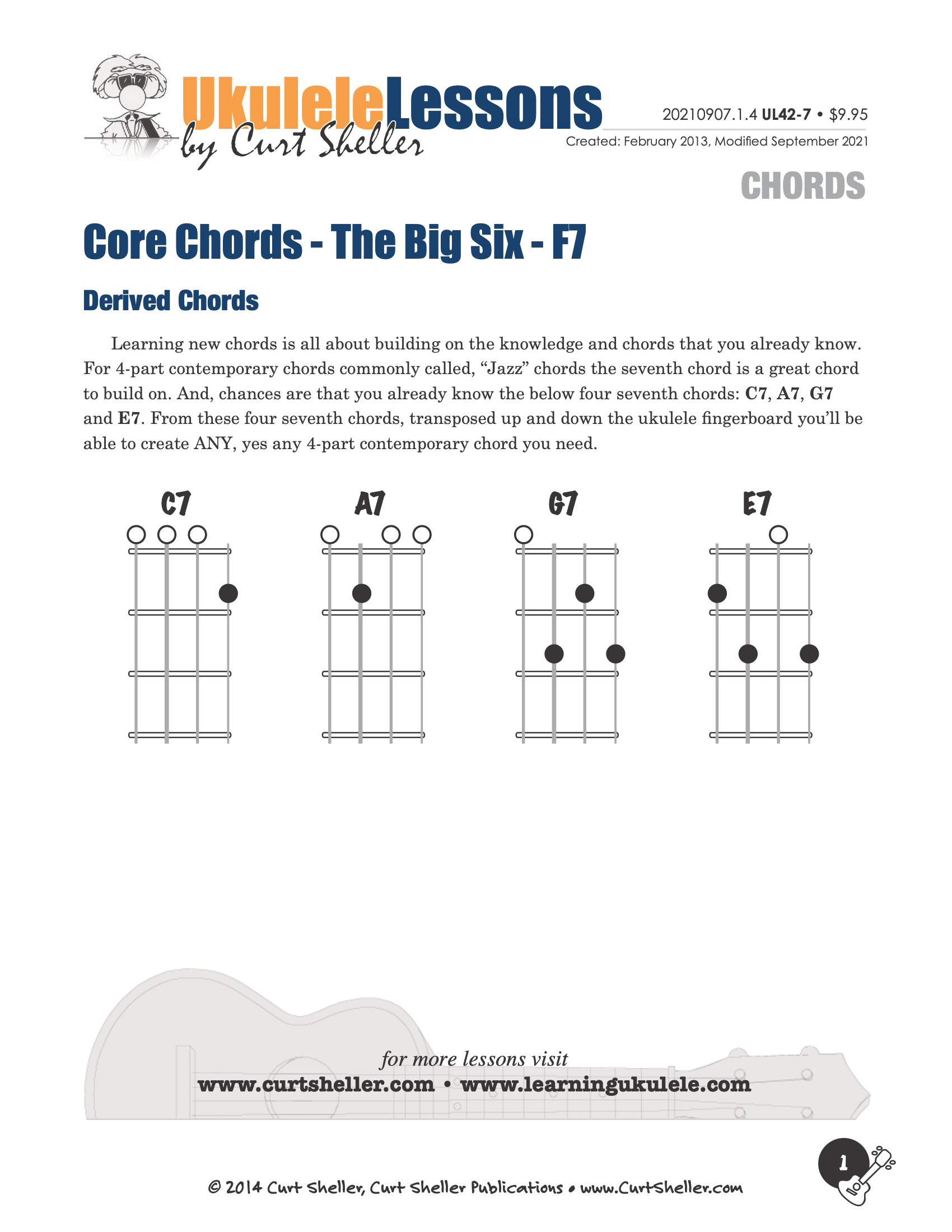 Core Chords - The Big Six - Building a Solid Chord Foundation
• Updated: 07 Sep 2021
The Big Six Core Chords is a series of lessons for building your core, essential 4-part chords. These chords commonly called jazz chords, are really just 4-part chords used in a wide range of musical styles. These chords include: Seventh , Major Seventh, Minor Seventh, Half Diminished Seventh or Minor Seven Flat Five, Diminished Seventh, and Augmented Seventh. These six chords form a core set of chords.
Related Lesson Series
Related Lessons Series for Cute.
Harmonic Analysis for Scale and Chord Selection
Updated: 01 Jan 2003
Harmonic Analysis is the process used to determine the harmonic function of chords within a chord progression or song. A chord progression is defined as a sequence of chords, each chord has a root and is a particular chord type. The relationship of a chord's to a scale determines its function within that scale's tonality.
Related Song Files, Resources and Assets
Related Assets for Cute.