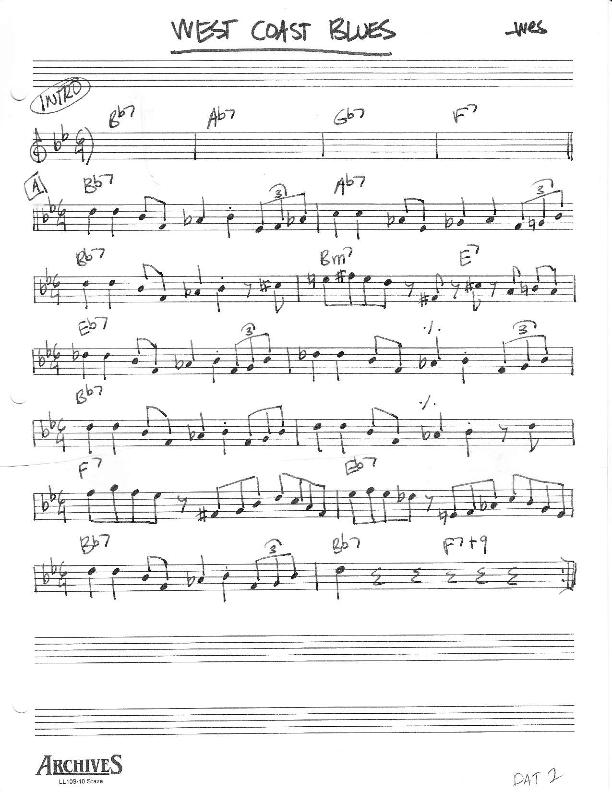 All 1 sample page(s) are viewable on-line.
If you are a registered site member and have the correct permissions you can view ALL the pages of this PDF or Samples pages at a larger size. You can resize the browser window smaller to a tablet or phone size and the pages will magically grow larger.
Or, use the Online PDF Viewer . available for premium members .
View the Download section below to download the song files for the complete and most up-to-date versions.
A jazz classic by the last jazz guitarist Wes Montgomery.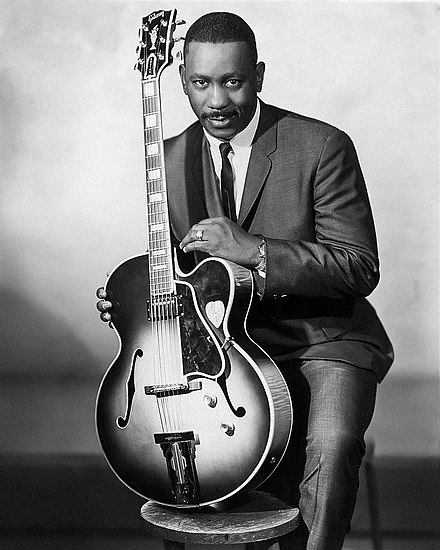 West Coast Blues

— Premium Play-along Track
Play-along Demo: Desafinado
This play-along track is ONLY available to active users with Gold Level, Premium Site Access. "Can't give it all away."
Listen to this FREE track as a sample of the quality of these custom play-along tracks.
---
I, (Curt) originally created these tracks to perform over for gigs and this was a demo for booking gigs.
These Premium Play-along Tracks are available to LearningUkulele.com Site Members and are my personal one-of-kind tracks I (Curt) and Chuck Anderson recorded and arranged.
John Leslie Wes Montgomery (March 6, 1923 - June 15, 1968) was an American jazz guitarist. He is widely considered one of the major jazz guitarists, emerging after such seminal figures as Django Reinhardt and Charlie Christian and influencing countless others, including George Benson, Kenny Burrell, Royce Campbell, Grant Green, Jimi Hendrix, Steve Howe, Russell Malone, Pat Martino, Pat Metheny, Lee Ritenour, Joe Diorio, David Becker, Randy Napoleon, and Emily Remler.
Links & Resources
West Coast Blues — • Wes Montgomery • Tommy Flanagan • Percy Heath • Albert Heath. From The Incredible Jazz Guitar of Wes Montgomery.
Main Song Download(s)
The main downloads for this Song.
West Coast Blues - Lead Sheet

Updated: 31 Dec 2016

Members Only
Log-in to access.
West Coast Blues - Premium Play-along Track

Updated: 31 Dec 2016

Members Only
Log-in to access.
Related Lessons
Related Lessons for West Coast Blues.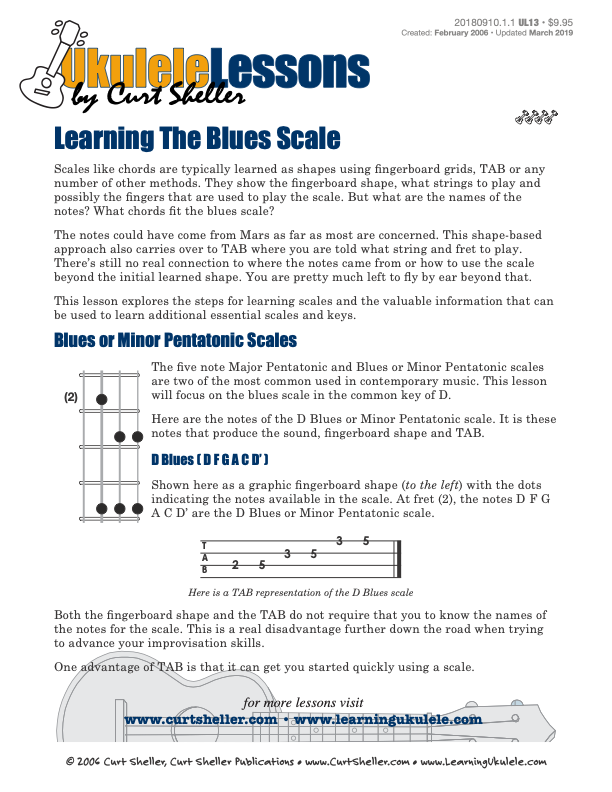 Learning The Blues Scale on `Ukulele
• Updated: 12 Feb 2019
Learn the Blues ( Minor Pentatonic ) and Pentatonic ( Major Pentatonic ) scales on ukulele. A practical approach to learning theses two essential scales using the Blues. These five note scales, the Major Pentatonic and the Blues or Minor Pentatonic scales are two of the most common scales used in contemporary music.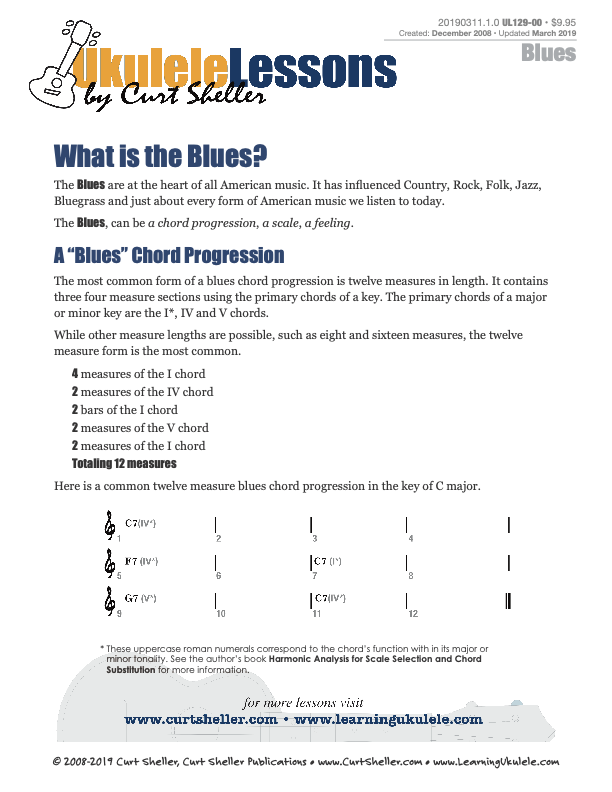 What is the Blues?
• Updated: 12 Mar 2019
The Blues are at the heart of all American music. It has influenced Country, Rock, Folk, Jazz, Bluegrass and just about every form of American music we listen to today. The Blues - a chord progression, a scale, a feeling. This lesson presents an introduction to the blues progression and a couple of scale position of the pentatonic scale to get you started improvising.
Related Songs
Related Songs for West Coast Blues.
Road Song
Updated: 21 Jul 2014
Road Song by jazz guitarist Wes Montgomery, released in 1968. It reached number one on the Billboard Jazz album chart and number 39 on the R&B chart. It also reached number 94 on the Billboard 200. It was his final recording before his death of a heart attack on June 15, 1968.