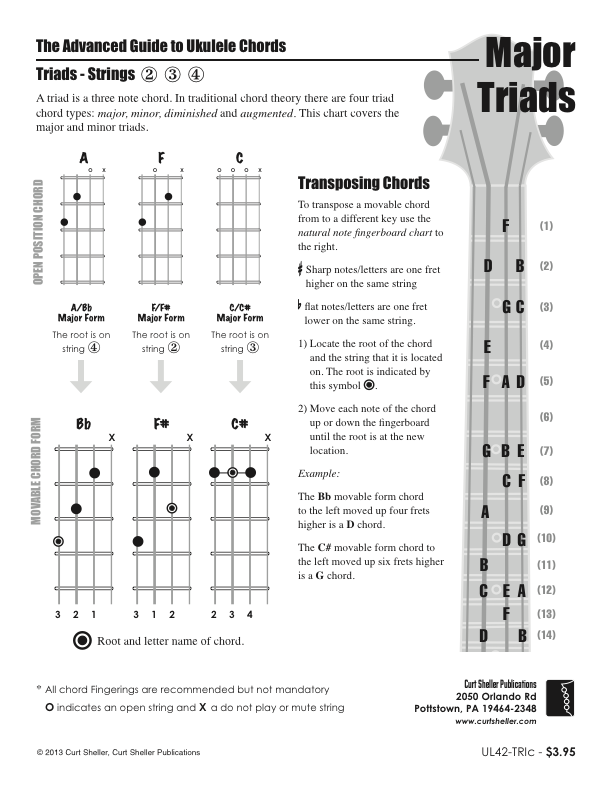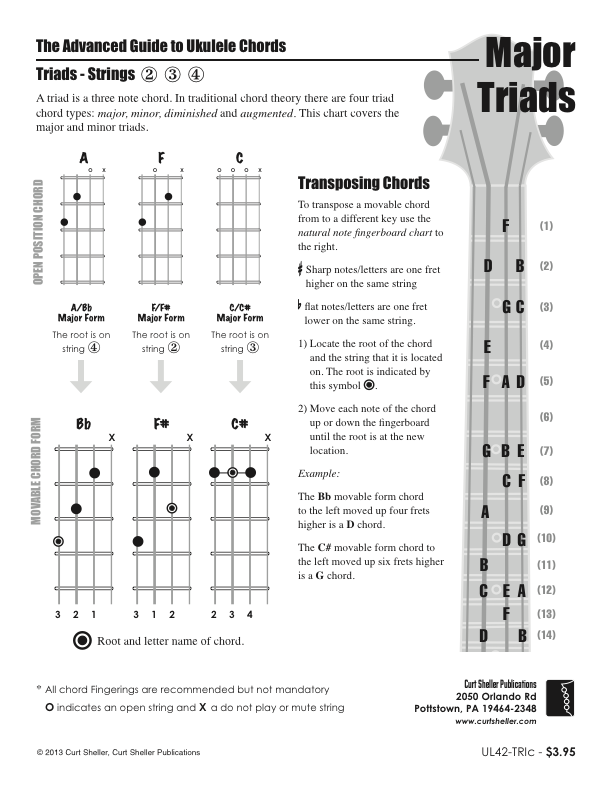 All 2 sample page(s) are viewable on-line.
If you are a registered site member and have the correct permissions you can view ALL the pages of this PDF or Samples pages at a larger size. You can resize the browser window smaller to a tablet or phone size and the pages will magically grow larger.
Or, use the Online PDF Viewer . available for premium members .
Each PDF file is a formatted, high resolution file that prints out great. You'll need Adobe Reader or a PDF viewing application to view your PDF file.
Core `Ukulele Chords, Major and Minor Triads, Strings 2 3 4
A triad is a three note chord. In traditional chord theory there are four triad chord types: <em>major</em>, <em>minor</em>, <em>diminished</em> and <em>augmented</em>. This chart covers the major and minor triads on strings 2 3 4.
End of Lesson - Thanks, Hope You Enjoyed It!
Download or View PDF for Complete Lesson
Download this lesson's PDF file for the latest, complete, and most up-to-date version of the lesson. As well as additional information not presented on-line.
Members and Active Students need to sign-in to download this lesson's PDF for the complete lesson.
Related Lessons
Related Lessons for Core `Ukulele Chords, Major and Minor Triads, Strings 2 3 4.