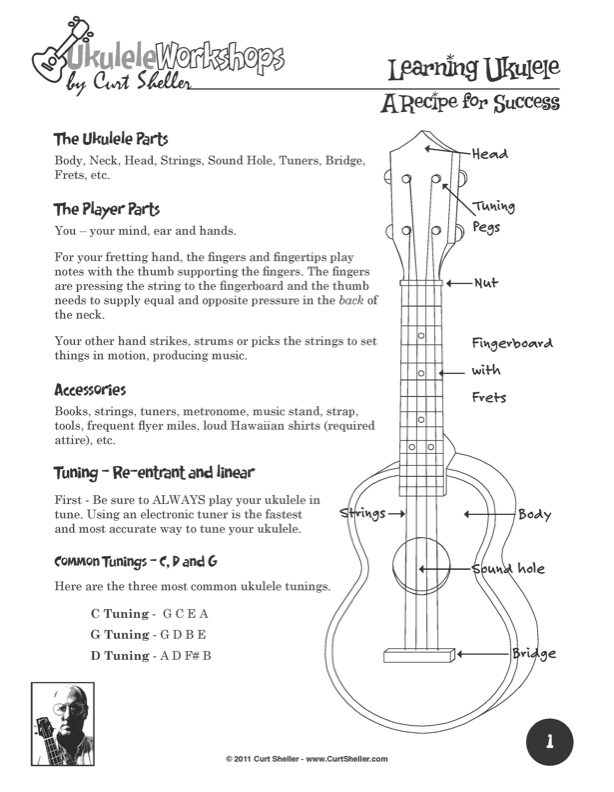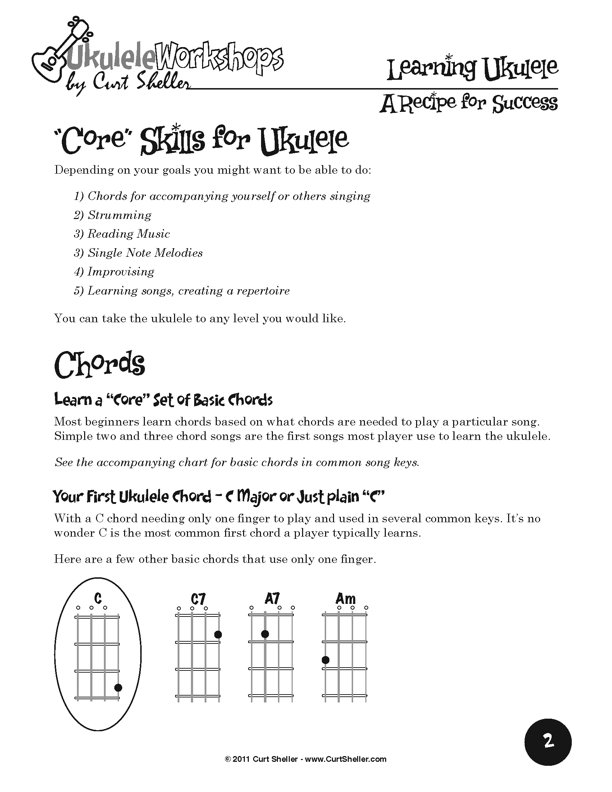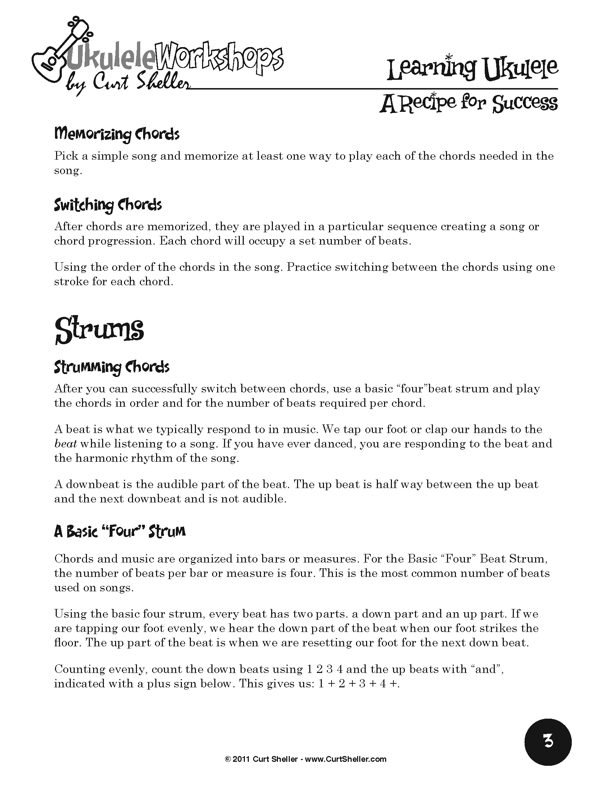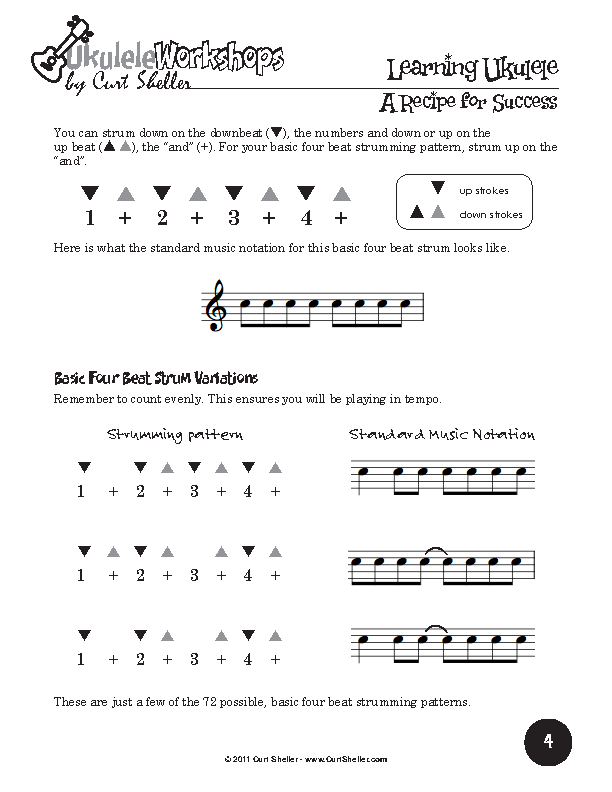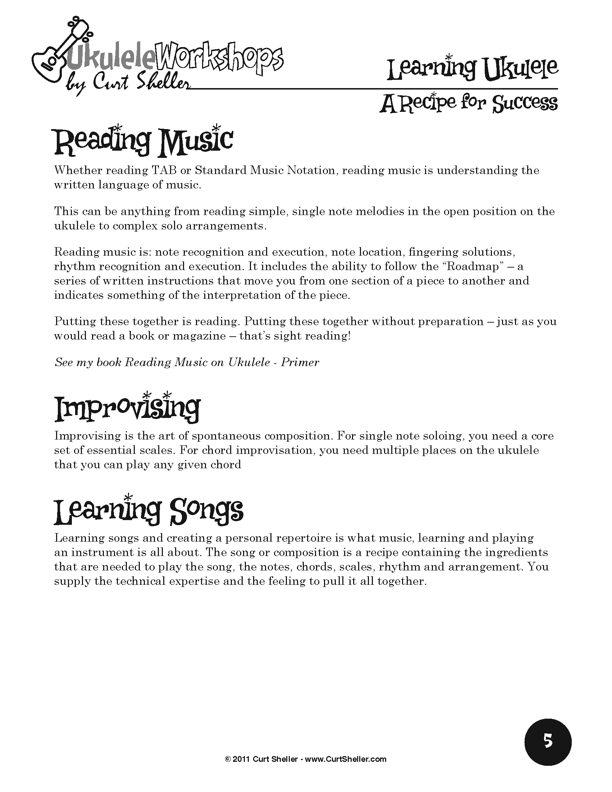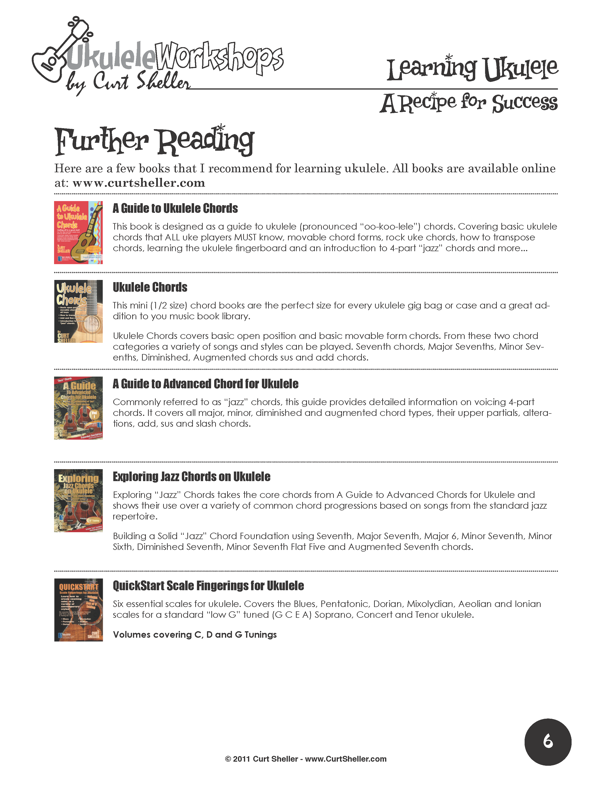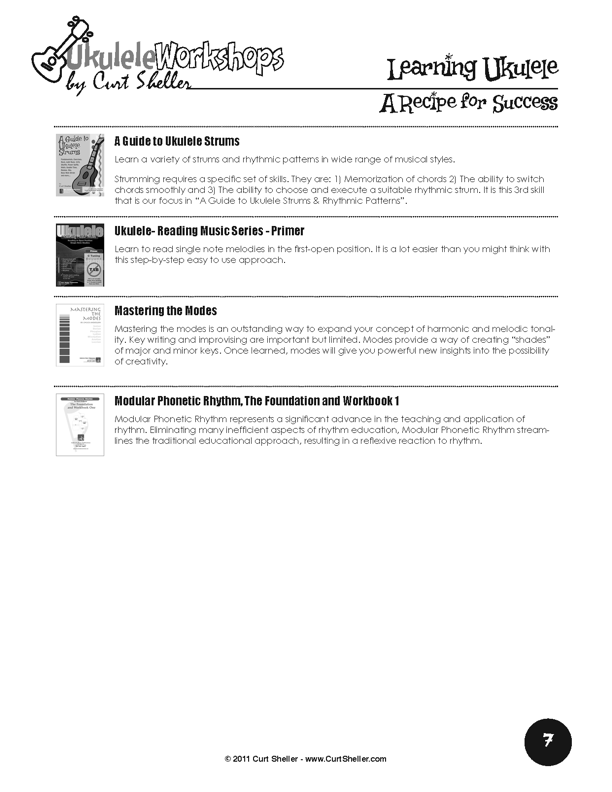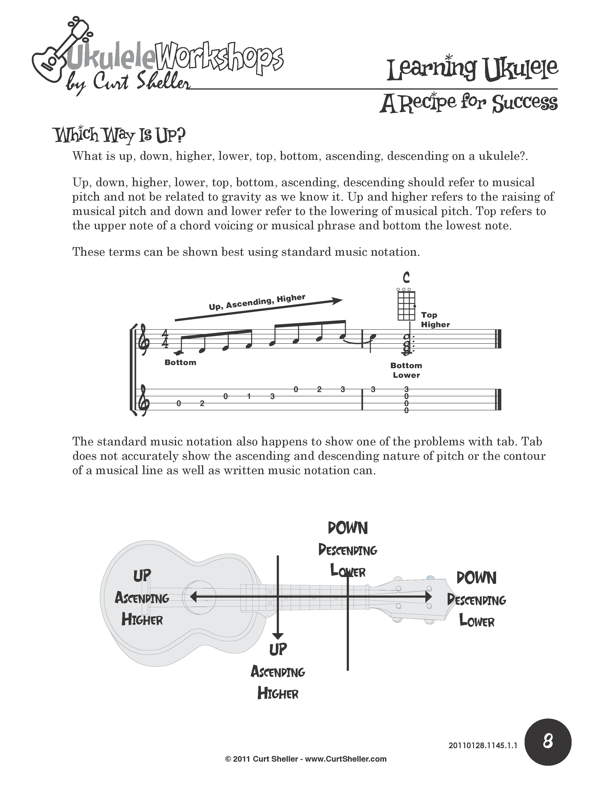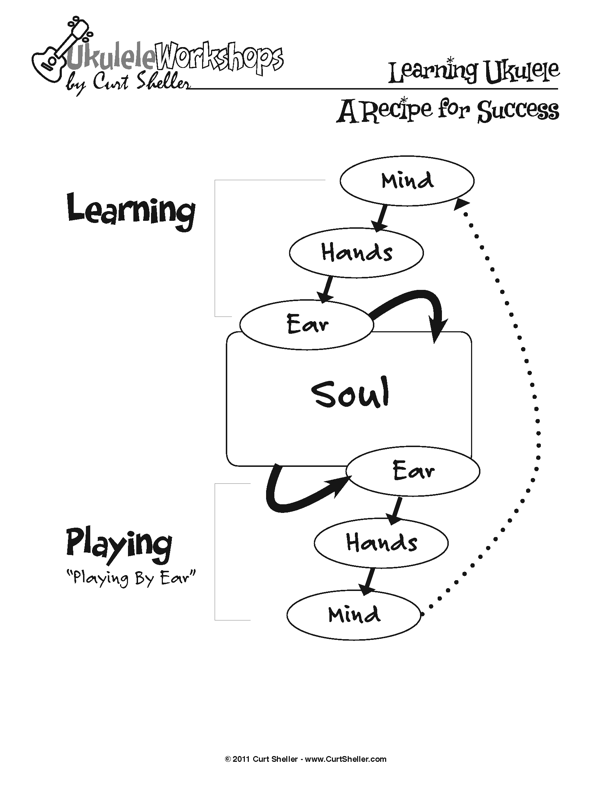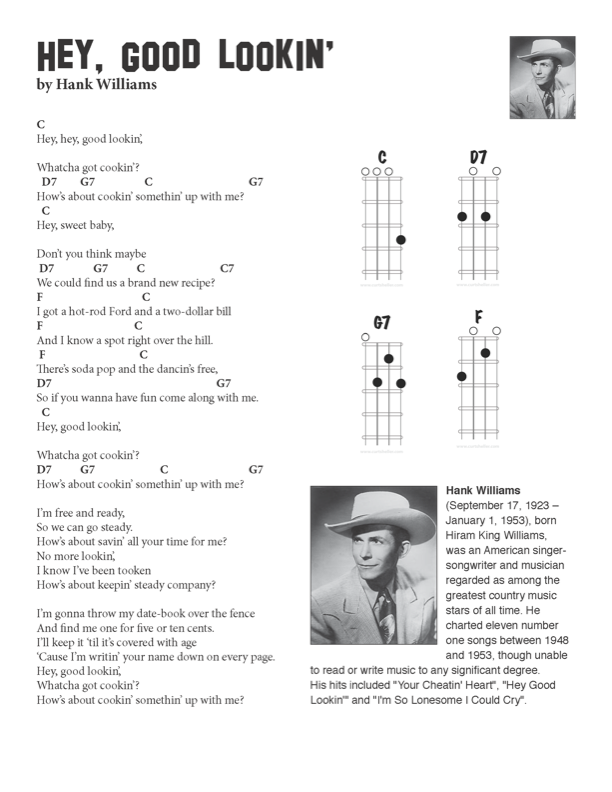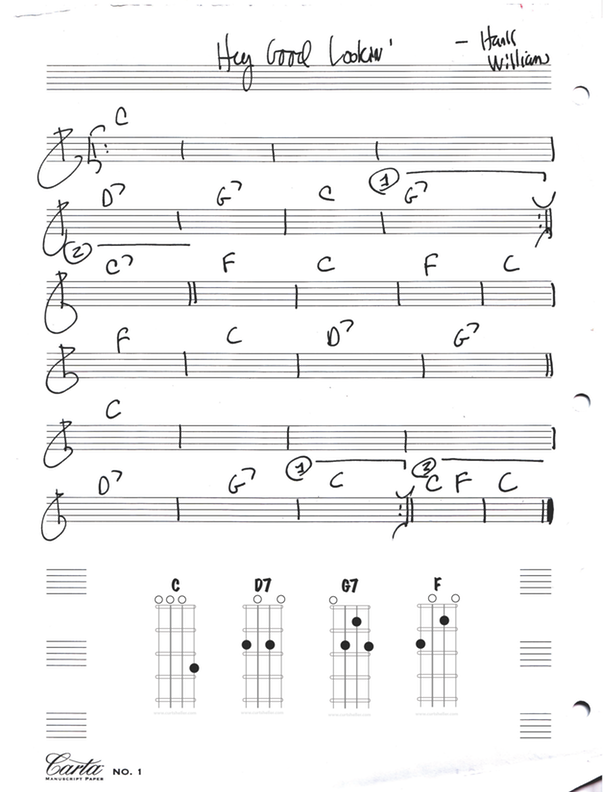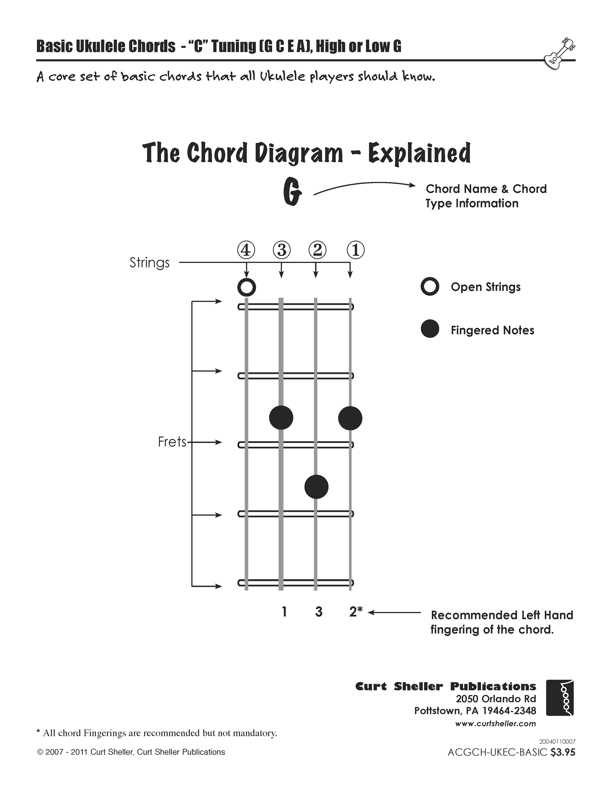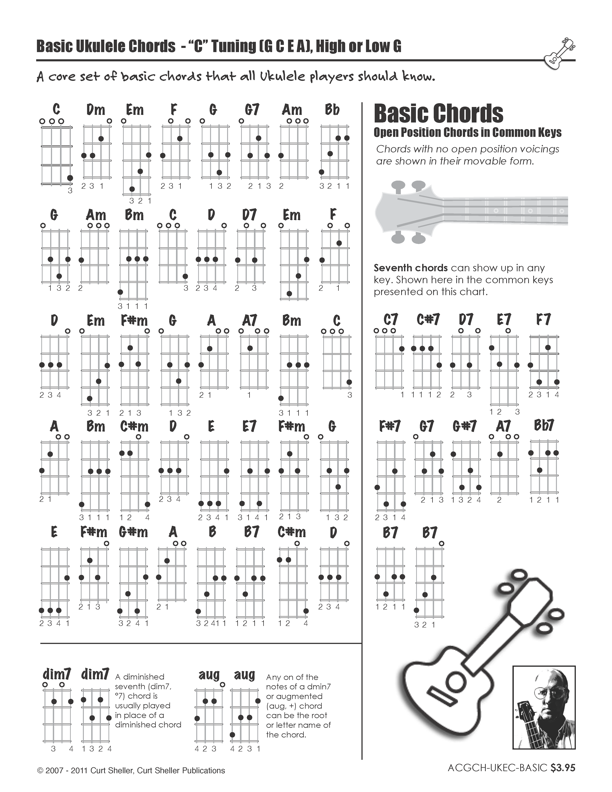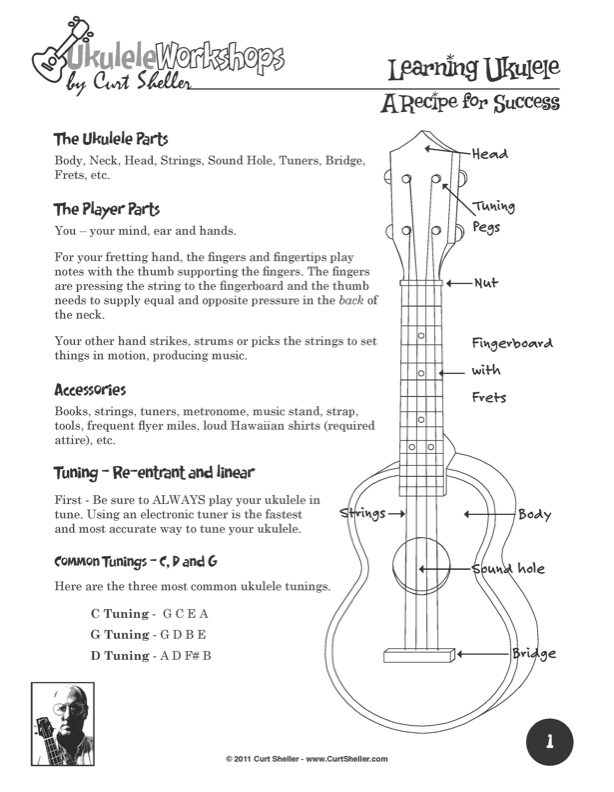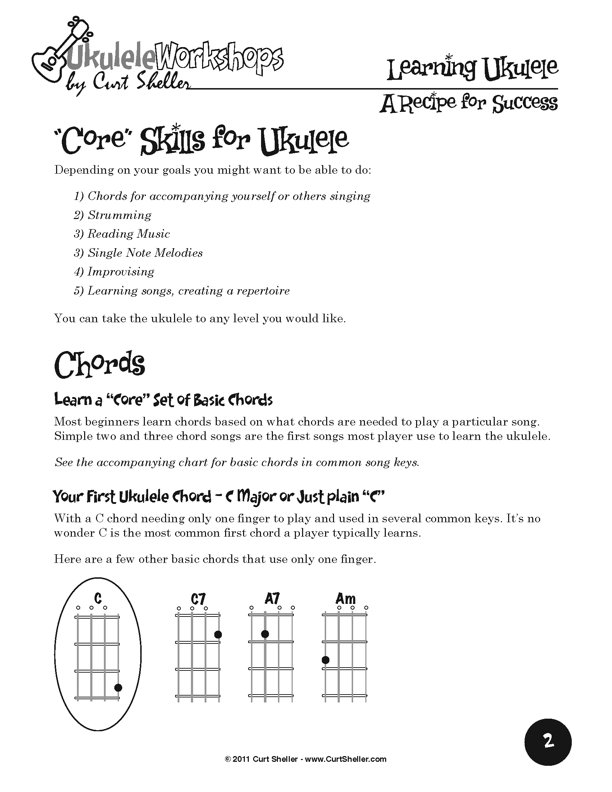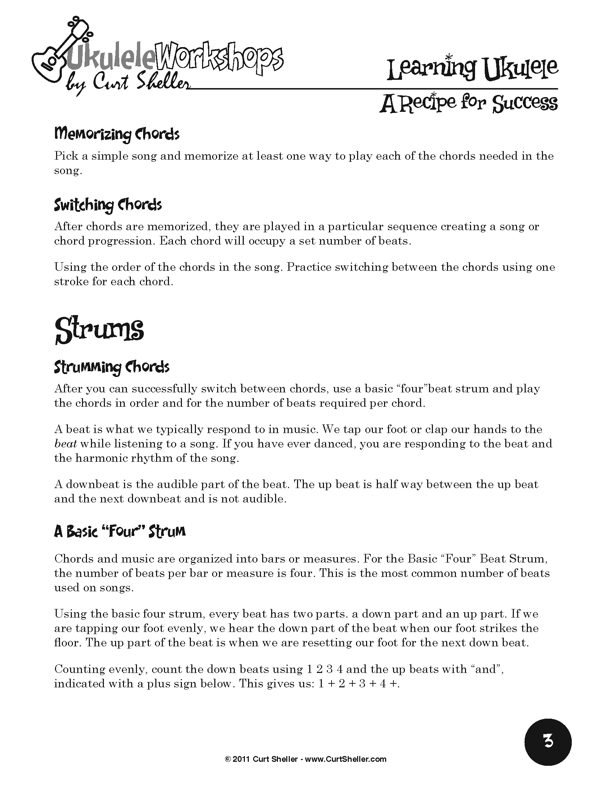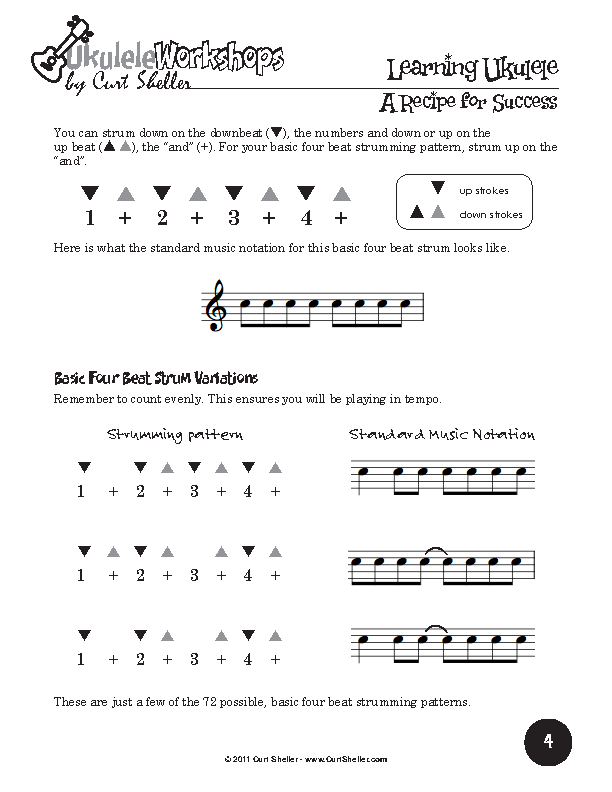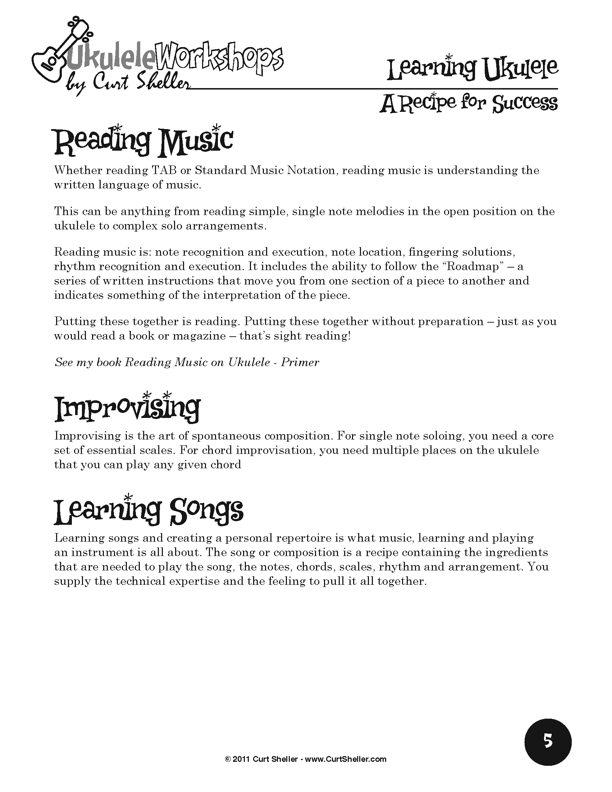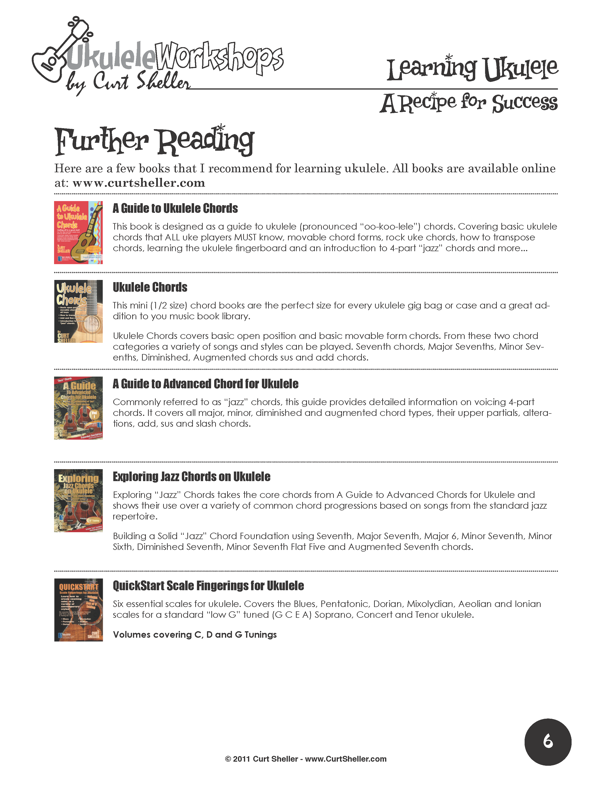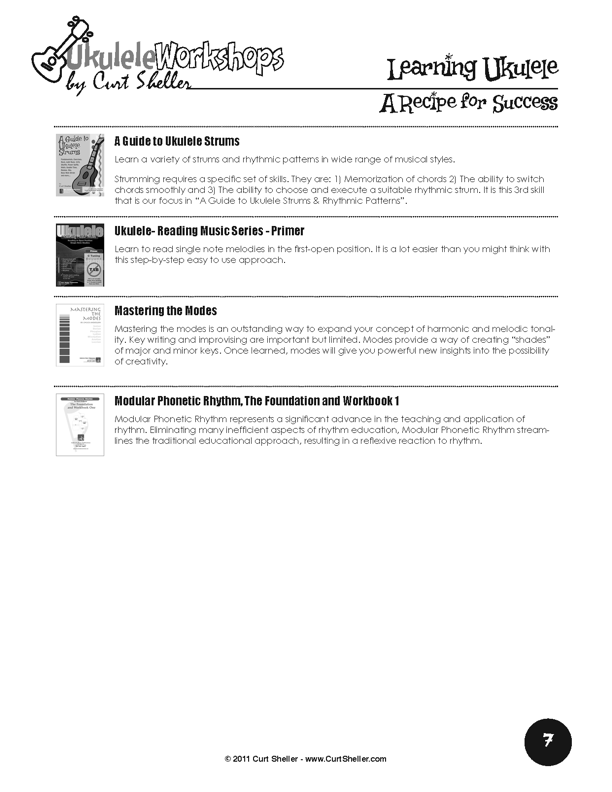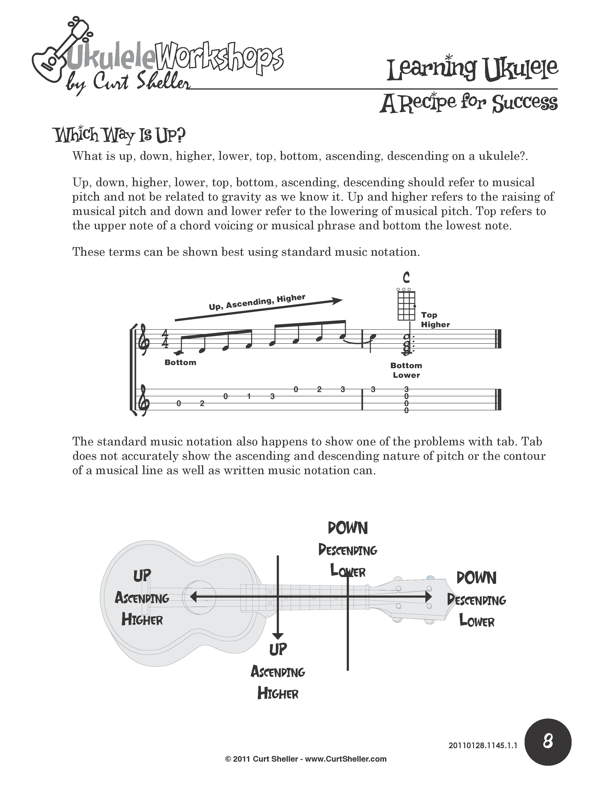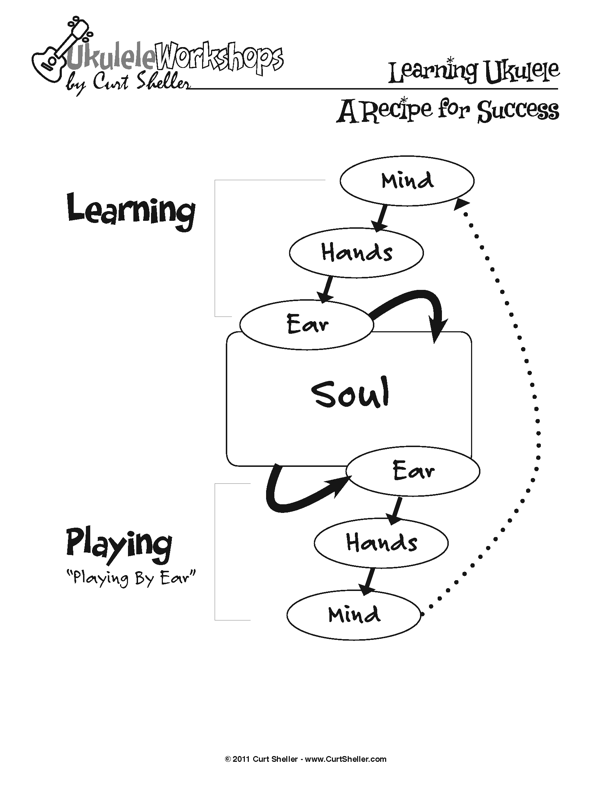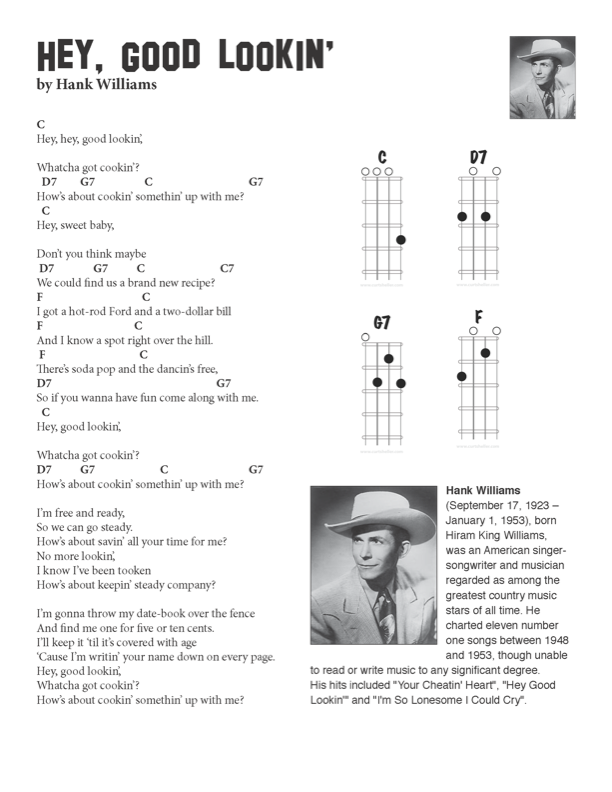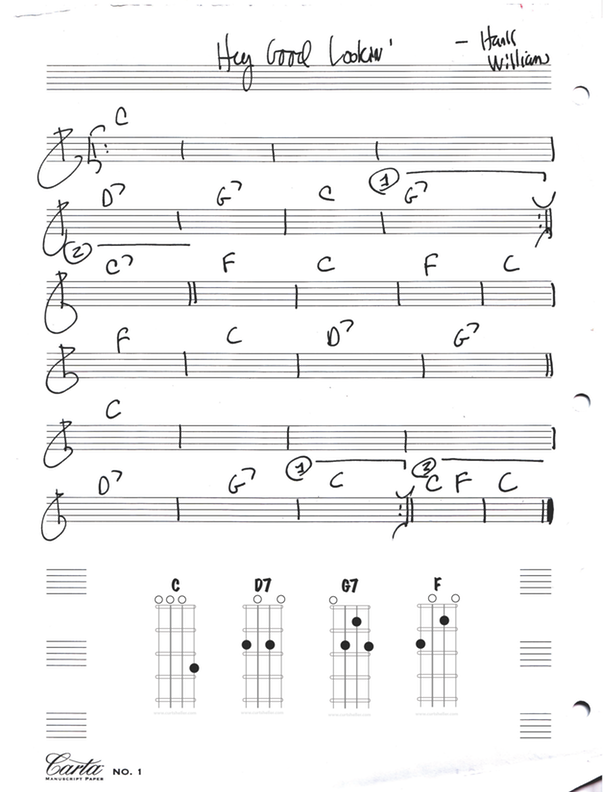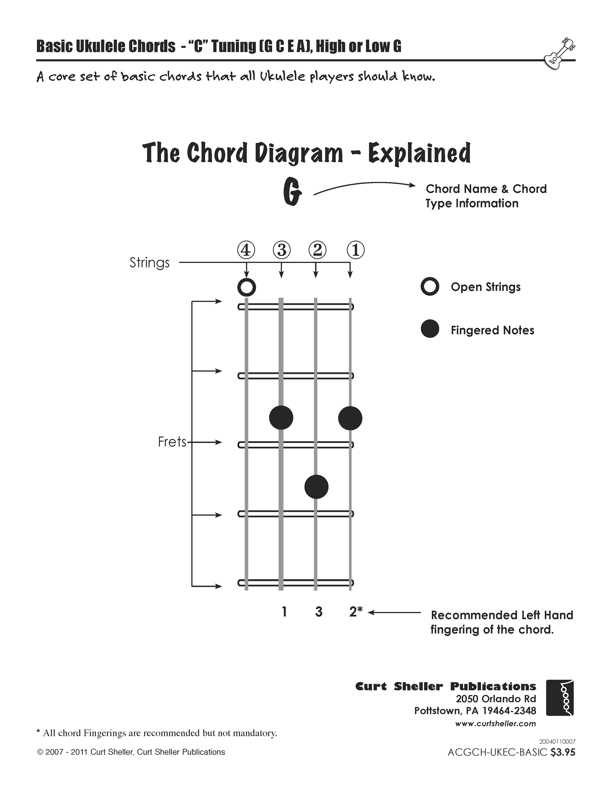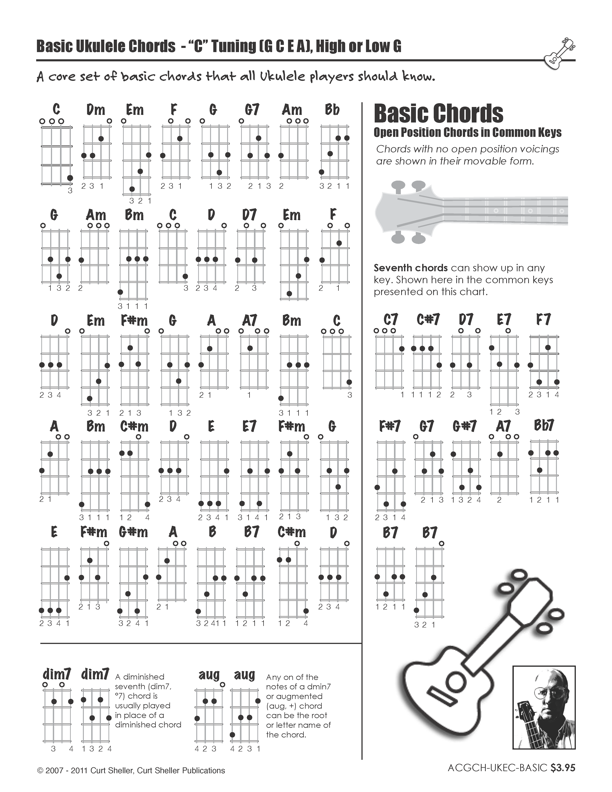 All 14 sample page(s) are viewable on-line.
If you are a registered site member and have the correct permissions you can view ALL the pages of this PDF or Samples pages at a larger size. You can resize the browser window smaller to a tablet or phone size and the pages will magically grow larger.
Or, use the Online PDF Viewer . available for premium members .
Each PDF file is a formatted, high resolution file that prints out great. You'll need Adobe Reader or a PDF viewing application to view your PDF file.
Learning `Ukulele - Recipe for Success
Where Do I Start?
This is a common question. This workshop-lesson covers ukulele tunings, learning the ukulele fingerboard, basic chords and strums. This workshop gets you rolling on having some fun playing the ukulele.
This is the workshop-lesson handout that I give ukulele players attending my Learning Ukulele - A Recipe for Success beginner workshop.
End of Lesson - Thanks, Hope You Enjoyed It!
Download or View PDF for Complete Lesson
Download this lesson's PDF file for the latest, complete, and most up-to-date version of the lesson. As well as additional information not presented on-line.
Members and Active Students need to sign-in to download this lesson's PDF for the complete lesson.
Related Books
Related Books for Learning `Ukulele - Recipe for Success.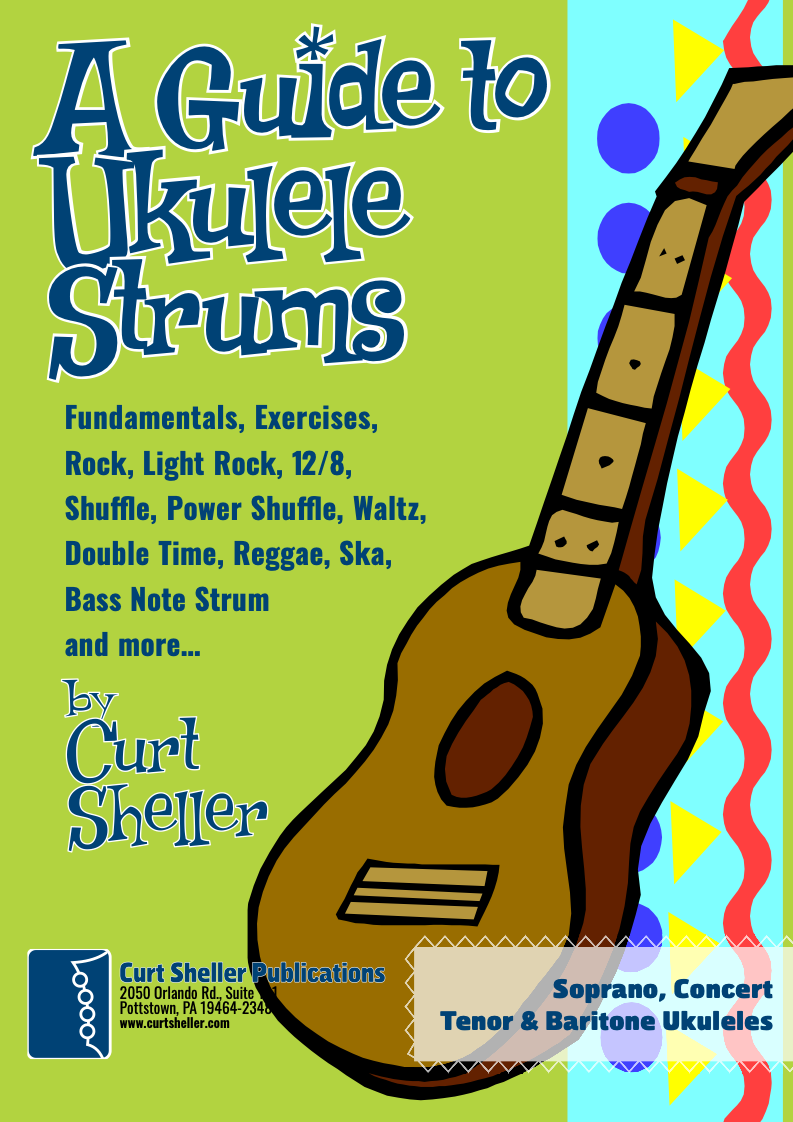 A Guide to Ukulele Strums

Updated: Apr 11, 2019
Learn a variety of strums and rhythmic patterns in wide range of musical styles. One of the first skills a ukulele player learns is the art and craft of strumming, playing rhythm. This refers to an accompaniment technique suitable for the singer, singer - songwriter or someone who plays a support role for another instrument.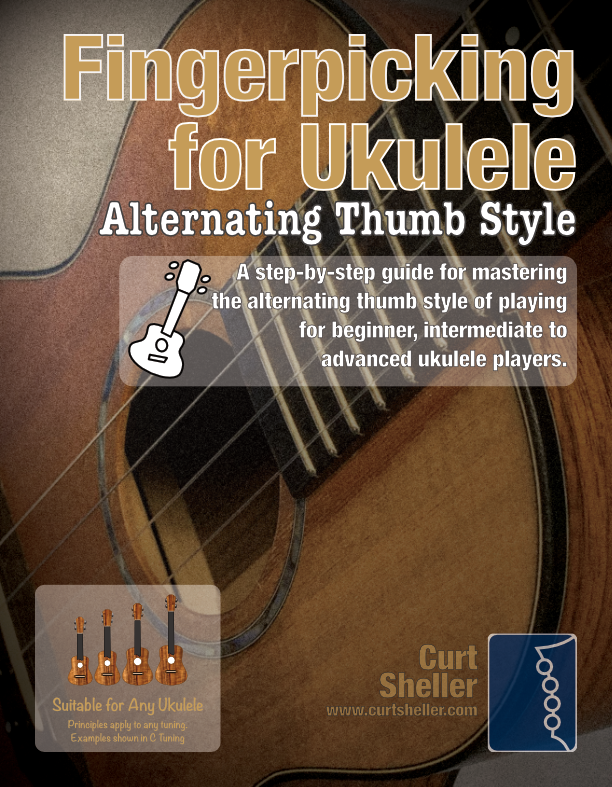 Fingerpicking for Ukulele - Alternating Thumb Style

Updated: Aug 7, 2018
Fingerpicking for Ukulele - Alternating Thumb Style, 2nd Edition is a new expanded edition that focuses on the alternating thumb fingerpicking style through a series of graduated lessons-chapters incorporating your index and middle fingers with the alternating thumb.
Related Lesson Files, Resources and Assets
Related Assets for Learning `Ukulele - Recipe for Success.