Full DiatonicI IV I V Chord Progression
The I IV I V Full Diatonic progression popular in Pop, Fold, Rock, Country and various other styles.
Additional Content
Available for Premium Site Access Plans Only
Full Diatonic Progressions
All examples in C, various style and instrumentation.
I – IV – V – V
A real key, no pun intended, is the listen to the Bass, as they are most likely, at least starting with the root of the chord in most styles of music. The R in RMA, Root Movement Analysis is Root.
Songs
Coming soon…
End of Lesson - Thanks, Hope You Enjoyed It!
Related Lessons, Videos, Lesson Series, Songs, Books & Reference Charts, Resources & Assets, Workshops are below.
Related Lesson Series
Related Lessons Series for Full DiatonicI IV I V Chord Progression.
Harmonic Analysis for Scale and Chord Selection
Updated: 09 Jun 2023
Harmonic Analysis (HA), also known as the study of chord relationships, is the method used to identify the harmonic role of chords within a chord progression or song. A chord progression refers to a sequence of chords, with each chord having a root note and belonging to a specific chord type. The function of a chord within a particular scale's tonality is determined by its relationship to that scale.
Related Books & Charts
Related Books for Full DiatonicI IV I V Chord Progression.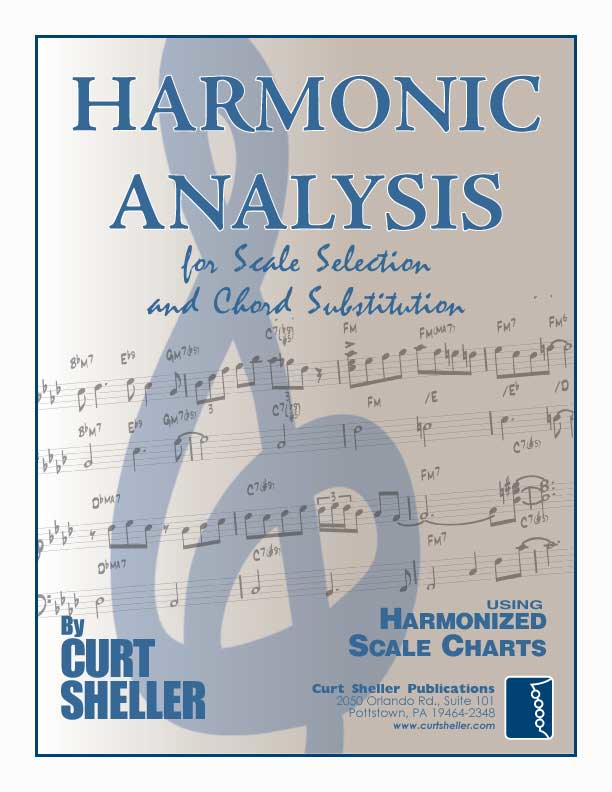 Harmonic Analysis for Scale Selection and Chord Substitution
Updated: 10 Jun 2021
Harmonic Analysis is the understanding of the functional sequence of chords. It is the process used to analyze the harmonic structure of a progression, song or composition. This analysis is then used to make scale selections for improvisation and chord substitution.
Books
Reference Charts