Baritone Concert Custom Electric Luthier Manufacture Pickups Solidbody Soprano Tenor Thinline Ukulele


Pono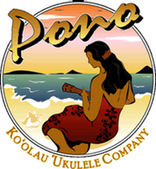 Ko'olau Guitar and Ukulele Company 401 N.Cane St. A-10
Wahiawa, Hawaii 96786
USA
Phone:808-622-1064
Fax: 808-622-1646
Listing Info
from the Pono web site
Pono instruments are professionally designed and handcrafted by the Ko'olau Guitar and `Ukulele Company and on the Island of Java , with final adjustments and set-up on the Island of Oahu, Hawaii.
Here is what the Kitakis familay says about a Pono vs. their higher end Ko'olau, and I whole heartily agree.
". . . And our Pono workers have the same meticulous and conscientious attitude that we have in Hawaii. We consider our Pono and Ko'olau ukuleles similar to the duo level auto makers such as Toyota/Lexus, Nissan/Infinity, and Honda/Acura. Both are made by the same manufacturer, but made in various locations around the world, and both are very high quality."
> I've owned five or six Pono ukuleles in the past before I got my first Ko'olau and we opened our Funky Frets music store. These are amazing instruments for the cost. - Curt Sheller
Even more information, discussion and comments on this listing below.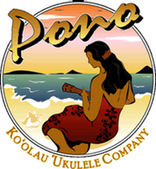 Additional Information for: Pono
Pono in Hawaiian is defined as excellence and Maiau Pono as the highest quality of craftsmanship. Our Pono line of guitars, 'ukuleles, and octave mandolins include a variety of all solid woods, bone nuts and saddles, high quality tuners, and the same professional construction methods we use for our Ko'olau models.