Accessories Banjo Baritone Bass Concert Manufacture Plastic Soprano Stands Strings Tenor Travel Ukulele


Kala Brand Music Company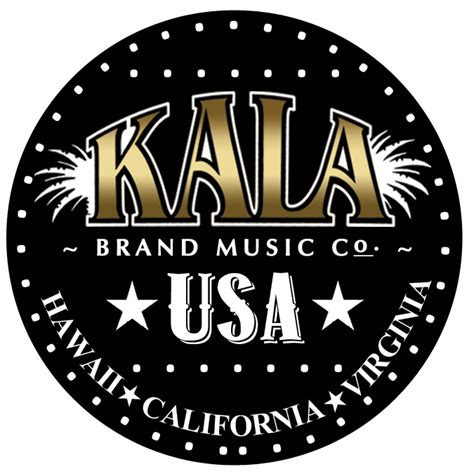 P.O. Box 751149
Petaluma,California 94975-1149
USA
tel:1 877 Uke Duke
Listing Info
from the Kala Brand Music Company web site
Mike Upton is the founder of Kala Brand Music Co. in northern California. Established in 2005, Kala builds 140-plus models of ukulele, including travel and bass variations.Kala and Makala brand of ukuleles.
Travel about 30 miles north of San Francisco along the historic 101, past the city's iconic Golden Gate Bridge, and you will cross the Sonoma County line and start to see a lot of...well, cows.
We are Kala Brand Music Co. and we are from Petaluma, CA. Our hometown is nestled in the Sonoma wine country and a harbor to an eclectic mix of artists, farmers, breweries and tech companies. We are a community deeply rooted in creativity and culture, spread across the many platforms and mediums of art, food, dairy and music.
Our character stems from our hometown drawing influence from Petaluma's turn of the century downtown, its Gold Rush history and the modern meets historical vibe. We know it isn't Hawaii, the birthplace of the ukulele, but it's the birthplace of our ukulele, the handmade Kala Elite Koa ukulele.
We are proud to introduce the Kala Elite Series to ukulele players across the United States and beyond. Our Elite models mark a new standard, much the same as the original U-Bass did in 2007. In collaboration with Owen Holt, we turned the bass world on its ear with our revolutionary short scale bass. In 2016, we are excited to witness the Elite Series impact within the ukulele community.
In the past year, we opened a location in Ashland, VA, giving us a presence in Hawaii, California and Virginia. As the ukulele's popularity continues to surge across the globe, these three locations will help us serve our customers and meet the demand for quality instruments at an affordable price.
Hawaiian Definitions of KALA
v. To forgive, a prayer to free someone from any evil influence.
nvs. Dollar, silver, money, cash, currency.
n. Surgeonfish, Unicorn fish
(Ono) Brand of Ukulele!!!
More information available on the Kala Brand Music Company's web site.
Even more information, discussion and comments on this listing below.