Acoustic Guitar Manufacturer Ukulele
Haway Ukuleles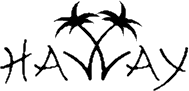 HOYER USA INC.
228 Park Ave S #14030
New York, New York 10003-1502
USA
Phone: +1 347 404 5088
Fax: +1 347 710 8819
Listing Info
from the Haway Ukuleles web site
The history of the HOYER guitar brand began in 1874, when Franz Hoyer, son of an old German luthier family, opened his own workshop in Schönbach/Egerland (today Czech Republic). Schönbach was an important part of the European musical instrument production at that time.
After making lutes and zithers in the beginning, HOYER changed more and more to classic and folk guitars. Later, the prospering company was continued by his son Joseph Hoyer.
Even more information, discussion and comments on this listing below.