Software Used for This Site
Here is a list of the current and past software that I use or have used over the last twenty plus years for developing my sites, lessons, books, scores, etc...
Starting on an Apple Macintosh II and Aldus PageMaker way back in 1987 (actually started racewalking 1987 as well).
I've used a lot of different software applications, hosting services and Apple computers over the many years to bring this site to life and keep it running. Actually been through the following DTP programs: Aldus PageMaker, Quark XPress, Adobe InDesign, and now Affinity Publisher.
Since September 2020, I have been exploring using Linux as my Daily Driver using Pop!_OS from System76 and have a Thelio desktop computer as my Linux Daily Driver.. This is a fantastic computer built in the USA and did I say it's fast and has more power than the iMac I have and at half the cost.
Update: Been using Pop!_OS on the Thelio since September 2021 for all things except, what is directly related to the book publishing part of Curt Sheller Publications. The DTP suite of software is not as feature rich on Linux than is available for the Desktop Publishing (DTP) part of Curt Sheller Publications — the Books and PDF files, etc.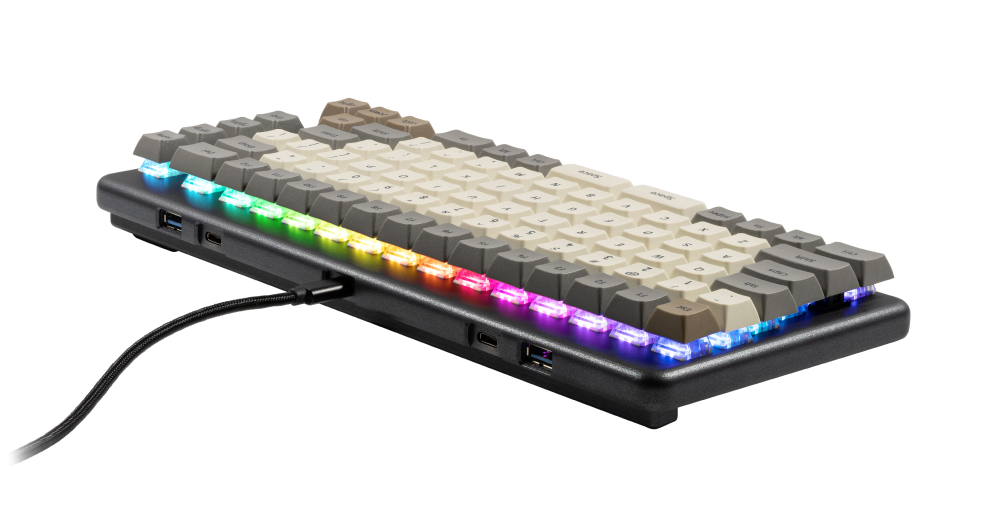 The Daily driver
2021 Update
After 30 plus years of using a Mac, ALL development is now on Pop!_OS , a System76 Thelio desktop computer, and the NEW System76 Launch Keyboard . It's faster and was half the cost of the new iMac I bought early 2020.
And, I never hear the fan, even when it comes on the Thelio. On the iMac, it goes on when nothing is going on and throttles the CPU back, so you don't get the performance that you paid for. Linux, Pop!_os, and the Thelio are very liberating.
The only real piece that I still do on a Mac is the Curt Sheller Publications books and lessons content for the PDF files. 2023 Update: M1 Apple Studio Mac for ALL Apple Mac related.
LearningUkulele.com is a Hand-coded Site
From hand-coding my original GuitarResources.com (1987) and JazzGuitarResources.com (1992) sites with BBEdit v3 , hosting on ItsAMac.com (MacHighway.com) to the current Laravel sites using Sublime Text and Sublime Merge on both my Mac and Thelio computers. I have been hosting the sites on DigitalOcean with admin and deployment using GitHub as well as Laravel Forge to manage the servers. I've come a long way with the "LearningUkulele.com" site — the ever-evolving site.
For figuring out what pages of the site are the most popular and visited (don't know who or collect any personal information), I currently use Plausible.io — Trying to stay off google.
Here is all the software, hardware, and gear that goes into making the LearningUkulele.com site possible.
For Desktop Publishing Needs (DTP) and Graphics
Finally, off all Adobe products and their subscriptions. Using Affinity Publisher, Designer, and Photo for all my lessons, books, and the like and moving most other activities to the Linux and Open-source software. Affinity Publisher is the third DTP application that I've used starting in 1987 with Aldus PageMaker, then Quark Express, and now Affinity Publisher.
Here is a list of software and hardware I use and have used over the years.
And a slew of Open Source Software (OSS) and paid software on macOS and Linux – Pop!_os including: Apostrophe, BeachBit, Bitwarden, Boxes, Boxy SVG, Converseen, , DBeaver Community, , DB Browser for SQLite, , Discord, , Document Scanner, , Discord, , Document Scanner, , FileZilla , Final Cut Pro, Firefox, ghostwriter, Htop, Gimp, Déjà Dup Backups, , ImageMagcik, Inkscape, QjackCtl, , Joplin, Jamulus, Kdenlive, Kitra, LibreOffice , Logic, MeiliSearch, Musescore, MySQL, OBS Studio, MarkText, Meld, PDF Arranger, Popsicle, Postman, Psensor , Sequeler , Scribus, Sibelius , Skype, Snappshot, SQLite, Sublime Text, Sublime Merge, Syncthing, Timeshift, Transit , VLC, Yubico Authenticator, Zoom • BOLD are used daily.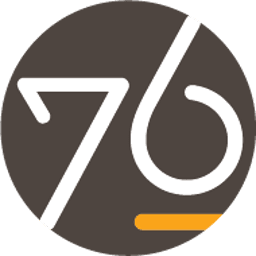 Hardware and Services Used for Site
Still have all but the Mac II. The computers are used for everything from programming, music to all the book publishing needs.
Still have an SE 30 at home to run HyperCard and will set it up at Funky Frets Music Store one of these days for fun. Actually, still have the G4 and G5 — but not the Macintosh II above or a LC somewhere around the early 1990s between there somewhere. And, almost forgot a couple of MacBooks floating around — one with Pop!_OS installed. Also, a Compulab fitlet , a fanless mini PC running Pop!_OS (Linux) at home. And for 2020, a System76 Thelio running Pop!_OS next to the iMac at the music store, and in 2022 an iXystems TrueNAS-Mini-E server for syncing files and other goodies I've yet to explore. All basically the Curt Sheller Publications / Funky Frets Music Store, World Headquarters ;-).
Throw in a few Newtons, iTouch, iPads, and iPhones. Been pretty Apple Mac centric from 1987 until 2021. Love me that System76 Thelio and using is 90% or more of the time.
Computer Gear for Sale
Here is some former computer gear the is just not being used and is for sale. Save at least half of what you would have to pay for new.
Mechanical Keyboards For Sale
* Keychron K2 Wireless Mechanical Keyboard (Version 1) * RGB Backlight Aluminum Frame, Cherry Red MX Switches, $49 plus shipping * (NEW $89)
* Keychron K2 Wireless Mechanical Keyboard (Version 2) * RGB Backlight Aluminum Frame, Cherry Red MX Switches, $59 plus shipping * (NEW $89)
* I have the Original boxes for the keyboards. Checkout the Keychron link below for more information and full specs.
These are great keyboards. I'm just not using them anymore, since I got the System76 Launch keyboard(s). They both need good homes. The only difference, externally I can see between the two are the extendable legs in the back to change the degree of incline.


Apple, Inc.

Released with much fanfare in January of 1984, the Macintosh was the first affordable computer to include a Graphical User Interface. It was built around the new Motorola 68000 chip, which was significantly faster than previous processors, running at 8 MHz. The Mac came in a small beige case with a black and white monitor built in. It came with a keyboard and mouse, and had a floppy drive that took 400k 3.5in disk the first personal computer to do so. It originally sold for $2,495.


Shure Microphones and Audio Electronics

Shure Incorporated is an American corporation originally founded by Sidney N. Shure in Chicago, Illinois in 1925 as a supplier of radio parts kits. The company became a consumer and professional audio-electronics manufacturer of microphones, wireless microphone systems, phonograph cartridges, discussion systems, mixers, and digital signal processing. The company also produces listening products, including headphones, high-end earbuds and personal monitor systems.


System76

System76 is an American computer manufacturer based in Denver, Colorado, specializing in the sale of notebooks, desktops, and servers. The company supports free and open-source software, offering either Ubuntu or their own Ubuntu-based Linux distribution, Pop!_OS, as the preinstalled operating system

Keychron

Keychron was formed in 2017 by a group of keyboard enthusiast who has extensive experience in keyboard manufacturing. The group consists of designers, marketers, and production experts. Our core team members, Will Ye has 9 years of experience in keyboard production and related businesses and Sven Zhu has 10 years of experience in industrial design. We've dedicate ourselves to creating the most sophisticated mechanical keyboard with a minimalist design. And registered as Middle Bridge Ltd in Endeavour House 3rd Floor, Coopers End Road, Stansted, CM24 1SJ, United Kingdom.