Software Used for Site
Here is a list of the current and past software that I use or have used over the last twenty plus years for developing my sites, lessons, books, scores, etc....
I've used a lot of various software and Apple computers ( since 1987 with Macintosh II and Aldus PageMaker ) over the years to bring this site to life and keep it running. Since September 2020 I have been exploring using Linux with Pop!_OS from System76 and have a Thelio desktop computer as my Linux "Daily Driver."
From hand-coding my original GuitarResources.com and JazzGuitarResoures.com sites with BBEdit v3 and hosting on ItsAMac.com (MacHighway.com) to the current Laravel sites using Sublime Text and Sublime Merge on both my Mac and Thelio computers. I have been hosting the sites on DigitalOcean with admin and deployment using GitHub as well as Laravel Forge to manage the servers. I've come a long way with the "LearningUkulele.com"" site - the ever evolving site.
For figuring out what pages of the site are visited (don't know who or collect any info), I currently use Fathom, Plausible.io, and Guages and have used StatCounter in the past. Trying to stay off google. Figuring out which one to go with. It's down the Fathom and Plausible.io
Here is all the software, hardware, gear that goes into making this site possible.
For Desktop Publishing Needs (DTP) and Graphics
Finally, off all Adobe products and their subscriptions. Using Affinity Publisher, Designer, and Photo for all my lessons, books, and the like and moving most other activities to the Linux and Open-source software.
Hardware and Services Used for Site
Still have all but the Mac II. The computers are used for everything from programming, music to all the book publishing needs.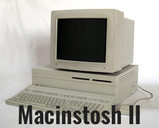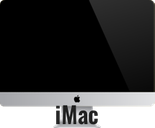 My progression of computers over the years. Still have an SE 30 at home to run HyperCard and set it up at Funky Frets Music Store one of these days for fun. Also, a Compulab fitlet , a fanless mini PC running Pop!_OS (Linux) at home. And for 2020, a Thelio running Pop!_OS as well, next to the Mac at the music store, basically the Curt Sheller Publications World Headquarters ;-).


Apple, Inc.

Released with much fanfare in January of 1984, the Macintosh was the first affordable computer to include a Graphical User Interface. It was built around the new Motorola 68000 chip, which was significantly faster than previous processors, running at 8 MHz. The Mac came in a small beige case with a black and white monitor built in. It came with a keyboard and mouse, and had a floppy drive that took 400k 3.5in disk the first personal computer to do so. It originally sold for $2,495.


Shure Microphones and Audio Electronics

Shure Incorporated is an American corporation originally founded by Sidney N. Shure in Chicago, Illinois in 1925 as a supplier of radio parts kits. The company became a consumer and professional audio-electronics manufacturer of microphones, wireless microphone systems, phonograph cartridges, discussion systems, mixers, and digital signal processing. The company also produces listening products, including headphones, high-end earbuds and personal monitor systems.


System76

System76 is an American computer manufacturer based in Denver, Colorado, specializing in the sale of notebooks, desktops, and servers. The company supports free and open-source software, offering either Ubuntu or their own Ubuntu-based Linux distribution, Pop!_OS, as the preinstalled operating system

Keychron

Keychron was formed in 2017 by a group of keyboard enthusiast who has extensive experience in keyboard manufacturing. The group consists of designers, marketers, and production experts. Our core team members, Will Ye has 9 years of experience in keyboard production and related businesses and Sven Zhu has 10 years of experience in industrial design. We've dedicate ourselves to creating the most sophisticated mechanical keyboard with a minimalist design. And registered as Middle Bridge Ltd in Endeavour House 3rd Floor, Coopers End Road, Stansted, CM24 1SJ, United Kingdom.
NOTE: Each higher access level includes ALL the benefits of the lower levels. Private Lessons include all the benefits of a Premium Access Plans as long as you remain a student on the schedule.
Just browsing over both books, they look fantastic! I'm a guitarist and uke player for over 25 years and was thinking about writing a ukulele book but you've already written what I think are the best, most comprehensive and thorough books I've ever seen for the instrument. I just might end up buying every book you've written and I'll be giving my highest recommendation for your books to my friends and students. Thank you so much for taking the time to write such great books! — Peter Rhee
Aloha, Curt, All I can say is WOW! What you have accomplished is simply incredible! All the best — Glen Hirabayashi, The Aloha Boys
Folks, if you haven't stopped by Curt's site, do so right now! ..And get his books, they are fantastic. This guy knows his stuff and is able to pass it along too. — Alan Johnson Proprietor, The 4th Peg
I can highly recommend Curt's Uke books — I have four of them and they are excellent. — fatveg — Portland
Thanks for visiting and checking out the site!

Original Curtie Animation from 1987 for my first web site on a Macintosh II.
34 years ago.
"Built for myself (Curt), and sharing with the `Ukulele community!"
LearningUkulele.com has one of the largest collections of lessons, songs, and TABS, luthiers, ukulele builders, ukulele festival and club information, and, ukulele links on the web. I've been on the ®Internet since the early 1990's and This site just never stops growing!!!
Content is added and updated almost daily - so check back often.