A to Z Blues Progressions, Example - D
Example D blues progression from my book A Guide To Blues Chord Progressions For Ukulele A To Z
The blues progressions and all their possible harmonic variations are great for exploring chords and chord substitution principles.
End of Lesson - Thanks, Hope You Enjoyed It!
Related Lessons, Videos, Lesson Series, Songs, Books & Reference Charts, Resources & Assets, Workshops are below.
Related Lessons
Related Lessons for A to Z Blues Progressions, Example - D.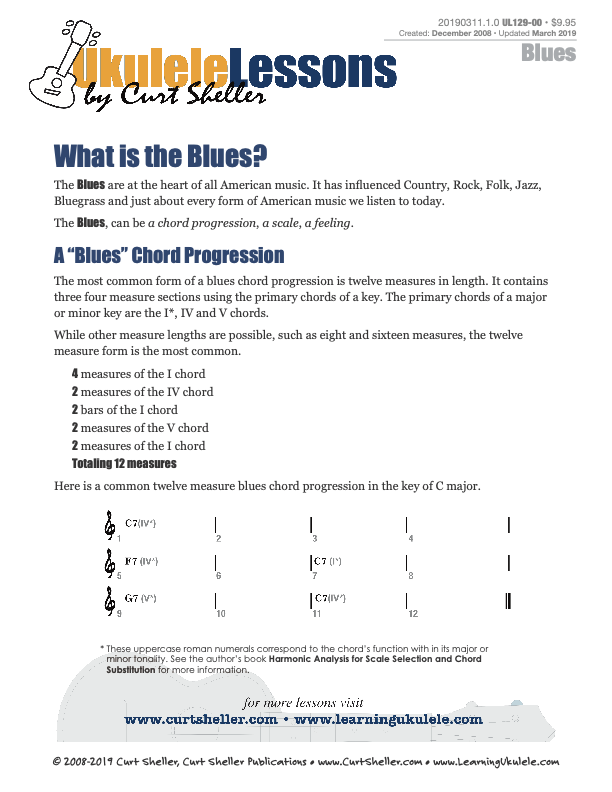 What is the Blues?
Updated: 12 Nov 2022
The Blues are at the heart of all American music. It has influenced Country, Rock, Folk, Jazz, Bluegrass and just about every form of American music we listen to today. The Blues - a chord progression, a scale, a feeling. This lesson presents an introduction to the blues progression and a couple of scale position of the pentatonic scale to get you started improvising.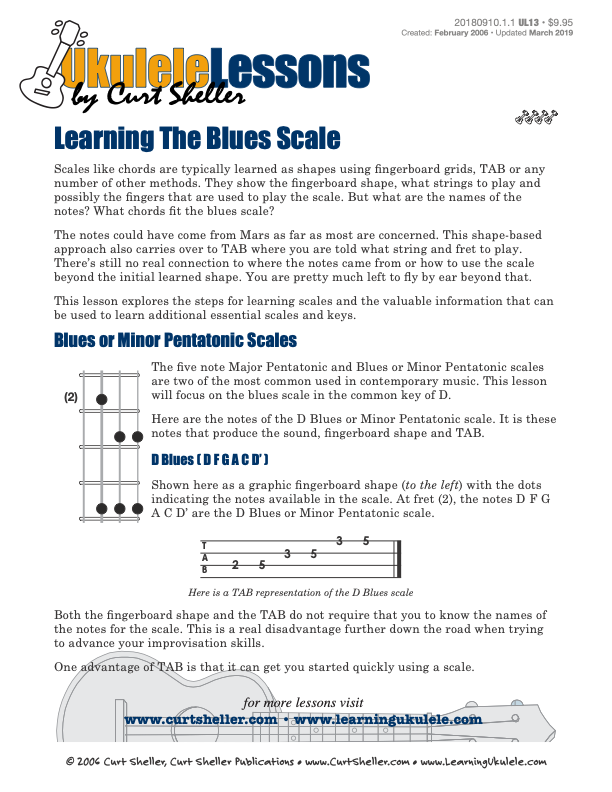 Learning The Blues Scale on `Ukulele
Updated: 12 Feb 2019
Learn the Blues ( Minor Pentatonic ) and Pentatonic ( Major Pentatonic ) scales on ukulele. A practical approach to learning theses two essential scales using the Blues. These five note scales, the Major Pentatonic and the Blues or Minor Pentatonic scales are two of the most common scales used in contemporary music.
Related Lesson Files, Resources and Assets
Related Assets for A to Z Blues Progressions, Example - D.