Harmonic Analysis (RMA) Worksheet for the song: Bluesette.
Bluesette
Bluesette s a jazz standard, composed by Toots Thielemans. First recorded by Toots Thielemans in 1961, with lyrics added by Norman Gimbel, the song became an international hit. It has since been covered by over one hundred artists. WikipediA :
Chords
Gmaj7
F#m7b5
B7
Em7
Gmaj7
Dm7
Cmaj7
Cm7
F7
Bbmaj7
Eb7
Abmaj7
Am7b5
Bbm7
Ab7
Bb7
Ab7
Theses and many other chords where covered in the Learn A Chord A Day series of lessons.
Harmonic Analysis (HA)
A Harmonic Analysis (RMA/HA) and its worksheet are intended to show the function of the chords, the harmonic principles used, the keys and tonalities the song explores. And, can be used for scale selections and chord and scale substitutions.
A Harmonic Analysis Worksheet is not intended to be a leadsheet and minimal leadsheet information such repeats, fines, D.S., D.C., codas have been used in preparing the worksheets.
1st, 2nd Ending, Turnbacks …
A re-harmonization, in Red can be simple, sticking pretty close to the original composer's intentions or complex and a whole new set of chord changes.
*A Chained Secondary Dominant II V of V Cycle Backdoor Progression .
Any V chord resolving up a perfect fourth or down a perfect fifth to, what would be preveived as its I or in this case a III chord – a direct substitute, can be preceded by it's II chord.
Ralph Patt Vanilla Book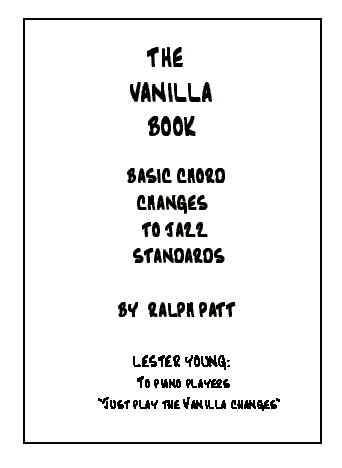 Checkout the Ralph Patt Vanilla Book Vanilla changes for Bluesette • The Vanilla Book uncovers the basic ("Vanilla") chord changes to over 400 of the most commonly played jazz standards to help the jazz player learn the basic changes and allow the player to add embellishments and substitutions on a solid framework.
Embellishments to basic chords such as added 6ths, 9ths, 13ths, flat 5ths etc. are usually determined by the melody notes and the style of music being played.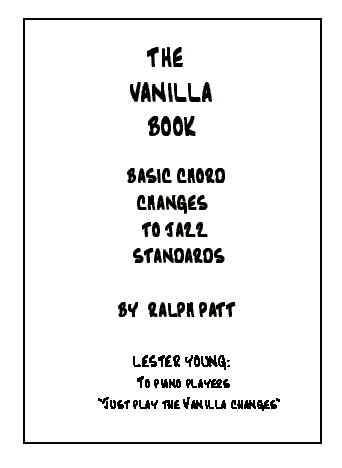 End of Lesson - Thanks, Hope You Enjoyed It!
Related Lessons, Videos, Lesson Series, Songs, Books & Reference Charts, Resources & Assets, Workshops are below.
Related Lesson Series
Related Lessons Series for Bluesette.
Harmonic Analysis for Scale and Chord Selection
Updated: 27 Feb 2023
Harmonic Analysis is the process used to determine the harmonic function of chords within a chord progression or song. A chord progression is defined as a sequence of chords, each chord has a root and is a particular chord type. The relationship of a chord's to a scale determines its function within that scale's tonality.
Core "Jazz" Ukulele Chords - The Big Six
Updated: 01 Jan 2003
Core Chords for Ukulele, The Big Six - From four F7 chord voicings or shapes, your can build your massive 4-part, a.k.a., "jazz" chord vocabulary. Beyond basic open position chords, basic movable form chords and a core set of 4-part chords. There are just too many chords shapes too memorize.
Related Songs
Related Songs for Bluesette.
Related Books & Charts
Related Books for Bluesette.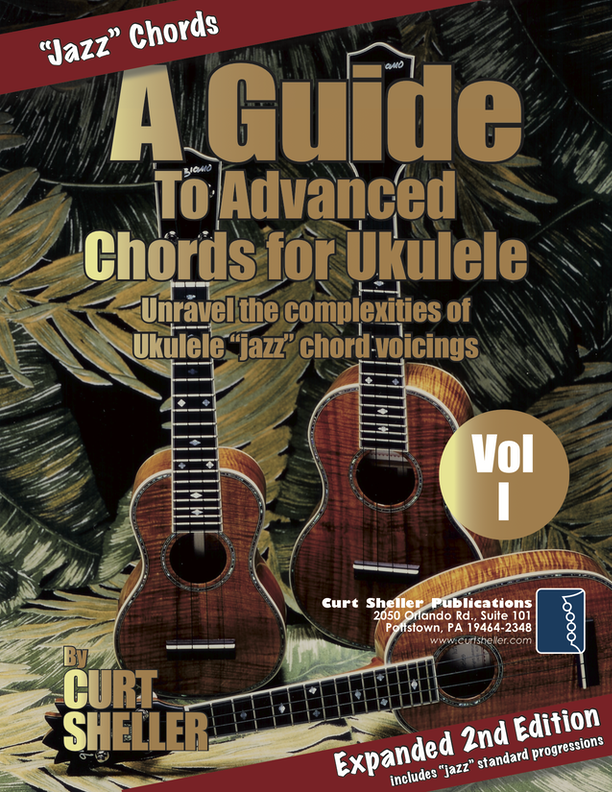 A Guide to Advanced Ukulele Chords - Volume I
Updated: 13 Feb 2020
Beyond learning basic Ukulele chords, most players struggle with advanced chords. Commonly called "jazz" chords, these more sophisticated voicings find a wide use in all forms of music. A Guide to Advanced Chords for Ukulele - presents a highly organized and efficient approach to the mysterious subject of advanced chords. Chord dictionaries are not the answer.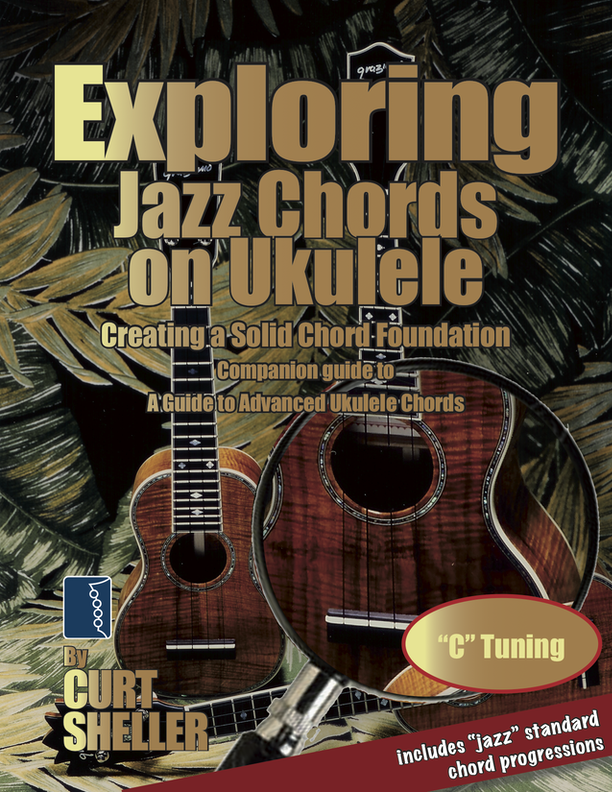 Exploring Jazz Chords on Ukulele
Updated: 20 Apr 2022
Exploring jazz chords using a variety of common chord progressions based on songs from the standard jazz repertoire. Core Chords are the basic set of chords needed to play a wide range of music, in a variety of styles. This set of chords includes basic open position chords, basic movable form chords and the core 4-part "jazz" chords.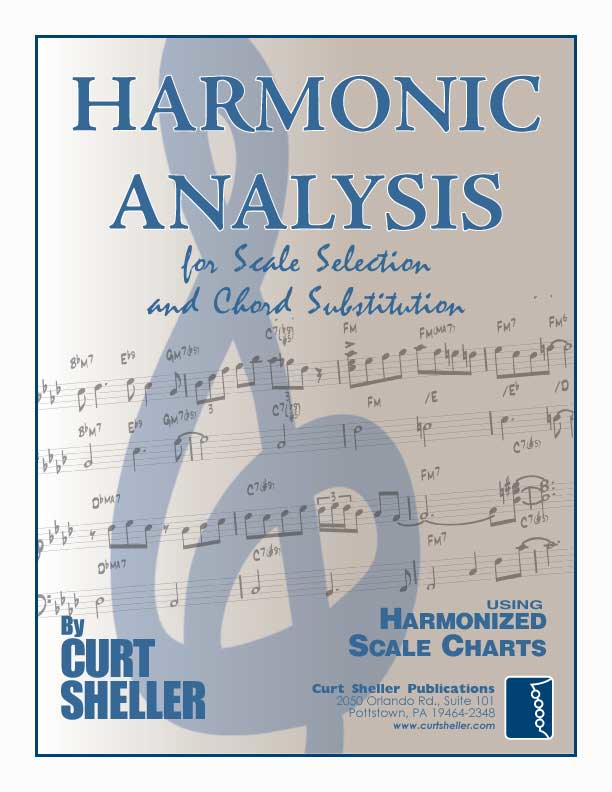 Harmonic Analysis for Scale Selection and Chord Substitution
Updated: 10 Jun 2021
Harmonic Analysis is the understanding of the functional sequence of chords. It is the process used to analyze the harmonic structure of a progression, song or composition. This analysis is then used to make scale selections for improvisation and chord substitution.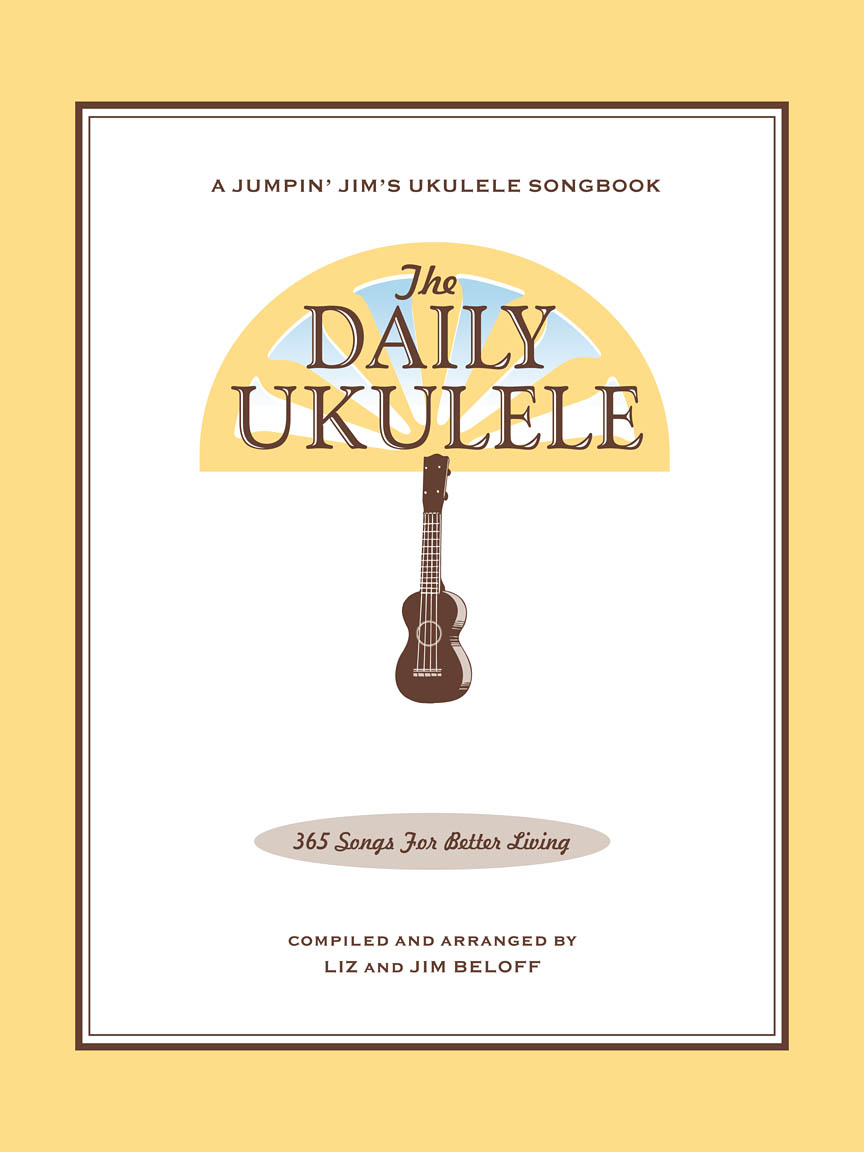 The Daily Ukulele
Updated: 05 May 2022
Strum a different song every day with easy arrangements of 365 of your favorite songs in one big songbook! The Daily Ukulele features ukulele arrangements with melody, lyrics and uke chord grids and are in ukulele-friendly keys that are particularly suited for groups of one to one hundred to play and sing.