Additional Content
Available for Premium Site Access Plans Only
Sorry, can't give it ALL away!
This content requires a Basic Access Plan and or enrolled in the Study with Curt - On-line or Private Lesson Program.
To view additional content for this page you'll need to either Sign In or Register for or Upgrade to a Premium Site Access Plan.
Related Lessons
Related Lessons for Open Position, C Major Scale on Ukulele - C Tuning.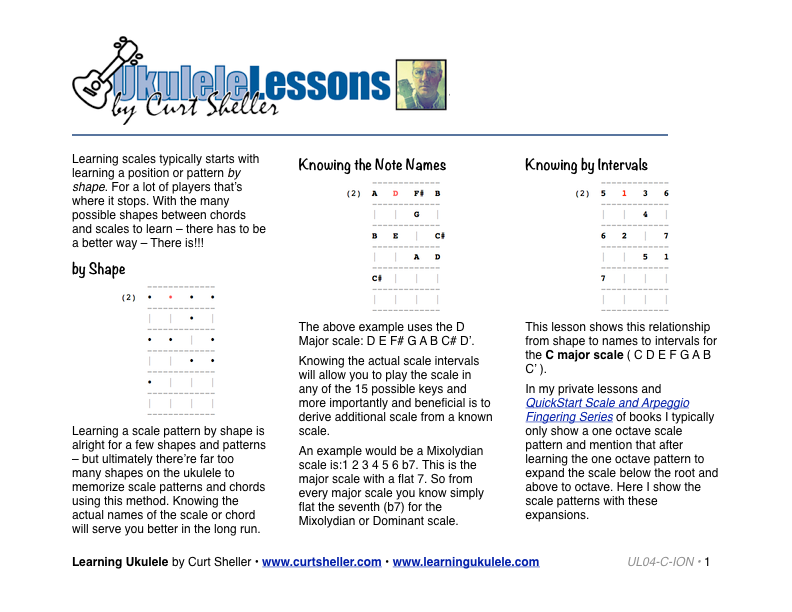 Essential C Major Scale Patterns for `Ukulele
Updated: 24 Feb 2014
Essential C Major scale patterns for ukulele. Learning scales typically starts with learning a position or pattern by shape. For a lot of players that's where it stops. With the many possible shapes between chords and scales to learn - there has to be a better way - There is!!!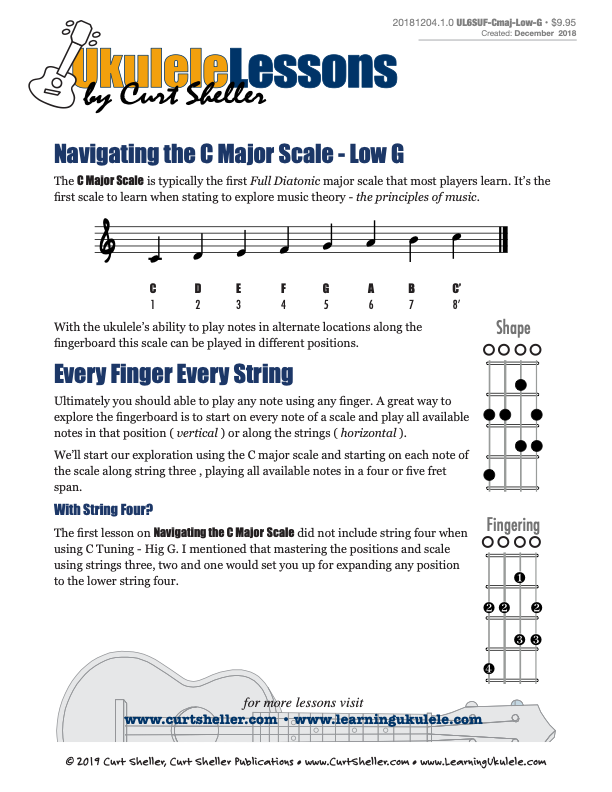 Navigating the CMajor Scale - Low G
Updated: 19 Sep 2018
The first lesson on Navigating the C Major Scale did not include string four when using C Tuning - High G. I mentioned that mastering the positions and scale using strings three, two and one would set you up for expanding any position to the lower string four.
Related Books & Charts
Related Books for Open Position, C Major Scale on Ukulele - C Tuning.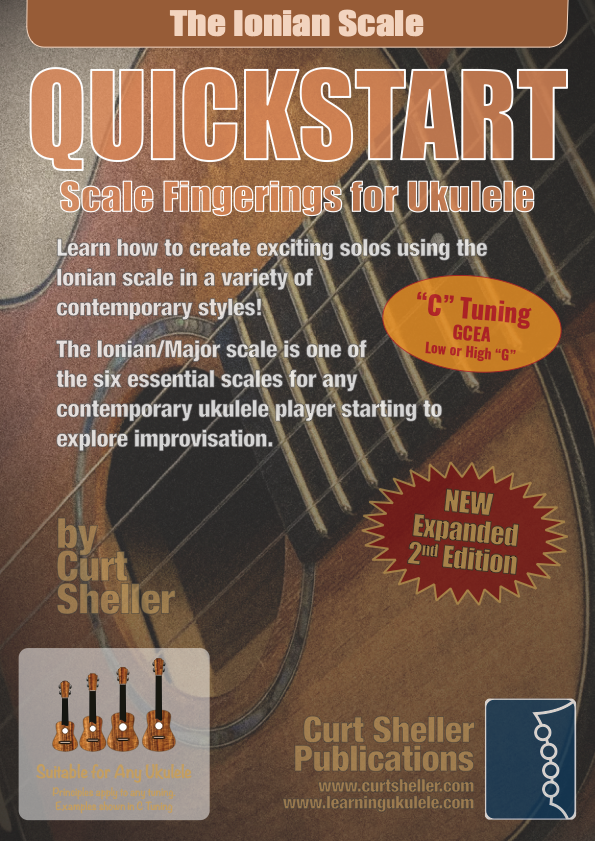 QuickStart Scale Fingerings for Ukulele, C Tuning - Ionian Scale
Updated: 30 Jul 2019
The Ionian scale is a major scale more commonly known by its traditional name - Major and one of six essential scales for ALL ukulele players. One octave scale fingering solutions for strings four and three and any finger with the Mixolydian scale chords are covered in all keys. Sample chord progressions for practice are included. Tunings: C with low or high G - (GCEA or gCEA). This book includes access to four studio recorded backing tracks for exploring the scale and improvisation in a variety of settings. Tracks are also great for practicing your chords against.