Additional Content
Available for Premium Site Access Plans Only
Sorry, can't give it ALL away!
This content requires a Basic Access Plan and or enrolled in the Study with Curt - On-line or Private Lesson Program.
To view additional content for this page you'll need to either Sign In or Register for or Upgrade to a Premium Site Access Plan.
Related Lessons
Related Lessons for Ukulele Chord a Day, January 1st - C.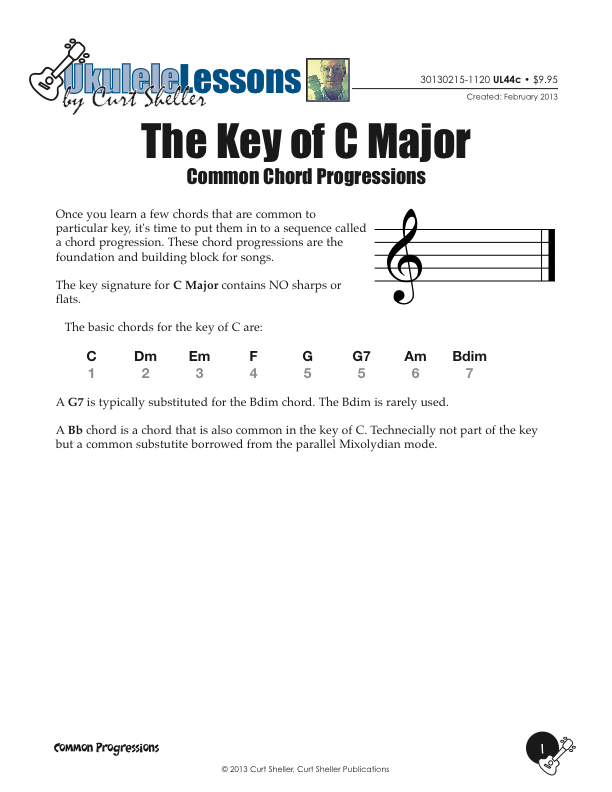 Common Chord Progressions for the Key of C Major
Updated: 25 Feb 2013
Sometimes called the "learning key", the key of C Major is one of the easiest keys to memorize and begin using. C major (often just C or key of C) is a musical major scale based on C, with pitches C D E F G A B C. Its key signature has no flats or sharps. Its relative minor is A minor A B C D E F G A B.
Related Books & Charts
Related Books for Ukulele Chord a Day, January 1st - C.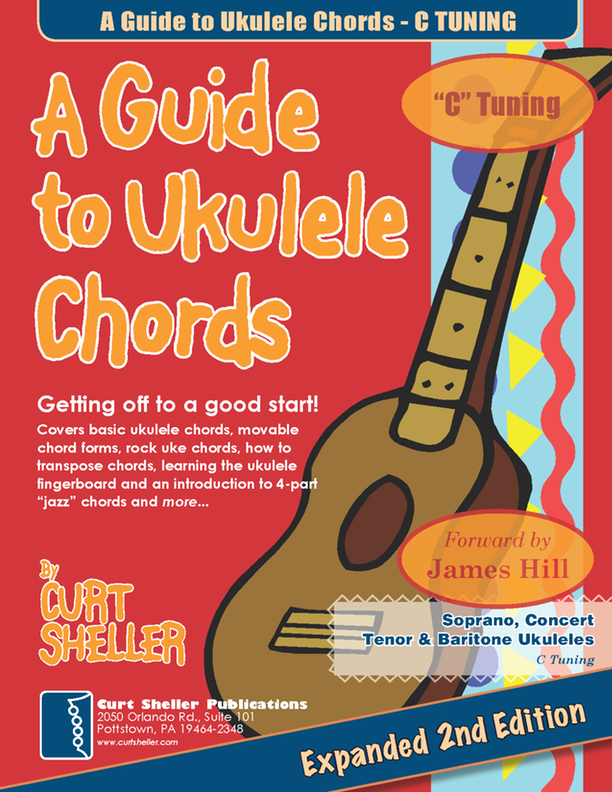 A Guide to Ukulele Chords, 2nd Edition
Updated: 10 Jan 2020
A Guide to Ukulele Chords, Second Edition is designed as a guide to ukulele chords. Covering the basic ukulele chords that ALL ukulele players SHOULD know. A Guide to Ukulele Chords covers movable chord forms, rock chords, how to transpose chords, learning the ukulele fingerboard and includes an introduction to 4-part, a.k.a jazz chords and more...