Grizzley
Since our inception in 1983, Grizzly Industrial®, Inc. has grown into one of the largest machinery companies in the United States. Our products can be found in all sizes of shops from the large industrial production users to the smaller cabinet and machine shops. We have the widest product selection under one brand in the world and we sell direct to the user, cutting out the dealer network, and resulting in lower prices to you. We ship 99% of all orders the same day and with over a million square feet of warehouse space packed with inventory in three strategic locations around the country, your order can get to you within a few days.



Rockler Woodworking and Hardware
Founded in 1954, Rockler Woodworking and Hardware provides woodworkers and do-it-yourselfers with quality tools, hardware, wood and know-how. Rockler is known among professional and hobby woodworkers as the go-to source for innovative tools, jigs and shop accessories. Whether you're building a simple bookshelf, a custom desk or a whole kitchen full of cabinets, Rockler has the tools, hardware and supplies to make your project a success.



Stewart MacDonald's Guitar Shop Supply
Stewart-MacDonald has the hard-to-find tools, parts, and supplies needed by builders and repair shops. With our staff of experienced luthiers, we also design and manufacture tools specifically for the needs of professional instrument makers and repair shops. Our manufacturing shop here in Ohio also creates instrument kits of particularly high quality. With woods selected and machined for accurate fit, these kits give you the materials needed to create heirloom-quality instruments.



Rockler Woodworking and Hardware
The history of Rockler Woodworking and Hardware goes back to 1954, when Norton Rockler started the Minnesota Woodworkers Supply Company in north Minneapolis. It was a small mail-order business with a big aspiration – to become woodworkers' go-to resource for everything they need to complete their projects.
Since then, we've grown into an industry-leading woodworking and hardware source with a nationwide chain of stores and international reach through our catalogs and website. In many ways, a lot has changed. We've continuously added to our offerings as woodworking technologies have advanced, and we're constantly working to bring the industry's most innovative products, thinking and education to our stores and website.



Blues Creek Guitars
Join the growing movement of home and project guitar builders and start making sawdust! Blues Creek Guitars will help you build acoustic guitars step by step. Our wide selection of acoustic guitar kits will help streamline your project, and our equipment and knowledge base will get you across the finish line.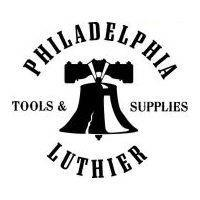 Philadelphia Luthier Tools
Philadelphia Luthier brings the best Luthier Supplies & Tools for all the artists who create stunning musical instruments. Get the premium Luthier Supply of Abrasives, Carving Knives, Measuring Tools, Saws, and many more, so you can construct the best musical instruments for enthusiasts out there. Also find the best guitar & bass accessories & parts like Strings, Bridge and Tailpipe, Chords, Truss Rod Covers, and everything that can make an instrument better!