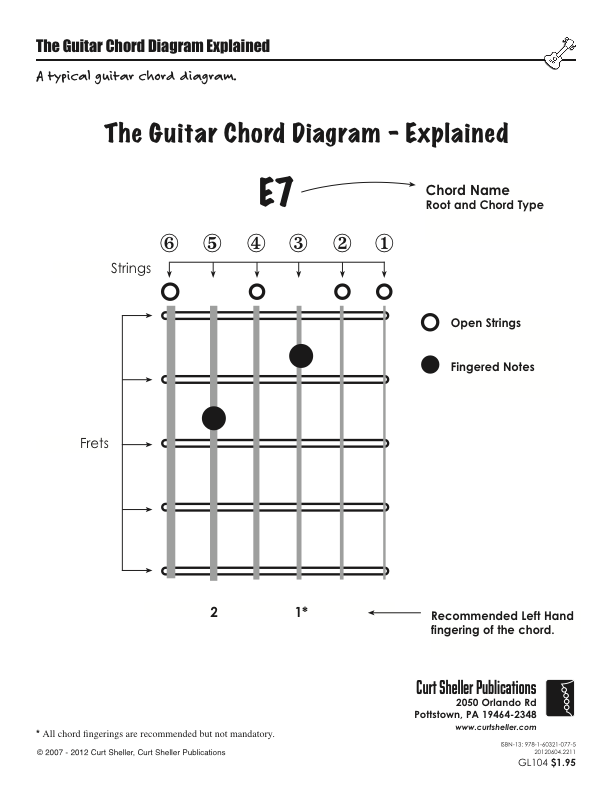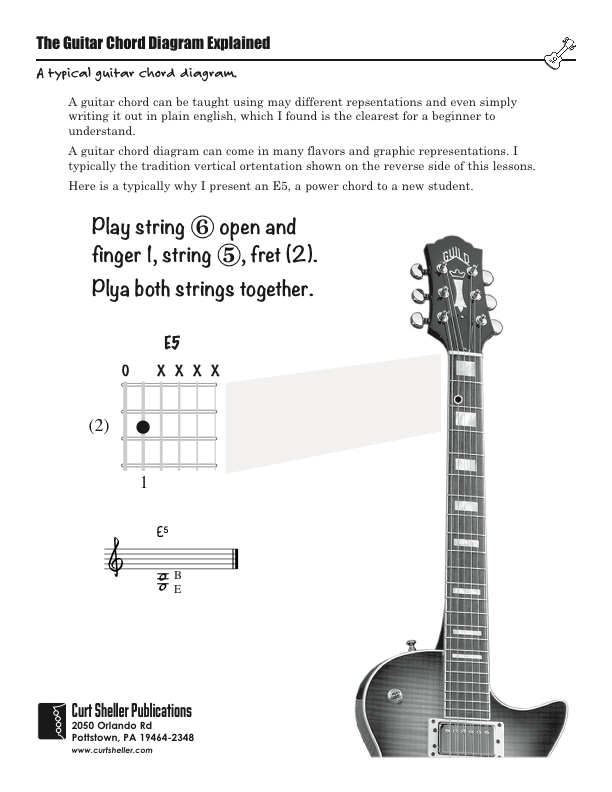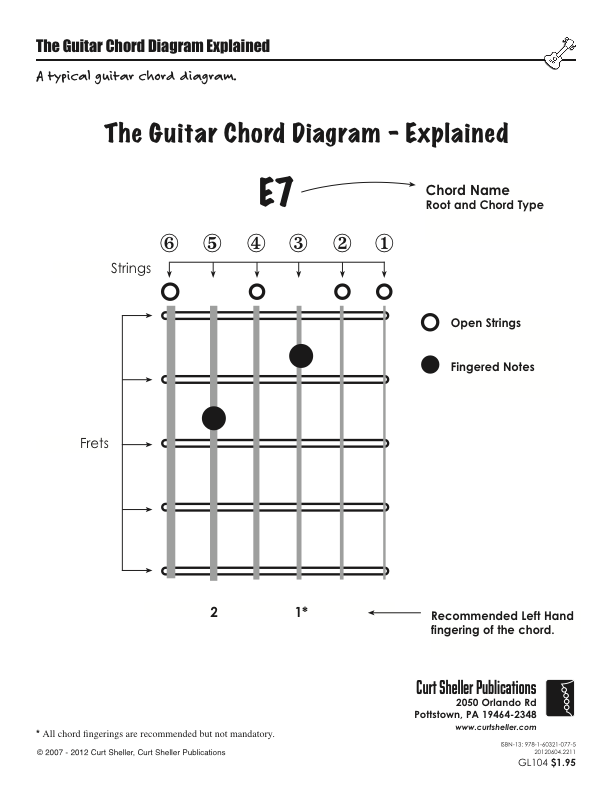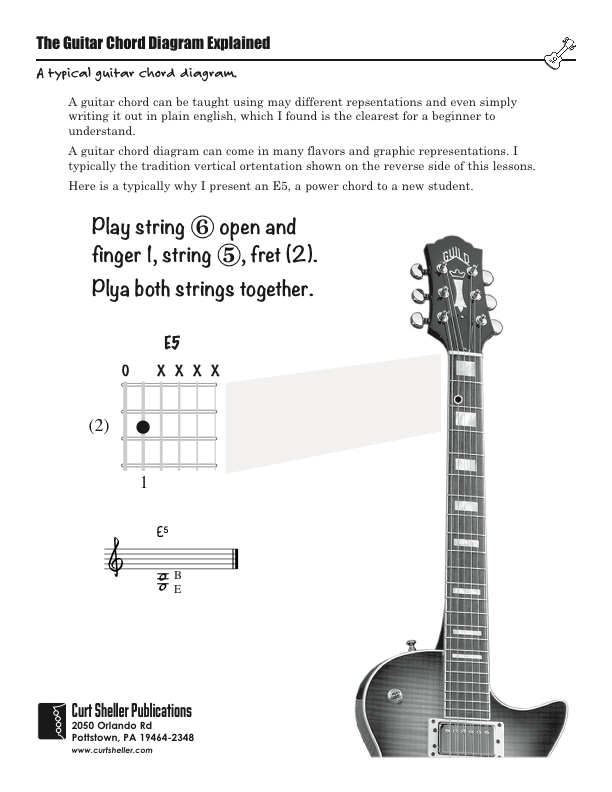 All 2 sample page(s) are viewable on-line.
If you are a registered site member and have the correct permissions you can view ALL the pages of this PDF or Samples pages at a larger size. You can resize the browser window smaller to a tablet or phone size and the pages will magically grow larger.
Or, use the Online PDF Viewer . available for premium members .
Each PDF file is a formatted, high resolution file that prints out great. You'll need Adobe Reader or a PDF viewing application to view your PDF file.
Understanding a Guitar Chord Diagram
The traditional/standard guitar chord diagram is typically used for showing chords. It is also used for showing scales-shapes, licks, and runs.
End of Lesson - Thanks, Hope You Enjoyed It!
Download or View PDF for Complete Lesson
Download this lesson's PDF file for the latest, complete, and most up-to-date version of the lesson. As well as additional information not presented on-line.
Members and Active Students need to sign-in to download this lesson's PDF for the complete lesson.
Related Lessons
Related Lessons for Understanding a Guitar Chord Diagram.
Basic Open Position Guitar Chords
• Updated: 02 Apr 2022
Sometimes referred to as cowboy or folk chords. These chords are played in the fret one, two, and three are of the guitar neck and include at least one open string. Technically the open position includes the open strings and frets one, two, three and four. These are typically the first chords anyone learning to play the guitar learn.
Related Books
Related Books for Understanding a Guitar Chord Diagram.