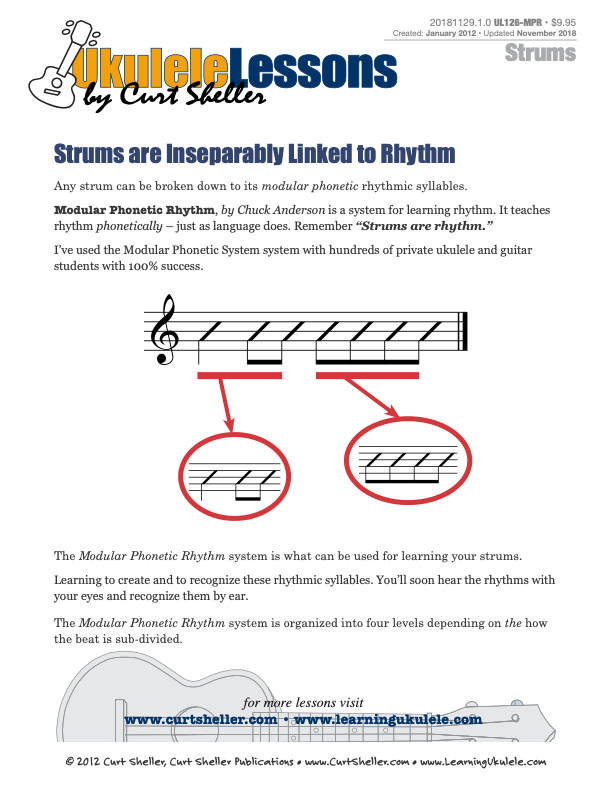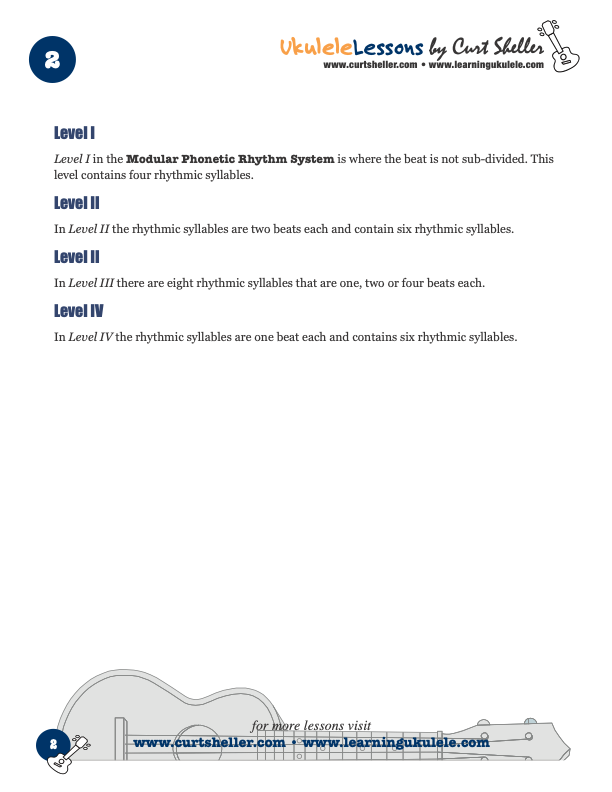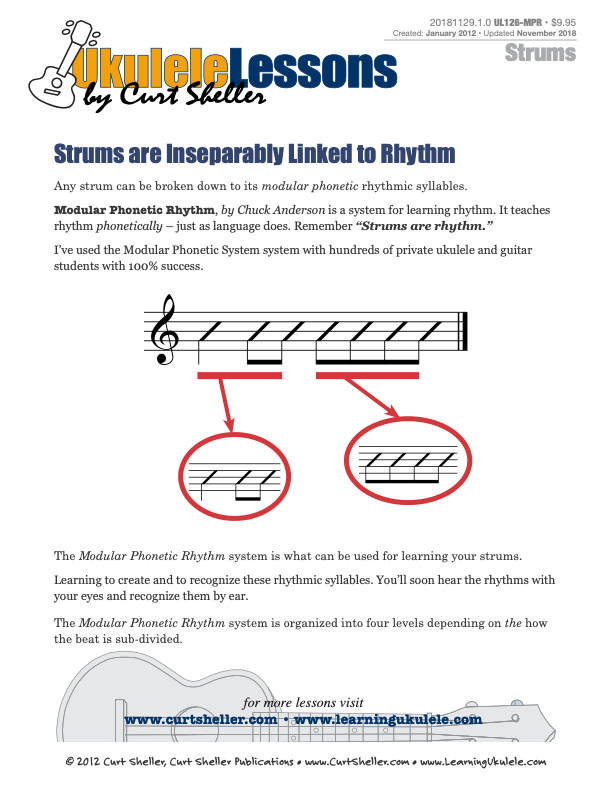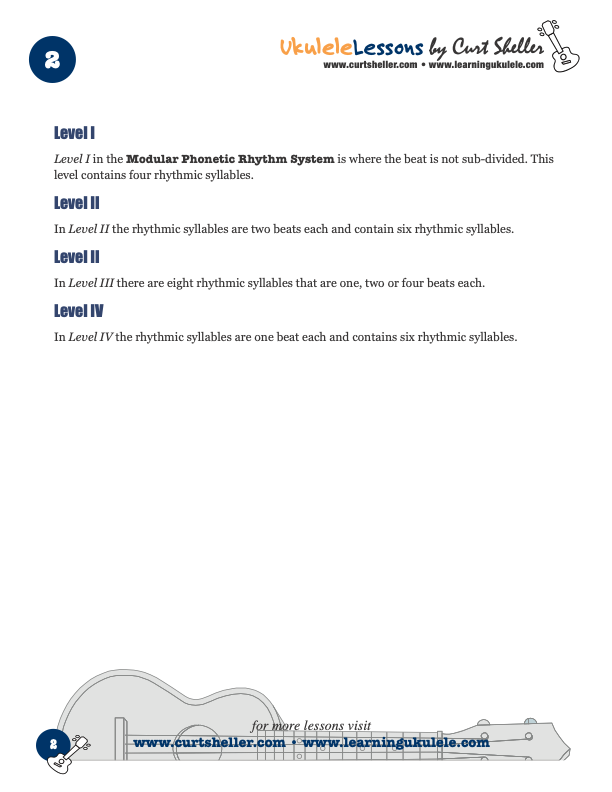 All 2 sample page(s) are viewable on-line.
If you are a registered site member, have verified your email address, and have the correct permissions you can view ALL the pages of this PDF or Samples pages at a larger size using the LearningUkulele.com Online PDF Viewer .
This Download is NOT part of your LearningUkulele.com membership level.
Sign-up for Premium Site Access or Upgrade Your Plan your current access level to download this PDF or your can purchase a copy for download.
After purchasing a PDF , a download link will be sent to you within 24hrs. Working on getting it to be automated.
Each PDF file is a formatted, high resolution file that prints out great. You'll need a PDF Reader or application capable of viewing PDF files to view the PDF.
Download the PDF file for the latest, complete, and most up-to-date version. As well as additional information not presented on-line.
Members and Active Students need to sign-in to download this lesson's PDF for the complete lesson.
`Ukulele Strums and The Modular Phonetic Rhythm System
Strums are Inseparably Linked to Rhythm
Additional Content
Available for Premium Site Access Plans Only
Any strum can be broken down to its Modular Phonetic rhythmic syllables. Modular Phonetic Rhythm, by Chuck Anderson is a system for learning rhythm. It teaches rhythm phonetically - just as language does.>
Remember Strums ARE Rhythm!!!.
I've used the Modular Phonetic System system with hundreds of private ukulele and guitar students with 100% success
The Modular Phonetic Rhythm system is what can be used for learning your strums. Learning to create and to recognize these rhythmic syllables. You'll soon hear the rhythms with your eyes and recognize them by ear.
The Modular Phonetic Rhythm system is organized into four levels depending on the how the beat is sub-divided.
Level I
Level I in the Modular Phonetic system is where the beat is not sub-divided. This level contains four rhythmic syllables.
Level II
In Level II the rhythmic syllables are two beats each and contain six rhythmic syllables.
Level II
In Level III there are eight rhythmic syllables that are one, two or four beats each.
Level IV
In Level IV the rhythmic syllables are one beat each and contains six rhythmic syllables.
End of Lesson - Thanks, Hope You Enjoyed It!
Related Lessons
Related Lessons for `Ukulele Strums and The Modular Phonetic Rhythm System.
Related Books & Charts
Related Books for `Ukulele Strums and The Modular Phonetic Rhythm System.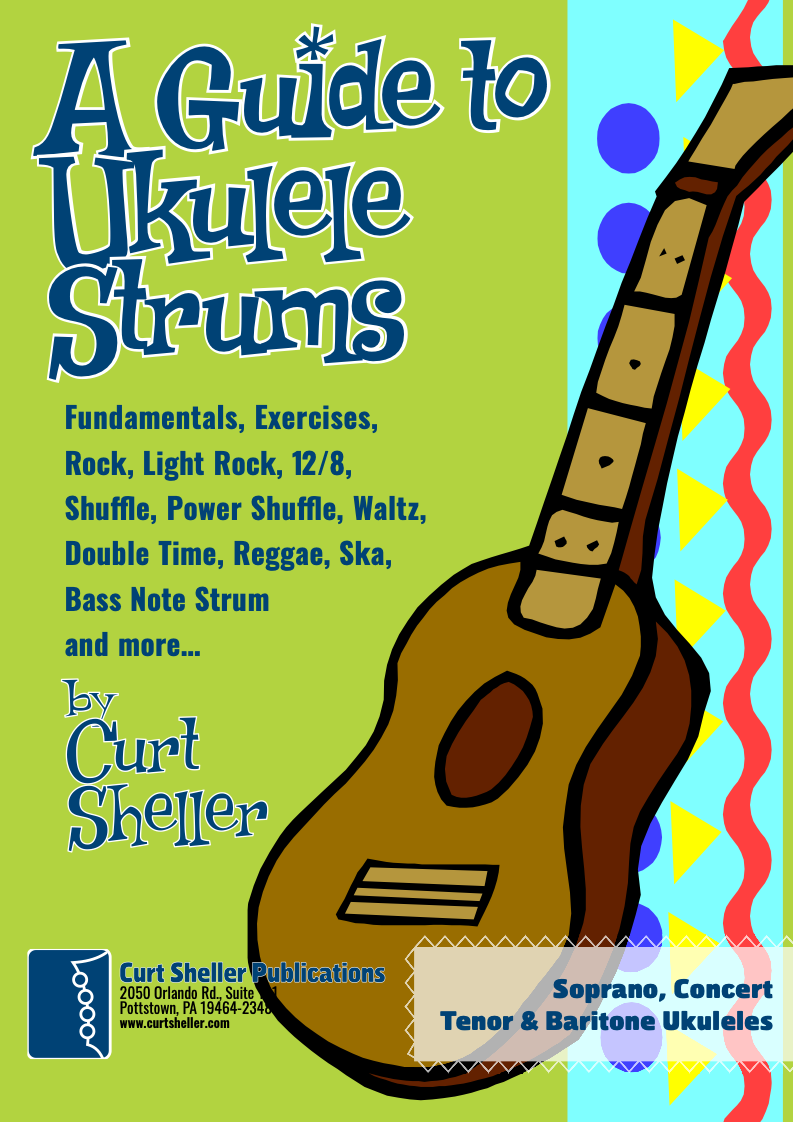 A Guide to Ukulele Strums
Updated: 11 Apr 2019
Learn a variety of strums and rhythmic patterns in wide range of musical styles. One of the first skills a ukulele player learns is the art and craft of strumming, playing rhythm. This refers to an accompaniment technique suitable for the singer, singer - songwriter or someone who plays a support role for another instrument.